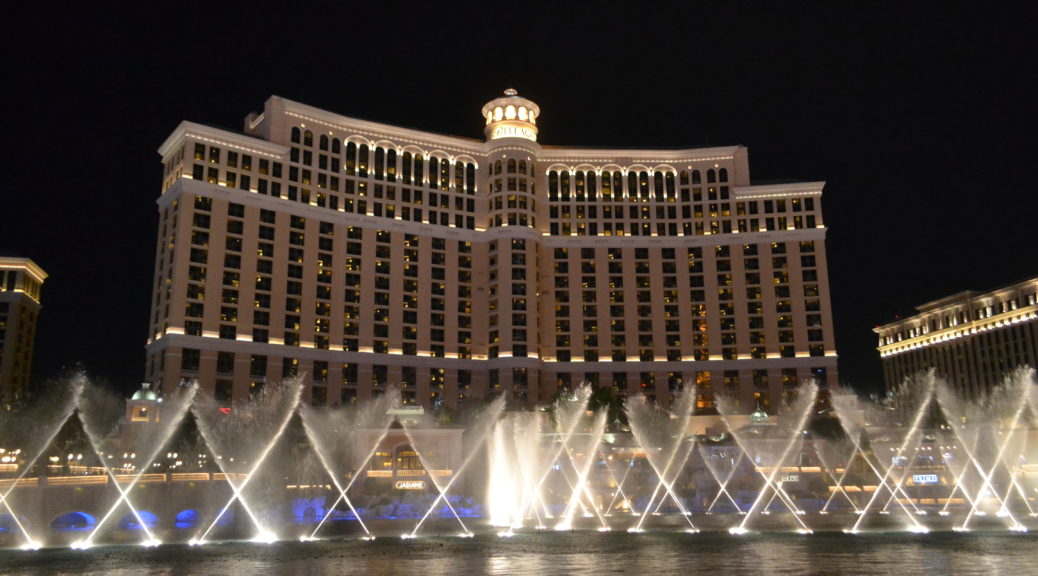 Travel Bucket List: Best Light Shows Around the World
I didn't necessarily set out to see some of the most renowned light shows around the world, it just sort of happened.
I first knew that I'd write this blog post when I was visiting Dubai late in 2016 not long after a visit to Singapore, two of the more famous places to see light shows on a grand scale. And that was after another memorable light show I took in earlier that year.
But something was missing.
VEGAS.
Las Vegas, Nevada is one of the more famous places in the world to catch a light and fountain show on a grand scale, and is well visited by Americans and foreigners alike. I just hadn't been. Yet.
With my recent trip to Las Vegas late last year, I feel like I've now completed the main places you can enjoy the collective entertainment of the outdoor spectacle that is the light show.
And the best part?
All of these are FREE and open to the public.
Many of them even have fountains putting on a show with colored lights and music. And all are worth seeking out when you're on the road!
Best Light Shows Around the World
Barcelona, Spain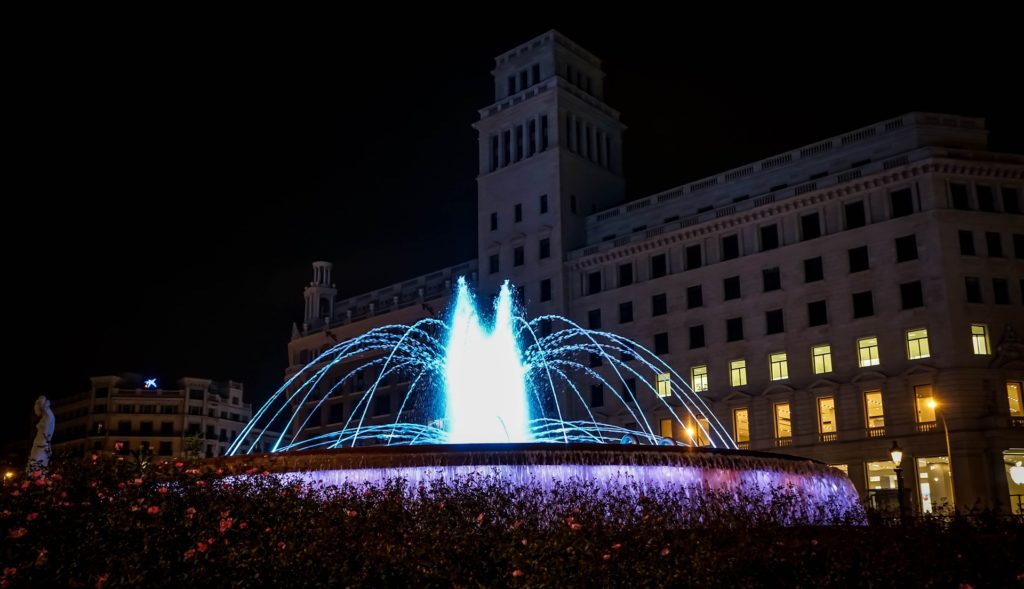 I was debating including this one on the list, but it is beloved by so many and the only spot on this list in Western Europe, so here it is – the Magic Fountain of Montjuïc. This is a comprehensive light display with a wide range of colors and fun, themed medleys to go along with the show, that both children and adults can appreciate. Showtimes can be found HERE.
TIP! The Magic Fountain only runs on Thursday, Friday, and Saturday evenings (Wednesday – Sunday in summer), so plan your visit accordingly!
     READ MORE: How to Make the Most of a Weekend in Barcelona
Dubai, UAE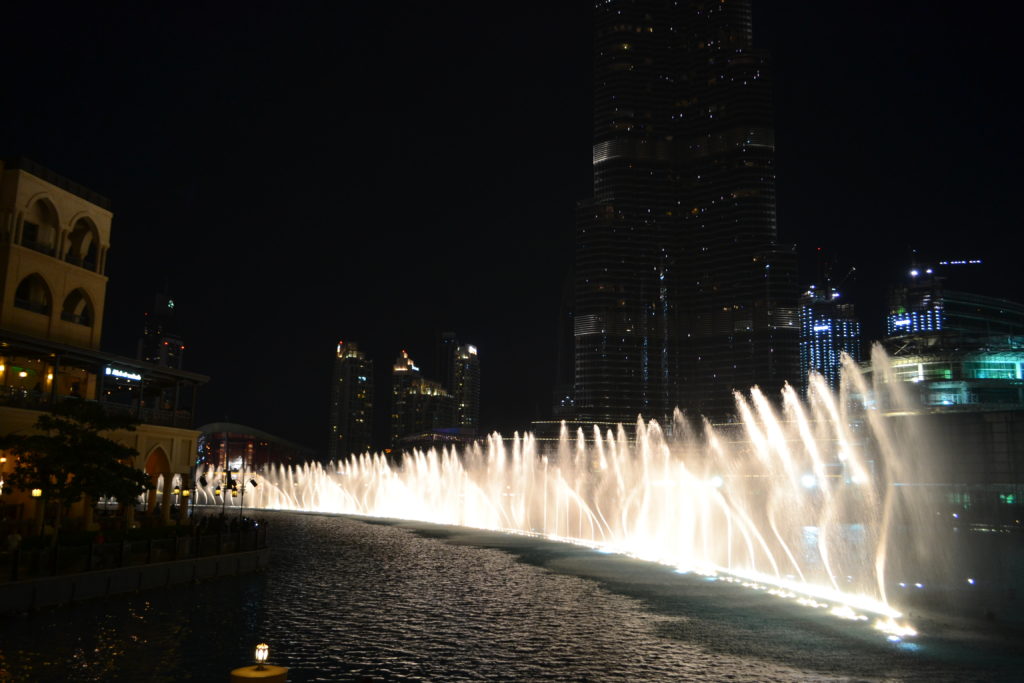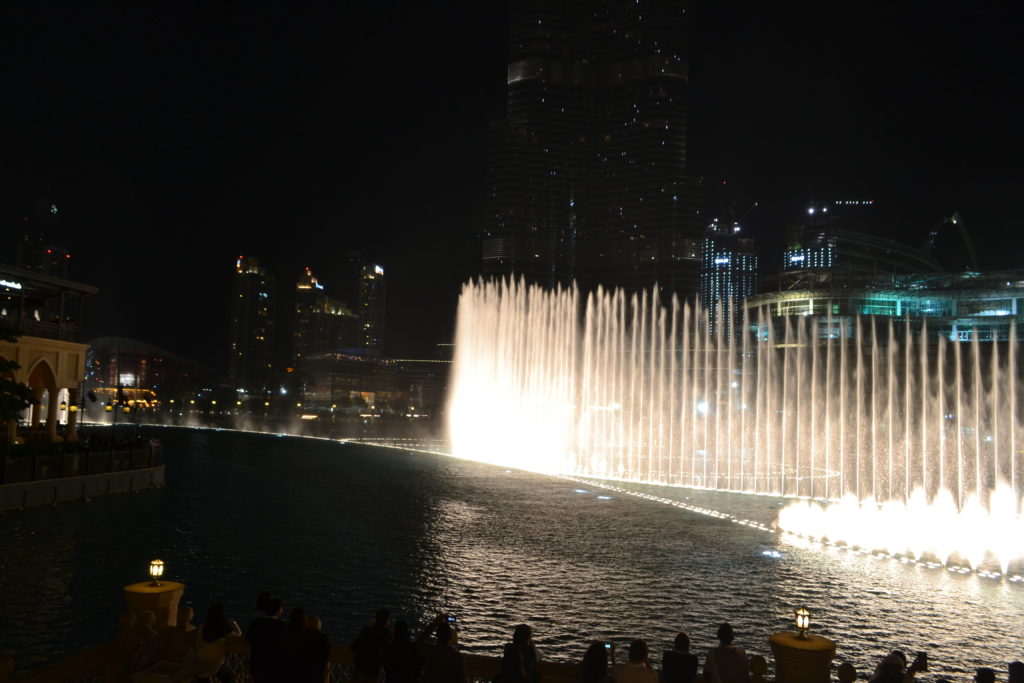 If you're visiting the Burj Khalifa, world's tallest building, you'll already be up close and personal for the record-breaking show at the Dubai Fountain that you can view with the looming skyscraper as the backdrop. The nuance of the choreography of the fountains is mesmerizing and the shapes and light are quite the spectacle. Most shows take place during the evening hours, every 30 minutes. Details about the relatively new paid viewing platform and exact showtimes are HERE.
TIP! Viewing spots fill up quickly so get there early to stake out a good vantage point on the show.
     READ MORE: Top 10 Things to See & Do at the Dubai Mall (That Aren't Shopping!)
Hong Kong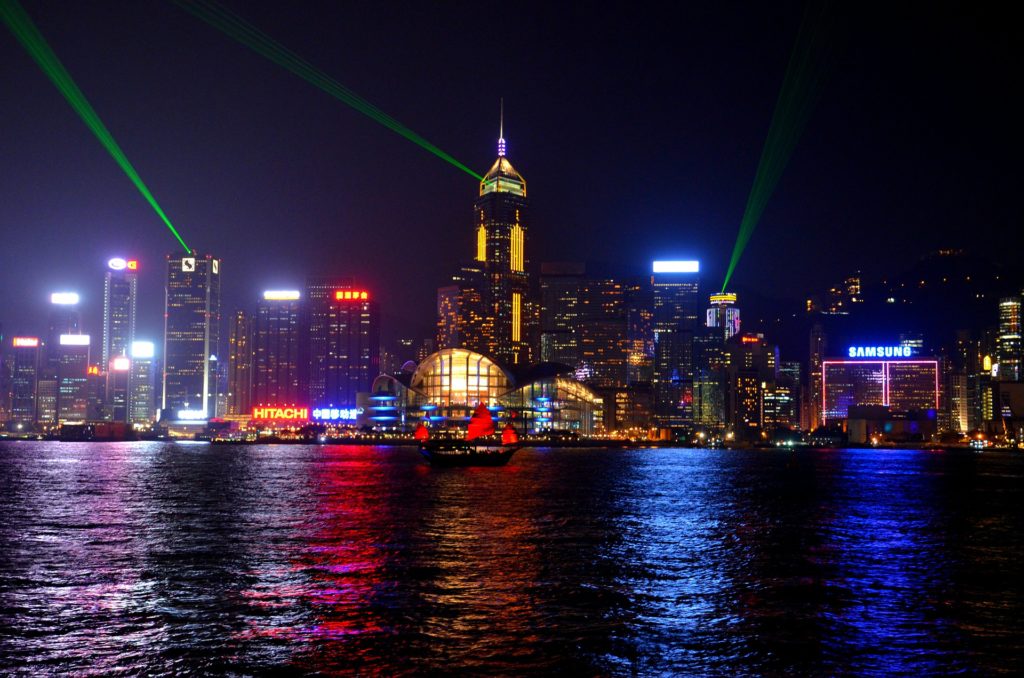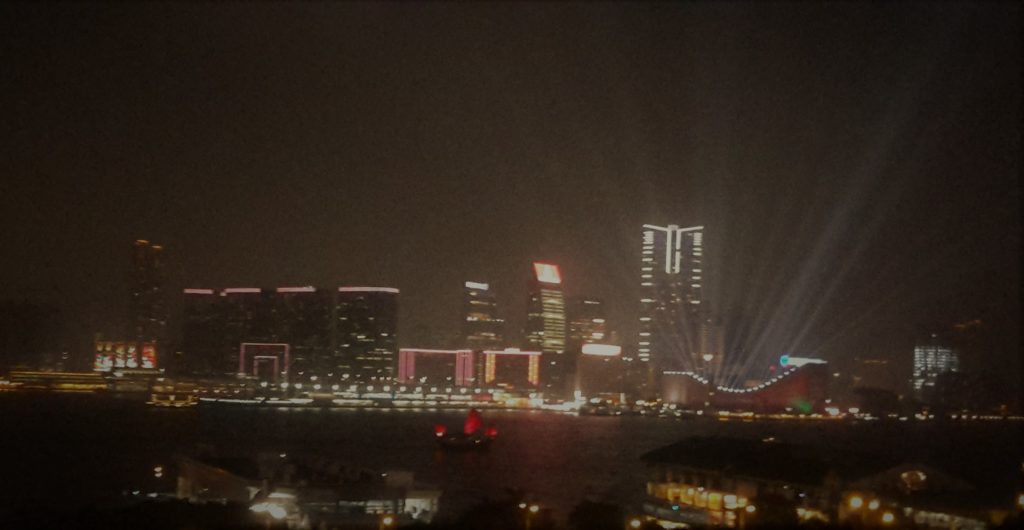 The Symphony of Lights in Hong Kong only runs once a night at 8:00pm, but it is worth seeking out because it involves over 40 buildings across Victoria Harbour! There is also music to accompany the show, which you can hear live at two designated spots or you know, listen on your phone because there's an app for that. I enjoyed catching it outdoors with the live music at the Tsim Sha Tsui (TST) waterfront, which has the same communal feel you'll get at the other light shows around the world.
TIP! You can also watch the show in all directions by taking a ride on the Star Ferry across the Harbour during the show.
     READ MORE: How to Make the Most of Chinese New Year in Hong Kong
Las Vegas, Nevada, USA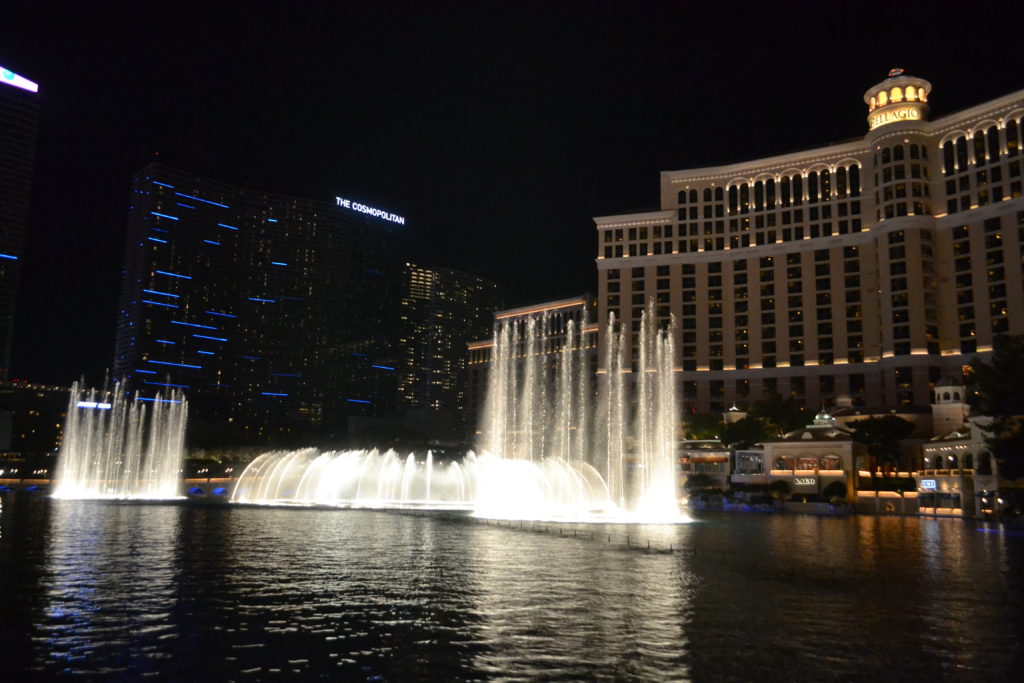 You'll have plenty of chances to see the Fountain Show at the Bellagio, which repeats multiple times every afternoon and evening, with different choreography and musical accompaniment. Although the Bellagio Fountains perform more often than the other light shows on this list, the length of each show is shorter – typically under 5 minutes for the length of a single song. But there is nothing like the rush of being close to the power and force of the fountains during the show, which can impressively shoot jets of water nearly 500 feet (over 150 meters) into the air!
TIP! If you want to see the show more than once, aim for an evening time when it repeats every 15 minutes.
TIP! Stand a bit to one of the sides for the best angle on the show and if you're close be wary of the spray when the wind catches.
Plovdiv, Bulgaria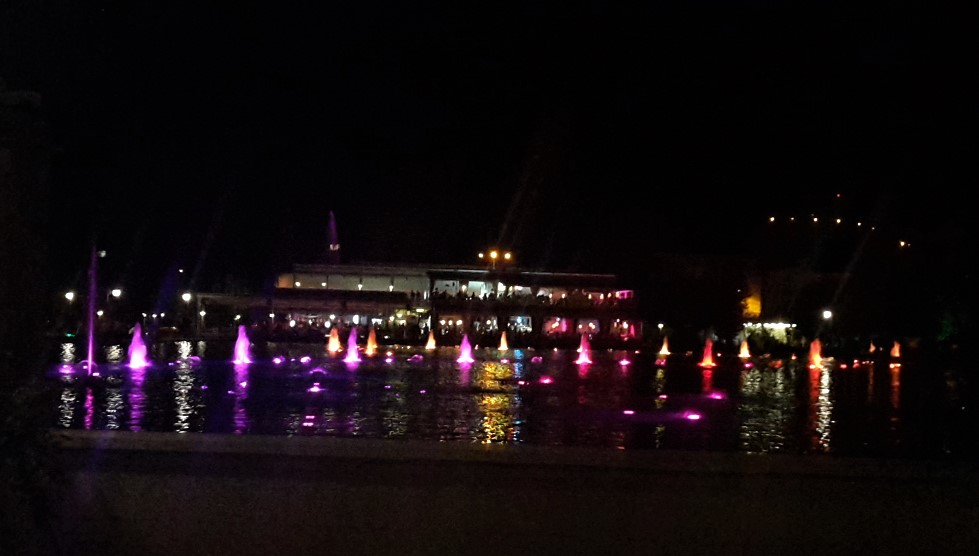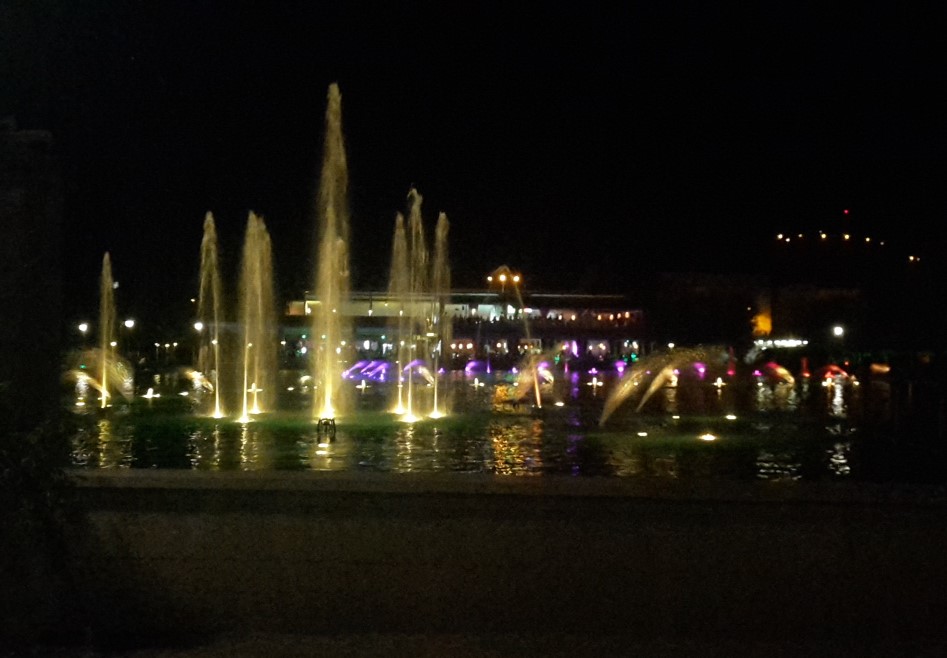 This is probably the least well-known town on this list, but one with an incredibly impressive and lengthy light and fountain show that kept me mesmerized for a good part of the evening. Known as the Singing Fountains, the water and light show that ensues does not disappoint. Plovdiv has also been named a European Capital of Culture for 2019 and CNN thinks it will be the next big European destination, so get there soon before the rest of the crowds do!
TIP! The Fountains only run on Thursday, Friday, and Saturday evenings, so plan your visit accordingly!
     READ MORE: 11 Incredible Reasons to Visit Plovdiv, Bulgaria – in pictures!
Singapore (Gardens by the Bay)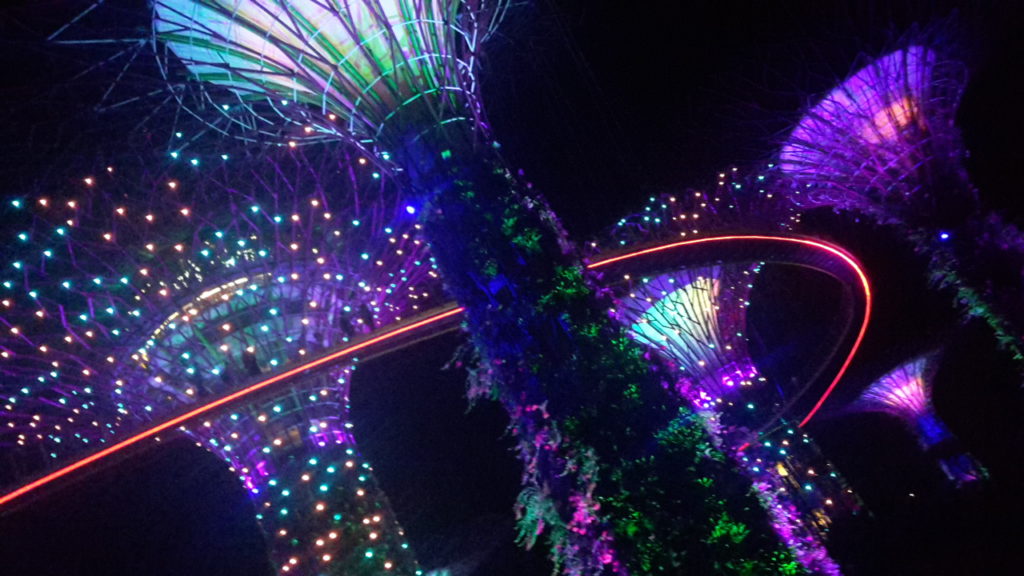 The 'trees' of Singapore's Gardens by the Bay have solar cells to gather power during the day to fuel each night's light and music spectacular. Showing twice nightly at 7:45pm and 8:45pm, I only caught this my last night in town – had I been earlier, I would have come back every night of my trip! The musical theme rotates every two months, and as someone admittedly obsessed with live theater and musicals, I was lucky enough to visit when the show was Broadway-themed:
Singapore (Marina Bay Sands)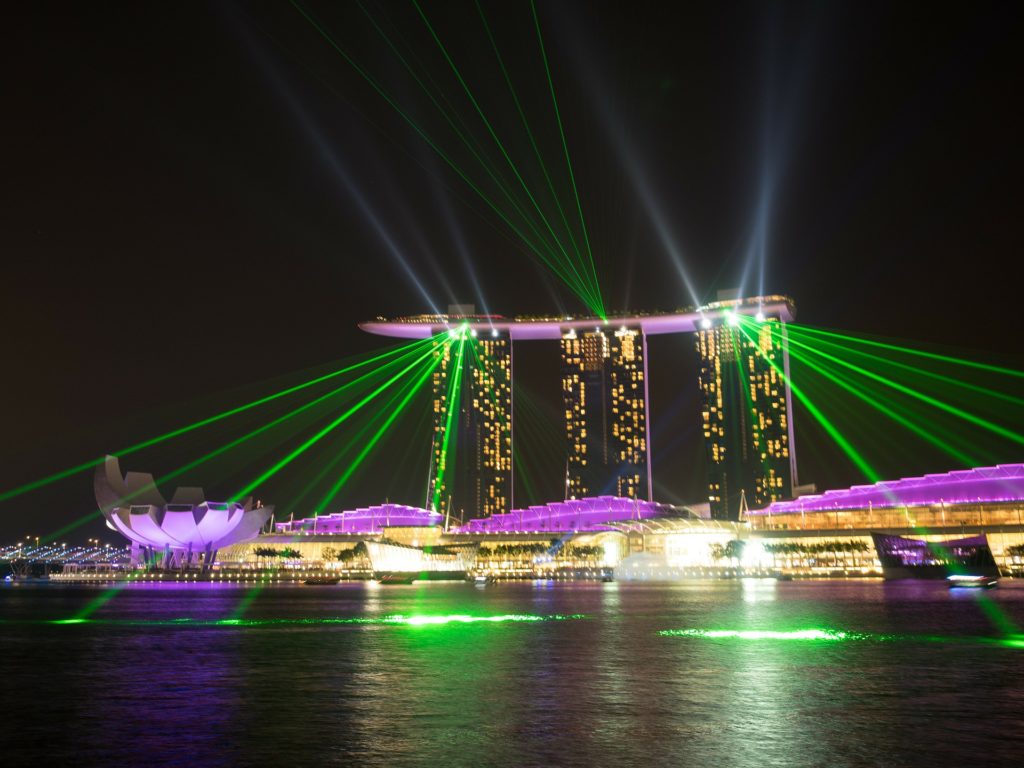 You may know the Marina Bay Sands Hotel in Singapore more for its iconic rooftop infinity pool, but the light show there is just as impressive – and open for all. There is some serious technology involved in creating the Spectra Light and Water Show here nightly, and it is so massive it can be seen from high vantage points all over the city. It is also one of the longest shows on this list, providing 15 minutes of color and wonder.
     READ MORE: 11 Ways Singapore is Like Hong Kong – And Why You Should Visit Both!
Light Shows to Check Out Next
Of course, this is not an exhaustive list, and now that I've enjoyed so many, more light shows are definitely on the horizon for me. Also on my radar for future travel:
Haifa, Israel
Okay, so this one doesn't even exist yet, but a light show is coming soon to this city on the Mediterranean. I was less than impressed with the nightlife options in Haifa when I first visited nearly 20 years ago, and this latest investment is in part to extend the evening entertainment options in the city. This is planning to launch in late 2018, so stay tuned!
     READ MORE: Insider Bucket List – Top 20 Experiences to Seek Out in Israel
Kuala Lumpur, Malaysia
I didn't even know this one existed until I recently saw a photo on Instagram! Another Asian metropolis joins the ranks of Hong Kong and Singapore in the race to outdo one another when it comes to their city light spectaculars. I'll definitely seek this one out the next time I'm in Asia.
What light shows have you seen around the world? Which ones stand out most? Any that are missing from this list? Share away in the 'Comments' below!
Enjoyed this post? 'Pin it' to share on Pinterest & save for later!