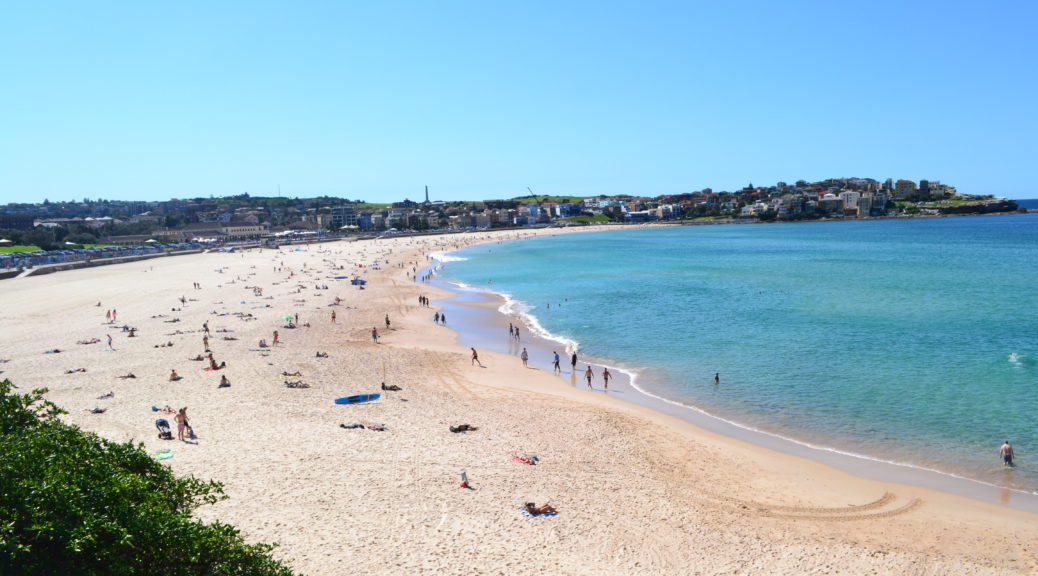 Summer Reading List: Books to Read on Vacation
Summer Reading List: Books to Read on Vacation
Note: This post may contain affiliate links.
Like many of you, I typically take a vacation of a week or longer during the summertime, and one of the best ways I relax and unwind is curling up with a good book.
I love easy reads on vacation, but if I'm gone longer than a weekend I want to have some more serious books too, and a mix of fiction and non-fiction to choose from. That way as I finish each book, I have a lot of options of things to read next and can follow my mood in the moment (as I try to do on any good vacation).
I've divided my picks into categories of Easy Reading, Memoir, On a More Serious Note, Self Improvement, & Thriller.
Here's what made it onto my 'Summer Reading List':
EASY READING
Neanderthal Marries Human
Penny Reid
I was first recommended this light-hearted author by someone in my book club as writing an easy read, smartly done. I read and enjoyed the first book Neanderthal Seeks Human when I was in Belize last month, and have been waiting for an equally relaxing trip to be lounging around and read what happens next.
Rich People Problems
Kevin Kwan
This is the third and latest book in Kwan's series about the ultra-rich of Singapore. I first got into the series when I visited Singapore for the first time last November, and it gave such a great insight into life there that it made my list of 6 Books to Inspire Travel in 2017. I'm sure I'll devour his latest book too during my summer reading binge on vacation.
Where'd You Go, Bernadette
Maria Semple
As far as I can tell, this book seems to be a cross between a comedy and a thriller, so I've stuck it here in 'Easy Reading.' About an eclectic mother-architect who disappears, and all of the creative ways her daughter tries to track her down. I'm not sure exactly what to expect, but it certainly sounds entertaining.
MEMOIR
Shrill: Notes from a Loud Woman
Lindy West
I've had a library hold on this one for over 6 months (since December of last year – yes, I looked it up), but the timing of it becoming available is lining up perfectly for me to be able to read it on vacation this summer. West's attitude seems to be to find humor and fun on this crazy journey we call life, and she sounds so hilarious that I want to be along for the ride.
Heat: An Amateur's Adventures as Kitchen Slave, Line Cook, Pasta-Maker, and Apprentice to a Dante-Quoting Butcher in Tuscany
Bill Buford
What kind of stories would you have to tell if you were a home cook that decided to go work for Mario Batali for a year? Bill Buford found out and tells all, providing entertainment along the way. Other than being funny, this also hits on two of my greatest loves: food & Italy. I can't wait to savor this one!
ON A MORE SERIOUS NOTE
Everything, Everything
Nicola Yoon
About a girl who is allergic to the world and hasn't left her house in nearly two decades. The book seems to pick up when a boy moves in next door and she's sure she'll fall in love with him. Due to the girl's condition, I think there are more serious aspects to this one, although this might be the lightest read of my serious ones. I'll have to read them all to find out for sure!
It Can't Happen Here
Sinclair Lewis
Nobel Prize winner Sinclair Lewis is possibly most well known for his novel Babbitt, however this novel written during the Great Depression about how fascism can take over has found a new audience in modern times. It sounds like a classic that still rings true today, and I've been loving some of the older books I've read that still have wisdom for the current day.
Mrs. Fletcher
Tom Perrotta
About a mid-forties divorced woman with a son recently off to college, I think this one is a combination of wacky entertaining and deep insights into love and relationships as the characters make mistakes along the way. Another of the lighter, serious reads.
Standard Deviation
Katherine Heiny
This one is not world politics serious, and is supposed to have many funny moments, but it seems to examine the nature of love and family in a deep way so I've mentally placed it as one of my summer reading books that may require deep thought. A man seems to be happily married with a son, and then the first wife comes back into the picture, causing him to reexamine his choices.
Exit West
Mohsin Hamid
This is a love story set in a tumultuous, unnamed country about to have a civil war. As violence escalates, the couple decide to leave and the novel tracks their journey. Another one of those summer reading books that I'm expecting will be engaging, but also make me think about the issues it raises.
SELF-IMPROVEMENT
The Subtle Art of Not Giving a F*ck: A Counterintuitive Approach to Living a Good Life
Mark Manson
I read one of blogger Mark Mason's posts that went viral on 7 Strange Questions That Help You Find Your Life Purpose (which I highly recommend!) and his unique perspective had me hooked. So of course when I found out he wrote a book, I was intrigued. When I found out he wrote a book about how to focus your effort in life to be happier, I immediately added this book to my summer reading list. Manson is wonderfully honest, but has a turn-your-world-upside-down style that I want to fully absorb on vacation, away from the hectic pace of everyday life.
The Life-Changing Magic of Tidying Up: The Japanese Art of Decluttering and Organizing
Marie Kondo
Fine, so I might like to hold onto objects for longer than most people. Some might even call me a hoarder. But for me things = memories, whether it's a Broadway ticket stub from the 90s or a map of Mainz, Germany that I picked up on my wanderings there a few years ago. Of course, there is the other perspective, coming from the acclaimed founder of her own method for organizing. I'm calling it now that I won't take all of the recommendations she makes, but I am curious to see what I might be able to incorporate into my life to make it better.
THRILLER
Camino Island
John Grisham
About a heist at a Princeton University library and a rare book dealer in Florida, you can already start to see how the drama unfolds. Even though this is not a book about lawyers, it does seem to be a thriller like most of Grisham's novels, so easy summer reading.
Good as Gone
Amy Gentry
Portraying every parent's worst nightmare, a teenager is kidnapped from her bedroom in the middle of the night. Then, years later, someone claiming to be the missing daughter reappears. I feel like I've seen a similar scenario on a TV show once, but I love a good thriller to race through cover to cover when I'm on vacation and have the time.
Where are you headed this summer? Do you know what books you'll be reading yet? Any great summer books that didn't make my list? I love book recommendations, let me know what your favorite summer reads are!
Like this post? 'Pin it' for later!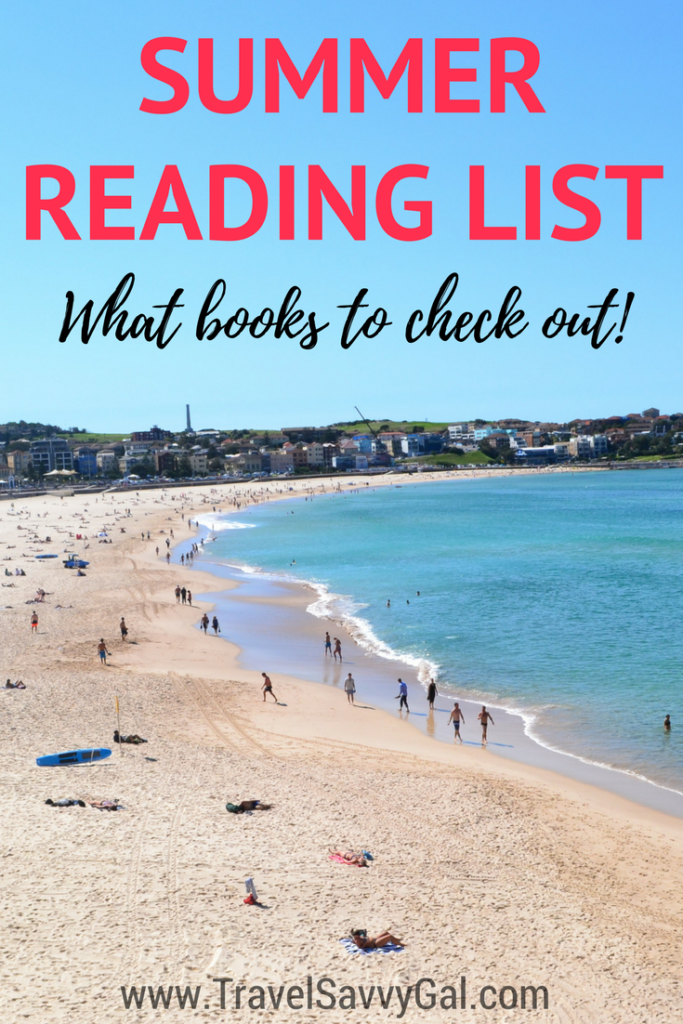 Note: If you purchase something through a link on this page, I may earn a small commission at no extra cost to you, which helps keep this site running (thanks for your support!)