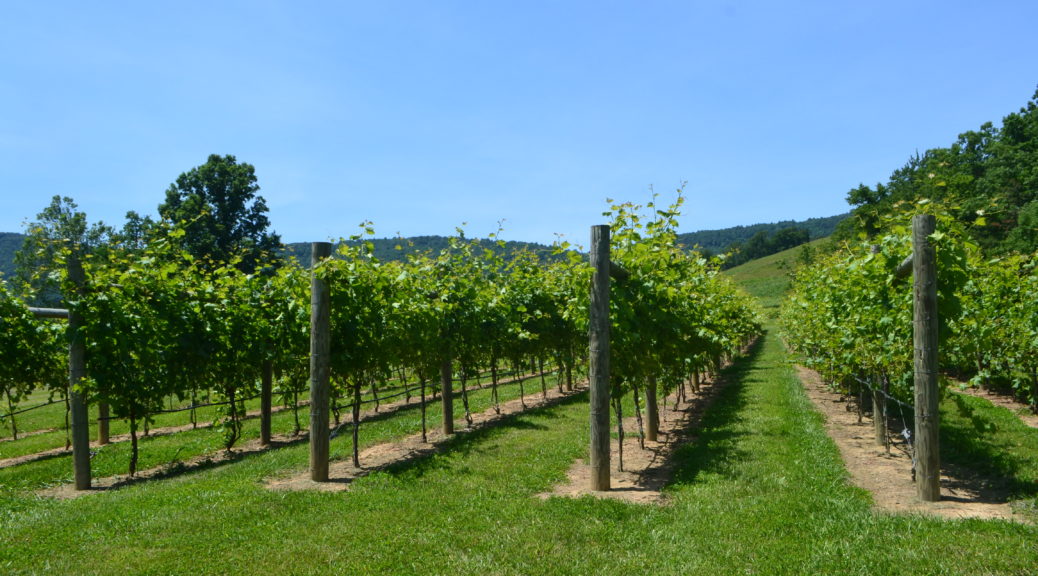 Best Wineries in Charlottesville, Virginia: The Monticello Wine Trail
Best Wineries in Charlottesville, Virginia: The Monticello Wine Trail
If I asked you to name US wine regions, what would be the first ones that come to mind?
Probably Napa and Sonoma valleys, in northern California. Possibly some other California regions that are up-and-coming for wine making, perhaps Oregon for its Pinot Noir production, Hill Country in Texas, or maybe even the Finger Lakes region of NY.
Far less likely to cross your mind? The wine region of Charlottesville, Virginia. Even though I think that some of the best wines on the east coast of the US are from there, and it's a relatively easy weekend trip from Washington, DC, Baltimore, and other surrounding cities. Plus, when Food & Wine magazine calls Charlottesville the most underrated wine region in the US, it's time to take notice!
Honestly, Charlottesville is a more typical destination as a university town and for its nearby presidential estates. The University of Virginia – UVA – is located there, as well as the former home of Thomas Jefferson (the Monticello Estate) and James Monroe's Highland.
The real draw for me, although I've visited the other sights in town, is the wine region in the area
known as the Monticello Wine Trail. The term "trail" is a bit misleading because there are 30 wineries spread all across the region, however there are a lot of similarities in the grapes they grow and the style of wine they produce.
On my previous wine weekend trip to Charlottesville, Virginia in 2007, I had no idea it would be a full decade before I returned. Fast forward ten years, and the wines are even more exciting, with new grape varietals to the region producing some very interesting – and eminently drinkable – bottles of wine.
Wine is definitely more expensive stateside than in a lot of parts of Europe where I've done more of my wine tasting lately, like the Piedmont or Valpolicella and Soave regions of Italy. But I'd much rather spend $10-25 a bottle at an American winery where I've tasted and know I like the wine than take my chances blindly purchasing a bottle in a wine shop for a similar price.
For this visit, I pulled information from a lot of sources (and my past experience!) to determine which wineries I should visit. And I enjoyed some really great wine along the way.
Here is the run down of my favorite spots:
Best Wineries to Visit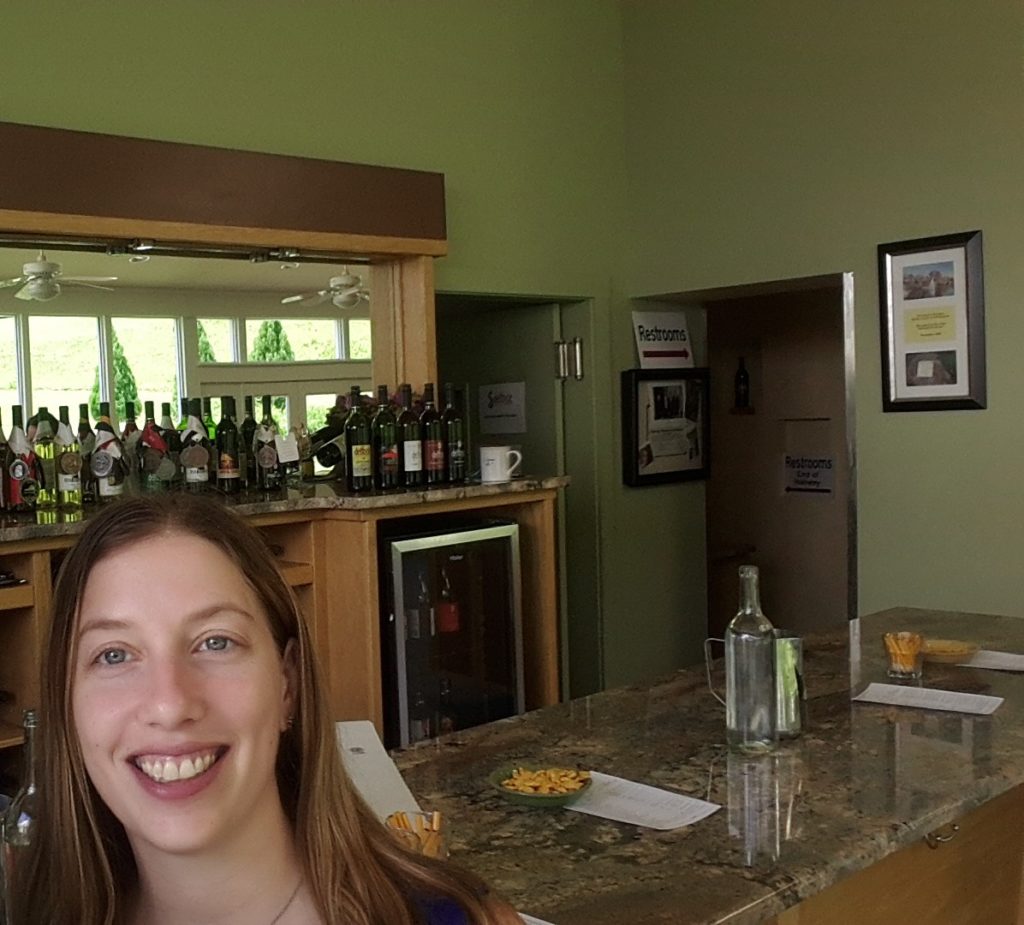 Reservations: Not needed for a Classic Tasting, Private Tastings require advance reservation
Tasting: $10 for the Classic Tasting, $15 per person for a Private Tasting
Varietals: Chardonnay, Pinot Gris, Viognier, Cabernet Franc, Cabernet Sauvignon, Petit Verdot, Petit Manseng dessert wine
Both times I visited, I felt a bit of apprehension when the road turns into a gravel path for the last few minutes of the approach. The bit of extra driving is more than rewarded though, with a secluded spot and a great-value tasting of 10 wines made in the French style. My favorites included the Viognier and both Cabernets, and the delicious wine is enhanced by the relaxed atmosphere and knowledgeable staff. The grounds include picnic spots, and you're welcome to bring outside food to enjoy.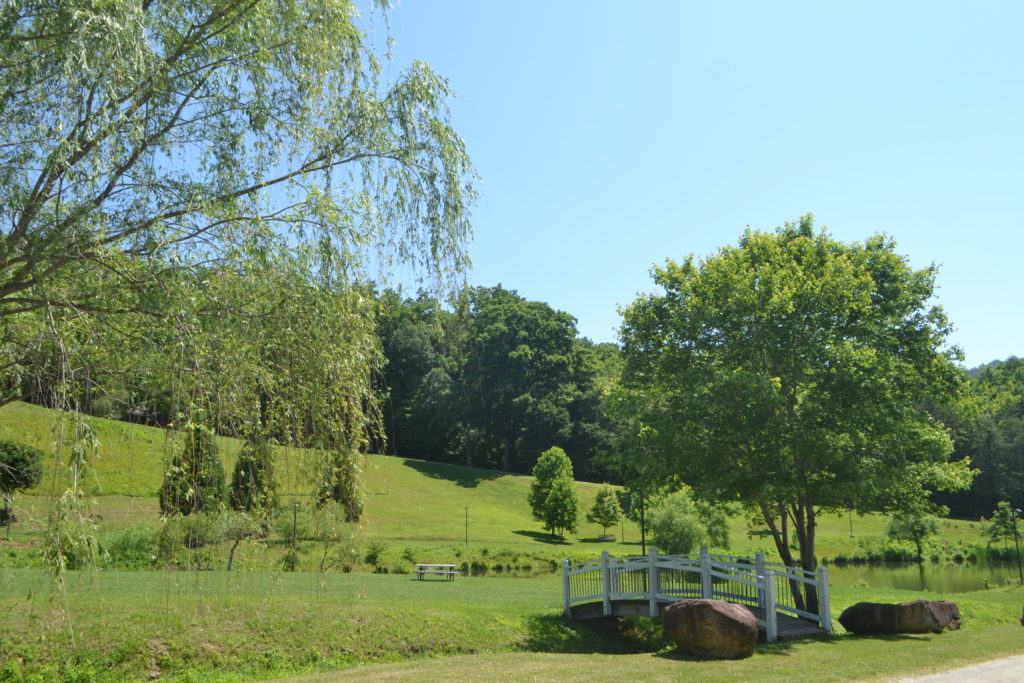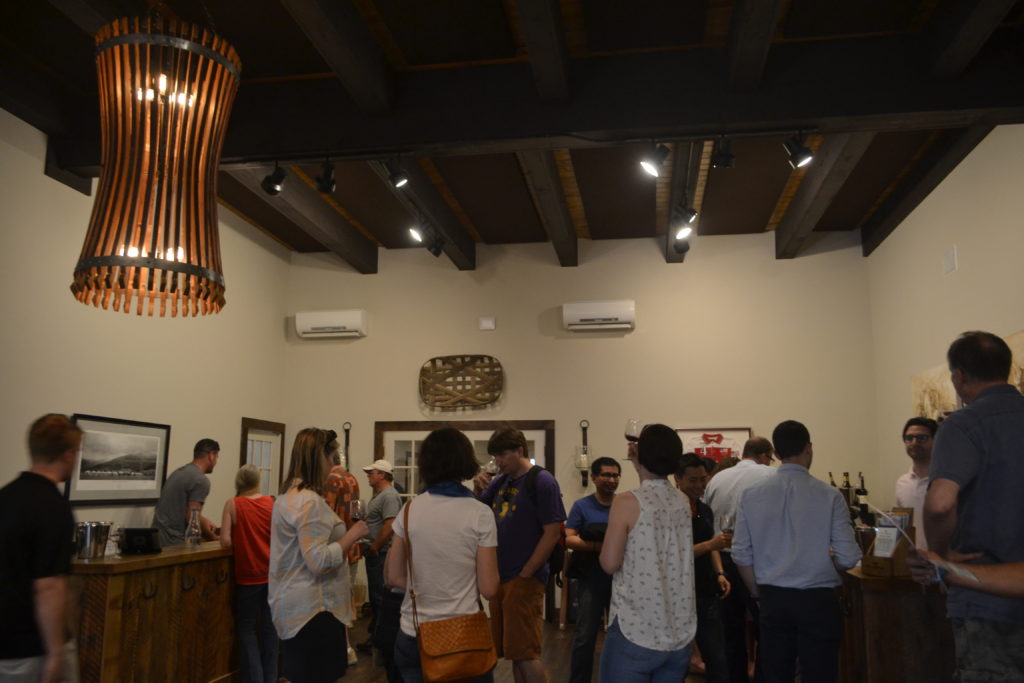 Reservations: Not needed for a Classic Tasting, Private Tastings require advance reservation, Tours are first-come, first-served at 1pm & 3pm on the weekend
Tasting: $10 for the Classic Tasting, $15 per person for a Private Tasting (with a purchase minimum)
Varietals: Chardonnay, Viognier, Cabernet Franc, Merlot, Petit Verdot, Petit Manseng dessert wine
This location boasted a polo field before the idea for a winery was born. Polo matches continue to this day, but King Family Vineyards has also become known for its quality wine production. The tasting area is inviting, and staff are welcoming and really know both the history of the property and a ton about the wine. I really loved the rosé here – playfully named after the nearby town of Crozet – as well as their white blend.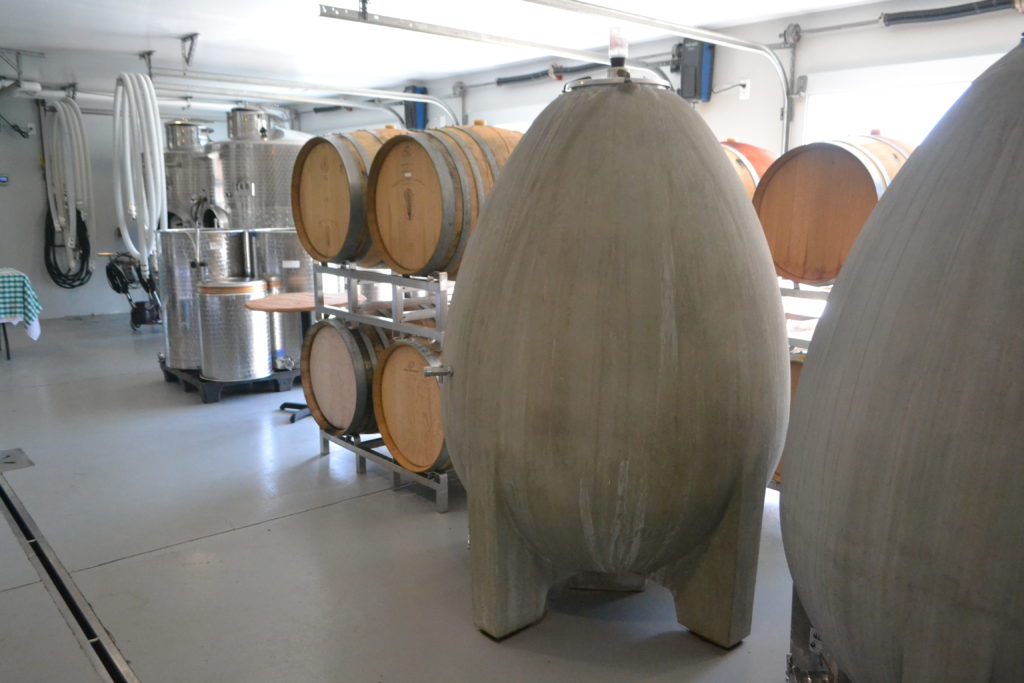 Reservations: Not needed for a Regular Tasting, advance reservation required for groups of 7 or more
Tasting: $10 for the Regular Tasting, $12 per person for groups
Varietals: Chardonnay, Sauvignon Blanc, Cabernet Franc, Meritage blend, Tannat, Petit Manseng dessert wine, Port-style dessert wine
The tasting room is located inside a quaint former garage, and both feels a bit industrial and also connected to nature with the view of the surrounding countryside. Tastings are relaxed with delicious wine options. I especially loved their white wines, including the Petit Manseng dessert wine which was refreshing without being too sweet. There is also a farm store on site, and many food options to sit and stay awhile and enjoy the view.
Just To Eat
It's possible that the wines beyond what was available for tasting were fabulous, but the ones I tasted were not memorable or stood out as particularly good. Come here for the food and view instead!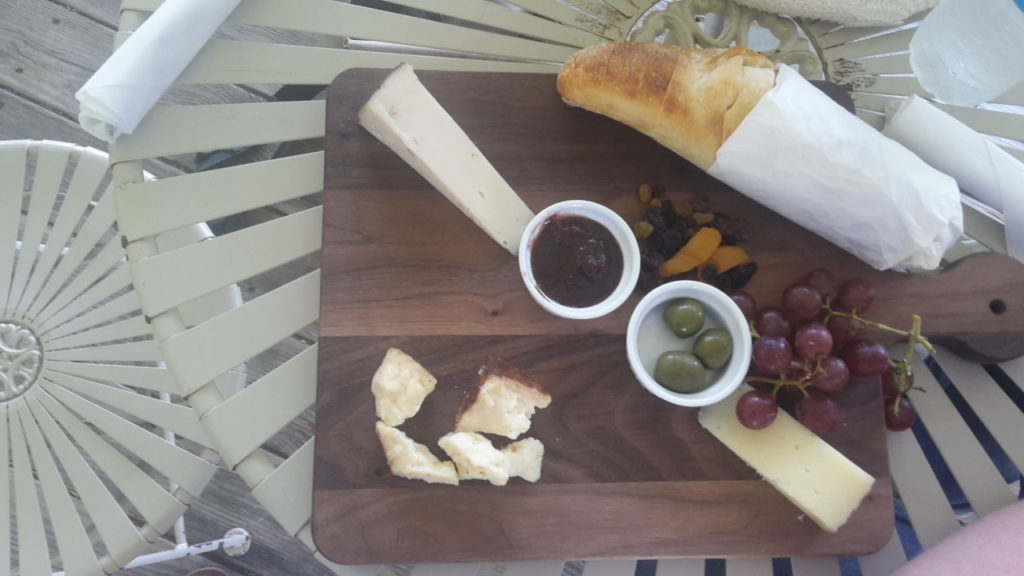 This winery had my least-favorite sips, but it still made my list as a great spot to eat or hang out for the afternoon. There is ample seating on the grounds, and plenty of food options that you can order on site or you can bring your own picnic lunch. I enjoyed a wonderful cheese plate, made even better since the bread was served warm.
https://www.instagram.com/p/BVOAEB5g03A/
The tasting room is beautiful, but the tasting itself was rushed and very commercialized. Basically you were herded into a line upon arrival, and then were clumped into random groups to squeeze in as many people as possible at a time up at the tasting counter. And the staff couldn't even answer basic questions about the wine. The wines themselves were not particularly notable, especially compared to some of the other wonderful sips I enjoyed at other nearby spots.
(More) Practical Tips for Visiting
Have a plan for getting between wineries. Some of these wineries are in close proximity, and others will involve a 20-30 minute drive in between. If you're driving, know who in your group will be the designated driver. There are also several organized tours available in the area if you prefer to be chauffeured between places.
Share a wine tasting. If you're like me, and are going in with the mindset of trying different wines and finding ones you like to buy for later, there's no need to go crazy on the wine tasting. I usually find that two people can easily split a single tasting. Also, most wine tastings are for a fee, unlike other wine regions that offer complimentary tastings or waive the tasting fee if you purchase wine. Which makes sharing an economical option, too. It's also good to share a tasting if you have a designated driver that will be doing some tasting of wines.
Have a plan for getting wine home. I've always driven on trips to Charlottesville, and the trunk of a car is a handy place for transporting wine. Pretty much all the wineries also have shipping options within the US if you're coming from outside the area. Definitely something to think about before you go!
If you want a tour or private tasting, reserve in advance. Not only are there lots of families from the region who take advantage of the vast picnic areas at most wineries, but there are also lots of groups of all kinds, from bachelorette parties to alumni groups. So if you are planning to take a tour or would like a private tasting, reserve this with the winery in advance so you're not disappointed.
Have you visited wineries in Charlottesville? What were your favorite places? Let me know if there are any great wineries I missed!
Enjoyed this post? 'Pin it' to share on Pinterest & save for later!