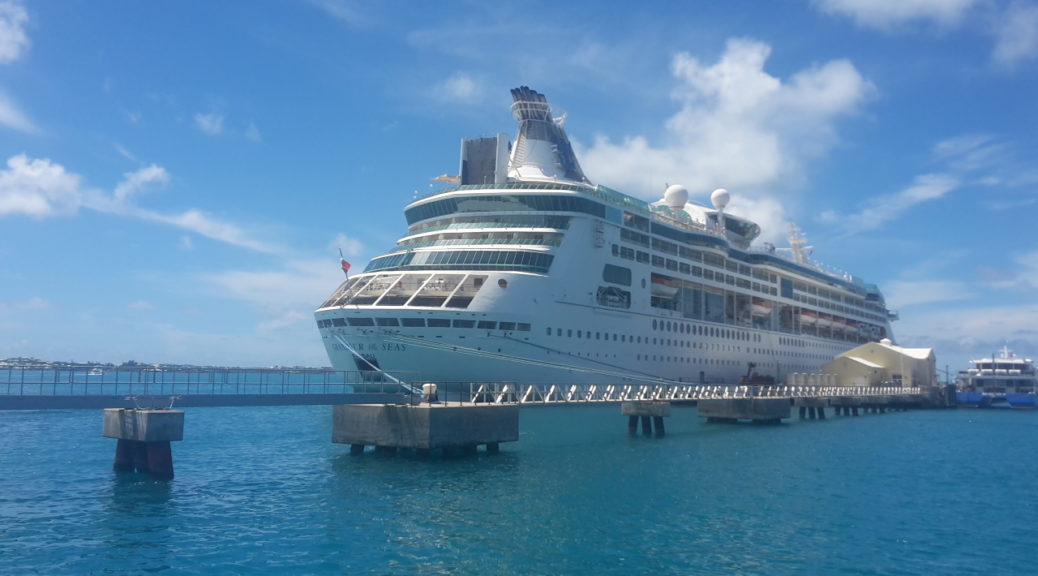 Top 7 Excuses for NOT Going on a Cruise – & Why You Should Anyway!
Top 7 Excuses for NOT Going on a Cruise – & Why You Should Anyway!
Note: This post may contain affiliate links.
Only when I has published my Top Tips for Taking a Cruise, did I realize that lots of people are resistant to even going on a cruise in the first place. Some were vaguely unsure about the idea, but plenty of others had very specific reasons why cruises just weren't for them.
As someone who loves boats, and hops on the local water taxi as often as I can, I must admit – I was a bit surprised.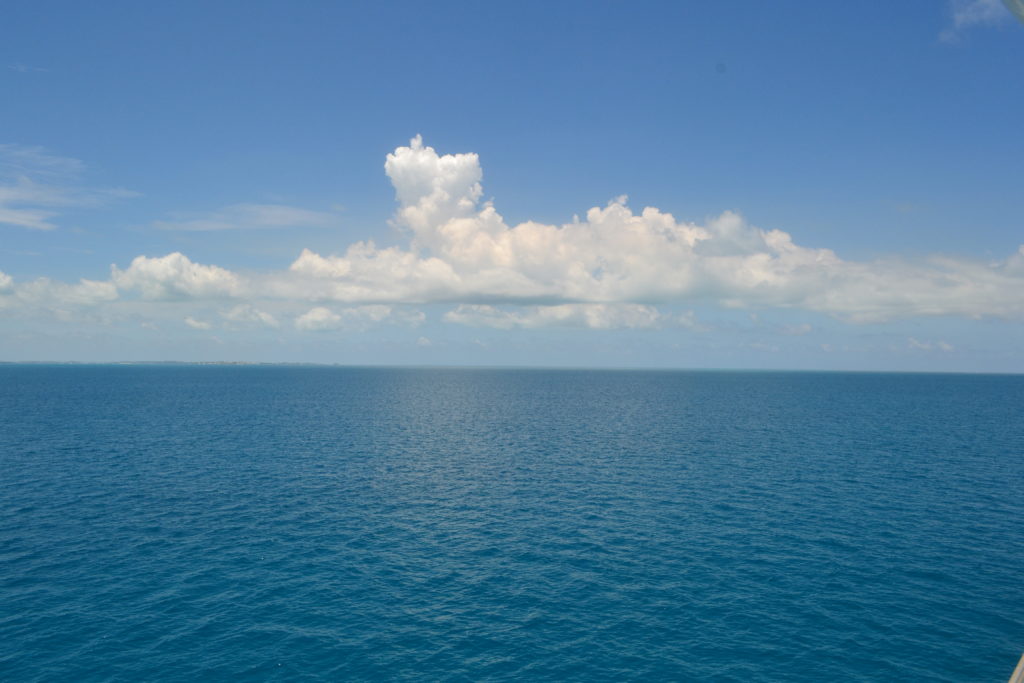 For me, cruises conjure up images of me inhaling the fresh sea air and looking out over the horizon, relaxing as the waves lap up on the boat, and listening to the rhythmic movement of the water. Of course, for others, cruises are viewed as either impractical vacation choices, not matching a personal travel style or budget, or just not the preferred mode of travel.
Within these reasons, though, are quite a few misconceptions about what cruise travel is or isn't. And if you haven't cruised before, you may not be aware of the variety that is out there, from the size of the cruise ship to the itinerary to the amenities available. There are lots of ways to make informed choices that do match your travel style, and offer a level of convenience and variety of destinations that would be difficult without a cruise ship.
So here they are. The top 7 excuses for not going on a cruise – and why you should go anyway!
Excuse 1 | Seasickness
It's a common problem. Lots of people have motion sickness or sea sickness, although if you've never been on a cruise, your boating experience is likely limited to small vessels, like sailboats or a ferry. Most cruise ships are HUGE. Which means that it's much more stable in the water, and even if get seasick on smaller ships, you may not when on a cruise.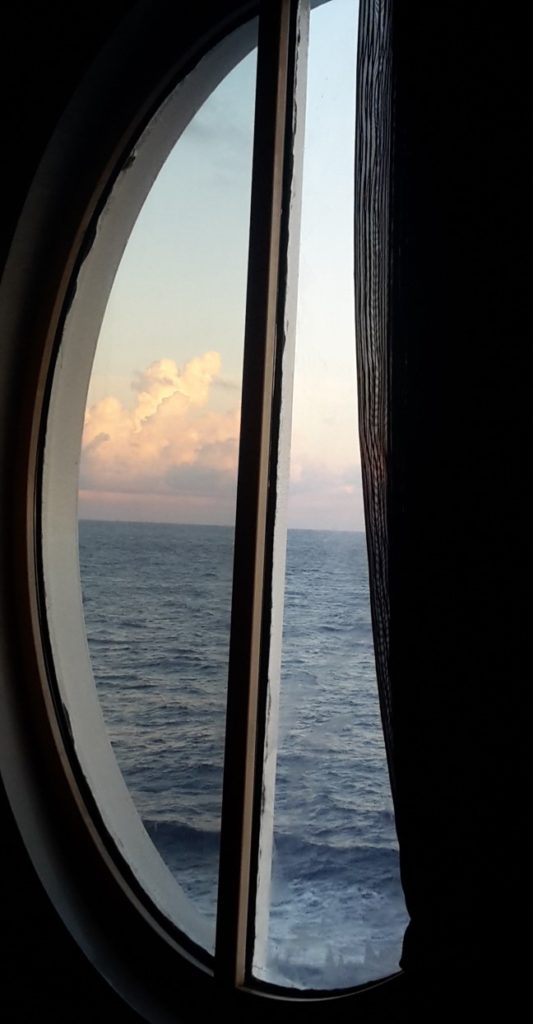 Even if you find that you are seasick on a cruise ship, modern (and ancient) medicine has got your back. From pills to acupressure to magnets to wristbands to ginger supplements, there are lots of options to counter any seasickness you may feel. And if whatever you brought doesn't work, your cruise reception desk likely has remedies available for free once you're on the ship.
Dramamine Motion Sickness Relief Original Formula, 36 Tablets, Packaging May Vary
Sea-Band Adult Wristband, Natural Nausea Relief, 1-Pair, Colors May Vary
Sailors' Secret Premium Ginger | The Natural Remedy for Motion Sickness 36 Capsules/250 MG
Excuse 2 | Fear of being "stuck" on the boat
It's true, when you're on a boat in the middle of the sea or ocean, you can't just disembark at will (or at least I wouldn't recommend it). For some, it may be an existential fear, or simply not wanting to feel like they are trapped. A cruise ship really is a floating city, and is like any self-contained resort that you might visit for 5 nights or a week and never leave.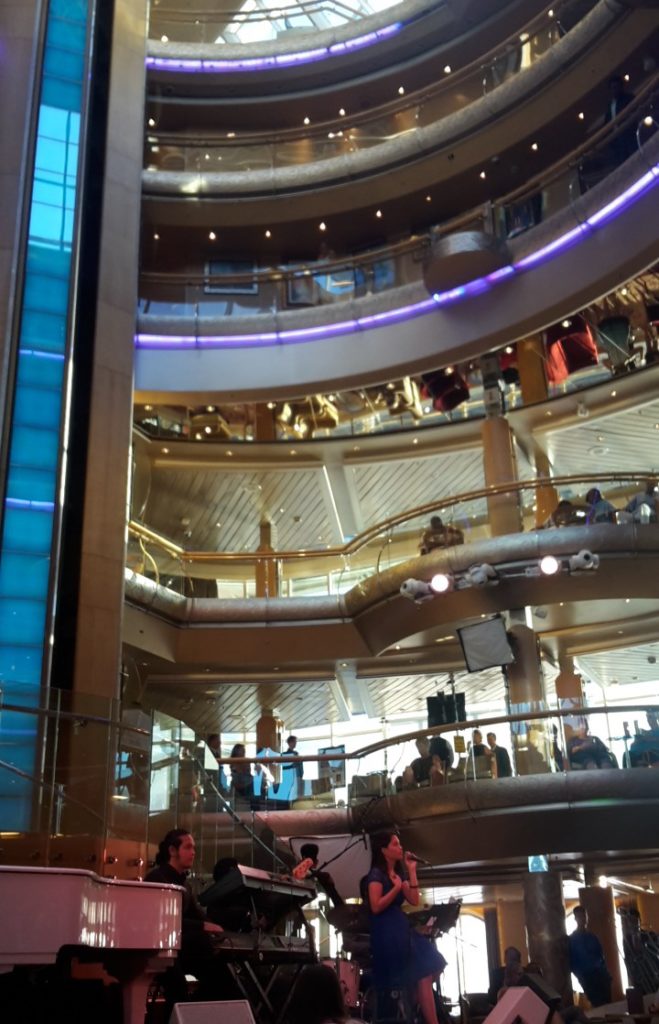 If the prospect of a full day at sea still puts a jolt of fear in you, just choose the right itinerary. Some cruises involve many days at sea, while others visit a series of ports in close proximity, so you are docked at land all day, and the boat transports you at night to the next destination. There are plenty of sailings in Europe, Asia, and the Caribbean that involve no entire days at sea.
Excuse 3 | Worry about keeping a diet
With a cruise ship essentially as a floating city, it also loads up at the start of each sailing with all of the food supplies for the entire duration. And yes, that's a lot. You're likely to have a buffet available as an option for every single meal, and for some people, that can get dangerous.
https://www.instagram.com/p/BW_Q6sblLK5/
But keeping a diet on a cruise ship is really just like keeping a diet at home. While buffets will be an option, there is also typically a portioned, sit-down option available for each meal as well. If you're concerned about portion size, take advantage of ships with varied dining choices. You can also stick to salad for lunch, limit your alcohol intake (fruity cocktails add to your calorie count quickly!) and only eat dessert once a day.
Excuse 4 | Activities – what will I do all day at sea?
How entertained you will be on a cruise ship is really up to you. Ships with the most amenities will have sports available (I've been on cruises with rollerblading tracks, a rock climbing wall, and an ice skating rink), a gym with weight and cardio machines, fitness classes, a spa, a casino, and a rotating entertainment schedule each night.
And like with the second Excuse about being "stuck" on the boat, if you are concerned about running out of activities to do on the ship, simply choose a cruise with more days in port and fewer (or no) days at sea. Having a new city or town to explore each day, will keep your cruise filled with a variety of activities.
Being on a cruise ship is also a wonderful opportunity to kick back, relax with a good book, and read uninterrupted in peaceful surroundings. Sometimes doing nothing can be quite nice, too =)
https://www.instagram.com/p/BWiXsfhFSqh/?hl=en&taken-by=travelsavvygal
Excuse 5 | Not wanting to eat with strangers
If you weren't aware, many cruise ships as a default will seat people together in the formal dining room for dinner each night. On my last cruise, we were a table of twelve – six couples seated together, and none of us knew each other beforehand. While the idea of eating with complete strangers might seem a little strange, it can be a great way to socialize on the ship, and I had a wonderful experience with this.
But if you're headed on a romantic getaway and would like some seclusion, just let your cruise line know. Most will be able to accommodate your request for a table on your own if they know in advance. You can also opt out of the formal dining room and simply visit the buffet for dinner. Larger cruise ships in particular tend to have expanded dining options as well, like a private table not tied to a particular dinner seating and specialty restaurants that you can reserve.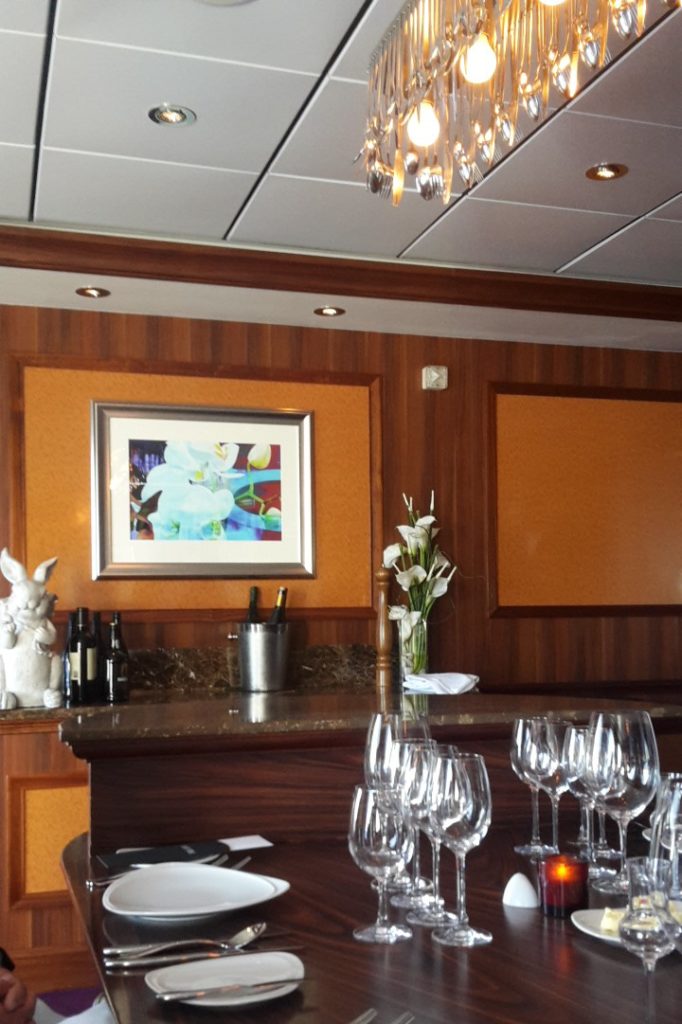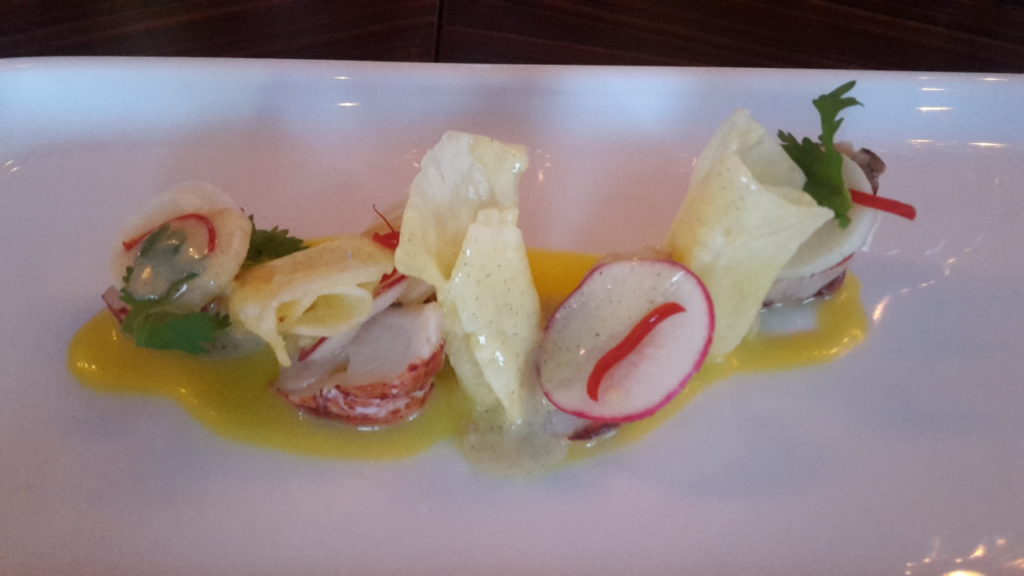 Excuse 6 | Ship will be full of <insert age group here>
Yes, there are many bad stereotypes about cruises out there, but not all of which are true. Some people are concerned about too many children on a sailing, who might make lots of noise and disturb peace and quiet. Others might be concerned about too many older cruisers, and be looking for more of a young vibe and party scene. And families might be seeking cruises that are kid-friendly, with not too many young cruisers partying all night.
Like with everything about cruise ships, it depends. Certainly a cruise during the summer or school holidays will be more likely to have families with children on board. Expensive cruises, like those to Antarctica or the Galapagos Islands tend to have more retirees who have both the time and money for the journey.
The itinerary will also be a factor, as well as the amenities on board the ship. For me, the composition of the other cruise guests has always been a mix, and even my recent July cruise that I expected to be packed with kids did not have a huge proportion of families on board.
TIP! If too many children on board the ship is a concern, seek to travel on a ship with an adult-only pool area.
Excuse 7 | Will be over budget buying extras on board
Certainly not everything is included in the price of your room aboard a cruise ship. There might be mandatory tipping, some casino losses, and the money you spend on cocktails by the pool and wine at dinner. And if you're not paying attention, the extras can add up.
The way to avoid an unpleasant surprise at the end of your cruise when you get the room bill is to plan for it! When you first book your cruise, inquire about things like mandatory tipping and which items are included in the base price, and factor these in when budgeting for your trip.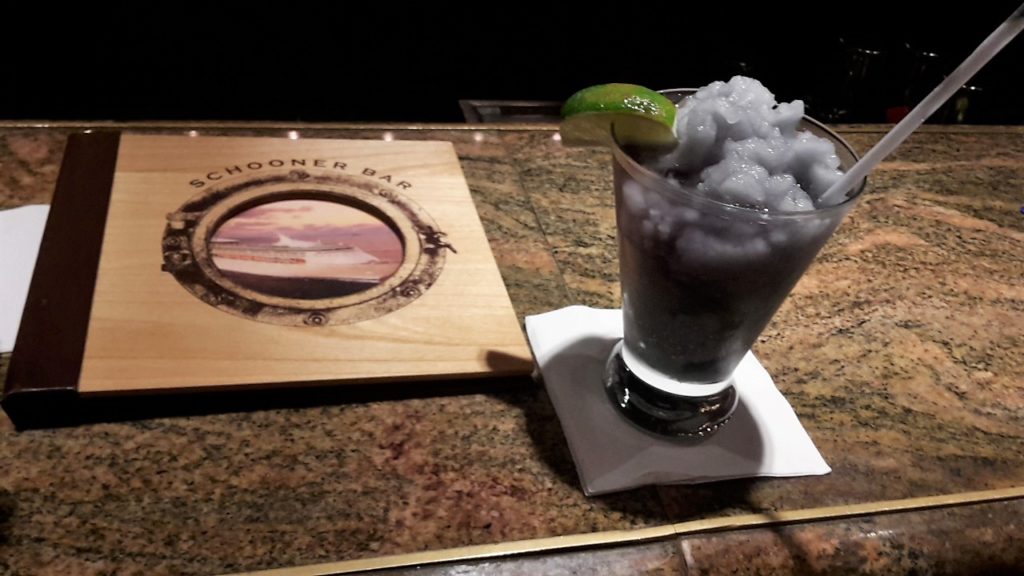 If there is an extra that you'll consume a lot of – whether soda, specialty coffee drinks, or alcoholic beverages – most cruise ships offer packages that are usually a better deal than purchasing these things as you go. Planning to go on official trip excursions? There is often a discount if you book in advance of the cruise and sometimes even pre-cruise sales to reserve at the best possible price.
       READ MORE: Top Tips for Taking a Cruise
Overall, the main key is to decide what you want or need in a cruise ahead of time. Identify your budget, and then be sure the cost of the sailing plus any anticipated extras (tipping, excursions, beverages) fall within it.
There are so many options available around the world, from small to large ships and a wide range of itineraries, that you really can tailor the ship and the cruise line and the itinerary to your needs. This article with a comparison of different cruise ship sizes, including specific cruise lines for each, is a good place to start. Or check out this recent run-down of the best small cruise lines, for those looking for a more intimate overall experience.
Even if you last cruised five or ten years ago, you might be surprised about the range of options now available for those interested in taking a cruise vacation. The question is not whether or not to cruise, but simply which cruise option is right for you.
Happy sailing!
Lana
Have you ever been on a cruise? If you don't want to go on a cruise, why not? Are you convinced after this article? Share away in the 'Comments' below.
Enjoyed this post? 'Pin it' to share on Pinterest & save for later!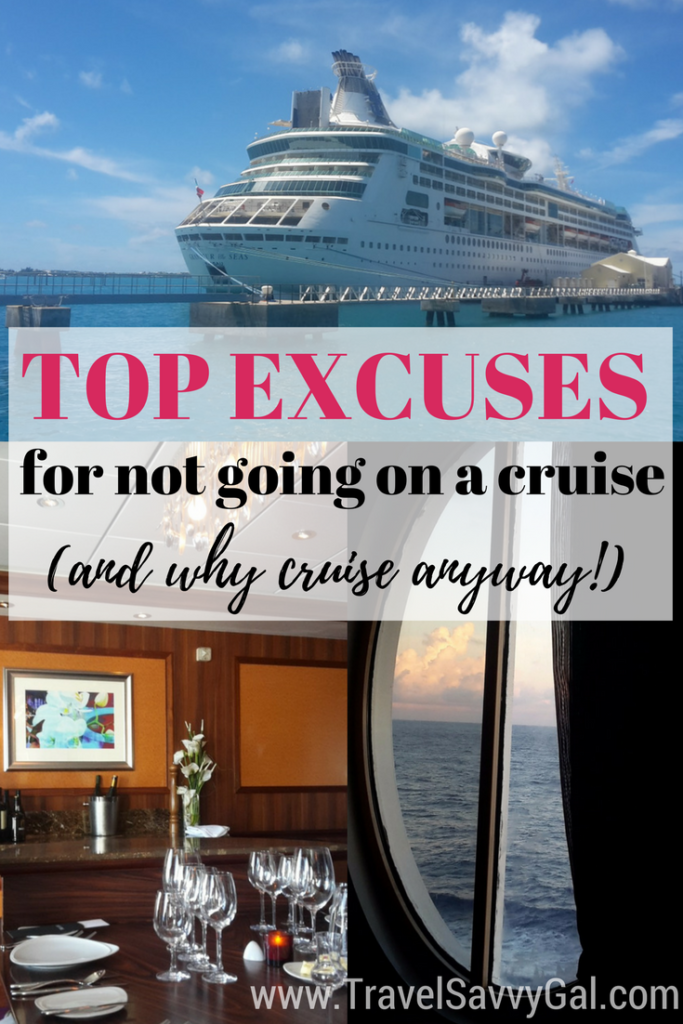 Note: If you purchase something through a link on this page, I may earn a small commission at no extra cost to you, which helps keep this site running (thanks for your support!)