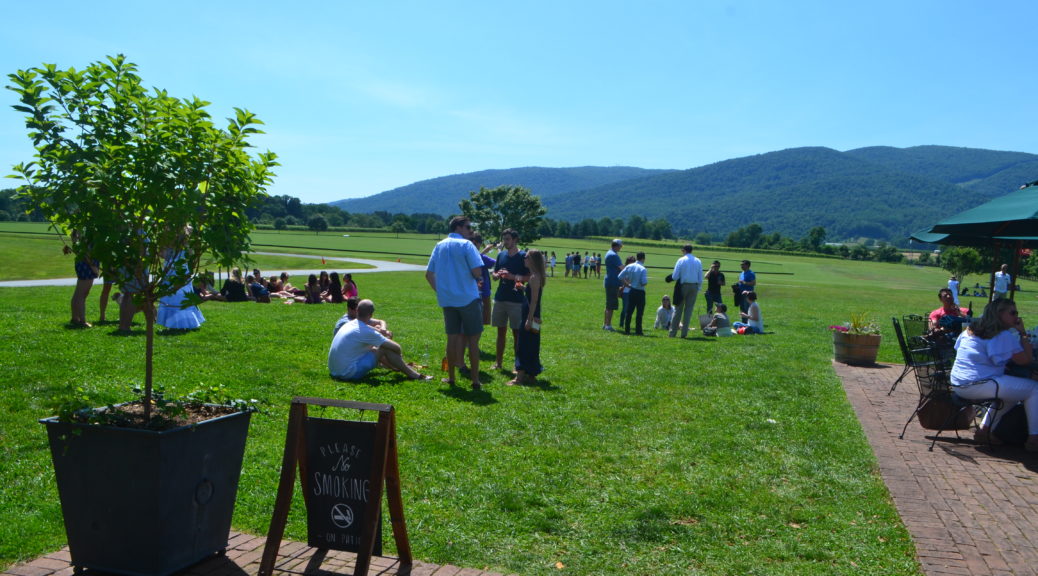 How to Spend a Weekend in Charlottesville, Virginia
How to Spend a Weekend in Charlottesville, Virginia
Charlottesville may be a college town, but it is much more than a destination for the University of Virginia.
There are several US presidential estates in the area, most famously Thomas Jefferson's Monticello Estate, but not only. Charlottesville is nestled in some of the greenest areas of Virginia, offering many opportunities for hiking and outdoor exploration. And the reason I keep coming back again and again? All of the delicious food and wine all nestled into a small, beautiful area.
It is definitely useful to have a car for a weekend in Charlottesville, because many of the sights you'll want to see will be out of town. Also, if you're like me and planning to do a bunch of wine tasting (and purchasing), it is handy to have the trunk of a car to transport it all. And of course, road tripping gives you the ultimate flexibility of how to spend your day.
Read on for all my top recommendations on 'Things to Do' and 'Best Bites & Sips' for when you visit.
Things To Do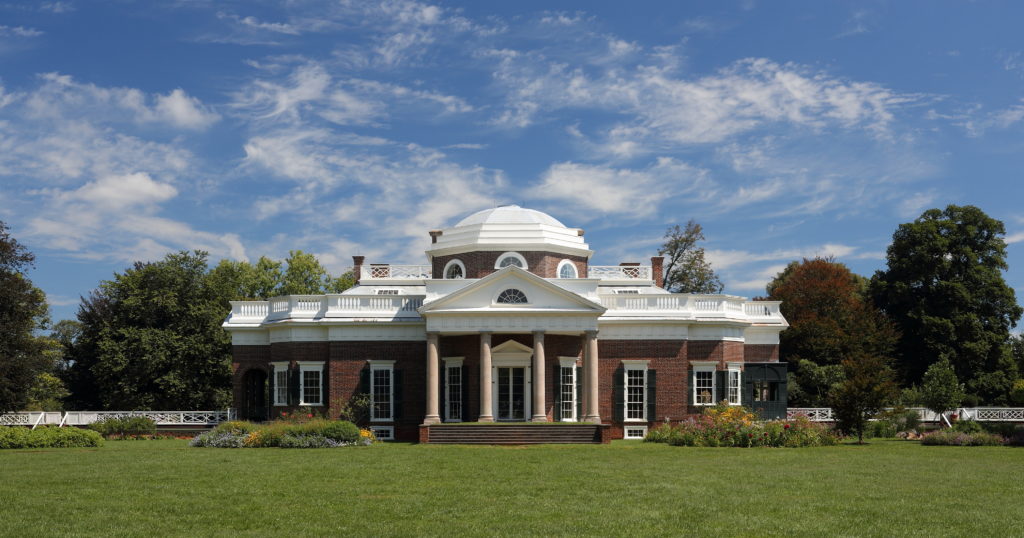 Former presidential estate of Thomas Jefferson, this is probably the most well-known landmark in the area and also a UNESCO World Heritage site. Tours are required, but you can get a ticket to do this at your own pace, or one that focuses on a specific aspect of the estate, like the lives of slaves on the plantation or Jefferson's gardening interest and research. In the years since my last trip there, Monticello tourism has exploded, especially in summertime. Definitely try to time your visit for spring or fall, and plan to get an early start to beat the crowds.
TIP! You can get tickets online in advance at a discount, and this will save you waiting in line when you arrive. These are available until midnight the day before your visit.
TIP! There are quite a few quite easy walking trails across the property, so leave additional time if you'd like to explore more on foot beyond the estate and its buildings. A trail map is here.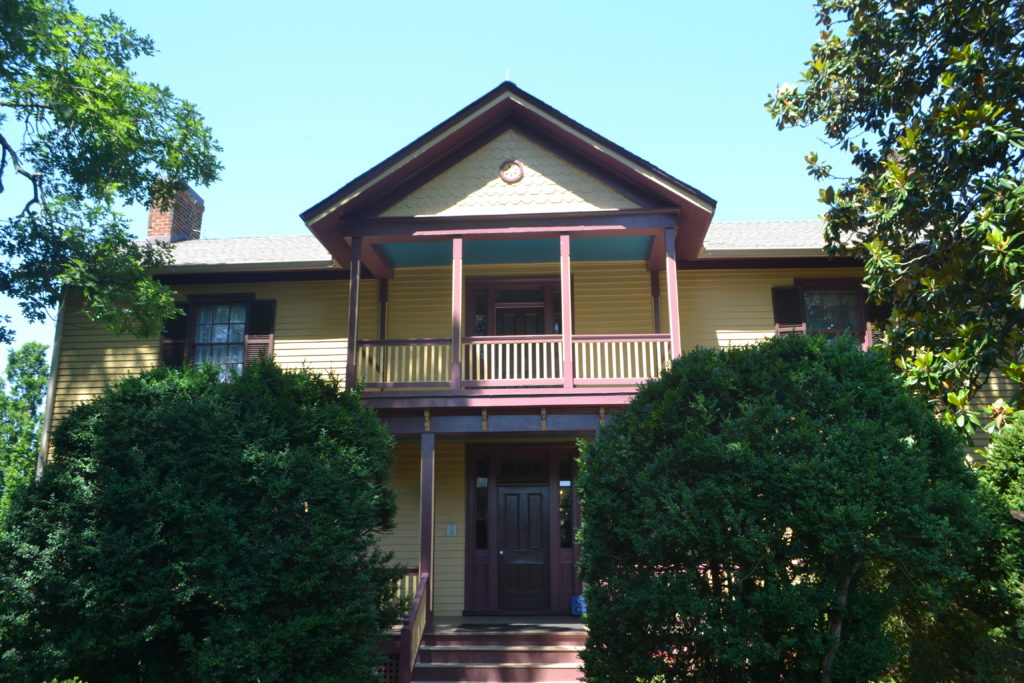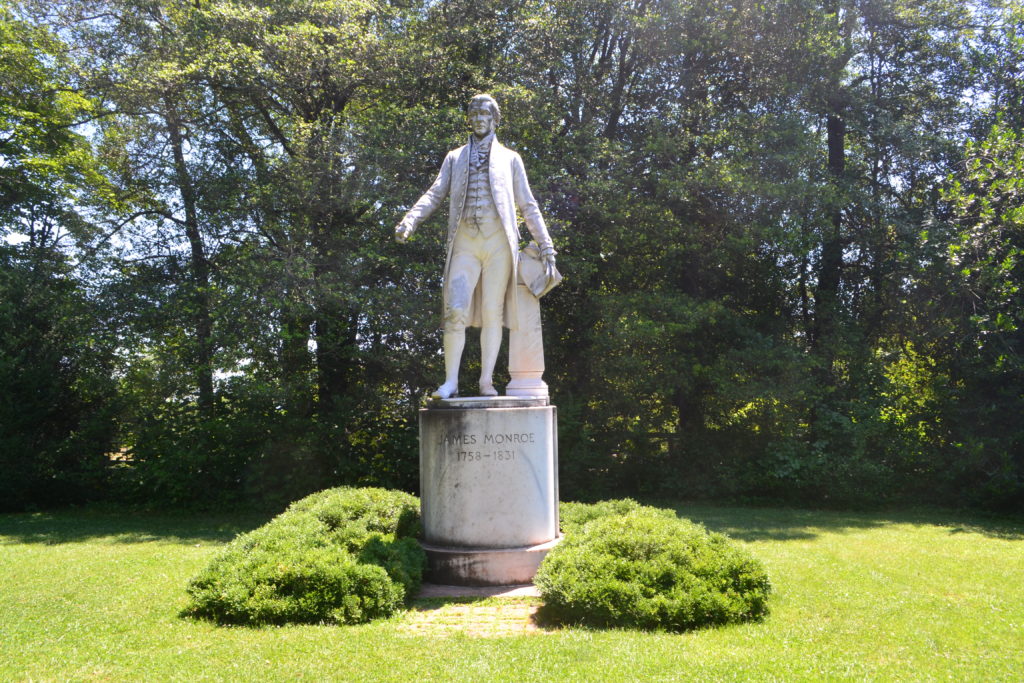 Although James Monroe's Highland Estate was (deliberately) close to Monticello, it attracts far fewer visitors. Certainly it is a smaller estate, but it also limited since the original house burned down at one point. The up side for visitors to the area is that even at the peak of summer travel when other spots are quite busy, you can still stroll in and enjoy the relaxing and quite informative tour of the grounds. A lot is still being discovered on the property, so even if you've visited before, it's worth another look on your next Charlottesville trip.
TIP! Highland is so close to Monticello that it is quite easy to visit both together in a single morning or afternoon.
Explore Nature
https://www.instagram.com/p/BX0rKqIlNOk/
There are a ton of nearby green spaces to explore, most famously Shenandoah National Park and its scenic Skyline Drive. There are also a lot of nearby hikes that you can research through the national park website. There are also trails on the Monticello Estate, see more in the above TIP!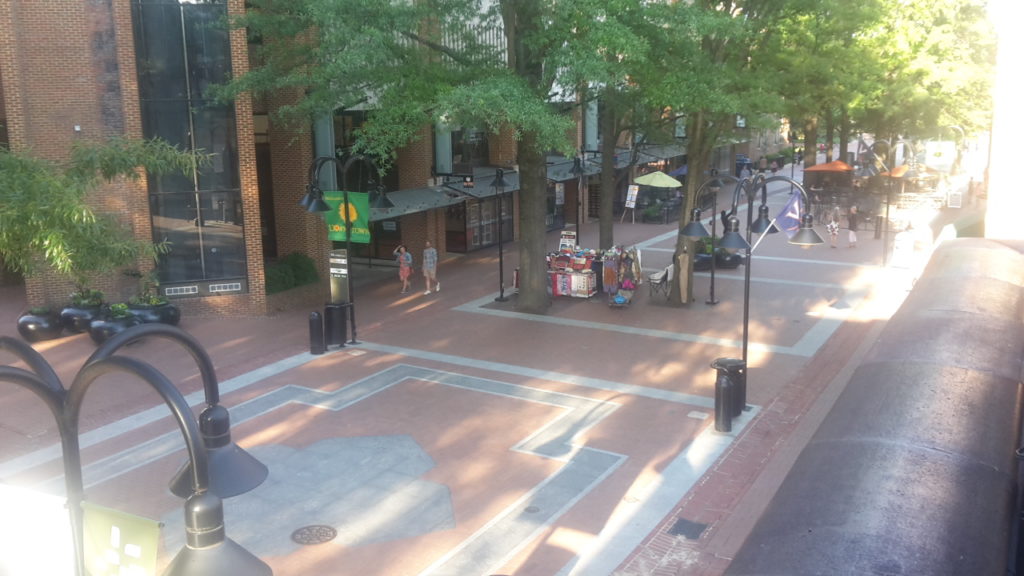 This pedestrian area is the social center of Charlottesville and has a great variety of shops, galleries, and restaurants to enjoy over the course of an afternoon or evening (see 'Best Bites & Sips' below). Envisioned as an 'urban park' there are a ton of outdoor events scheduled here, especially in summer. Plus, there is an ongoing schedule of concerts and festivals at the adjacent Sprint Pavilion.
University of Virginia (UVA) Campus
Even if you're not a prospective student or the family of one, you might want to explore the campus of the University of Virginia. It was founded by Thomas Jefferson in the early 1800s and is the only college campus in America that is also a UNESCO World Heritage site. Explore the campus on your own, or join UVA University Guide Service for one of the historical tours that take place most days at 10am, 11am, and 2pm. There are also tours about the 'History of Women' and 'History of African Americans' at the University by request.
Alcohol Alley
Nearby Route 151 is not the only place to find great wineries, breweries, and cideries in the Charlottesville area, but it sure has a lot of them – hence how it got nicknamed by locals. Certainly even if you do no research and have no plan for tasting the local libations, you can explore along this road and follow the excellent signage to pop into a few random spots. Silverback Distillery below was an impulse stop along this stretch of road, and there is lots more to explore.
https://www.instagram.com/p/BVQmk07grgO/
Honestly, the wineries (and the delicious food – see below) are the main reason I keep recommending Charlottesville as a great weekend getaway. You visit one or two of the 30+ local wineries over the course of the weekend or can set an ambitious schedule – like I *might* have done – hitting up 4-5 wineries in a day. It's definitely possible to do that without feeling rushed, but of course it all depends on how early you start 😉
TIP! Most local wineries are open from 10 or 11am until 5 or 6pm.
My top 2 picks are DelFosse Vineyards & Winery and King Family Vineyards, but for more on the best local wineries – including which ones have the best lunch options and picnic grounds – head to my post all about Charlottesville Wineries.
READ MORE: Best Wineries in Charlottesville, Virginia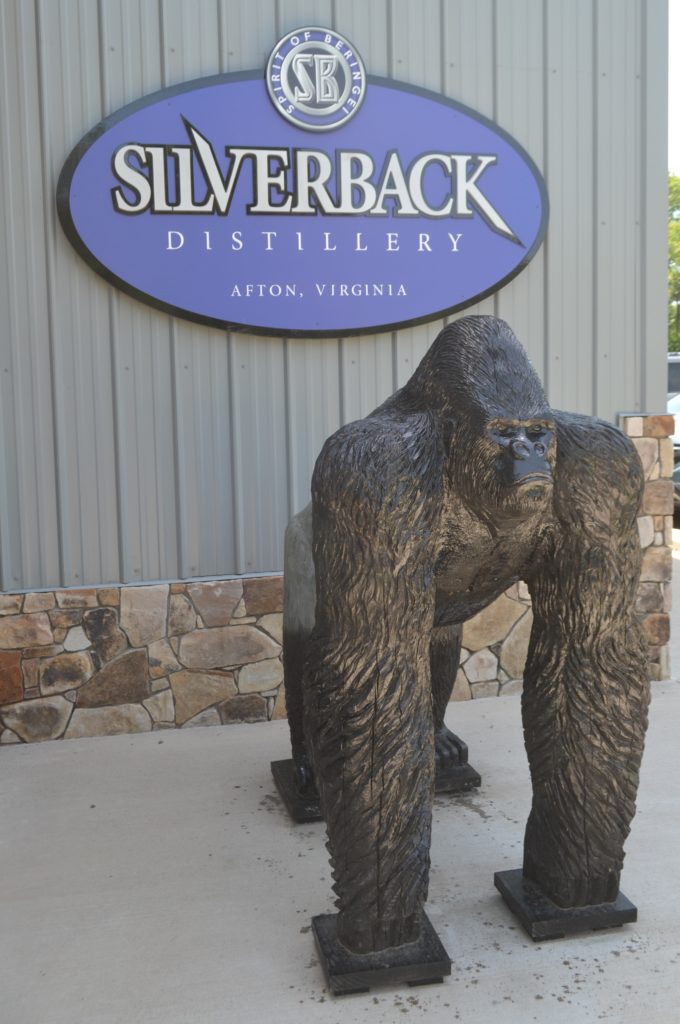 This was an impulse stop on a day of hitting up multiple wineries and a great find. Although the Distillery is only a few years old, it offers rye and honey rye, plus boasts several award winning alcohols including a very uniquely aromatic gin that I just loved. They also craft some pretty creative cocktails on the weekend, and I might have been just a little mesmerized by them setting a chunk of bark on fire to infuse their smoky Old Fashioned.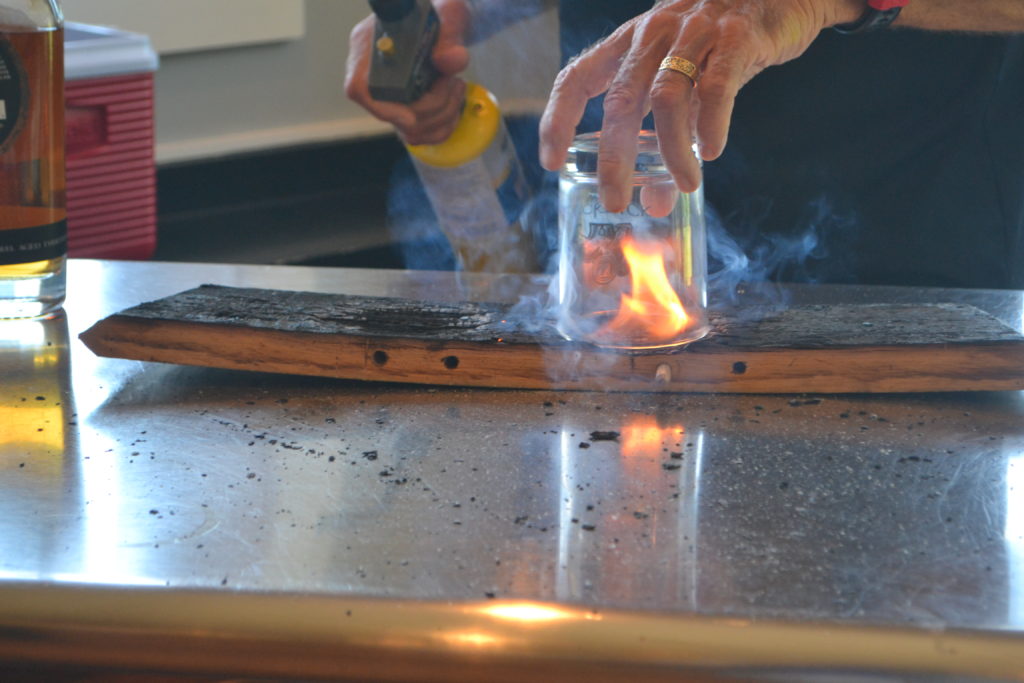 Best Bites & Sips
I have not had a bad meal in Charlottesville. There is a definite foodie culture in this university town and many outstanding options to choose from, from low-key dishes done well to high-end experimental cuisine. I certainly have not sampled them all (yet!) but I have done quite a bit of research into the spots where I did land on my trips, and have only included the spots of my most outstanding meals here.
A lot of the best spots are clustered in the downtown pedestrian area that extends for many blocks, and I'd definitely recommend staying walking distance from this part of town. There are several coffee and breakfast places to hit up in the morning, and dozens of exceptional restaurants to explore each evening.
Breakfast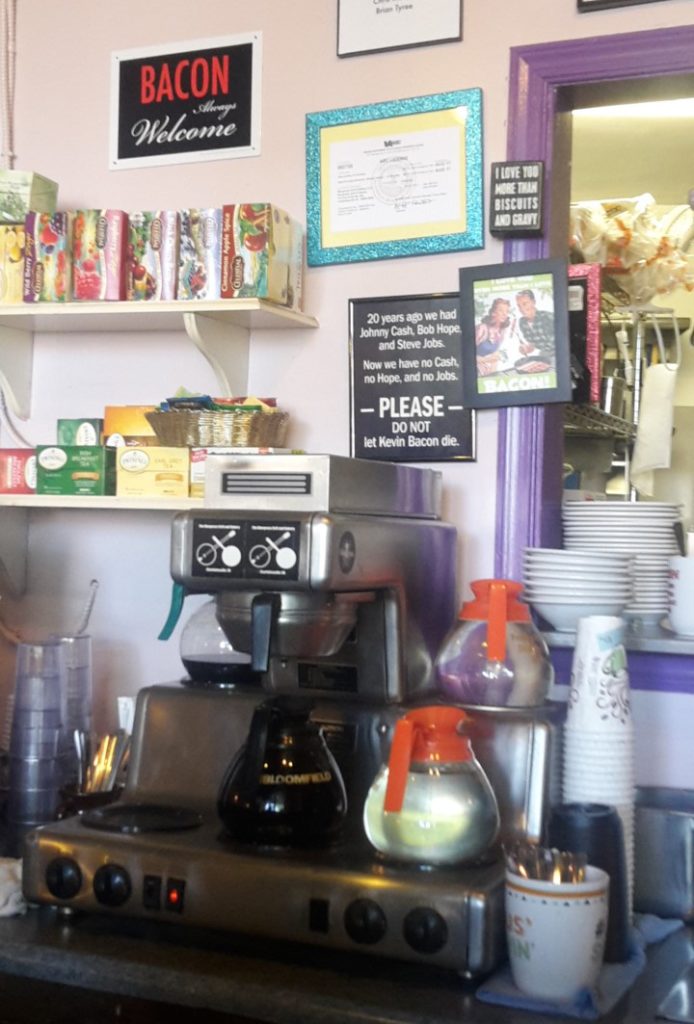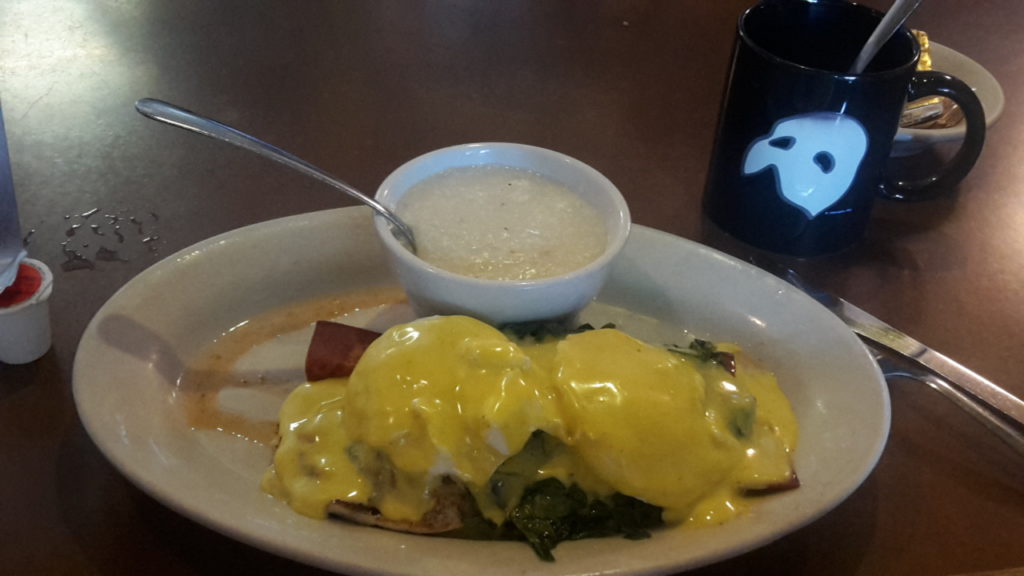 This place has a bit of something for everyone, kind of like a diner with more flavor combinations for each dish. And they might be just a wee bit obsessed with bacon, based on all of the signs and puns scattered around. No reservations, so be prepared for a wait, especially if you're in a larger party.
TIP! It's usually easier to snag a seat at one of the bar stools, which lets you leapfrog the list if you see a spot open up. I was seated in about 2 minutes on a crowded Sunday this way, and got the added entertainment of being able to see into the kitchen.
TIP! There are lots of vegetarian and vegan options here, in all sorts of delectable combinations.
First off, let me say that I am a native New Yorker. Saturday memories of my childhood are filled with the aroma of steaming bagels piled high in a paper bag that my dad would go out and get fresh early in the morning. Any time I've lived outside of the New York City metro area, I usually transport bagels by the dozen to freeze and defrost one at a time for eating, because I've found that frozen and reheated NY bagels are still usually better than what I can find locally.
Bodo's serves up a very respectable and delicious bagel, and it's definitely worth seeking out on your visit, especially if you don't have access to great bagels back at home. You'll find each location packed with locals when you go!
Dinner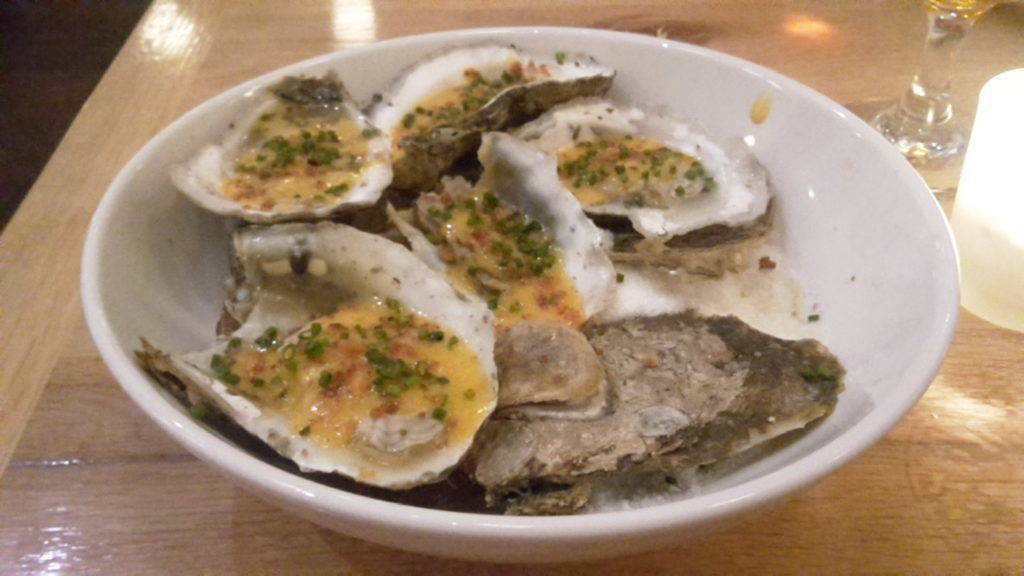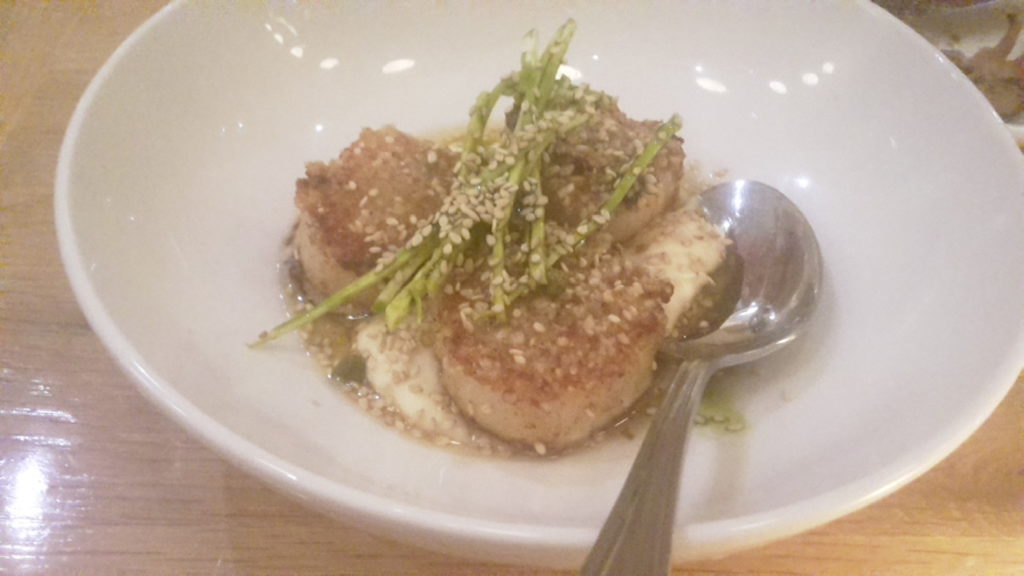 It's French cuisine with a twist, and easily accessible right on the downtown pedestrian mall. While I wish that the steak frites had been more traditional, their daily specials that you see were out of this world and there was a comprehensive wine and beer (and cocktail) list to accompany all these delicious bites. An outstanding spot – the only thing missing is to have some bread at the table to sop up all their amazing sauces!
TIP! The Brasserie is the only place in this section of the list that also serves lunch, if you're looking for an upscale midday meal.
This restaurant, named after the old Chesapeake & Ohio (C&O) train station across the street, may also be a local classic from many years ago, but you'll get a delightfully modern and local take on food when you dine here. It is a bit upscale, although if you are visiting from a major US city, you may just see the prices as what you'd find at a neighborhood spot back home. The food is so delicious and beautifully presented in a great atmosphere with excellent service, that you'll blissfully enjoy your time dining here. Added bonus? It's right off the downtown pedestrian mall.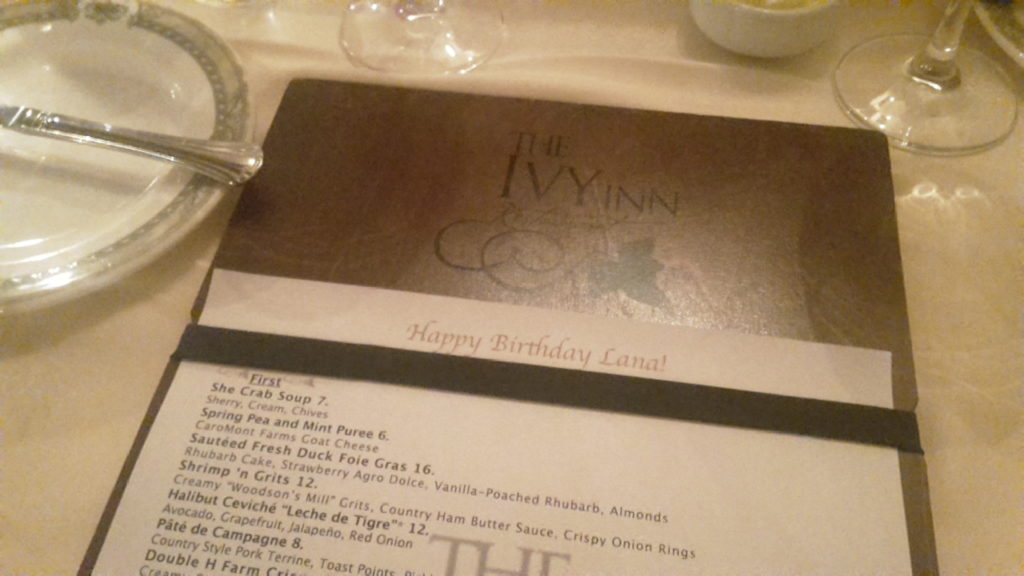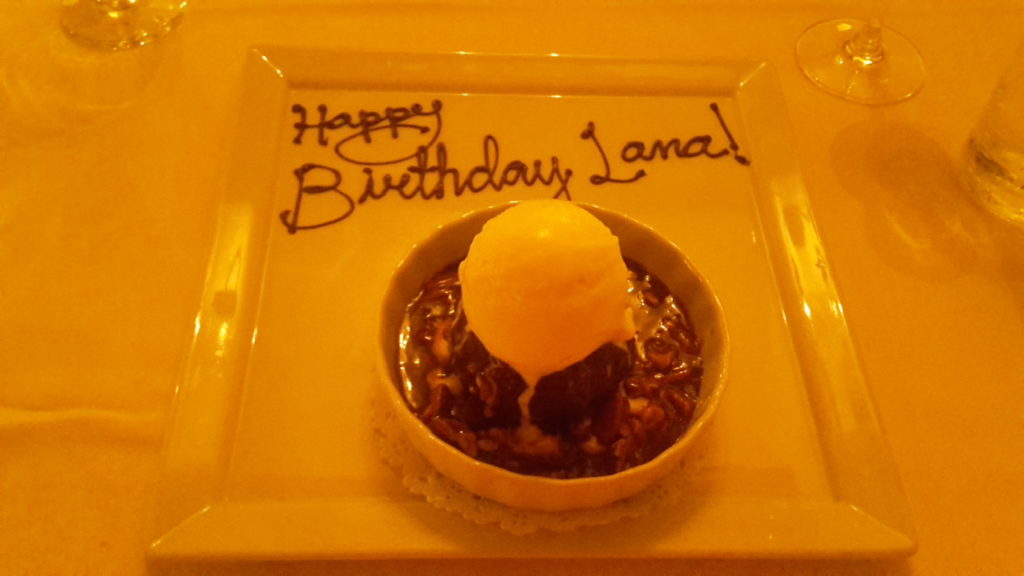 First of all, this is the one spot that is a bit far from the central pedestrian area I keep talking about, close to the UVA campus. But trust me, it's worth the trek. The décor is a bit old school, but the innovative takes on dishes and flavor combinations are divine and every bite here was one to savor with just the right balance of textures as well. Plus, everything was beautifully presented, and they added some extra special touches for my birthday as you can see in the photos.
Zocalo is a Latin-inspired restaurant on the downtown pedestrian mall that was relatively new to the scene when I first visited a decade ago, and it is still just as good as it ever was. Their flavors are bold, execution flawless, and it is just really delicious food. Now a Charlottesville mainstay, it is a great spot for exploring all that the local food scene has to offer.
To Drink
Commonwealth Restaurant and Skybar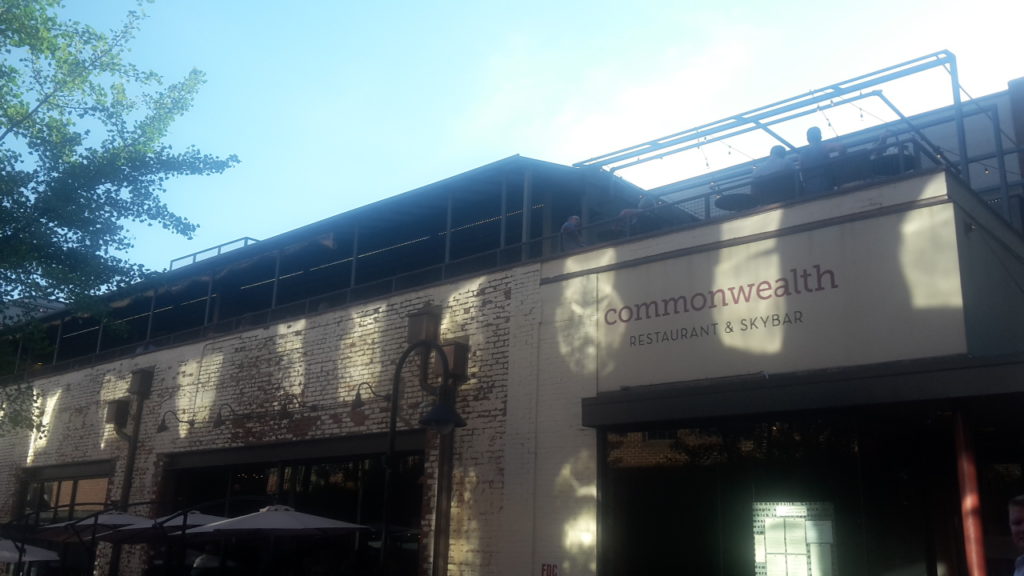 I can't speak to their food although as you can tell from the name it is also a proper restaurant. I can vouch for their great beer selection and solid cocktails, though. My favorite part was sitting outside at the Skybar doing some people-watching, since it overlooks the central pedestrian area below.
TIP! Seating in this upstairs section is first-come, first-served.
Some Final Thoughts
Admittedly, my first forays into Charlottesville were to watch college lacrosse games. The University of Virginia (UVA) usually has a solid team, and sometimes I even did day trips from Washington, DC to see them play my alma mater.
The reason I've returned to Charlottesville time and again is not just the variety of things to do and great places to eat, but that there is such a high quality and friendliness everywhere you go.
This really is a superlative spot to spend a few days, and after recent events, Charlottesville is definitely in need of some tourist love. Get to it!
Have you been to Charlottesville? Are there any places that didn't make my list but should have? Share away in the 'Comments' – I'll definitely be back!
Enjoyed this post? 'Pin it' to share on Pinterest & save for later!