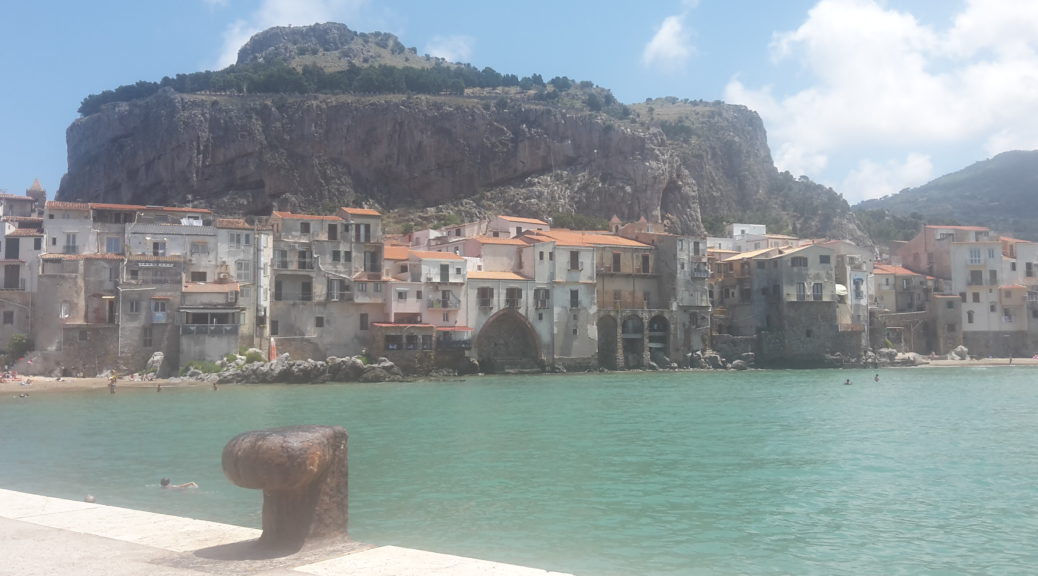 Cefalù: Perfect Day Trip from Palermo, Sicily
Cefalù: Perfect Day Trip from Palermo, Sicily
Palermo, Sicily makes for a great weekend trip, and there are also great spots around the city that you can easily fit into your trip (like Cefalù) especially if you make your visit a long weekend. I'm so glad that my friend Isabel and I planned for an extra day, which let us enjoy one of my favorite formats for 3-day weekend trips – a city day on each end with the middle day to spend outdoors or doing something active.
Visiting Cefalù involved an active morning followed by a relaxing afternoon swimming and lounging on the beach – and we were still able to be back to Palermo easily in time for dinner. And the hiking, the beach, and the sights in town and in the hills above Cefalù were all quite memorable.
Here's what we loved doing on this day trip from Palermo:
Things to Do
Around Town
Cefalù Cathedral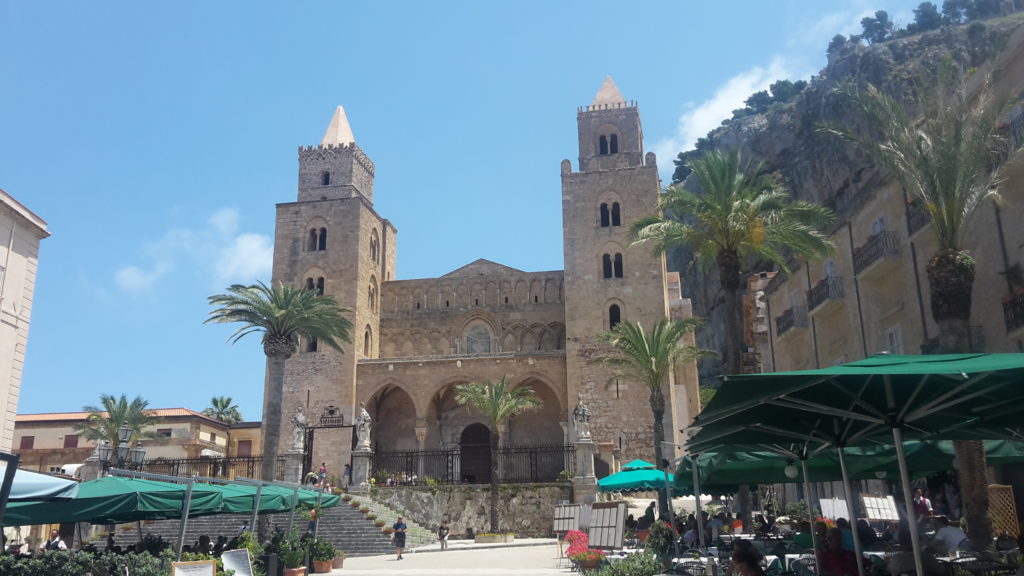 The building itself is distinctive, and it looks like a cross between a fortress and a church, with some very unusual architecture. Once you go inside, the interior is like a traditional church, with some beautiful artwork. A visit doesn't take long, so it's worth stopping in even if you only have a few minutes.
Beach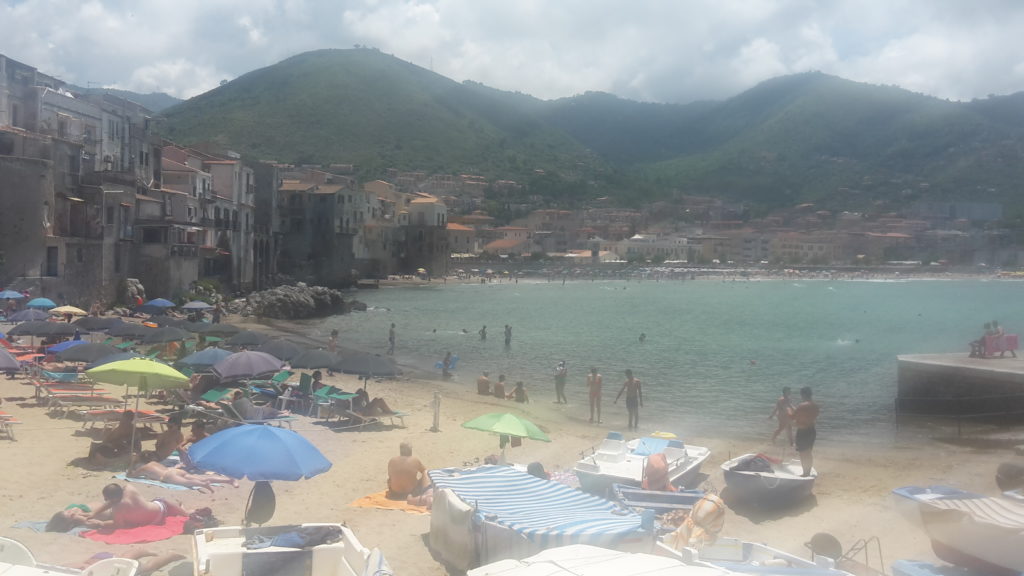 After hiking up and down a mountain on a hot day, there's nothing I like to do more than head to the beach and take a dip. Cefalù's beach is easily accessible from the center, and not far from where the hike lets you off in town. And since Sicily is further south than other parts of Italy, it was pleasant swimming weather and a refreshing water temperature already in mid-late June when I visited.
TIP! There is a fair bit of beachfront, so walk a bit if needed to find a good spot. There are also many areas with lounge chairs that you can rent, so find one with spots available.
TIP! If you're lucky like we were, people will be walking up and down the beach offering massages at discount prices. Especially if you've been hiking, it's a great way to relax tired muscles.
Shopping
Cefalù is enough of a tourist destination in summer that there are many shops lining its medieval cobblestone streets. All sorts of Sicilian specialties are available, from the traditional blue and yellow tiles to culinary specialties like pistachio pesto and local wine. It's a great spot to pick up some souvenirs.
Off the Beaten Path
Hike to La Rocca & Temple of Diana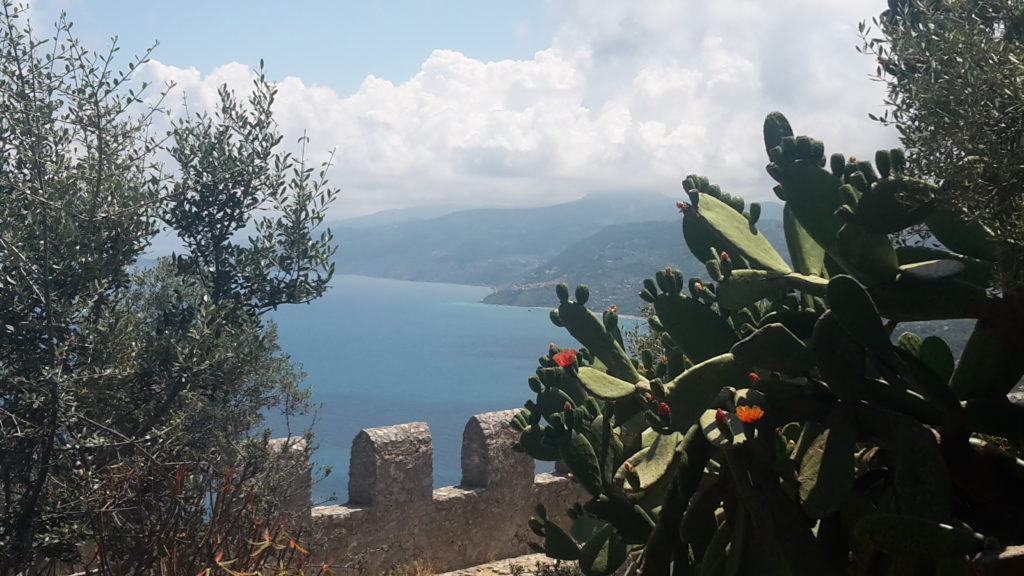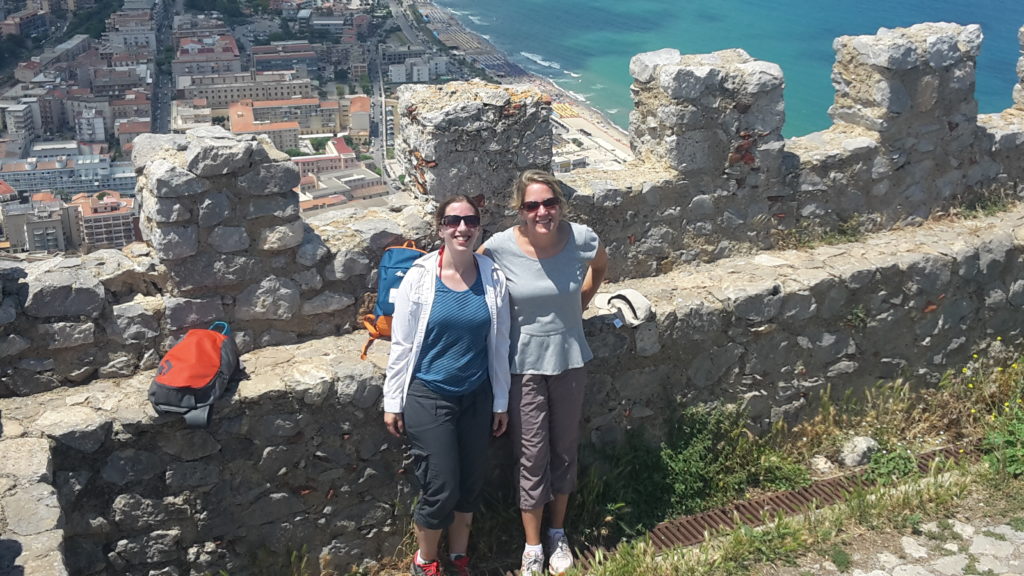 Besides the beach, this hike above town was the main reason we visited. It is steep enough to have beautiful views at the top, but overall it was not too strenuous, taking around a half hour to reach the top. Once you ascend, there are spread out ruins and sweeping views of the coast to appreciate as you linger as long as you like.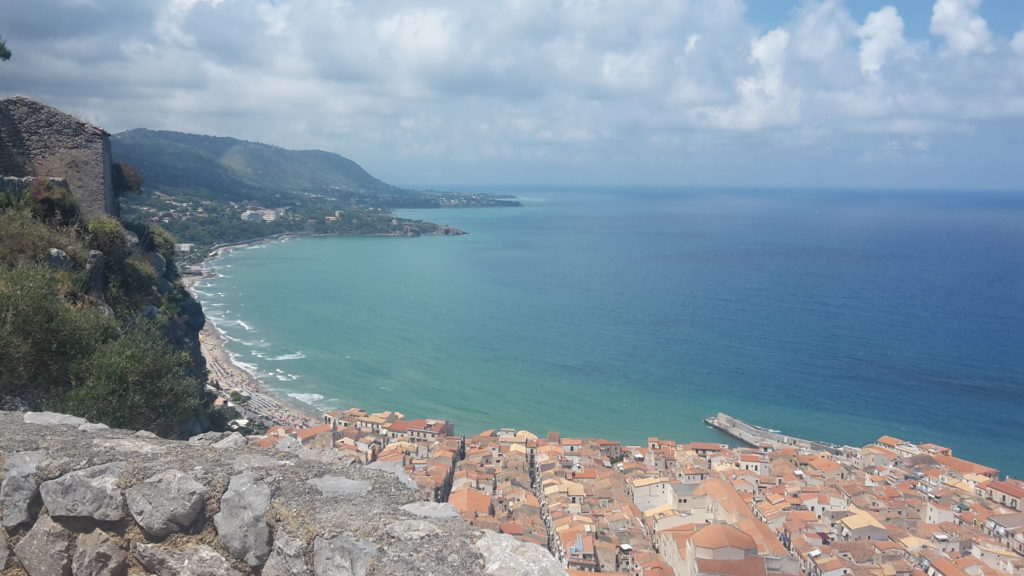 Where to Eat – Best Bites
Non Solo Pane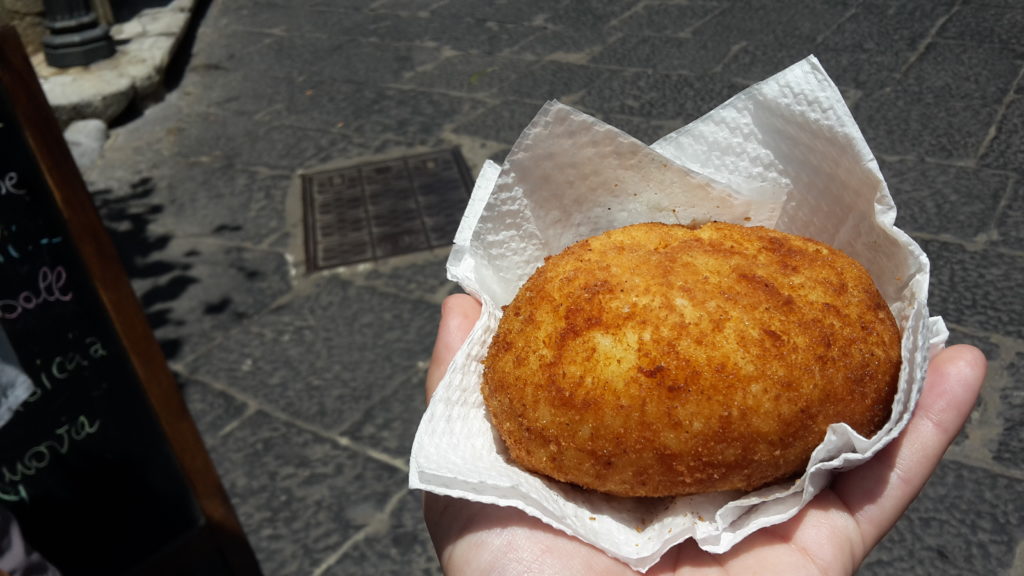 This is a great spot to pick up bites to go before (or after) your hike, as it has a lot of portable food and is located near the bottom of the stairs that take you to and from the first section of hiking. I grabbed some of Sicily's most portable food – arrancini – stuffed rice balls with different fillings, which are then coated in bread crumbs and fried. There is a reason this dish is a local one!
Ristorante Helios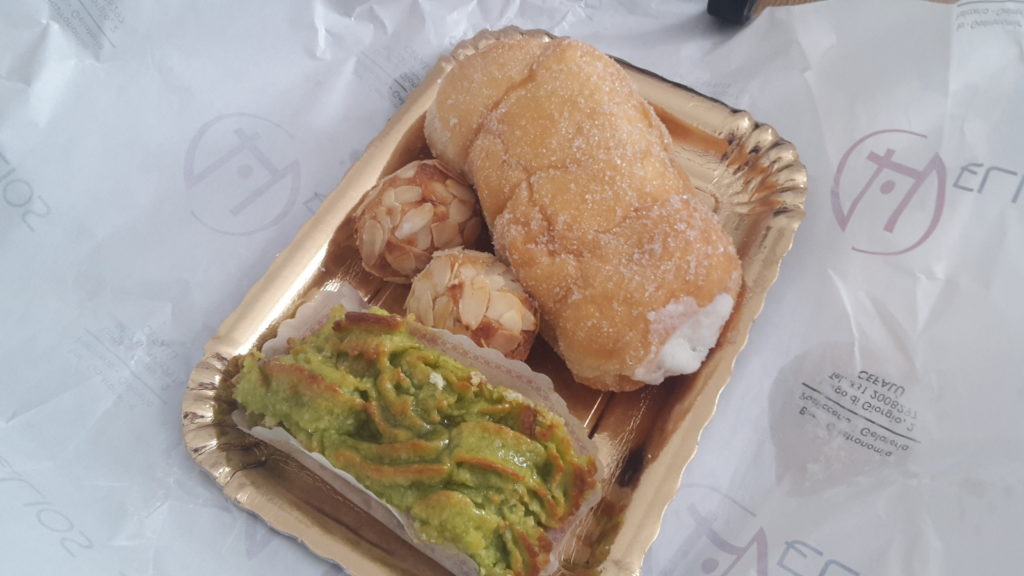 There are savory food options as well, but I can only vouch for the pastries, which were a delicious snack. And let's be real, the rest was breakfast the next morning. Get at least one item with pistachios, which are grown locally in Sicily. You can taste the freshness and flavor of the nut so well.
Obviously with the morning hike and food on-the-go I didn't end up having any sit-down meals, but there are quite a lot of highly-rated restaurants around town, especially for seafood.
TIP! If you're looking for an Italian seal of approval, I find Google reviews to be more accurate for places in Italy since locals are more likely to review a restaurant there than on one of the other review websites.
(More) Practical Tips for Visiting
Come by train
Trains run very frequently from Palermo and along the coast in between, and it only takes a little less than an hour to arrive. Unless you're already renting a car for a road trip around Sicily, the train is the most convenient way to get to Cefalù, and the ride from Palermo is quite scenic.
TIP! Check the schedule ahead of time for your return trip to Palermo, so you have a sense of what your options are.
TIP! It's not unusual for trains to run late in Italy, so leave a bit of extra time if there's a specific time you need to be back in Palermo.
Avoid August (if you can)
August is peak travel time across Europe, and you'll have a far more crowded experience if you visit then. I had a great visit to Palermo and Cefalù in late June – it was warm enough to swim and shops and restaurants were open, but it wasn't super busy with tourists yet.
Are there any sights around Cefalù that I missed? What other trips from Palermo or around Sicily would you recommend?
Like this post? 'Pin It' for later on Pinterest!