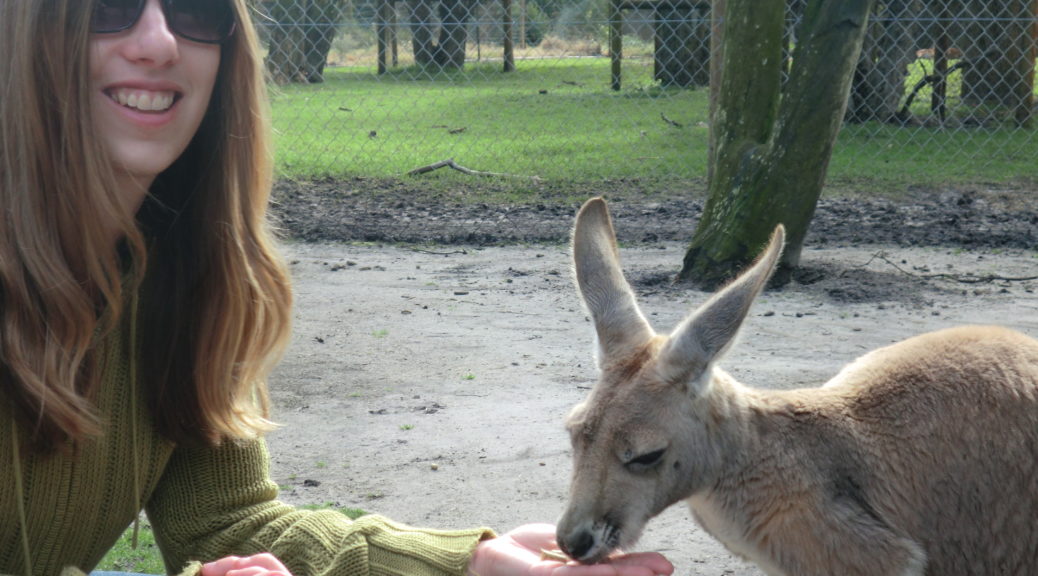 10 Things to Know About Kangaroos Before You Visit Australia
10 Things to Know About Kangaroos Before You Visit Australia
I'm an educated person. I took biology in both high school and college, lots of it. So how is it that when I moved to Australia 5 years ago, I was so woefully ignorant about that beloved creature and national symbol, the kangaroo?
If you're planning to visit Australia – or even if you just like kangaroos or enjoy some fun trivia – there are all sorts of things you'll want to know about kangaroos (and probably have never heard before). So let's temper expectations here before you visit as I tell it like it really is.
Read on for some of the craziest things I learned about kangaroos during my time living there…
Baby kangaroos (joeys) don't just sit in the pouch looking cute
I'll admit it, a decent amount of my knowledge pre-conceived notions about kangaroos might have come from watching Winnie-the-Pooh as a child. It all looked so simple. Little Roo would sit in Kanga's pouch and hang out as she hopped around (don't worry people, I knew real kangaroos didn't wear t-shirts like in the cartoon).
The reality of carting around a baby kangaroo? Sitting upright is kind of a human thing, and kangaroos just do their own thing. Often all 4 of the joey's limbs and its tail are coming straight out of the pouch, with no head or body in sight. They just scrunch themselves right in there and get comfortable!
There are albino kangaroos!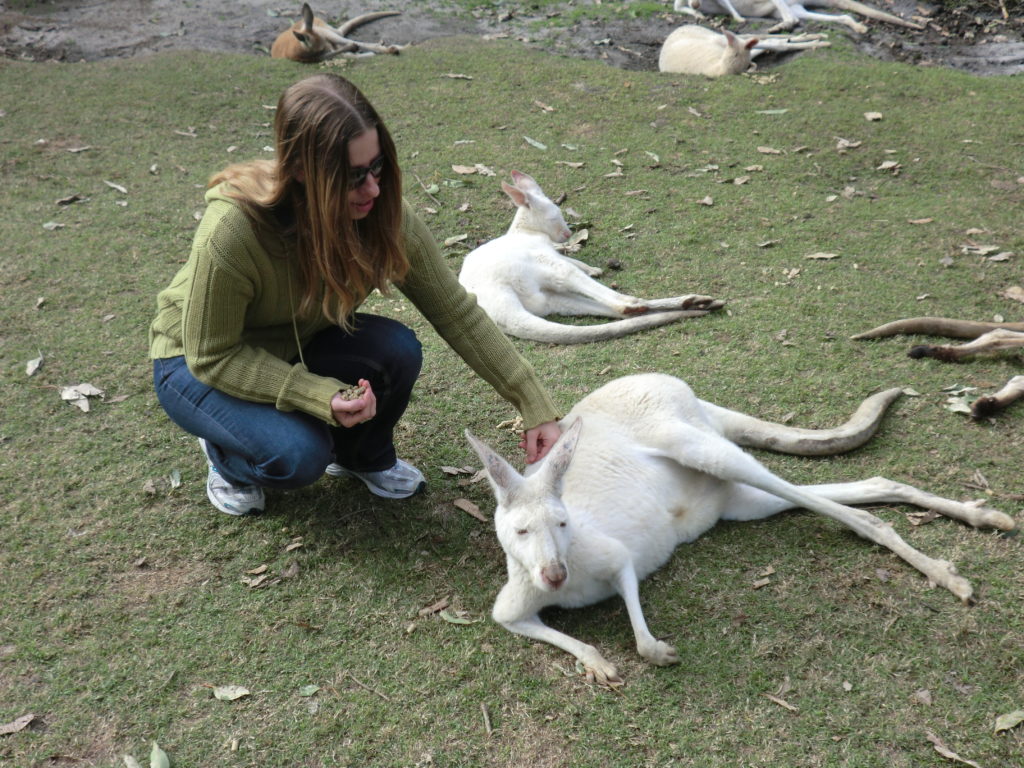 I guess it makes sense that like other animals, you could have a kangaroo lacking pigment. But honestly, the thought didn't even cross my mind once until I saw one in person at a wildlife park outside of Perth, Australia, where I was living at the time. They're pretty cute-looking =)
A kangaroo's tail is like another foot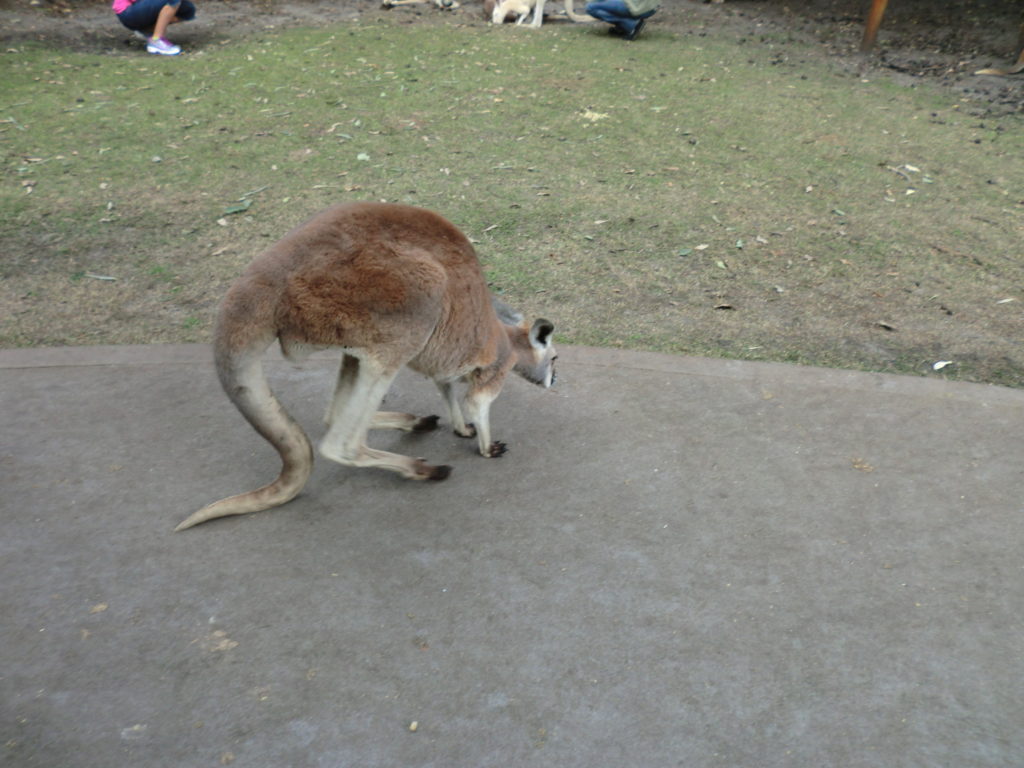 Watch out folks, a kangaroo's tail is a lode-bearing appendage. As of just a few years ago, scientists are calling it a fifth leg and saying that it makes hopping more efficient. Not only can a kangaroo's tail be used as leverage, but they can also balance on it to kick with both legs at once!
Kangaroos have an alternating walk
This might have been the most interesting thing that I was really fascinated by and couldn't stop watching, and seemed typical of some other marsupials as well. I don't know how else to describe it, but there is this little hop kangaroos do while balanced on their tail, moving both legs forward together, and alternating that with advancing the tail on the ground.  Yes, kangaroos hop too, but you're just as likely to see one advancing slowly using this method.
Kangaroos can be vicious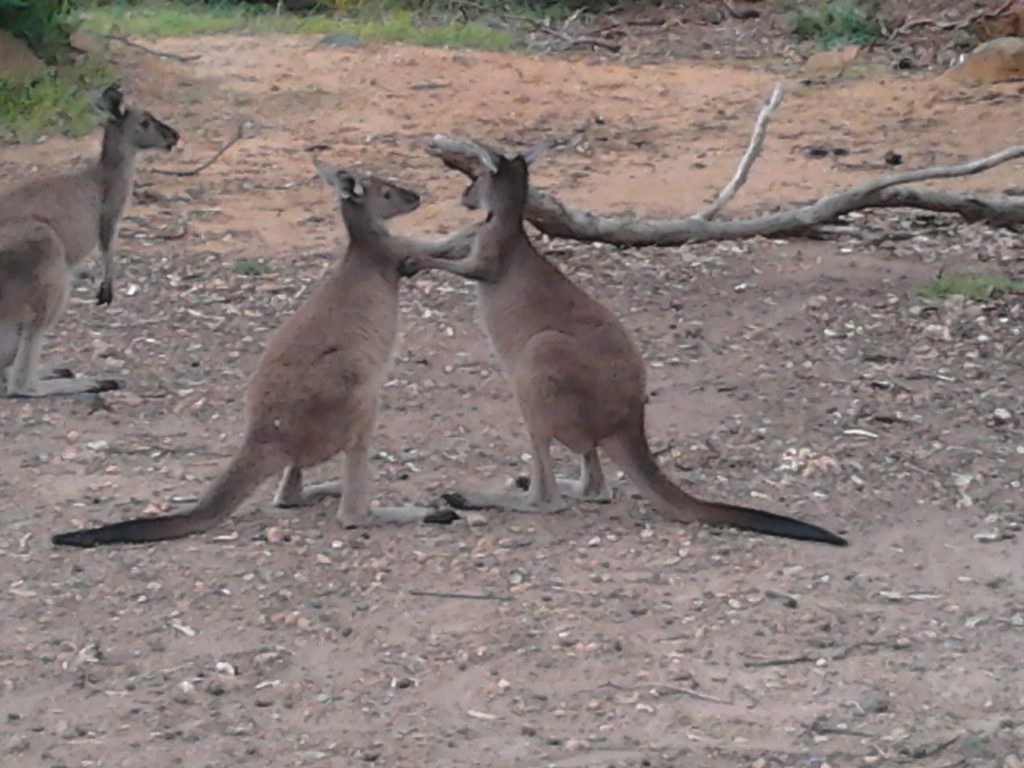 You do not want to piss off a kangaroo. When kangaroos get angry or male kangaroos are vying for mating privileges with the females, they will essentially box, both punching and kicking at each other for superiority.
Kangaroos live in the wild, even in big cities
These are not just another Outback creature. In addition to finding plenty of kangaroos when you're visiting at zoos and wildlife parks, there are also kangaroos that just live and hang out in green spaces across Australia's cities. In Perth where I lived, you could see the kangaroos in their natural habitat just a short stroll from the city center.
Kangaroos are a pest in the Outback
Many consider kangaroos a pest in the Outback, and some kangaroo populations are growing so quickly without natural predators of days gone by, that the population is subject to culling. It's not a practice you hear much about overseas, but each year over 1,000,000 kangaroos are legally killed in an effort to control the population and protect the native environment. It is disputed whether efforts help, and in many cases a mother is killed, leaving a joey alive in the pouch, which many Australians will try to foster back to health if they find it in time.
Head out at dawn or dusk to spot them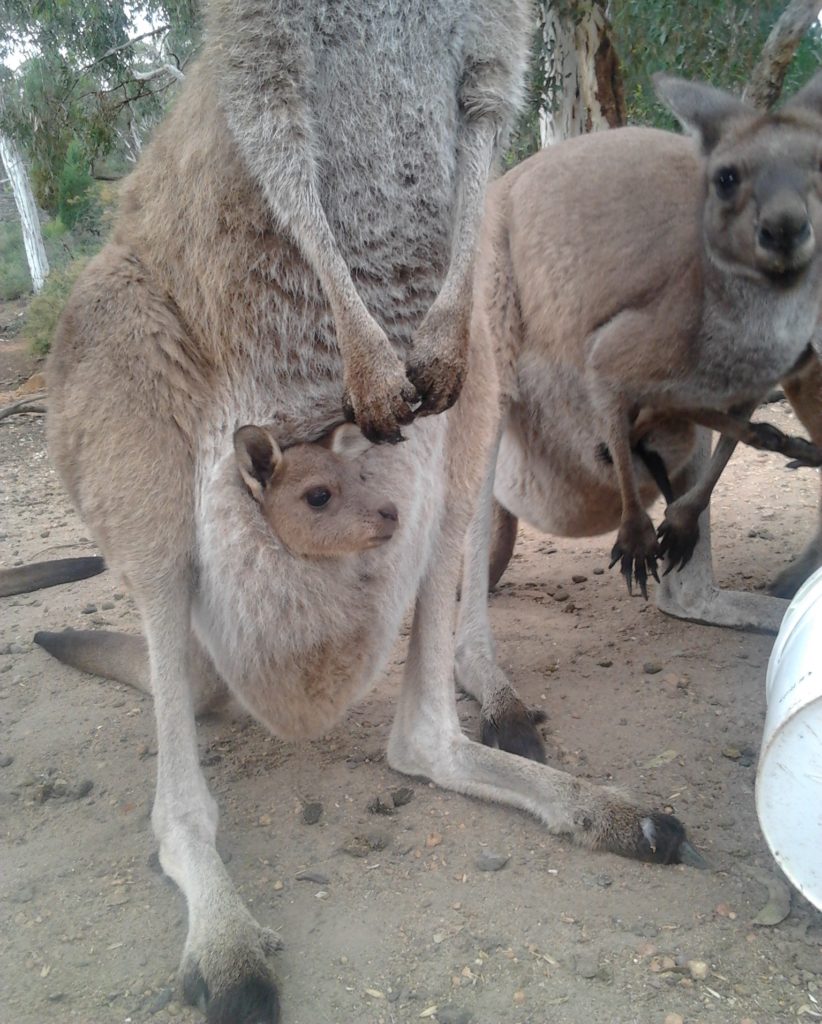 I don't know what it is about Australian critters, but like the sharks that roam Australia's waters, kangaroos are also partial to hanging out at dawn and dusk. Anywhere you visit, find out where the local kangaroo spots are, and plan a visit at the right time of day.
You'll see a bull bar on many Australian cars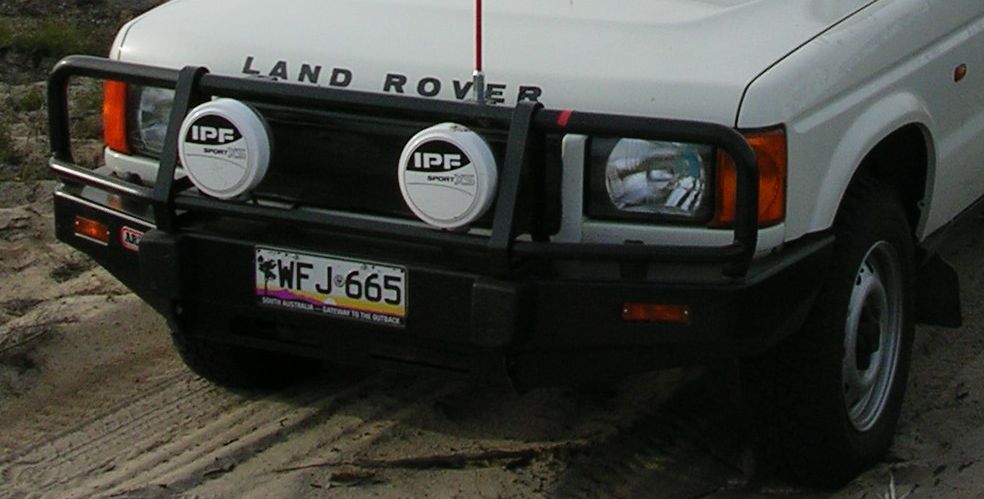 Also known locally in Australia as a 'roo bar,' this additional section of bumper on the car is meant to protect the front of the vehicle from collisions with kangaroos (and other animals). Thousands of kangaroos are hit by cars and killed each year, and it is such a prevalent danger that you'll see the front of many Australian cars equipped with a bull bar as a result.
Kangaroo meat . . . available at your local supermarket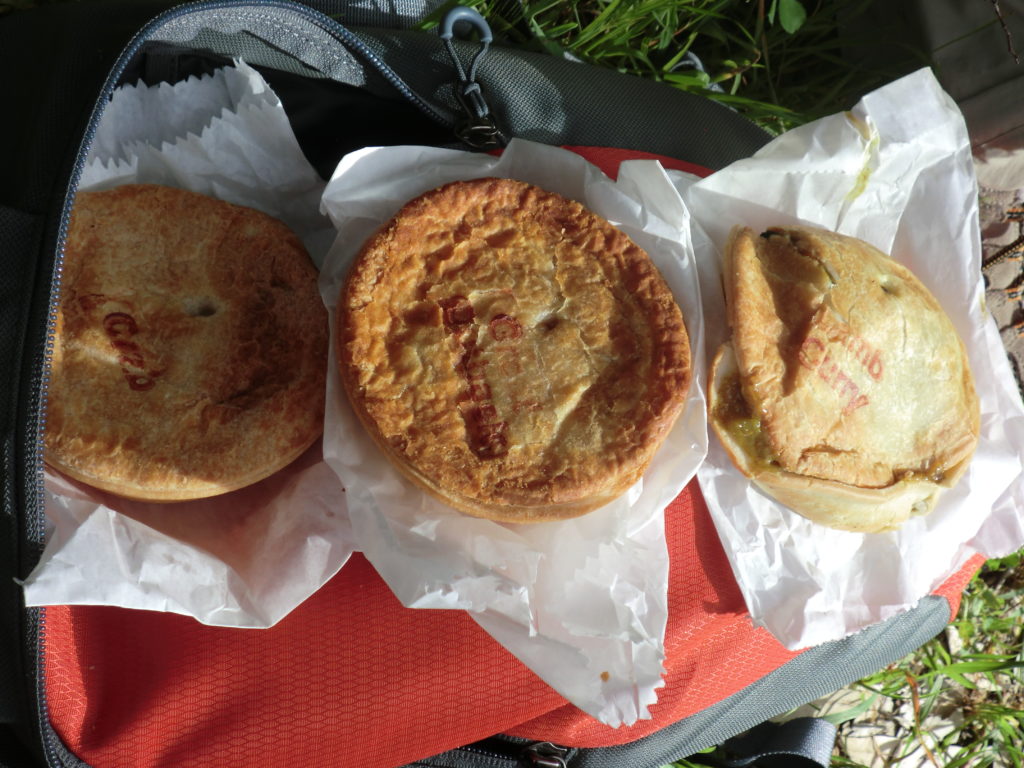 I learned this one on day one. I'm the kind of person who likes to cook, so the day I arrived in Australia, I stocked up on supplies at the local supermarket to cook dinner. The big surprise was when I entered the meat section, and alongside the more typical chicken and beef sections there was a section of kangaroo meat, too. Butchered into different steaks and cuts depending on its ultimate use.
I didn't eat kangaroo meat often – and didn't buy it that first night in country – but I definitely had it a bunch of times while living there. It is gamey, kind of like venison, and very lean. My favorite preparations were cooked like a steak on the barbie (barbecue) and as part of a curry, on its own or inside a meat pie. Kangaroo is also lately being touted as the most environmentally-friendly red meat to eat in Australia.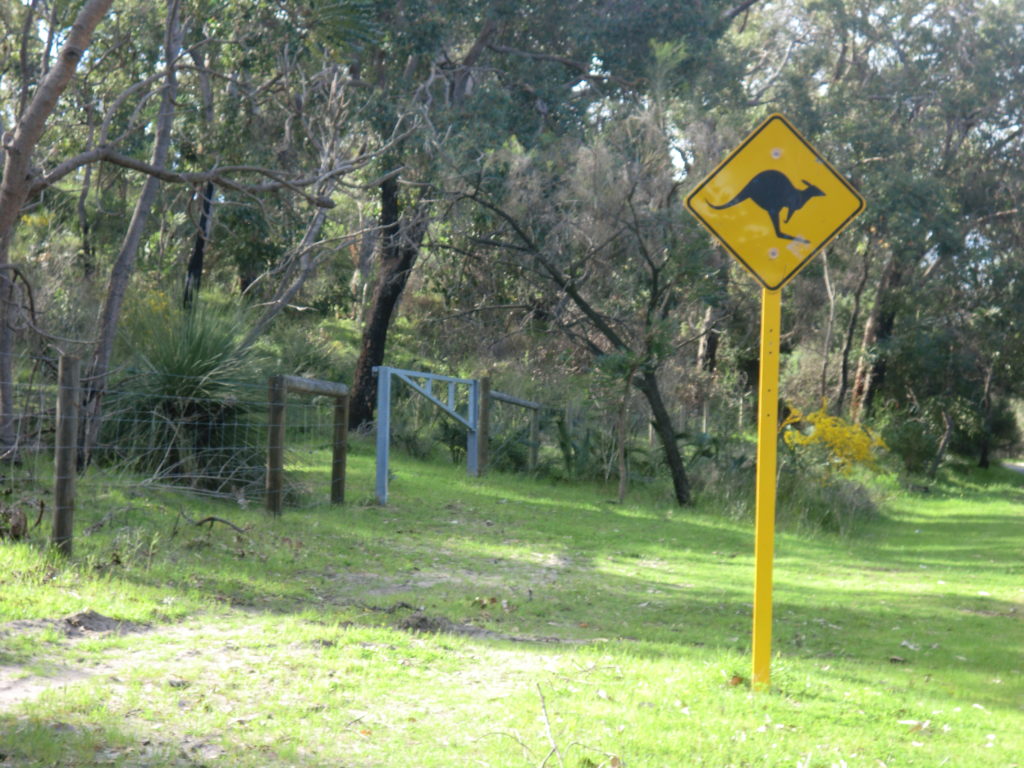 Most of the kangaroos I encountered were quite friendly and approachable, and I loved getting up close and personal and petting their soft fur. And I definitely also tried to embrace locally available food, by trying kangaroo meat as well. However adventurous you decide to be in your travels, kangaroos are definitely fascinating creatures!
Have you seen a kangaroo in Australia before? What do you love most about them? Anything else you'd add to my list of crazy facts?
Enjoyed this post? 'Pin it' to share on Pinterest & save for later!