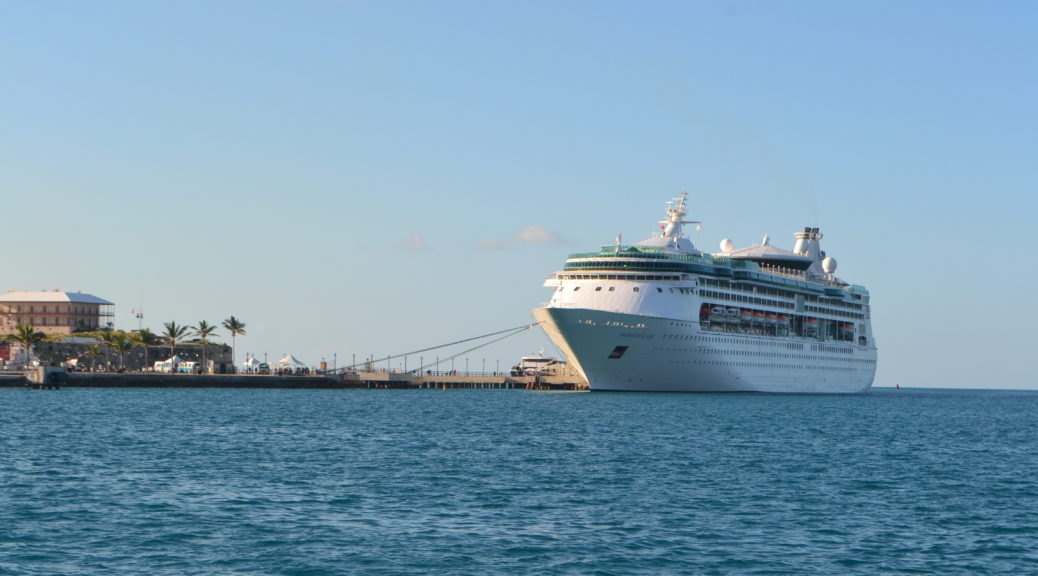 Top Tips for Taking a Cruise
Top Tips for Taking a Cruise
"Oh, this is obviously not your first cruise!"
This sentence was uttered at dinner the first night of my most recent cruise, and was spot on about the couple across the way. How did my tablemate know?
What you may not realize is that not all information about taking cruises is intuitive or readily available on your cruise line's website. So there are all sorts of tips and tricks that you only pick up with experience. And so you if you've gone on a cruise before, you can pick out the other experienced cruisers by how they take advantage of this insider knowledge.
My most recent cruise was for just over a week, but now I've spent a total of 50 nights of my life sleeping on a cruise ship – that's nearly two months!
It had been about a decade since my last cruise, so even though I wrote most of these tips the night before I left, I waited until after the cruise to publish them so they could be as thorough as possible. I only had a few new ones to add, though – most of these tips are tried and true over many years and sailings & will still apply when you go.
For ease of reading and planning, the tips are organized into sections:
Before You Go
On the Sailing Date
Aboard the Ship
In Port
At the End of the Cruise
Read on for all the details of how to make the most of your cruise, and happy sailing!
Before You Go
When to Book
There's probably not an exact magic time to book, although you can get great deals far in advance or last-minute. The best time to book in general though is whenever the cruise line is running a sale. If you have an idea of which cruise lines or itineraries you want to travel, be sure to join the cruise line's e-mail list to be the first to know when they are running specials.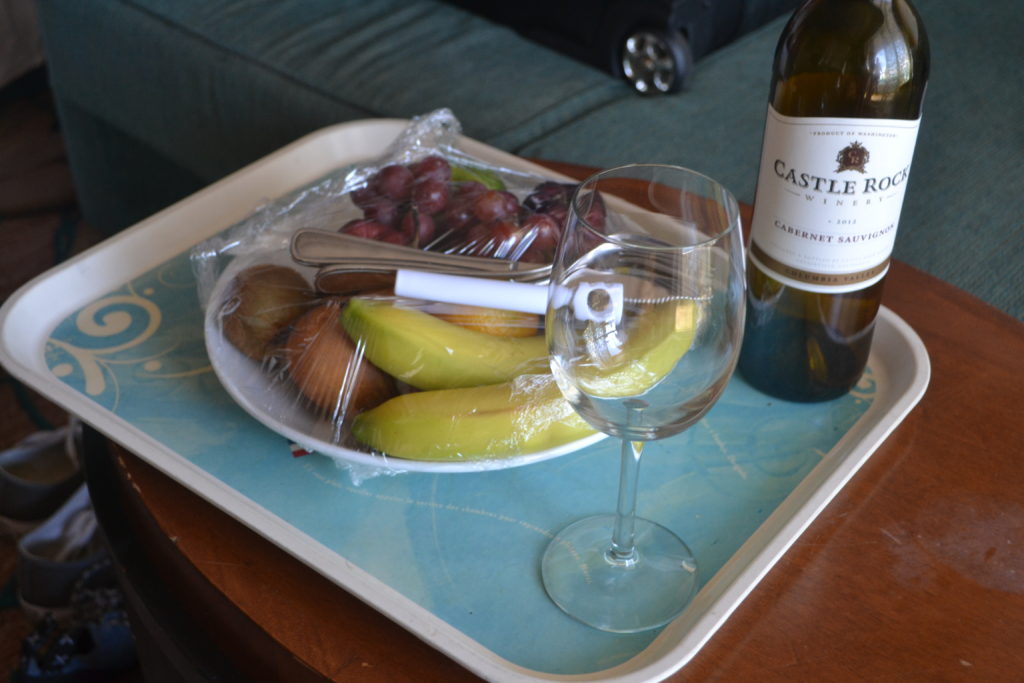 TIP! I called with a few questions and was intending to book later online, but the agent on the phone then offered a free bottle of wine & fruit and cheese plate if I booked before hanging up. Like in any sales situation, you might get more than expected if you don't commit at first.
What Room to Choose
No matter what you expect, it's highly unlikely that you'll spend much time in the room besides sleeping. So if you're on a tight budget, book an interior room and save the extra money for extras and excursions. Although if you can afford it and you're cruising for your honeymoon or want an extra-special experience, by all means go ahead and splurge!
Gratuity for Cruise Staff
Your lovely cruise staff probably works for meager pay with long hours on a moving ship. Back in the day tipping was at your discretion, while on my latest sailing it is compulsory and at a set rate per person, not per room. You had the option to pre-pay, otherwise expect this charge to be a hefty chunk of the charges you amass on board.
TIP! You will be tipping either way, so account for this in your travel budget. For my cruise it was $13.50 per person per day, and a bit more per person if you had a suite. It adds up fast!
Beverage & Internet Packages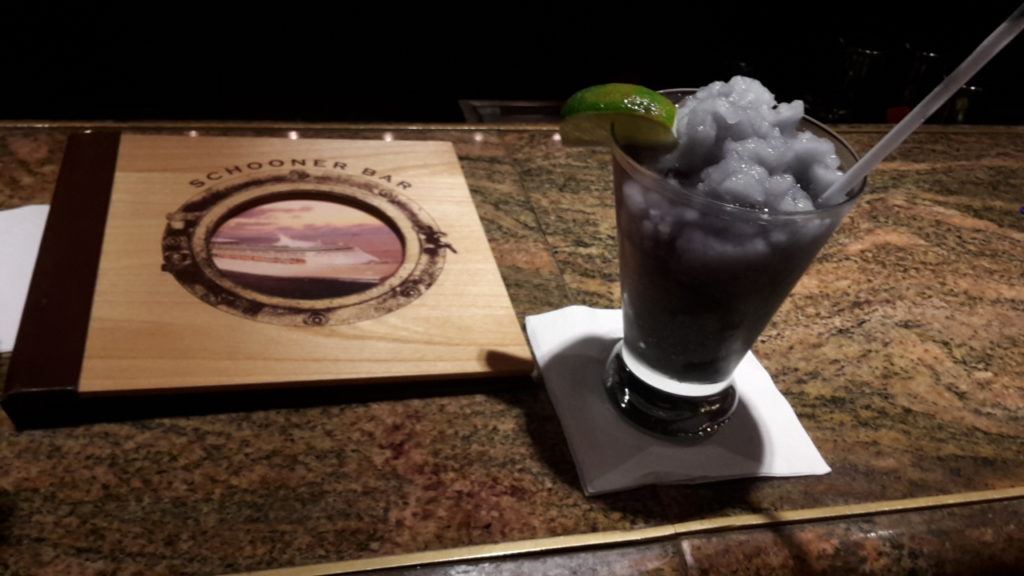 No, this is not your typical hotel room with WiFi included, so don't expect to be spending your time online unless you purchase internet access. And if you're enjoying cocktails on vacation, that can run anywhere from $10-16 a drink. Like with booking the cruise itself, wait for a SALE. It's worth paying attention to the pre-cruise messages, I was able to get my beverage package bundled with internet access on a single device at just two-thirds the normal price.
TIP! At least on my most recent ship, the way the internet worked was each person got an access code, but you could switch devices. I mostly used it on my cell phone, but twice switched it to my laptop to do a few things. Don't get sucked into buying a plan for multiple devices if you won't need to use more than one at a time.
TIP! I have cruise line status that entitled me to a 15% discount, but the discount during the sale time was still a better deal, especially with packages bundled together.
Dress code
Fortunately I've cruised before, so I knew to expect some nights with more formal dress in the Main Dining Room. But this really wasn't information that was readily available before my cruise without a bit of digging. Even for short cruises of 3 to 5 nights, there's usually 1 formal evening, and some ships have "smart casual" nights as well. Be prepared with at least one outfit for each, although be advised that "formal" dress can range from a button-down and slacks for men and a dress for woman to a tuxedo and formal ball gown.
TIP! Find out what others in your group will be wearing, and dress to match their level of formality so you all fit in with each other for picture-taking (and feeling comfortable).
Bringing Alcohol On Board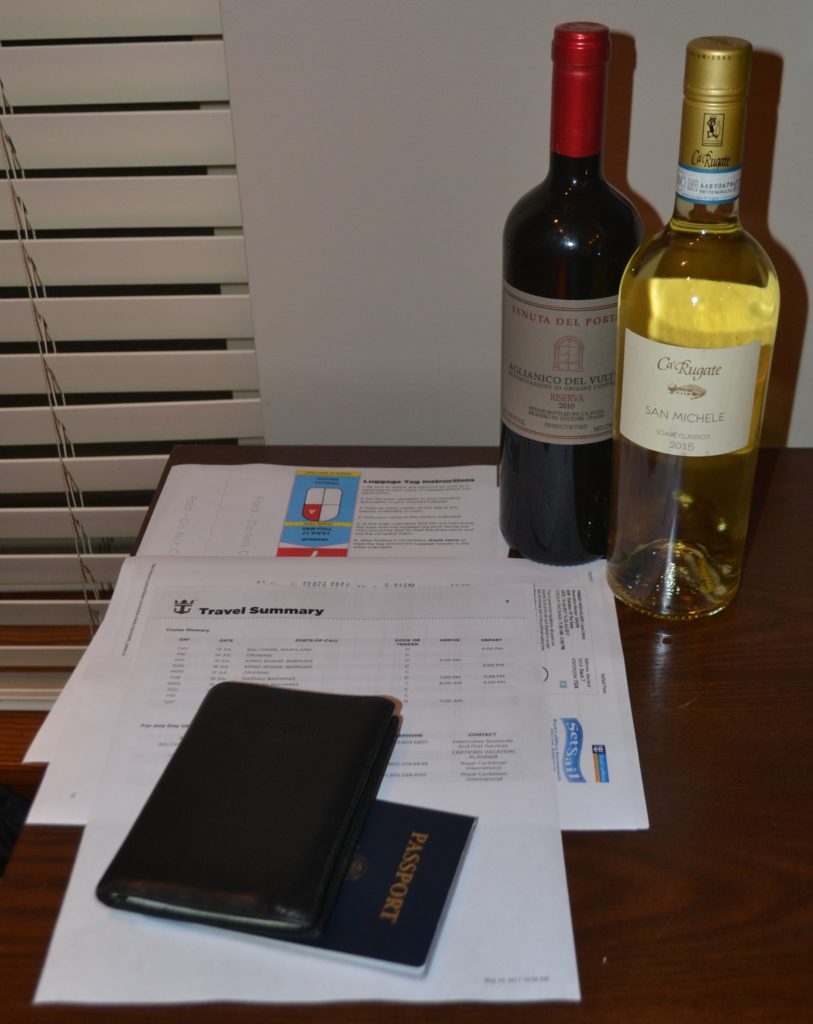 There is usually a limit to the amount of alcohol you can bring with you on board. For my last cruise, this was 2 bottles of wine per room. Be aware that you can request wine glasses and enjoy some in your room, however if you bring your own bottle to a restaurant on board there is typically a corkage fee that can be quite high.
TIP! If you're bringing your allotted bottles, plan for this with your packing and travel arrangements to the ship, especially if you're flying in.
Booking Excursions
Excursions are another item that will often be discounted if you book these in advance. And in all likelihood, at least some of the activity options will be offered as part of a pre-cruise sale. Certainly book early if there is something you really want to do, otherwise wait for the cruise line to offer a discount. And there are usually at least some availability after you board, although typically at full price.
Bring Lots of Reading Material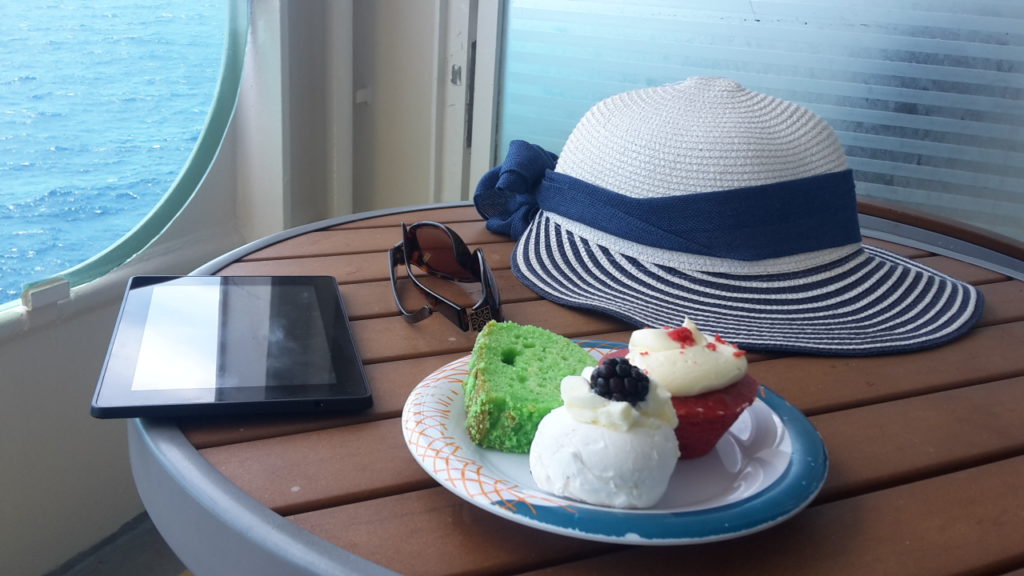 Yes, there is usually a full schedule of events on the ship, but you likely won't be interested in all of them. I always stock up on books to read before I sail since it's a bit hard to find new books in the middle of the ocean. Or if magazines or podcasts are your thing, bring more than you think you'll need, just in case.
READ MORE: Summer Reading List
Join the Rewards Program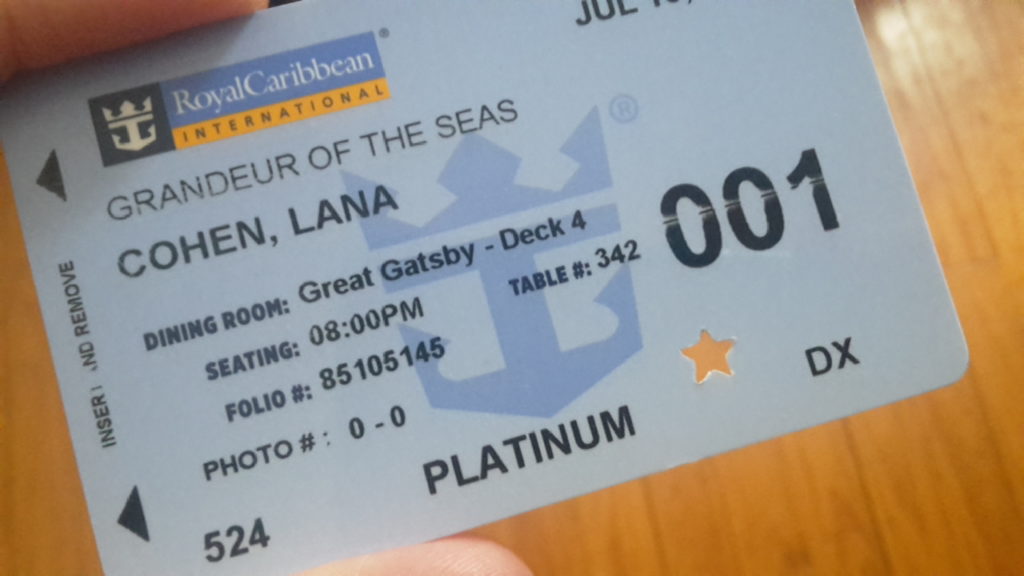 You never know when points or status will come in handy. I've cruised enough to have status, and there are extra discounts plus an expedited check-in line at the terminal. There's no reason to wait on this – even if it's your first cruise, start working toward status now!
Bring Cash for the Casino & Additional Tipping
Sure, you can charge your gambling money to the room no problem. The fine print? There will likely be an additional percentage added on as a fee for the service. Even if you think you might want to gamble a little, bring plenty of cash to maximize your net winnings. You may also want some cash on hand to tip staff along the way (you'll certainly get better service from your bartenders by doing that!) or for additional gratuity when you depart.
Online Check-In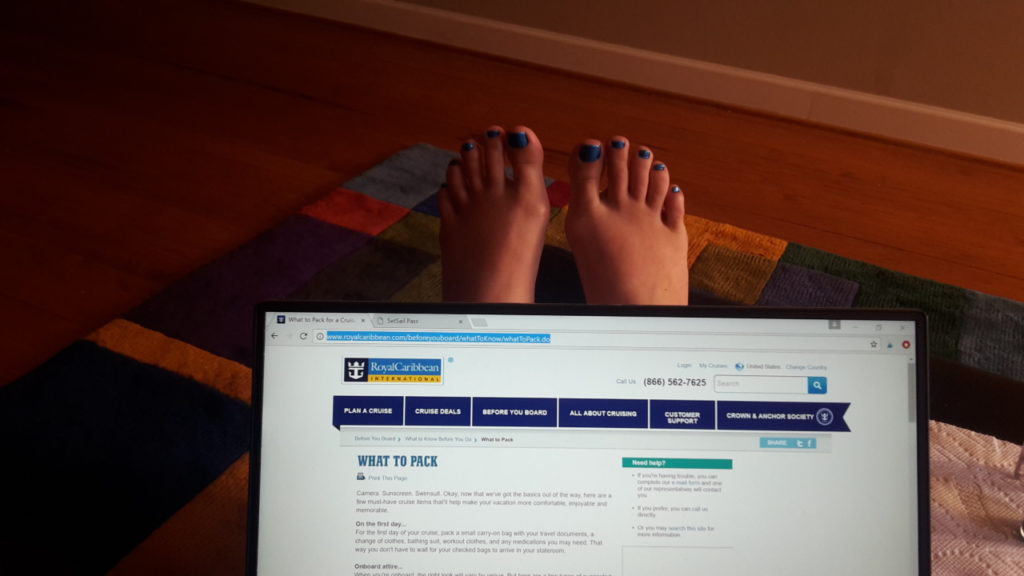 This is a great way to save time on the check-in day. And it's not like flying when you can only check in 24 hours in advance, since ships usually require more advance notice to have all the details ready at the cruise terminal. On my ship you needed to check in 3 days in advance, or you had to bring your documents to the terminal and wait for someone to type it into the computer. So basically it saves lots of hassle if you do it yourself ahead of time, find out when the deadline will be for your sailing.
On the Sailing Date
Don't Arrive in Your Departure City the Same Day you Leave
Whether flying, taking the train or bus, or driving, there is plenty that can go wrong when you plan to arrive the same day as your cruise. And I know of people who have literally missed the boat after a failed flight connection or some other transit delay. Arrive a few days in advance and make a trip of it, or at a minimum, plan to be in town the night before you cruise.
The only exception? If you are an hour or less driving time away. Leave early, and you should have plenty of buffer time to make the cruise. (I was fortunate this time to be a mere 5-minute taxi ride from home to the Cruise Baltimore Terminal!)
Plan to Eat Lunch on Board the First Day
Most ships start boarding in the late morning, so don't make lunch another logistic to figure out when you can enjoy lunch on board for free. Just be sure to allow enough time for the check-in and boarding process that you're not finding yourself in line at the cruise terminal getting hangry with your stomach grumbling.
TIP! Find out if there is more than one dining option for lunch when you board. Even if there are multiple options, most people tend to head in a single direction, so you can have a more relaxed and less crowded first meal by hitting up the alternate spot.
Pack a Carry-On Bag with Anything You'll Need Through Dinner
It is too chaotic on departure day for anyone to board with their full luggage unless you're a super-light packer, so expect to be separated from most of your things for at least a few hours. A good rule of thumb is to pack all your valuables, plus everything you might need through dinnertime in a carry-on bag. For many this includes a bathing suit if you want to wave goodbye to dry land from the jacuzzi, plus any essential medicines and a camera or other electronics. And if you're carrying on wine bottles, it's best to carry those with you to be inspected during your security check.
TIP! Your room will likely be ready right when you board, so you can drop off any heavy carry-on items right away and just keep the essentials with you until your luggage arrives.
Lock your luggage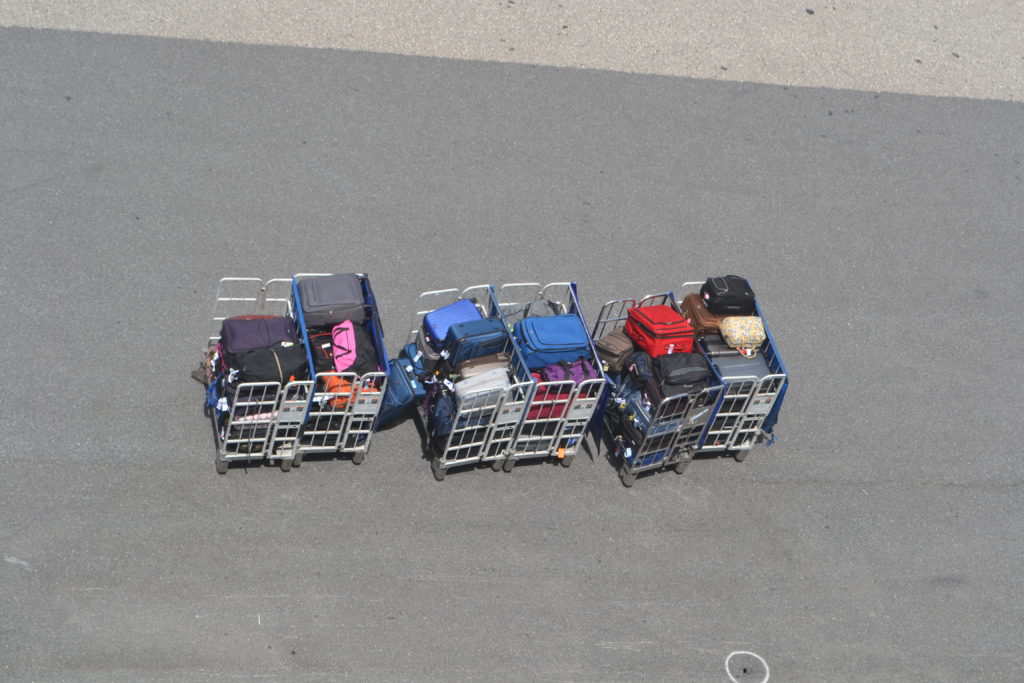 Your large luggage gets whisked away pretty much on arrival, and will sit around unattended a lot at the terminal and again on the ship. Usually bags are left outside your cabin door until you see it and bring it inside, which might be hours. For peace of mind (and if you like your stuff!) lock your bag.
Aboard the Ship
Maximizing Mealtime
If there is a buffet restaurant, it's implied that it will be all-you-can-eat. What frequent cruisers know is that all main dining areas are all-you-can-eat, including the formal dining room. Regardless of the meal, don't be shy about asking for two appetizers if you want both or a special combination of dishes with everything you'd like to eat. There was even one night I wasn't particularly fond of the appetizer I ordered originally, so requested a different appetizer as a replacement. It's all included, so take advantage!
Getting Discounts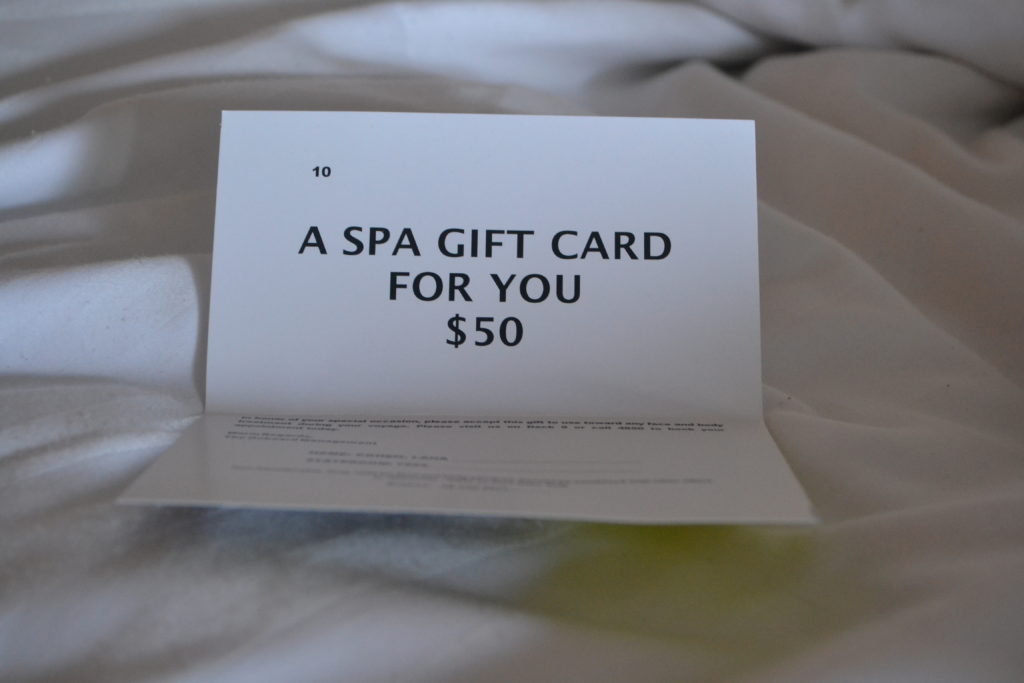 Booking excursions and beverage or internet packages are usually cheaper in advance when they're on sale (see above), but lots of other things will be cheaper once you're on board. Wait for on-board coupons and daily specials – especially for spa bookings and specialty restaurants that aren't full. Just show some interest without committing, and in all likelihood someone will be able to offer you a service or meal at a discount.
Snagging a Deck Chair with a View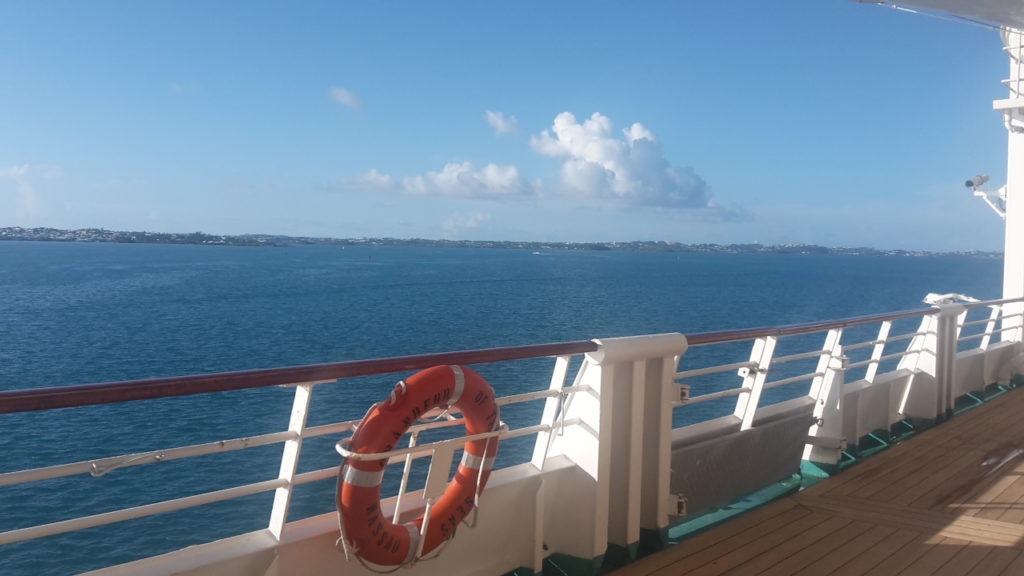 I love a cozy spot to watch the ocean go by, but I hate having to pounce on one of limited spots on the pool deck, which I think gets packed on pretty much every cruise ship. Explore the boat on your first day and find the less-frequented spots, especially on the lower and upper decks. My go to spot for reading and relaxing on my last cruise was Deck 5 under the lifeboats because there were chairs for lounging, beautiful views, it was always in shade, & servers came around to bring you drinks from the bar.
Avoiding Lines for Activities
To avoid lines for sports and activities, don't go right at the beginning or the end of the time frame. For example, it seemed that the first and last hour of the 3-hour rock climbing time slot was always busy, but there were never long lines during the middle hour.
Corollary: Activities will be packed on the last day of the cruise, hit up anything you want to do before then.
In Port
Beating the Crowds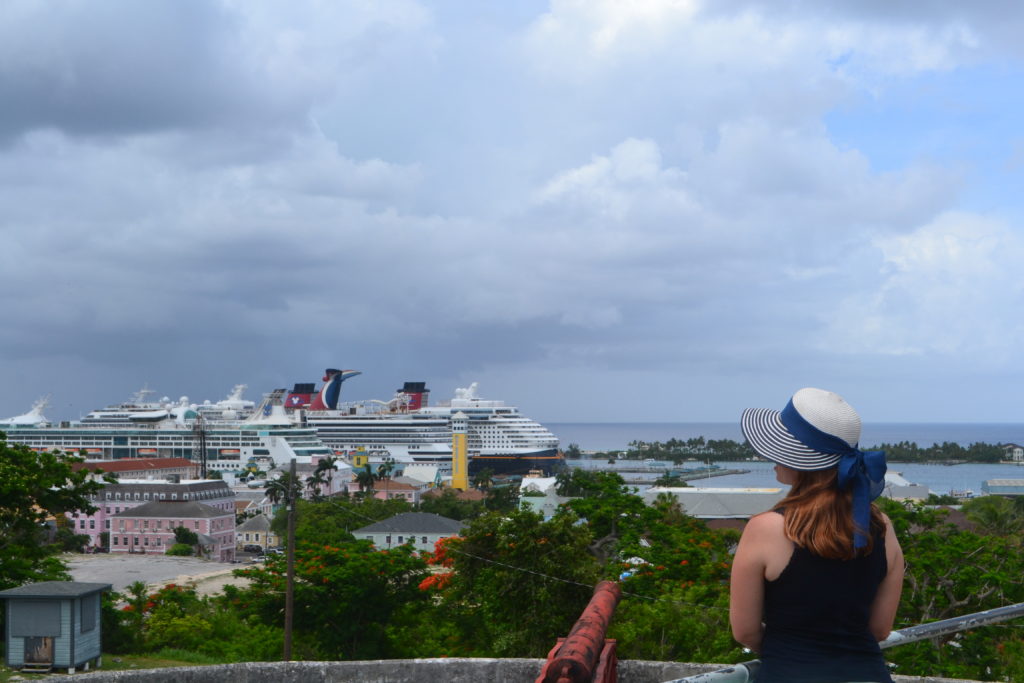 No matter how organized the ship, getting on and off in port can take some time. You may be allowed to depart first if you have a scheduled excursion, otherwise you're likely to be waiting in a fairly long line. Just waiting an extra 10-15 minutes before you try to leave can mean a pretty hasty exit.
You'll also want to avoid boarding in the last half-hour to hour before the ship leaves port, when lines can snake back-and-forth a few times and it can be a bit of a wait. You'll spend much more time waiting in line as the deadline approaches, possibly with the hot, tropical sun beating down on you. Leave a little late, come back a bit early!
Stay Nearby for a Few Hours Before the Cruise Leaves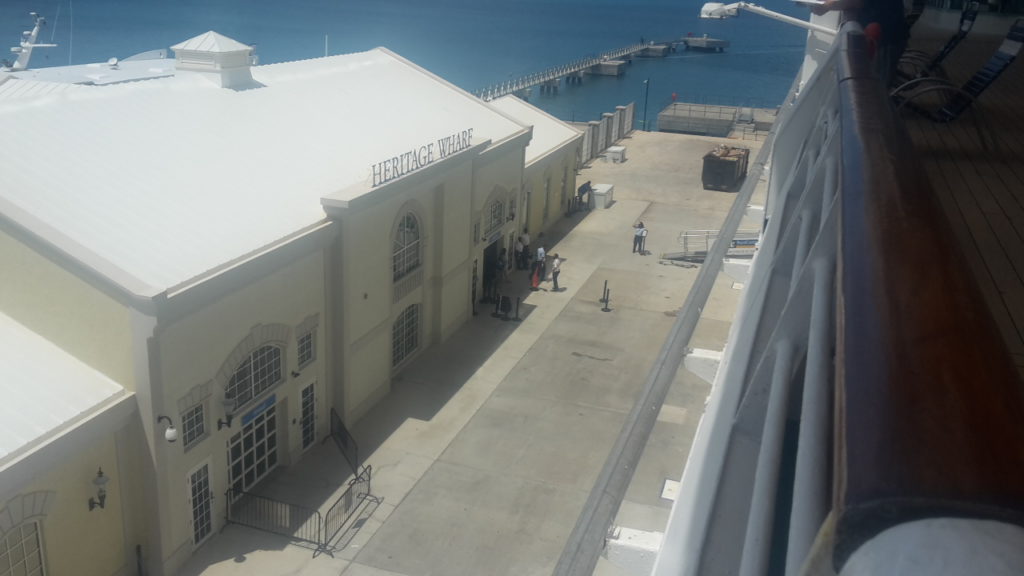 Being in port is just like your departure day – you don't want to be somewhere far when the time for the boat to leave approaches. I'd plan to be back in the vicinity of the ship at least 2 hours before it is scheduled to depart, that way you're not stuck in some mode of transportation on the far side of the island or somewhere far from port. On this last cruise, the four people you see above arrived 15 minutes after we were supposed to set sail, and nearly got left behind!
Buying Alcohol & Other Duty-Free Items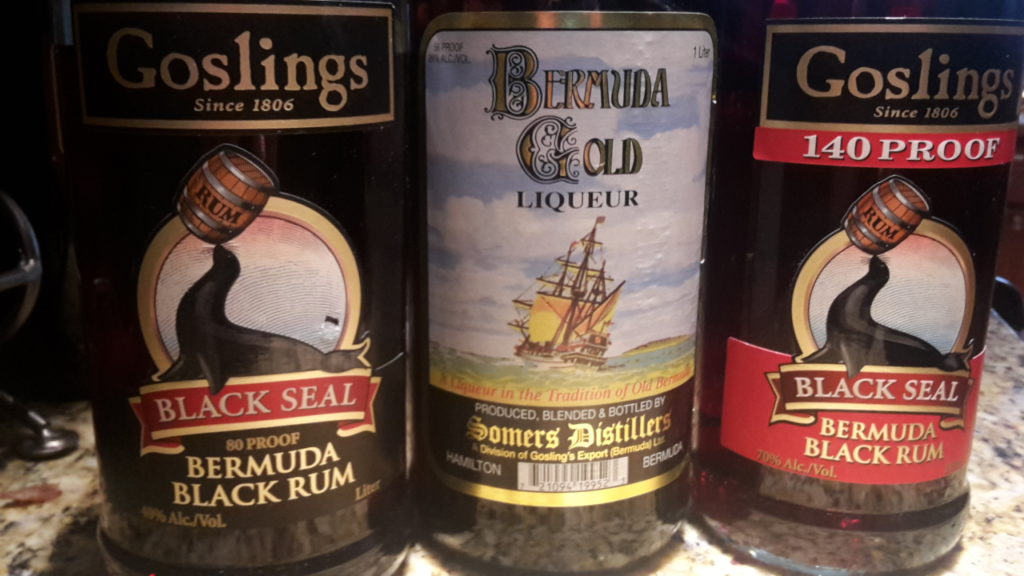 Usually there is at least one spot, if not several, that is close to port and sells duty-free items. This can be anything from jewelry to bottles of liqueur, and usually they'll be delivered directly to the ship and dropped off in your stateroom on the final night. Even if you buy alcohol outside of duty-free establishments, it will get confiscated when you board and also returned to you the last evening.
TIP! You won't have bottles of alcohol while you're on the ship, so have a plan to carry it off and get it home at the end of the cruise.
Making the Most of Beach Days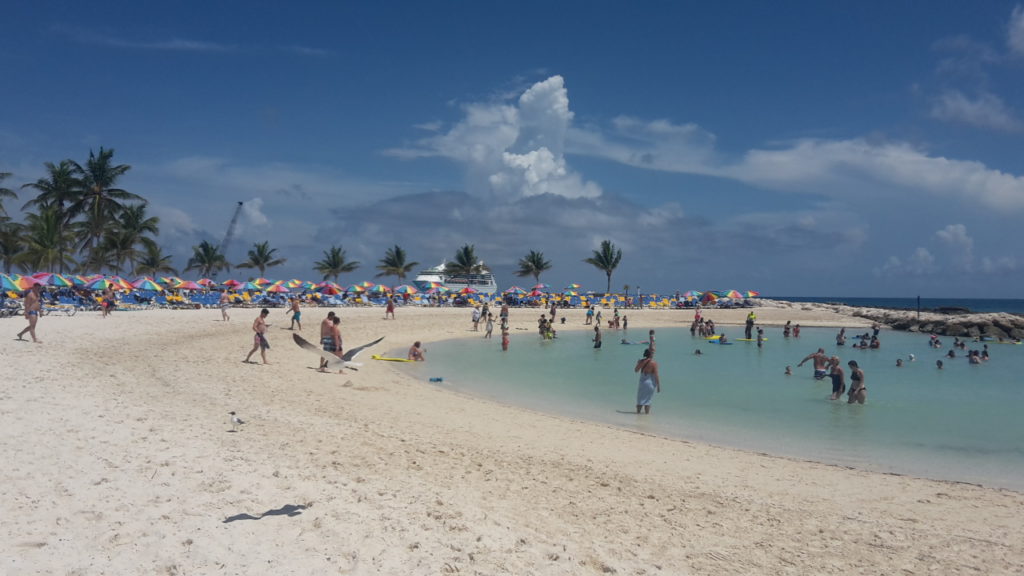 Nothing inspires people to set an early-morning alarm like a chance to get an early start on suntanning.
Head out early for beach days if lounging chairs are limited, or if you'd like to get an umbrella or other covered area to spend your time. And bring plenty of sunscreen!
At the End of the Cruise
Additional Gratuity
Even if gratuity is pre-paid or automatic, you'll likely get the opportunity to leave additional tips for outstanding staff, which they definitely always appreciate. If you think you may want to do this, have some cash on hand at the end of the cruise to leave behind.
Double Check Your Duty-Free & Alcohol Purchases Before You Depart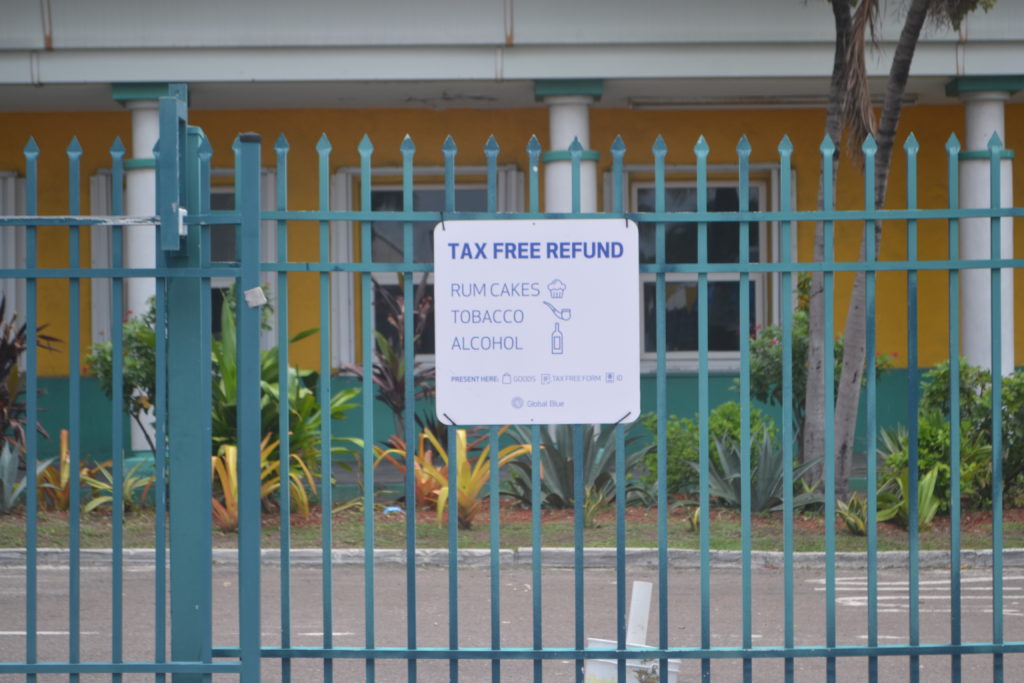 You'll probably be so sad that your vacation is ending and focused on stuffing all your clothes back in your bag that you'll forget all about your duty-free purchases. These are typically delivered on the final night, so keep an eye out and be sure that everything you're expecting actually arrives before you leave the ship.
Leaving the Ship
Usually there will be the option to self-carry, if you can transport your luggage on your own. It's nice to have the freedom and flexibility, but you do need to be able to maneuver or possibly carry your own bags. And you may be in line behind people with specific time slots trying to catch airport transfers. The elevators can also get pretty backed up on the departure morning.
The other option is to register for a specific time slot to leave, which means tagging your luggage and having it packed and outside your door the night before ready to be picked up. Then of course you'll need to wait for your group to be called to exit and again to retrieve your bags when you exit immigration, but are spared all of the time waiting for an elevator and lugging it around.
Know your options, and choose what's best for you.
There's certainly no one right way to take a cruise vacation, but whatever your preferences, use these tips to make the most of the experience!
Have you taken a cruise before? Any other questions about the experience? Any tips or tricks that I missed? Share away in the 'Comments' below.
Enjoyed this post? 'Pin it' to share on Pinterest & save for later!