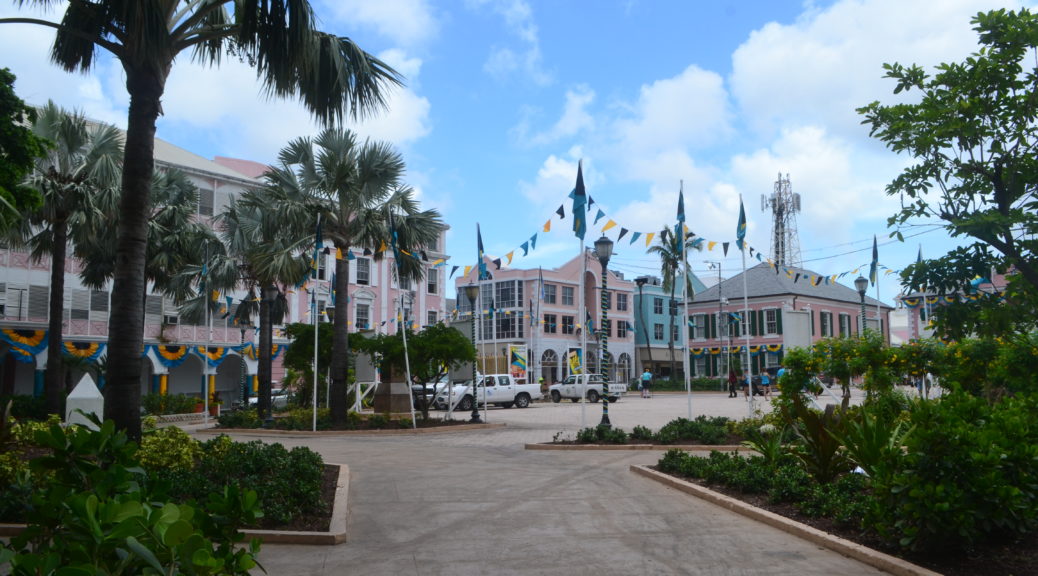 How to Spend One Day in Nassau, Bahamas
How to Spend One Day in Nassau, Bahamas
The town of Nassau, Bahamas is probably best known for its famous hotels and luxury offerings in proximity to the cruise port. Like anywhere though, there is the veneer on display in immediate proximity of tourists, and the parts of the city locals typically frequent.
I love to stroll around a new place and just get a feel for the area, the architecture, and do some people watching to see how locals interact. In Nassau it was striking how much of the general decay of the city was visible just walking a block or two away from the main stretch of downtown. I saw a bit of trash lying around, which honestly I found reminiscent of Naples, Italy, a city with a lot of grit and character that is part of its charm.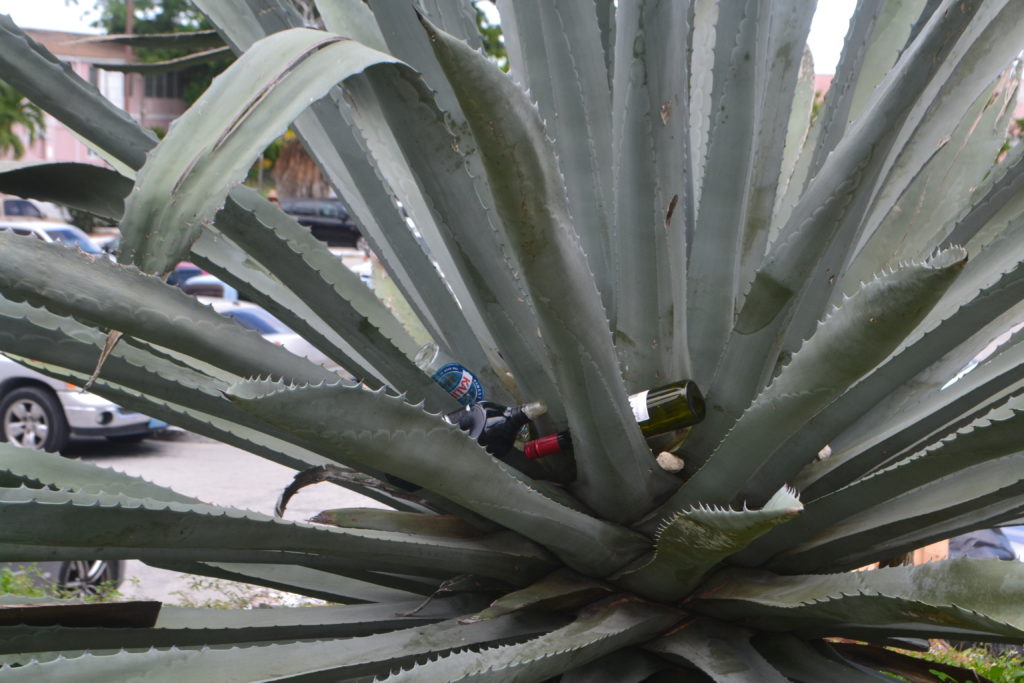 For me, I appreciated seeing what felt like a more authentic side of the city, from haphazard wiring on telephone poles to billboards addressing STD prevention (Bahamas has one of the highest AIDS infection rates in the Caribbean). Alongside some of these grittier sections though were flowers in bloom and lush greenery, alongside beautifully colorful buildings.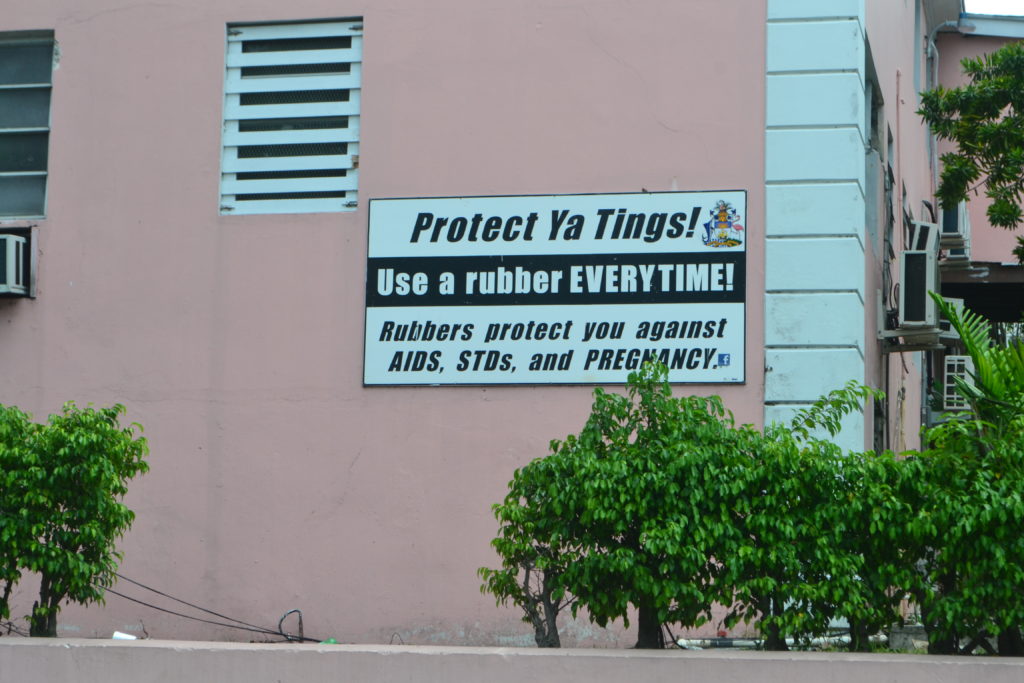 An interesting city for a day of exploring for sure!
Things to Do
Parliament Square
Just a few blocks from the water's edge lies the colorful colonial buildings dating from the early 1800s that house the Parliament of the Bahamas in Nassau, the capital for all of the islands that make up this Caribbean nation. Although still part of the British Commonwealth, the Bahamas became independent in the 1970s, and the decorations you see are celebrating the 44th anniversary of independence.
https://www.instagram.com/p/BWvMkKQFFAm/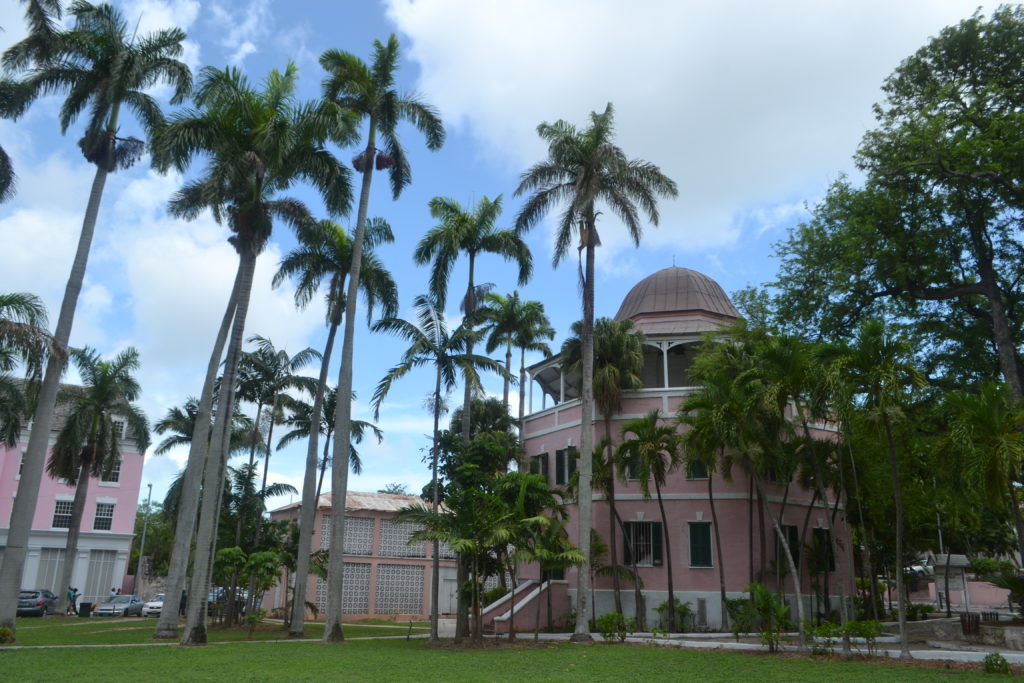 The octagonal Library building is the same lovely pale pink you'll see on buildings all around town. It was originally used as a colonial jail, and while the ground level now operates as the library, the second floor is a museum tracing the building's history. Unfortunately the museum upstairs is currently closed, but it's worth popping in since it's so close to downtown and other attractions.
Queen's Staircase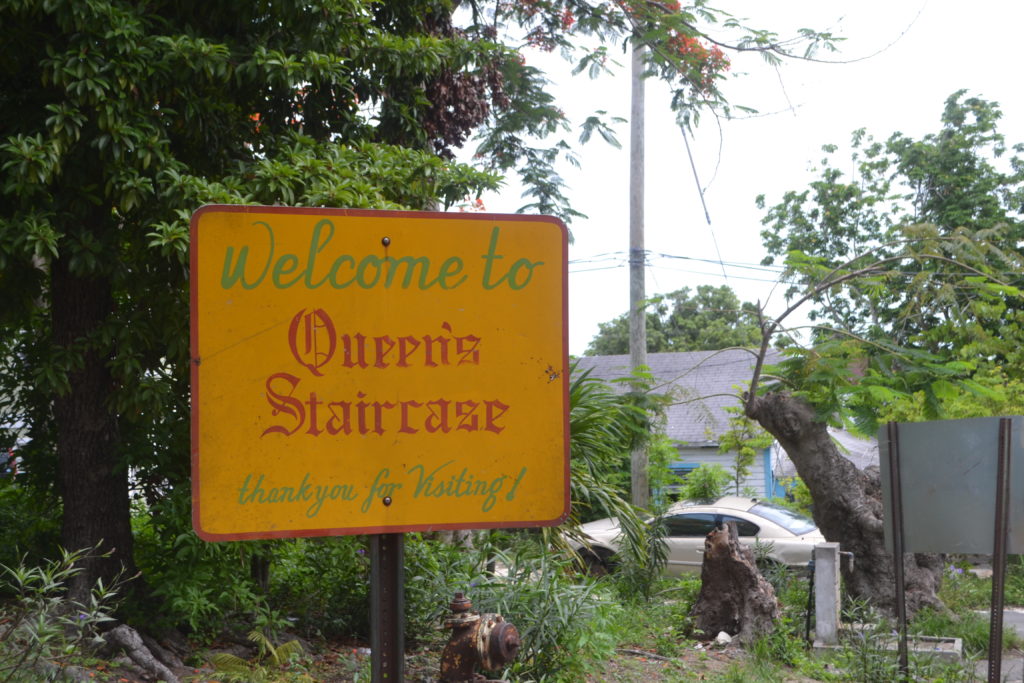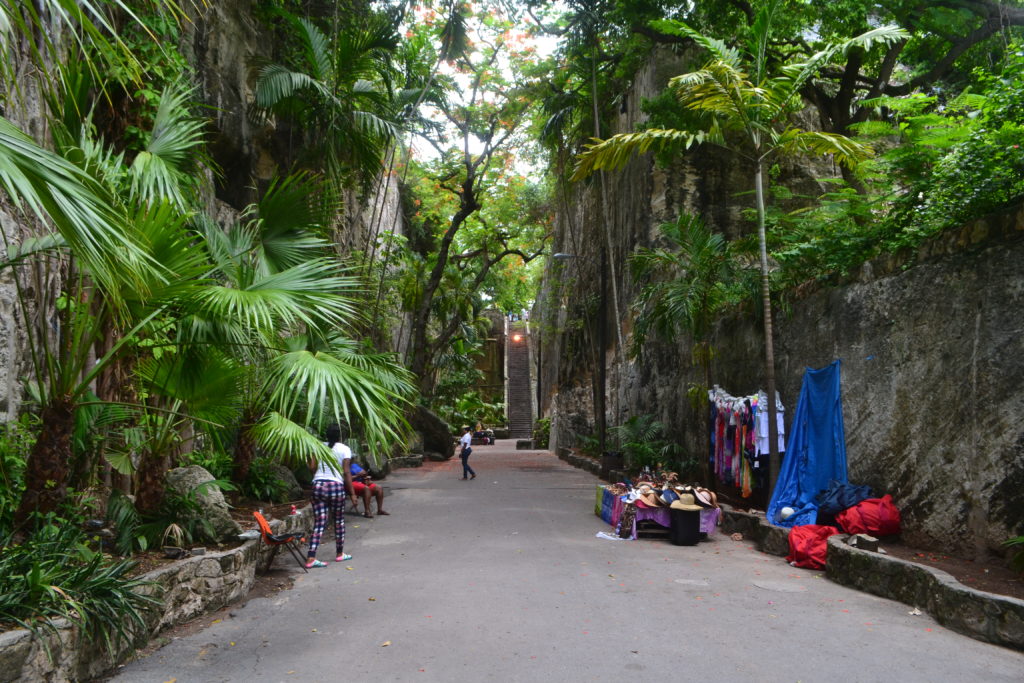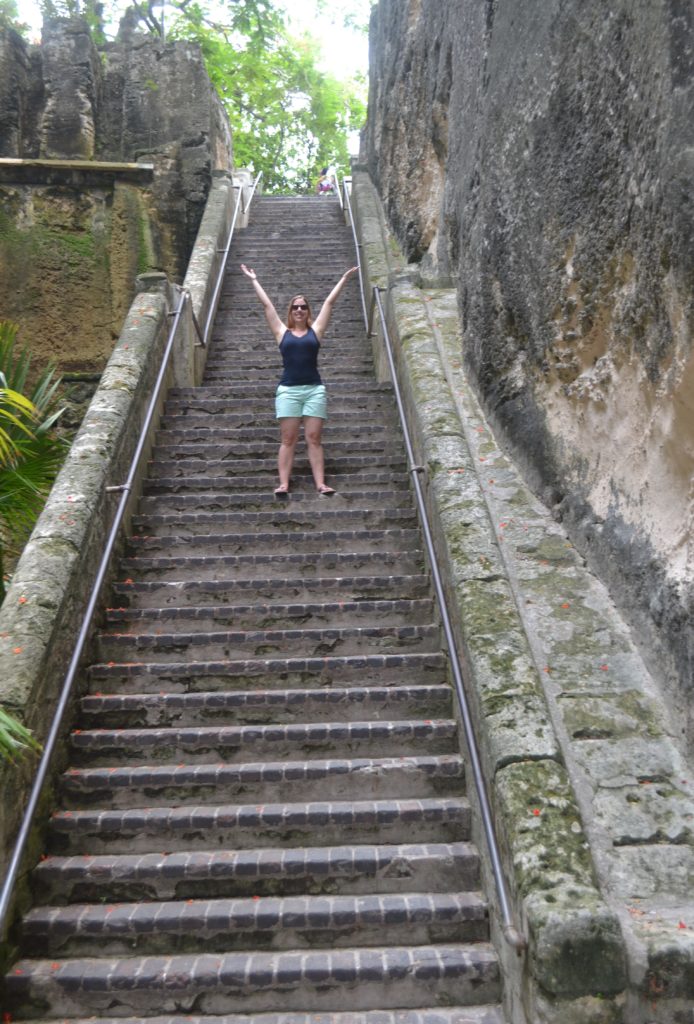 This 65-step staircase was carved out by slaves in the 1790s as a way to connect the nearby fort to the city. Slavery finally ended under the British Empire under Queen Victoria, so it was later re-named the Queen's Staircase.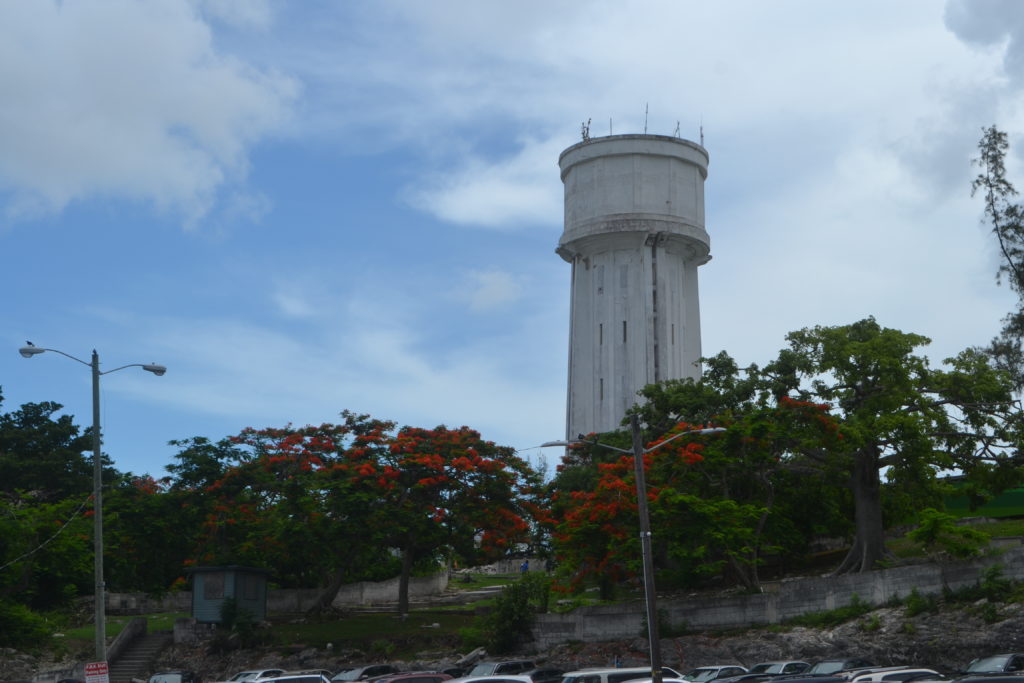 TIP! Use the nearby water tower as a landmark to navigate toward them from the city, which is about a 10-15 minute walk from the cruise terminal if you arrive by ship.
TIP! You may find someone giving an oral history of the area when you arrive. Me and the group of friends from the cruise ship enjoyed listening and left a small tip, althogh that is at your discretion.
Fort Fincastle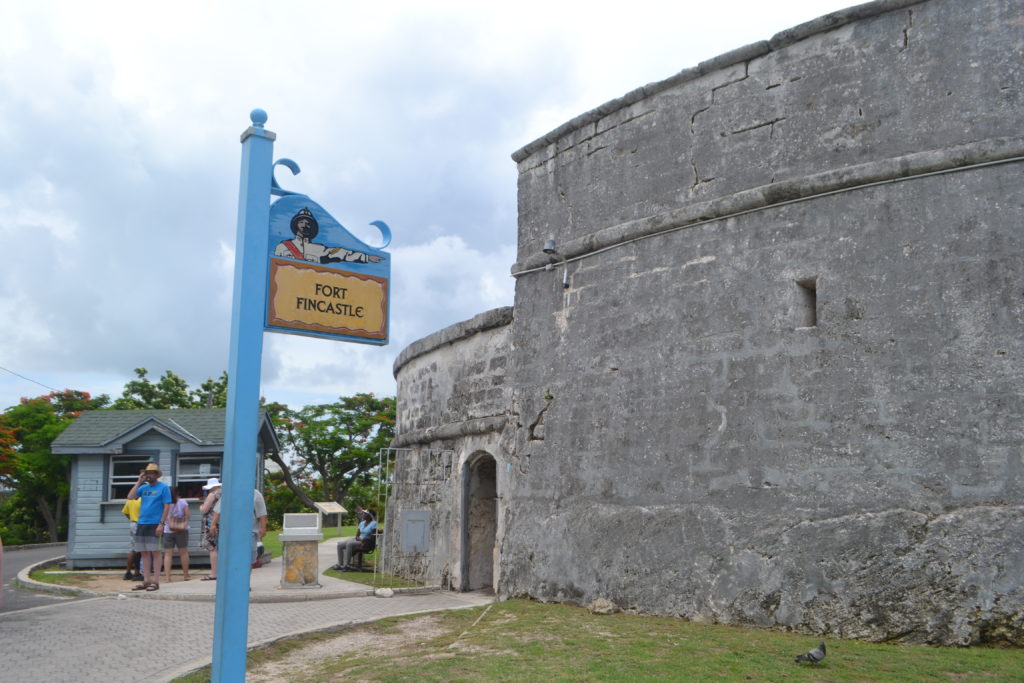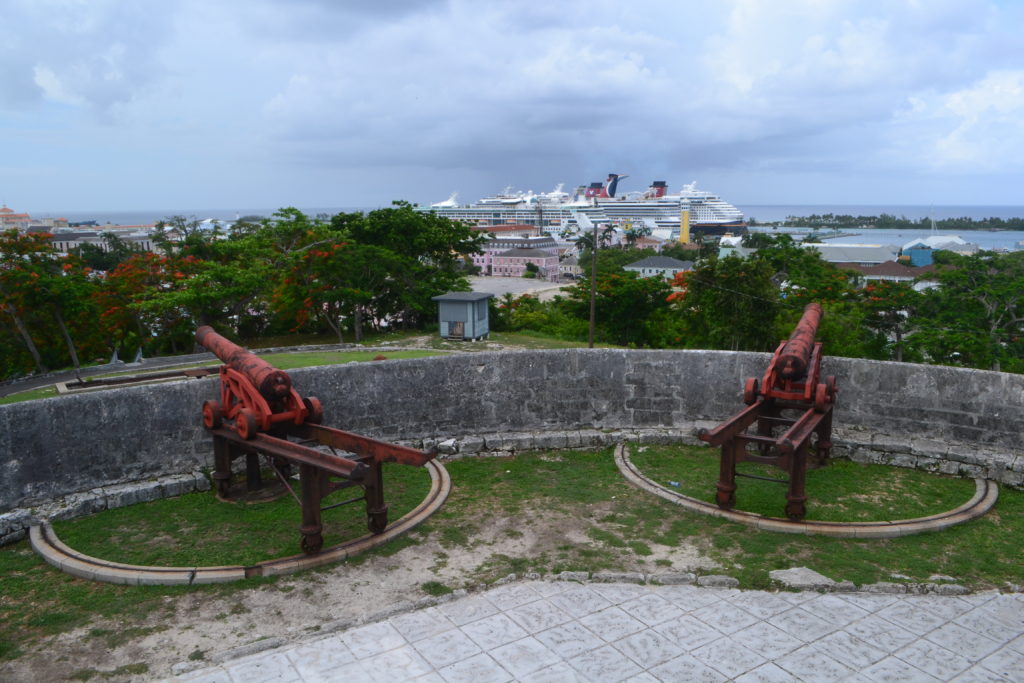 Once you climb the Queen's Staircase, you'll find Fort Fincastle nearby by looping around to your right. The Fort itself has a few rooms with explanatory signs and some cannons, but the real reason to enter is to see the panoramic view of the city in all directions from the lookout point. It was intended to protect the nearby harbor, but was never used for that purpose, and later became a lighthouse.
TIP! There are lots of people begging for change and hawking souvenirs in this area, be prepared.
TIP! Admission to the Fort can be paid in US dollars. Bring small US change, including coins, if you can – one ticket is US$1.08, including tax.
Shopping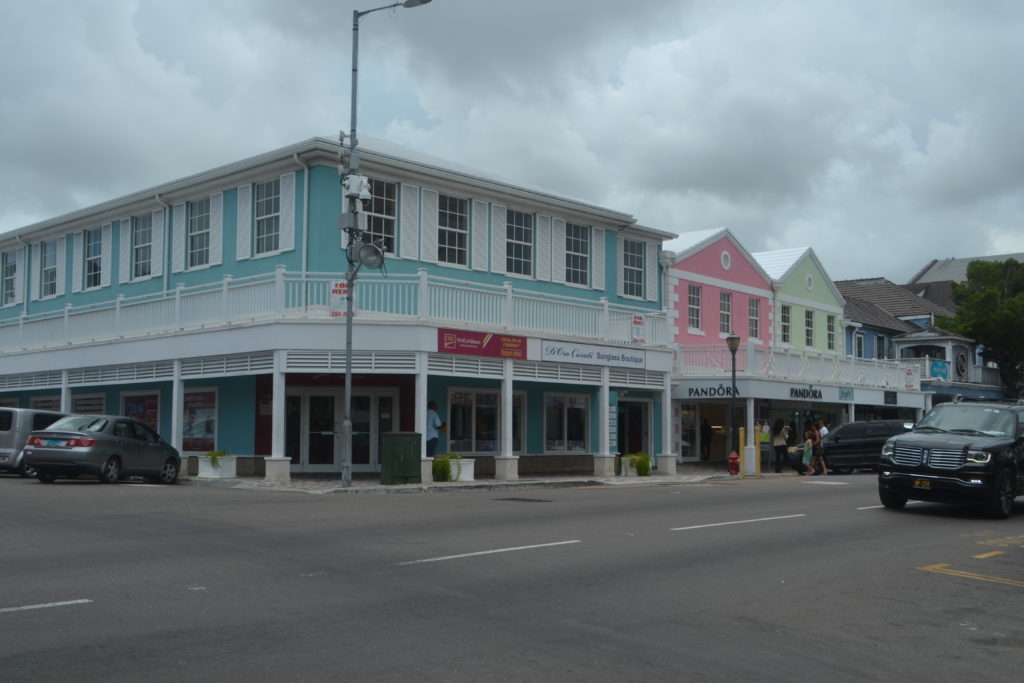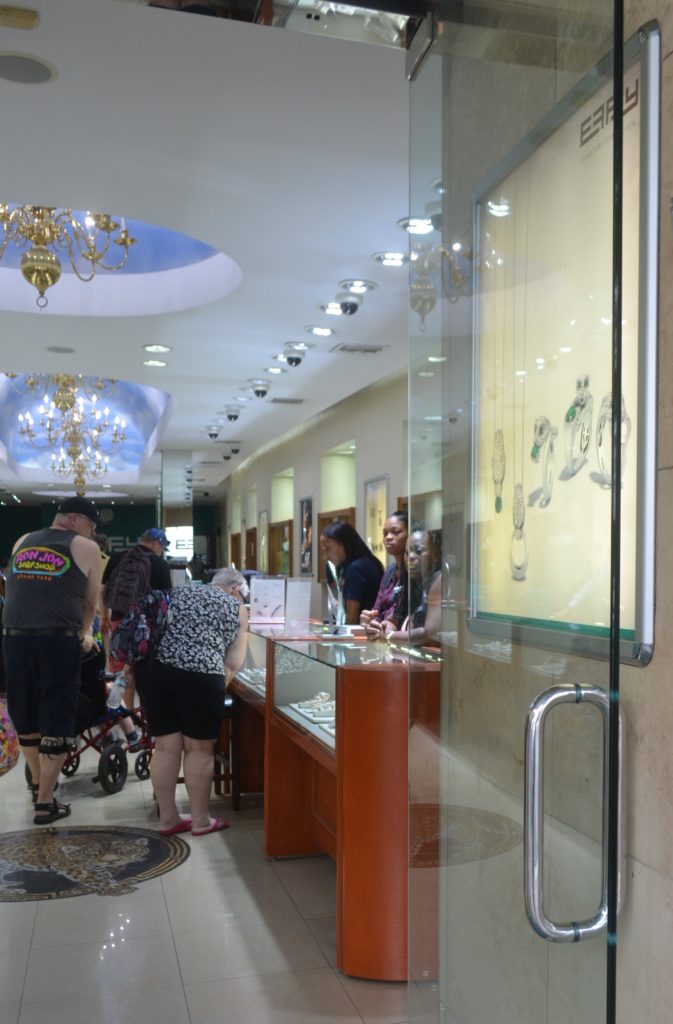 If you've ever taken a cruise before, you know that most cruise ports have plenty of shopping in close proximity, and Nassau, Bahamas is no exception. There are tons of purveyors offering the typical range of souvenirs from t-shirts to knick knacks to local hot sauce, as well as lots of high-end jewelry and other duty-free items. If you arrive on a cruise, you'll probably get a shopping guide on the ship, otherwise your hotel or resort will certainly be able to point you in the right direction.
Best Bites & Sips – Where to Eat & Drink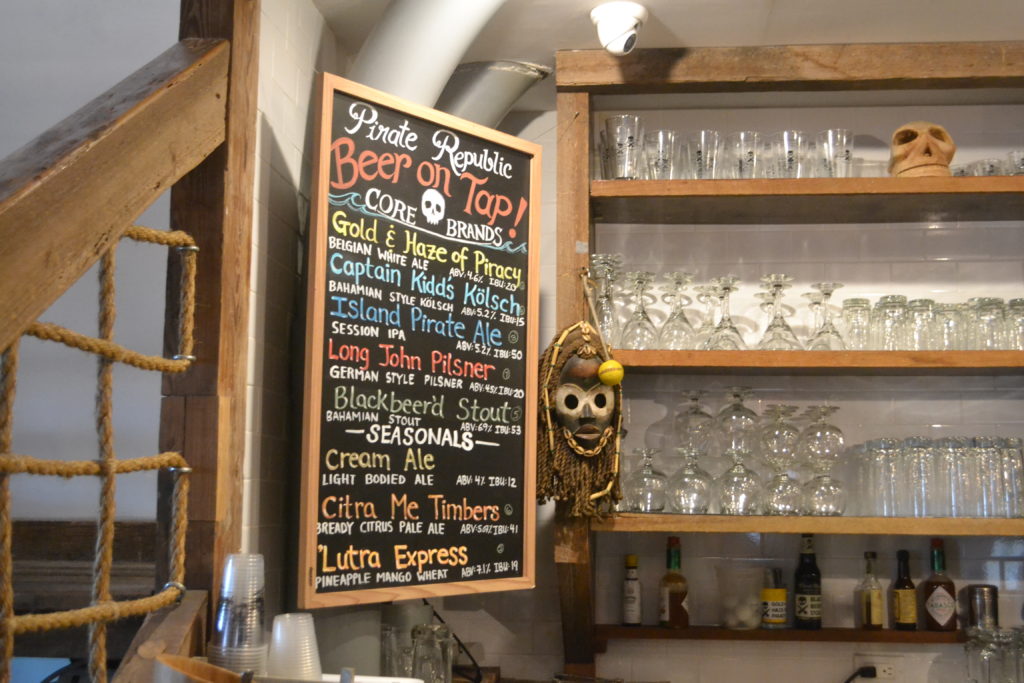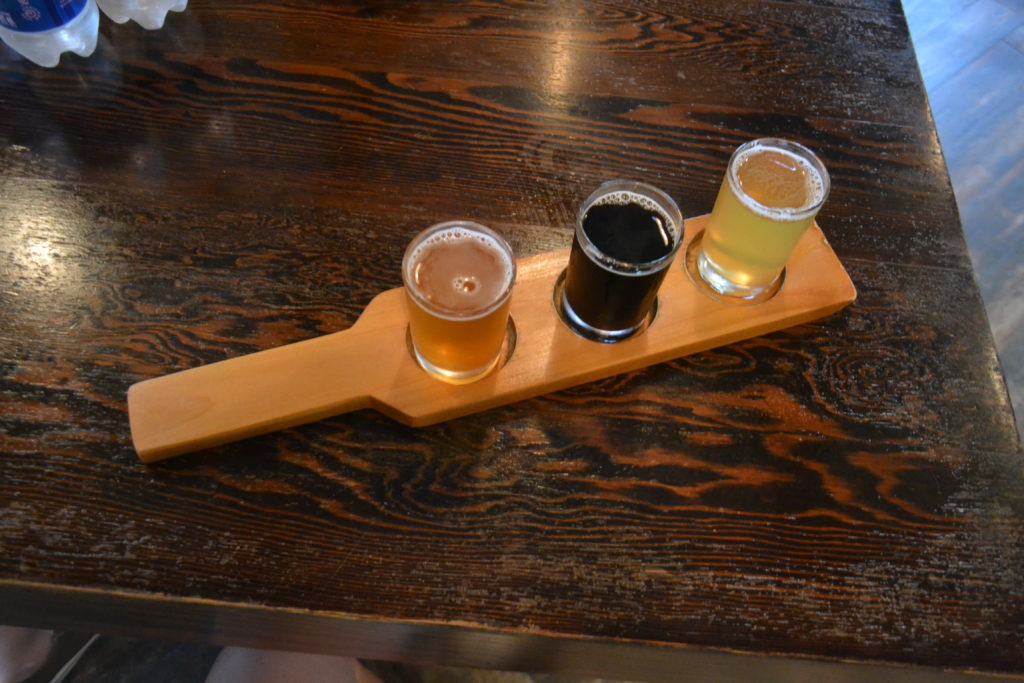 Right in downtown Nassau, the Pirate Republic Brewing Company had my favorite craft beer of the trip, and touts itself as the first and only craft brewery in the Bahamas. Don't let their touristy location fool you, there is some serious brewing going on here, with a hefty dose of creativity, especially with the seasonal brews. If you're visiting on a cruise ship like I was, there's no need to do the beer tasting excursion as it's a short walk to this gem. The food also gets rave reviews although the kitchen closes mid-afternoon, so I was too late to sample anything.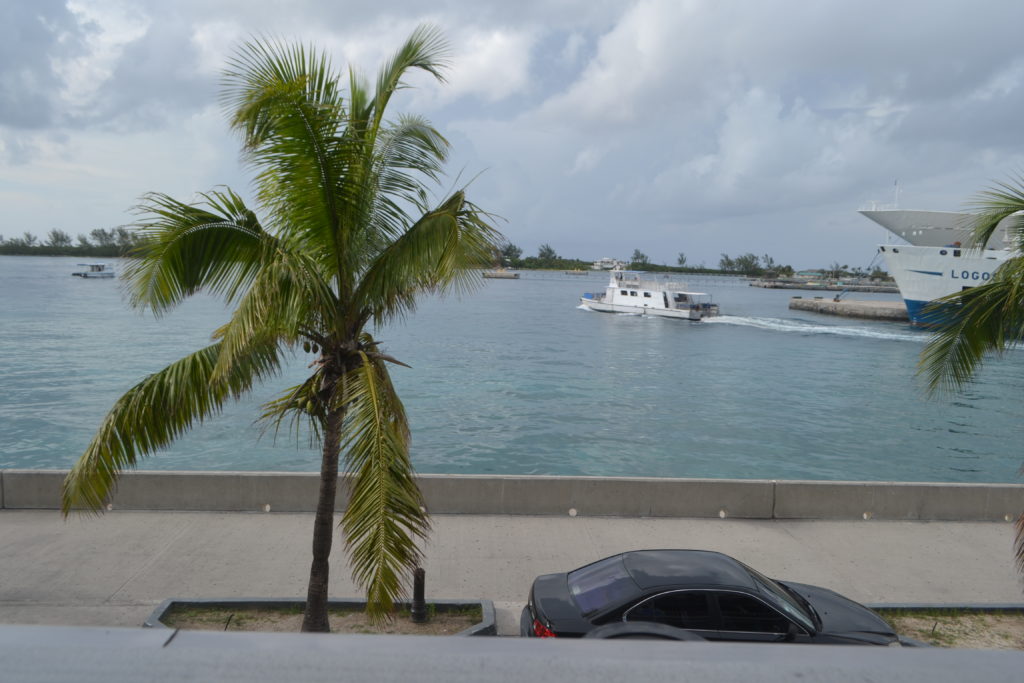 Most people walk right past this local Bahamian spot to go to the nearby Señor Frogs, but that is a mistake. Overlooking the water, Lukka Kairi is a peaceful spot to enjoy local cocktails and serves up the best conch fritters I've ever had! Other dishes pack an equally flavorful punch, with a perfect Caribbean balance of spice and flavor.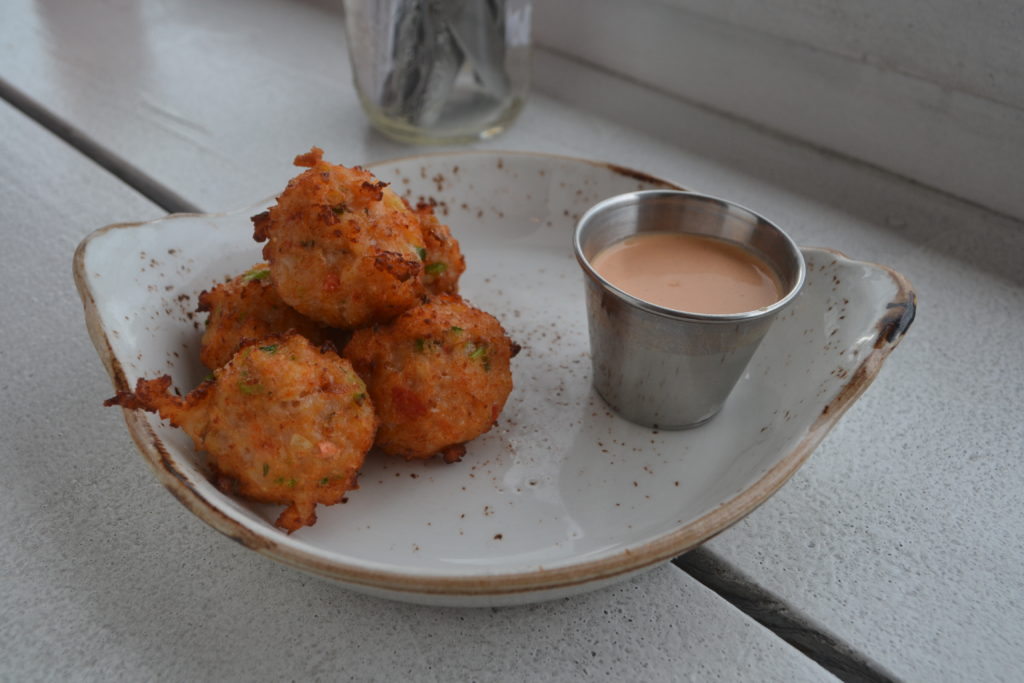 Certainly there are plenty of water and land activities all around the island, but if you're in downtown Nassau, Bahamas, there is plenty easily accessible by foot in a small area for a day of exploring. And certainly the downtown area is a hub for shopping for anything you might want to bring home with you.
I enjoyed Nassau for getting a taste of the local history and culture, including some delicious food and drink along the way.
Have you been to Nassau, Bahamas? Any other activities you'd recommend for a day there? Let me know in the 'Comments' below if there's anything I should add to this list!
Enjoyed this post? 'Pin it' to share on Pinterest & save for later!