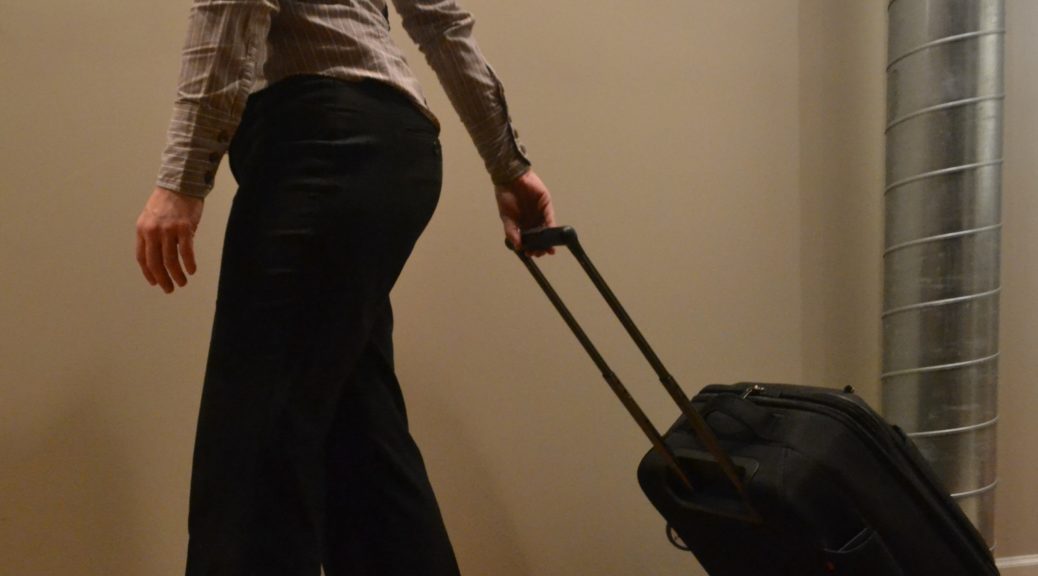 Travel Hack: Extra Items You Can Carry On a Plane for FREE
Travel Hack: Extra Items You Can Carry On a Plane for FREE
As I was standing in line to board my Ryan Air flight back home to Milan from a travel blogging conference in Stockholm two summers ago, I was the vision of chaos. There was the cardigan and scarf draped over my purse, an umbrella dangling from my wrist, and the bag of food I was holding from the Östermalms Saluhall food hall. In addition to my purse ('personal item' in airline lingo) and my wheeled luggage.
I looked just a little bit different from everyone else in line holding their 2 allowed items and no more.
As everyone looked on in wonder, the flight attendants didn't bat an eyelash and I boarded with no trouble at all.
No, they weren't just shirking their jobs, it's actually the *official policy* of many airlines to let all sorts of additional items on board that don't count toward your baggage limit.
For those of you who may not know, Ryan Air is a discount European carrier that like most cheap-o airlines, make you pay extra for pretty much everything, including advance seat assignments. But even with many (although not all) discount carriers, there are plenty of things you can wear or carry outside of the strict measurement limits for luggage when you board.
Extra Stuff You're Allowed to Carry On
No, really!!
Many airlines even have these items explicitly listed in their official policy if you know where to look on their website. There are actually a ton of things you can just carry in your hands if you somehow ran out of space in your luggage.
TIP! There are links to some sample policies from around the world toward the bottom of this post.
First of all, don't squeeze the last ounce of free space out of your baggage on your way *to* somewhere, you'll need all the wiggle room you can get on the return trip.
     READ MORE: Why the Best Packing Strategy is to Pack as Poorly as Possible
Inevitably, even if I don't buy much along the way, it always seems harder to get everything to fit properly in my luggage when packing it all up on the final night of a trip. So these tips are really intended for when you have that last item or two you just can't squeeze in but still want to take back with you.
Here are all of the items that you can wear, hold, or have clipped outside of the allowed luggage dimensions when you board:
Jacket
Even if you're not cold, even if you're heading into a tropical heatwave, you can still wear your jacket when you board to free up luggage space. And there'll probably even be space in the overhead bin or under your seat if you don't want to wear it for the entire flight. Or just drape it over your lap, plane rides can get very chilly sometimes.
Clothing Layers
Coming back from my recent trip to Nicaragua, right before I boarded I needed to smush my purse into my backpack so it was a single 'personal item' for boarding. Since the backpack was pretty full already, I wore my cardigan and scarf and tied my fleece jacket around my waist. Instant space creator. You might not be able to wear all your layers for your security screening, but you sure can wear them to board the plane.
Neck Pillow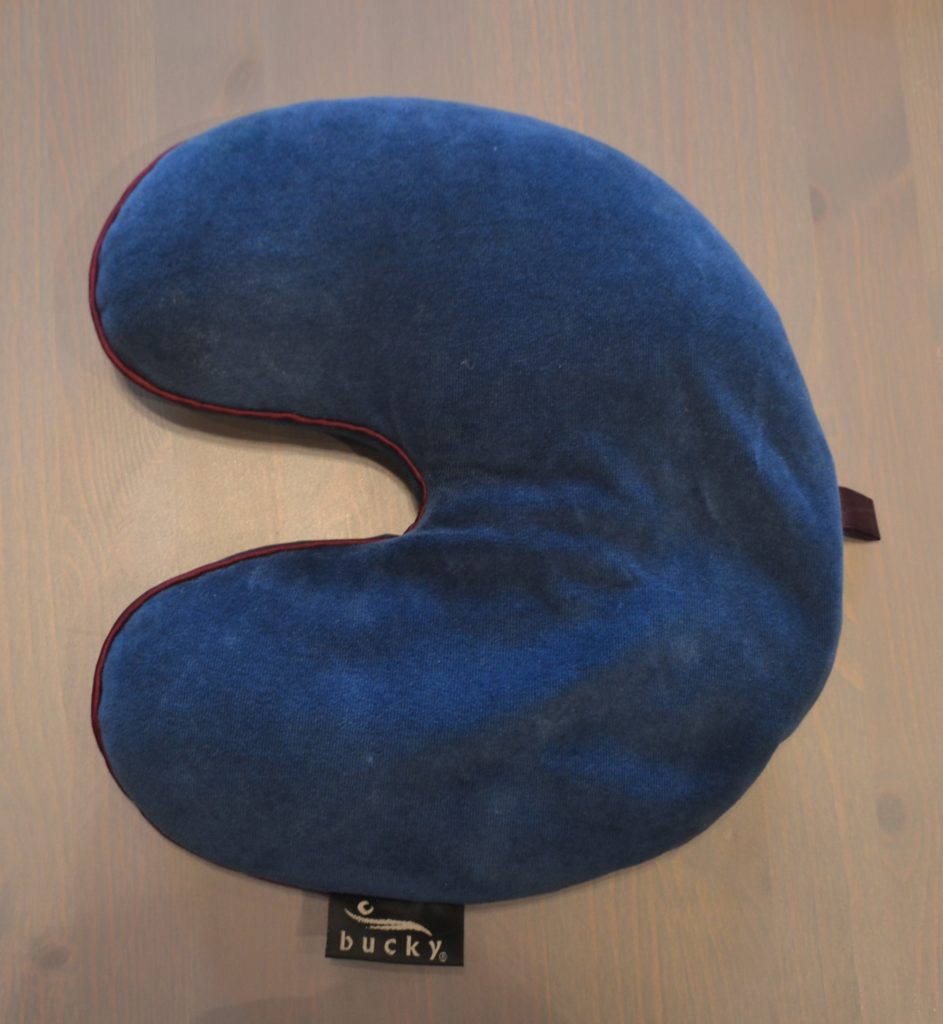 Many wheeled bags have a strap you can clip your neck pillow to if you can't fit it inside. This is probably the accessory you've seen carried separate from luggage most often besides a jacket, and some people even wear it around their neck to board!
Umbrella
I can often wedge this at the bottom of my wheeled back in between the two sides of the handle, but if you're really strapped for space, it's not a problem to carry this item separately. Just put it somewhere on the plane where you'll remember to bring it with you when you leave.
Camera/Camera Bag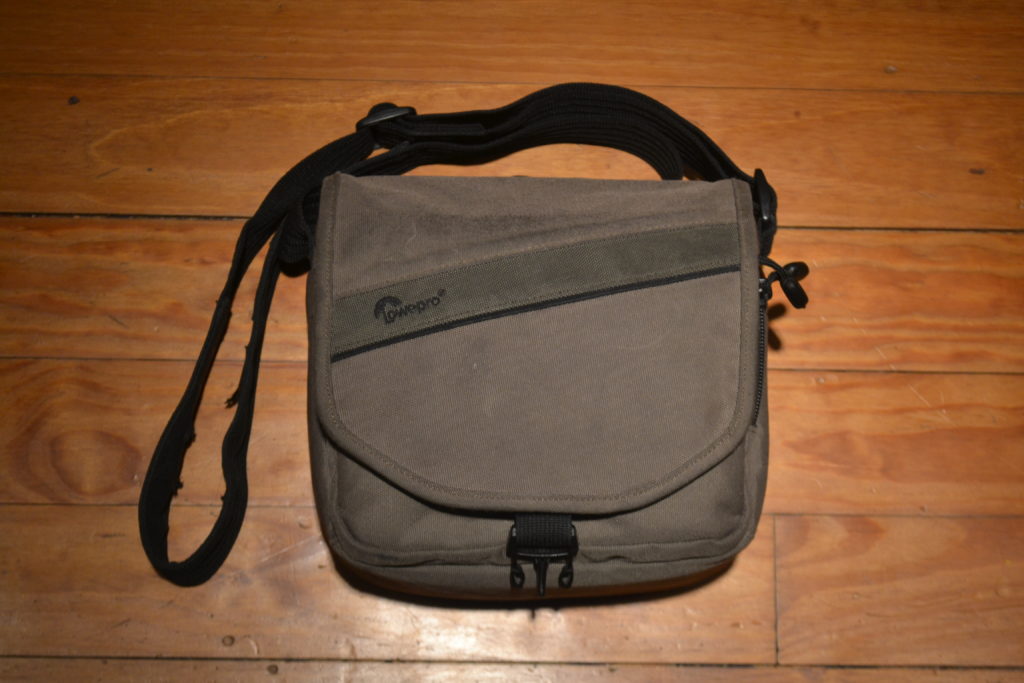 In a pinch, I've strapped my bulky camera bag for my 'fancy camera' to the outside of my wheeled bag because I just couldn't get that zipper to close with it inside. Which is totally fine, because this is also an item that is allowed to be separate from your outer luggage dimension limits.
Hat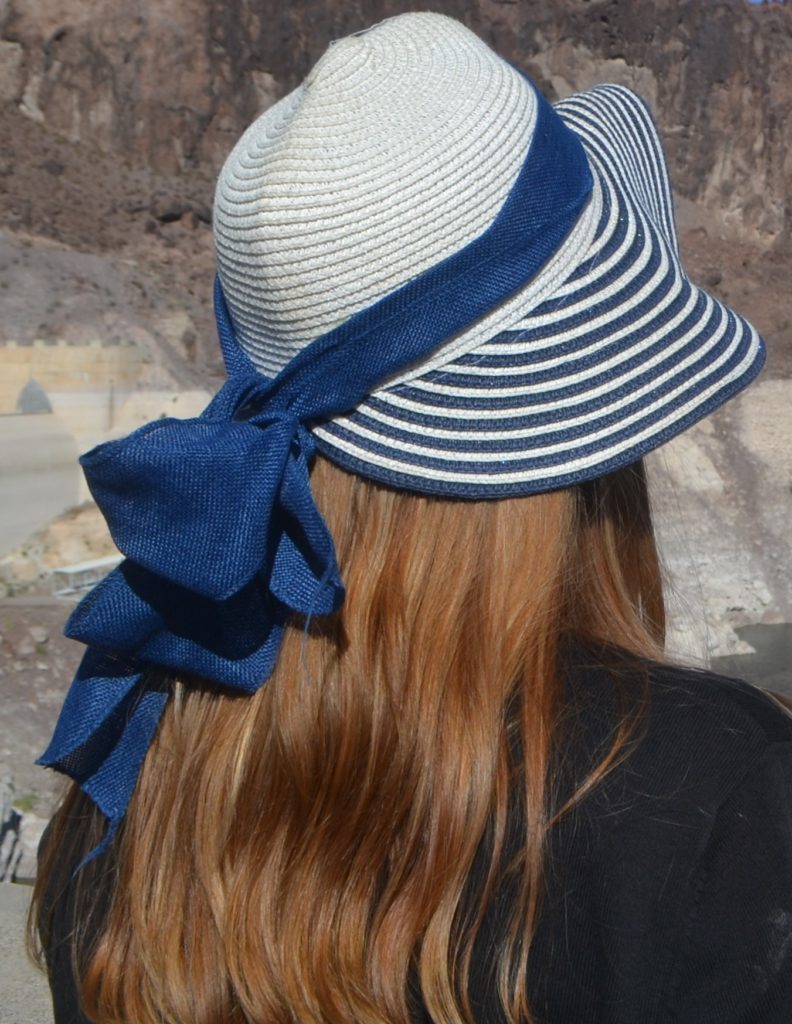 When you see someone boarding a place wearing their cowboy hat or wide-brimmed straw hat from the beach, it might not just be a fashion statement. Wearing it to board can save you precious luggage space if you're struggling to zip that bag.
Duty Free Purchases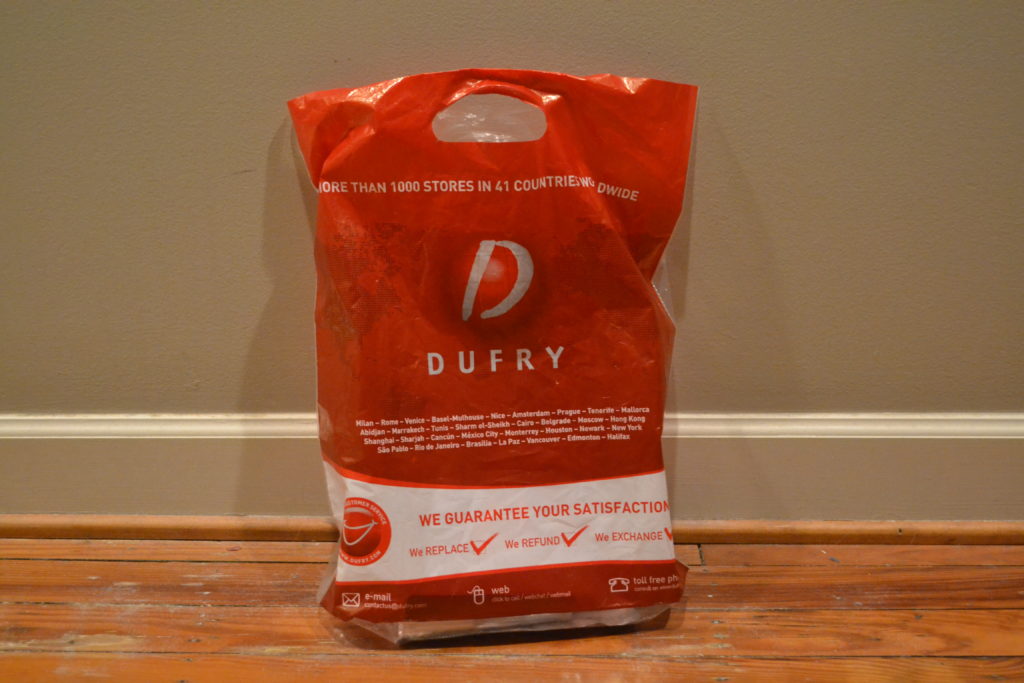 This must be part of some secret backroom deal between airports and airlines. No matter how bulky or numerous your duty-free items, it's totally fine to bring them onto the plane with you in addition to your other luggage. And in some cases, if you purchase alcohol, you won't even receive your duty-free bag until right as you board.
Merchandise purchased at airport
In many cases, any kind of merchandise purchased at the airport (and especially takeaway food that you'll probably consume in-flight anyway) don't count toward your luggage. Of course, it helps to have this in some sort of obvious container or bag as you board.
TIP! Whether you have the space in your luggage or not, liquids over the 3mL are great items to purchase once you're through security. On my last trip, both the 500mL water bottle and the 200mL sunscreen I purchased served me well in my travels!
Reading Material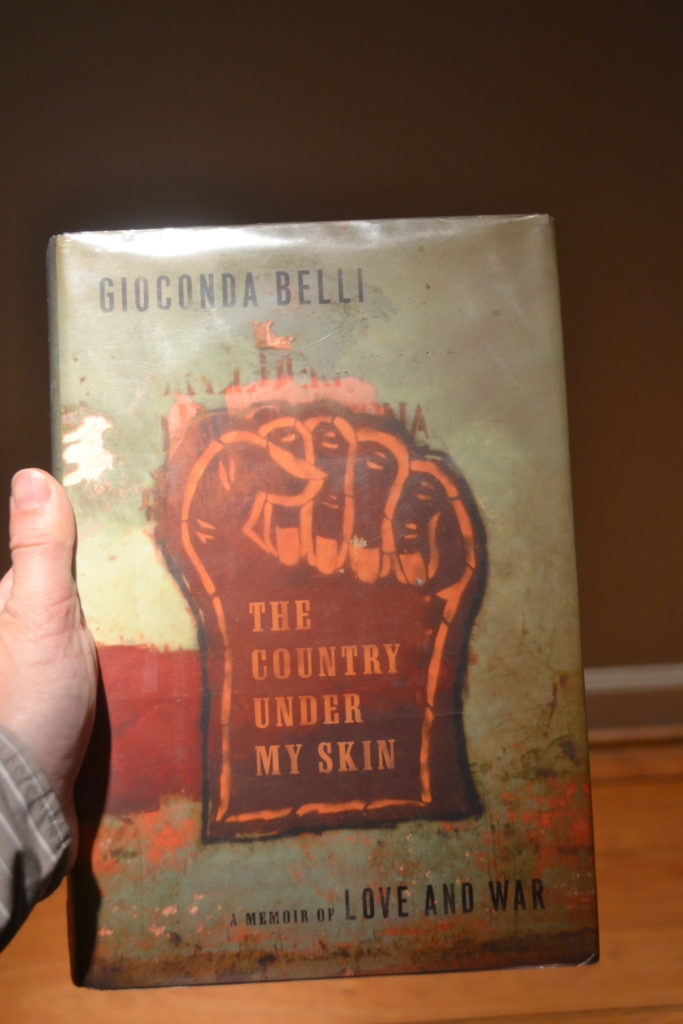 Just hold your book in your hand. There is so much queuing involved with boarding an airplane between getting scanned and making it through the jetbridge, I'm usually holding a book or e-reader in my hand to keep me entertained anyway!
Infant Accessories

I don't have children, but if you do, there are extra allowances for bringing on board baby supplies, even if the infant will be sitting in your lap the whole time. These include a car seat, collapsible stroller, and a bag up to 5kg/11 lbs – or more! – with food and diapers (nappies) to cover whatever the baby might need during the flight.
Medical Devices
The interpretation here can be broad, but at a minimum include a cane or crutches, collapsible wheelchair, and any oxygen or dialysis devices you're dependent on. All free of charge.
Of course, the exact specifications vary by carrier, and you'll definitely want to check the specific policy of any airline you're planning to fly. Some strict carriers aside (hi EasyJet!), most airlines won't stop you from boarding while holding any of the above items with you, even if it's not explicitly mentioned anywhere on their website.
Carry-On Baggage Policies from Around the World
Many policies explicitly will list most, or all of the items above. And some carriers, like Avianca (see below) even allow balloons!
Here are some specific policies from around the world:
North American carrier
Click here for the United Airlines policy
Scroll to bulleted list
South American carrier
Click here for the Avianca Airlines policy
Scroll to "What Can You Take?" then expand "Additional Items"
European carrier
Click here for the Air France policy
Scroll down to yellow border with "Additional Items You May Take on Board…"
Middle Eastern carrier
Click here for the Qatar Airways policy
Expand "Hand baggage allowance" & see box with "Carry more on board"
Asian carrier
Click here for the Malaysia Airlines policy
See bottom of page 2
Even if there is no mention in the official boarding policy of the airline you're flying, so long as it's not a discount carrier, in all likelihood, no one will stop you with any 3-5 (or even ALL) of the knick knacks listed above whether you're wearing or holding them or they're clipped to the outside of your luggage like a neck pillow or camera bag.
I've flown dozens of airlines, and never once been stopped with any of the above accessories as I boarded!
Happy flying!!
Lana
Do you usually carry any of the above items outside of your luggage when you board a plane? Any time that you were prevented from bringing one of them on? Anything I missed in terms of carry-on luggage tips? Let me know in the 'Comments'!
Enjoyed this post? 'Pin it' to share on Pinterest & save for later!