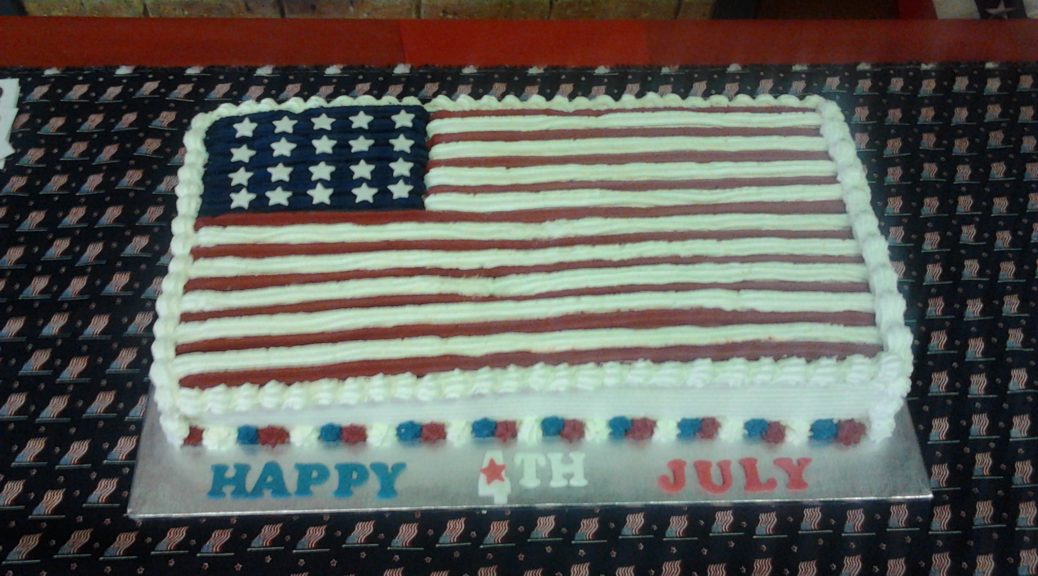 What It's Like Celebrating July 4th Abroad
What It's Like Celebrating July 4th Abroad
There is something particular about being overseas for a national holiday – especially your country's Independence Day – and I've had my fair share of experience celebrating July 4th abroad. Which for me has always been a very different experience from celebrating at home.
Perhaps my desire to mark the day somehow is due to the many all-American July 4th celebrations I've had stateside. As a kid on a road trip with my sister and grandparents, we spent the evening of July 4th in Colonial Williamsburg in Virginia, watching fireworks in a historical American setting with staff milling about in period dress.
As an adult, I lived in Washington, DC for nearly a decade, and spent many Independence Days there. Once spending it in the crowds of people down on the National Mall by all of the monuments. Another year at the top of a hill overlooking the fireworks from a neighborhood spot where everyone had poured out onto the streets. I also enjoyed hosting a barbecue and watching the fireworks from afar for many years with large groups of friends on the rooftop of my apartment building. Eating red, white, and blue colored desserts and taking in the many fireworks displays across the horizon.
And then after so many typically American July 4th celebrations, I moved abroad.
Whether living abroad or simply taking advantage of the day off for the holiday to take a trip overseas, many of you have probably been out of the country for the 4th of July, even if it was just once.
I've enjoyed celebrating July 4th abroad many times now, whether it was where I was living at the time, or on a summer trip. Here are a few of the ways I've marked the day when I've been outside of the US:
Celebrating July 4th Abroad in Perth, Australia
When you live abroad, it's sort of an unwritten rule that you have one week before and after to properly celebrate a holiday from back home that is just another regular day where you're living. Especially when it's a holiday that falls on a weekday.
So in 2012 when I was living in Perth, Australia, my July 4th celebration actually happened a few days early – on July 1st (thanks cell phone camera, for helping me figure that out exactly!). Definitely within that week leeway on either side of the actual date.
I knew the celebration was a carnival, taking place mostly outdoors. And remember that while July is summer in the US, it's wintertime in Australia. Fortunately Perth has one of the mildest Australian winters, so it was still quite pleasant strolling around.
I knew the event was a carnival, but there were a lot of unexpected ways that the event was an "American" celebration.
Like the American classic cars: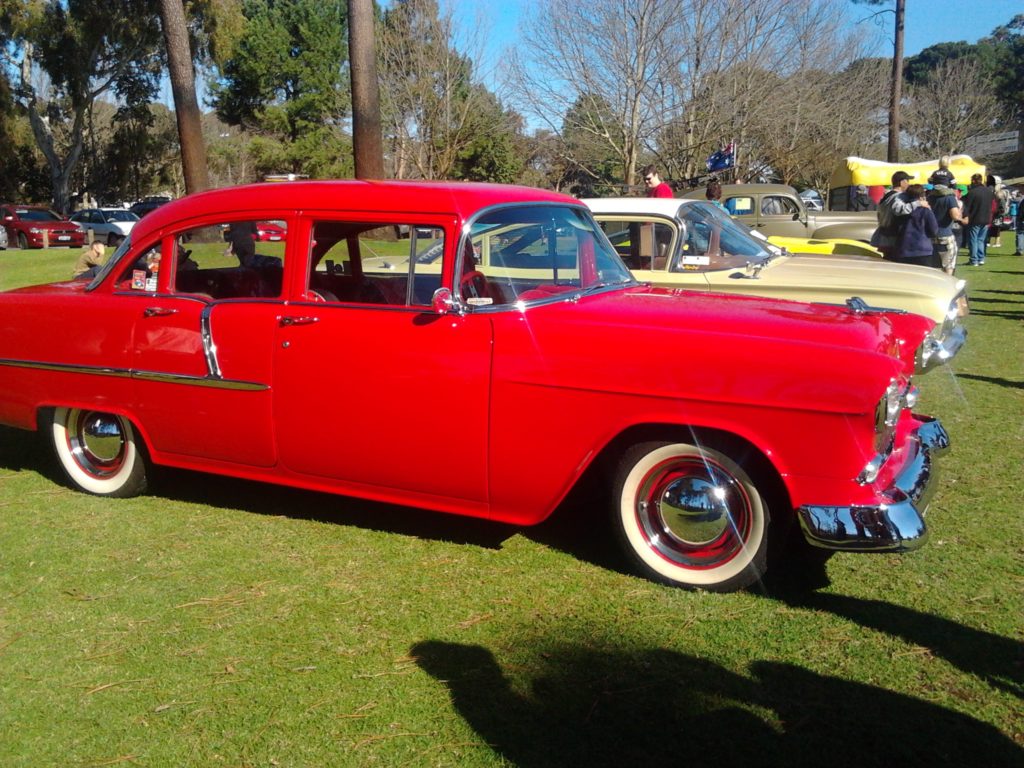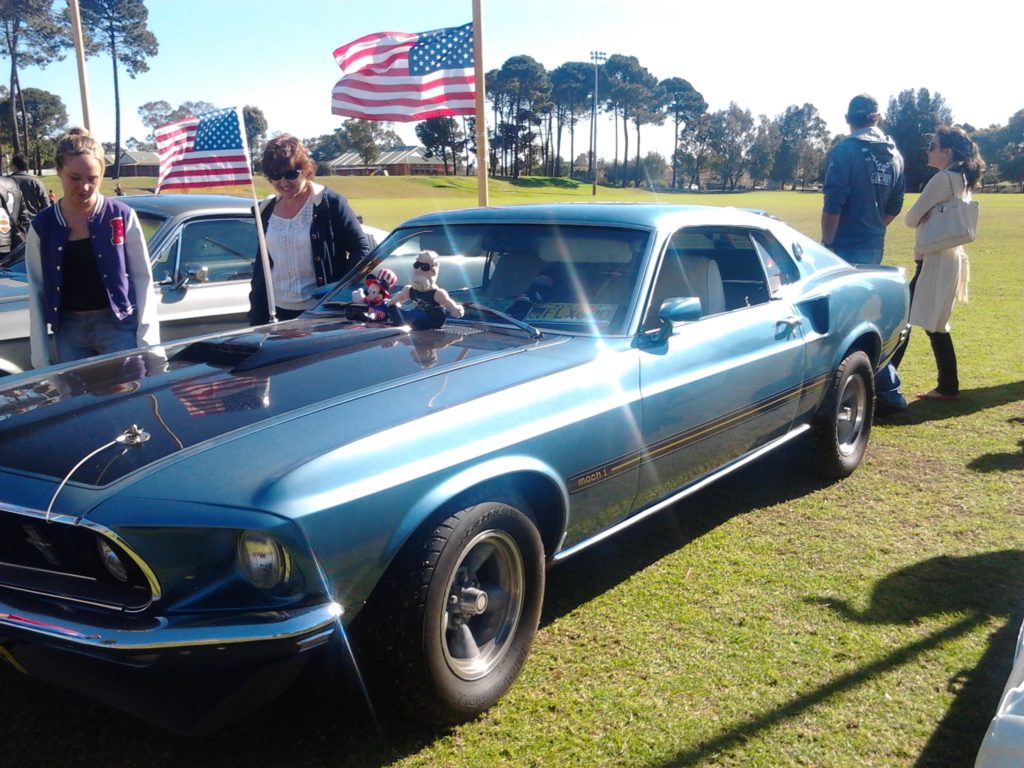 Although you typically need to re-fit any cars you bring over to move the steering wheel to the right-hand side like the Australian vehicles, you can get a special dispensation to keep the steering wheel on the left if you have a classic car.
Or the tons of motorcycles, many outfitted with American décor: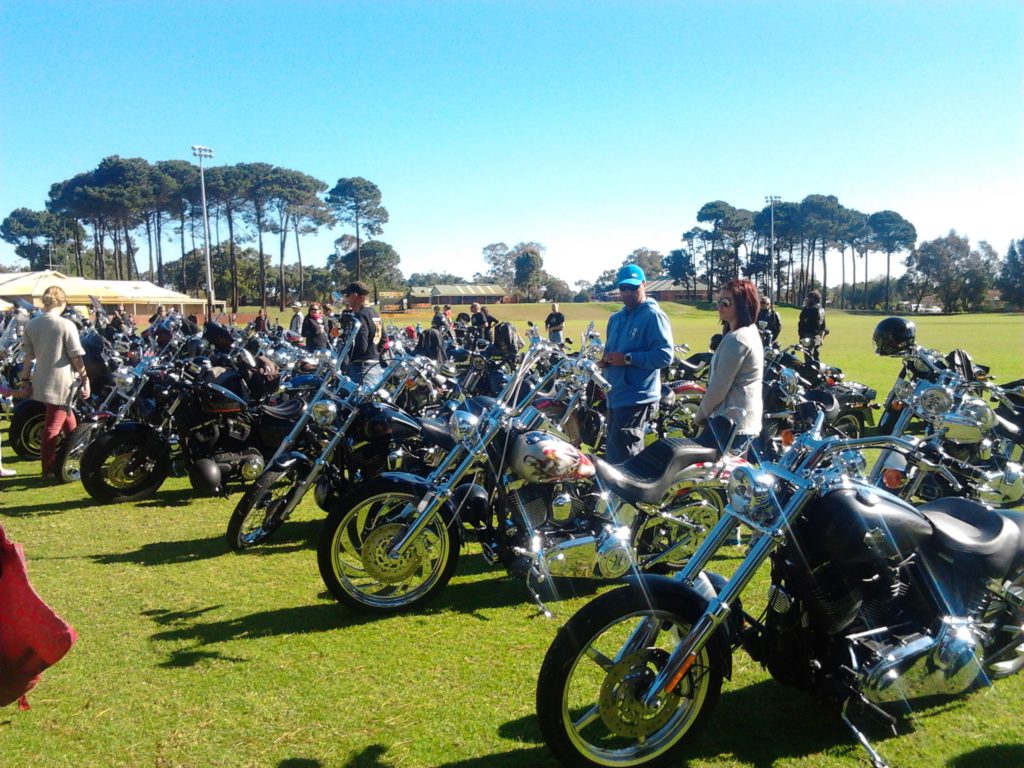 Yes, there was a carnival, too. A costume contest and an American flag cake and booths all around, including from the local Perth baseball team.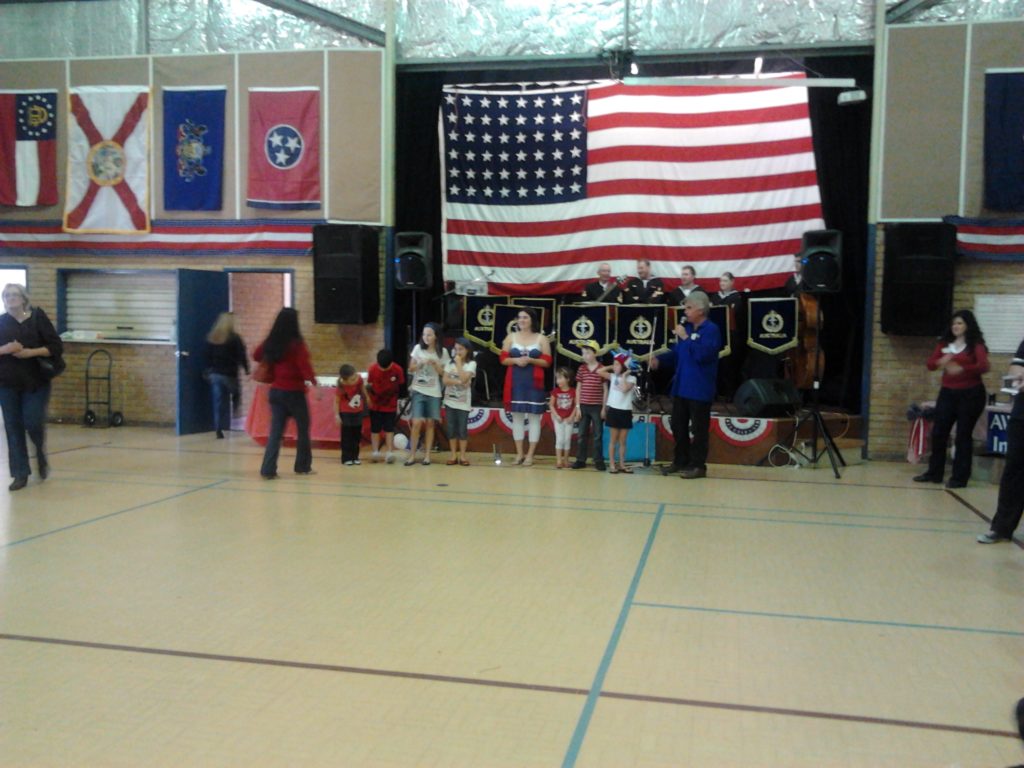 But it was the unique aspects of the day – namely the vehicles – that still stand out in my memory the most.
Celebrating July 4th Abroad over a Road Trip in France
One year the 4th of July fell over a summer road trip. On July 3rd I waved goodbye to the foodie mecca of San Sebastian, Spain, and headed toward a small town across the border in France to stay with family friends of my traveling companion.
This was a British couple with a vacation home in France, and the timing just happened to work out for us to pop in for a night. What I didn't know was that the couple had just recently become American citizens, after several years living in the US.
So when we first drove up to the gate, this was our welcome: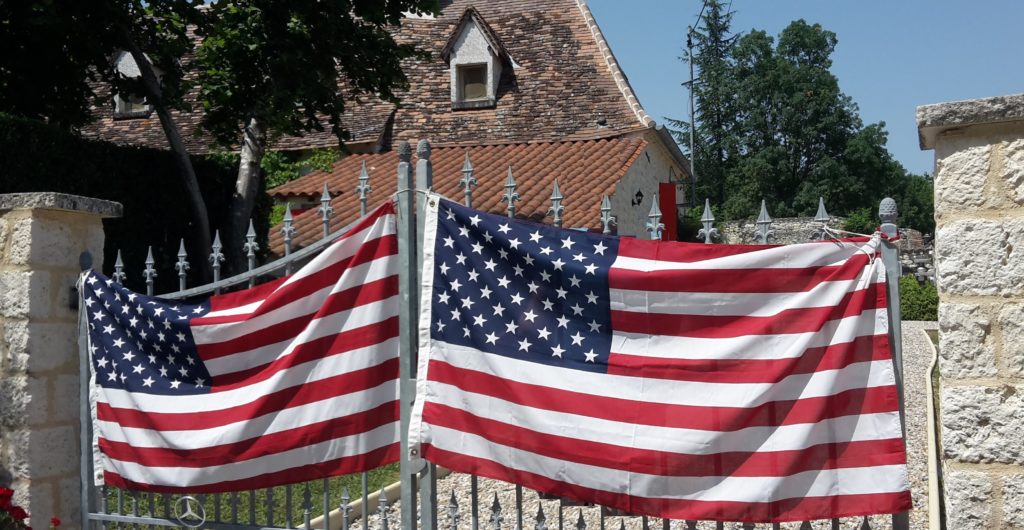 Obviously we had found the right house, and had even been placed in a room in the house meticulously decorated with American memorabilia. However, that was the end of the American-themed part of the day.
We enjoyed a dinner of local specialties with bottles of wine we picked up at a winery just down the road. In the morning, we strolled through a local market and had a typically French start to the morning with cafe au lait and fresh croissants.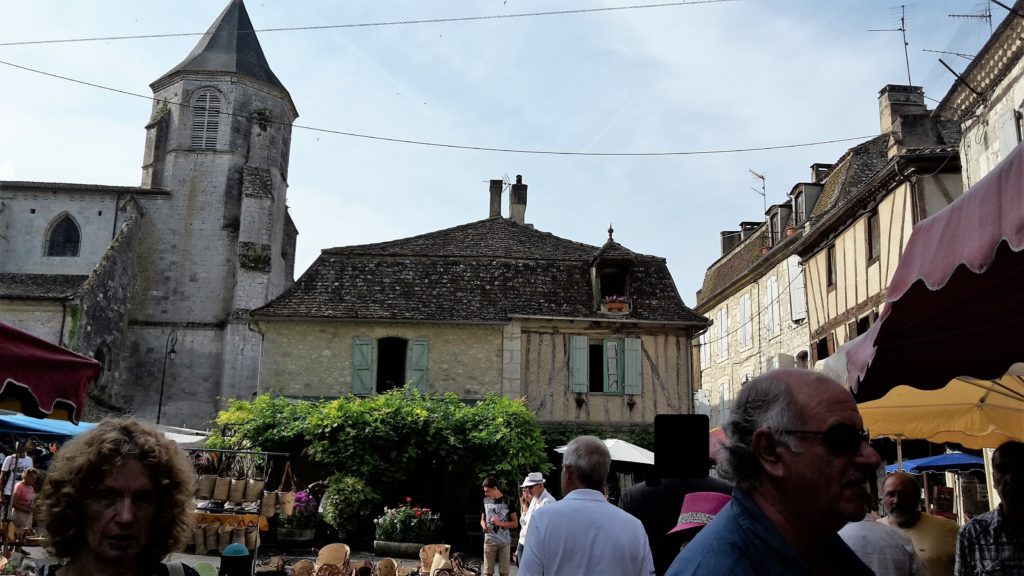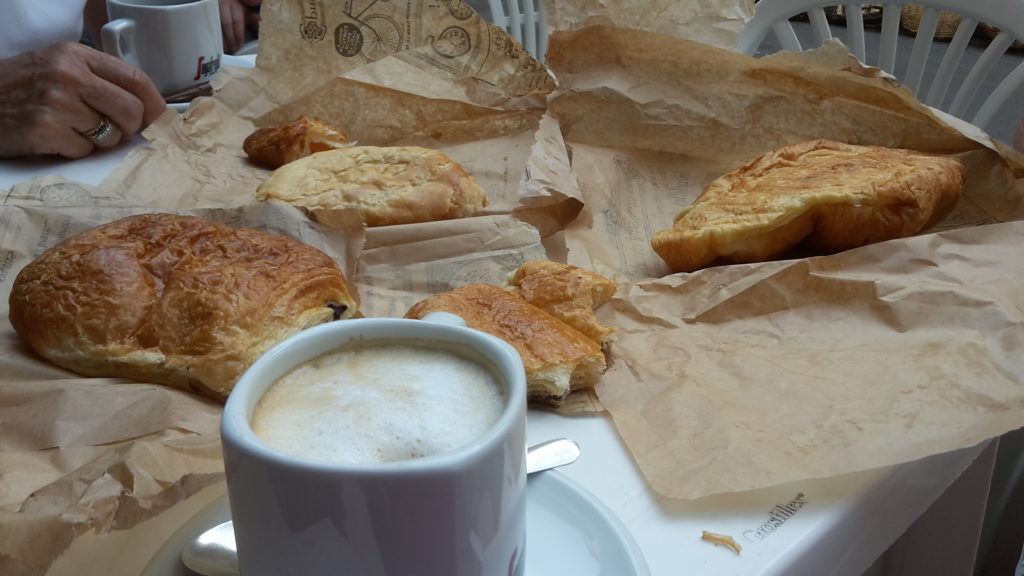 Somehow, though, as I reveled in the local French experience, it stood out as a contrast to what the day would have been like had I been in the US instead.
Celebrating July 4th Abroad in Milan, Italy
July 4th last year, which I spent at home in Milan, Italy, had the potential to be my biggest July 4th overseas yet. I had lived in the city nearly three years at that point and knew a ton of other Americans. I was a member of an English-speaking women's club that had a lot of American members. I was invited to a large Independence Day celebration.
While the day had the potential to be a blowout July 4th, it ended up being incredibly low-key. It was like any other Monday, and although as an American I definitely wanted to celebrate somehow, I did not feel up for the party atmosphere.
So instead I had what for me was the perfect way to mark the holiday. I met up with a small group of American friends locally and we went for dinner together at a restaurant owned by an American friend.
And as my own personal way to mark the day as being different, I conducted a mini act of American rebellion in Italy of wearing flip flops out. Which definitely marks you as an outsider, as this is not how the locals dress when they leave the house in Italy.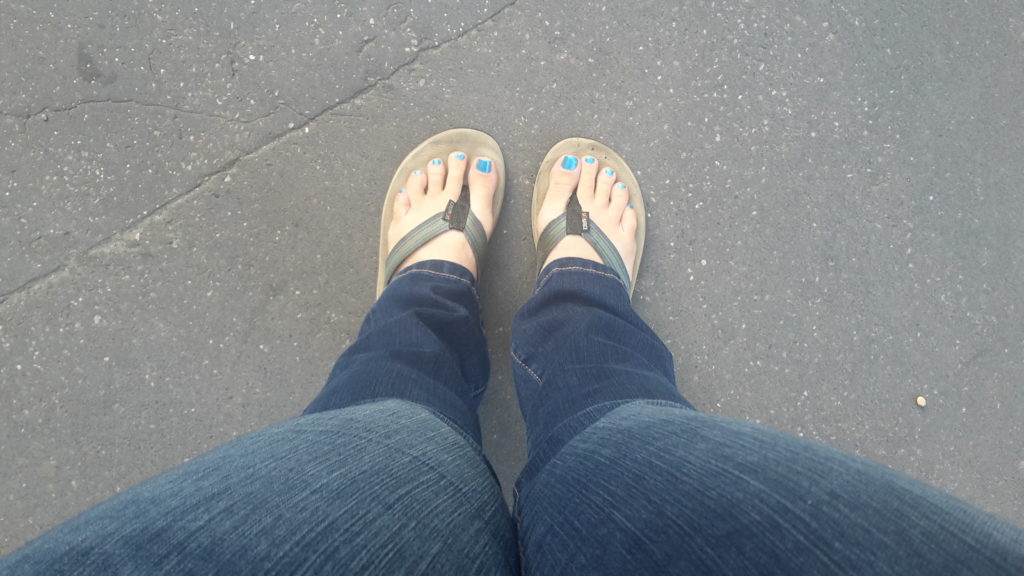 Although my July 4th in Milan might not sound so exciting, when you're overseas and national holidays come along, it's up to you how you would like to celebrate. Sometimes the big organized party will be your speed, other times it's a quiet meal with close friends.
However you decide to mark the occasion, the important piece for me has always been doing something special and recognizing the day in some way. Making the holiday your own, even if it's not a typical celebration.
Happy 4th of July!!
Have you ever been in the position of celebrating July 4th abroad? What was the experience like for you? If you've always celebrated July 4th stateside, would you ever consider being abroad for the holiday? I'd love to hear your thoughts and about your experiences!
Did you enjoy this Post? 'Pin it' to share on Pinterest!