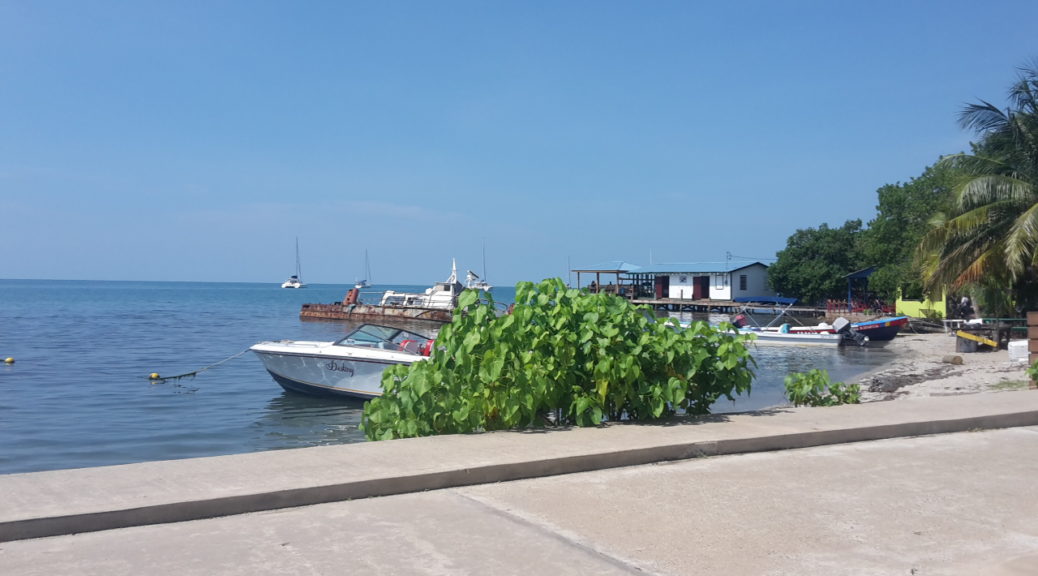 Practical Guide to Achieve Your Travel Goals this Year
Note: This post may contain affiliate links.
Happy new year! January 1st is a fresh start for many people. Have you made resolutions for the new year? Or are re-energized for a project that has languished?
One thing I always think about leading up to a new year is what kind of travel I'd like to do in the year ahead. Sometimes my focus is on visiting new countries. Other times it's exploring close to home. Or visiting friends in new places. It depends on the year.
Whatever my travel goals though, it always takes a bit of planning to make my dreams a reality.
Sure, planning is not as fun as ogling over pretty pictures on Instagram, but a little bit of preparation goes a long way.
Here's what you'll want to think about *soon* so this is the year you actually make it happen!
When You Can Travel
It sounds so basic, but the reality is that if you don't start blocking off times now at the start of the year, weeks will turn into months and the time to achieve your travel goals will slip away.
The good news is that it doesn't take much to get organized!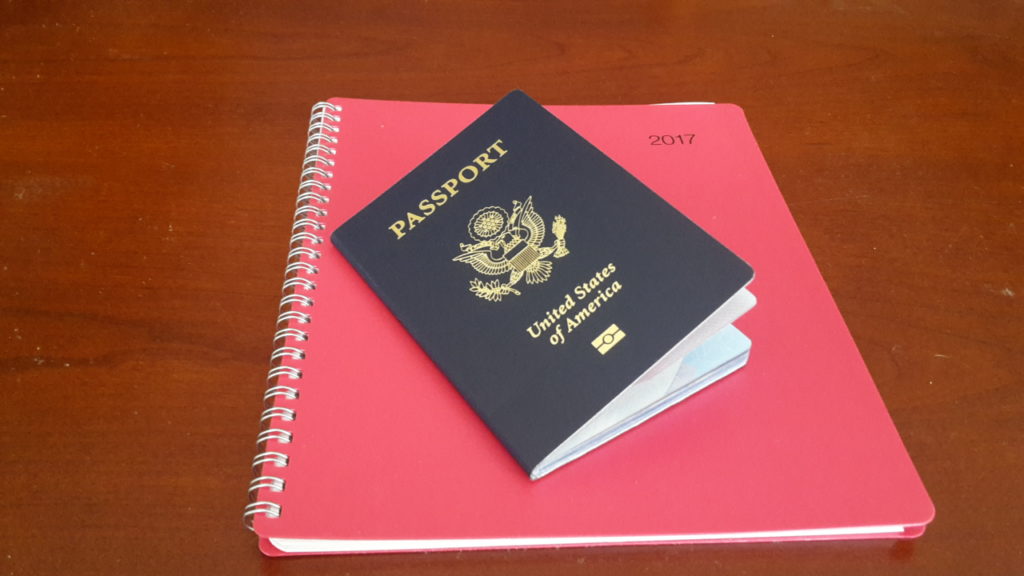 First, break out the calendar. I'm old school, so I still have a paper version that I maintain each year. You're probably using some form of app or electronic calendar. Whatever the format, the process is the same:
When You'll Be Busy
Mark holidays. Public holidays in the country where you're living, plus any religious holidays not already on there or any special days off (like possibly in an election year).
Block off busy periods at work you won't be able to travel. It's important to merge work obligations onto your personal calendar so you don't accidentally book a trip when you're expected to attend a conference somewhere or have another conflict or big deadline.
List other obligations. I know I'll have a cousin's wedding this June, so I've already marked that date on my calendar. Last year was a big celebration for my grandmother's 90th birthday. If there's anything you know is coming up, capture it now.
Time for Travel!
Anything not already marked off as a busy time is now fair game for all that travel planning you're itching to do. You may want to consider things like having a weekend at home if you're traveling for several consecutive weekends prior, but other than that, go nuts:
Block off times for top priorities. There are the travel goals you definitely want to achieve this year, so make those your top scheduling priorities whether it's finding a weekend in common to travel with friends or blocking off two weeks in a row for a bigger trip.TIP! Of course, you'll probably also want to think about the weather where you're heading, so you don't end up in Asia during rainy season – even if it's a good time for you to vacation.
Ask for time off (if needed). If you have a full-time job like me, you probably need to request time off in advance. Some offices even approve limited vacation based on who asks first, so it's definitely to your advantage to ask early!TIP! It's also possible if you're considering two different times (or comparing prices) to get tentative approval for both, and then later confirm what days you'll actually be out of the office when you book.
Who to Travel With
Being back in the US after several years of living abroad, this is definitely the area where I struggled most last year.
In Milan, I had it easy. For many of the weekends I was looking to travel, I had a friend ready to go on an adventure with me, and it was also very affordable to travel solo.
This year I had some solo trips (including a week in Belize) and traveled several times on my own to visit friends in different cities – New York, Boston, Detroit, Washington DC – but I was far less successful managing a weekend escape with friends.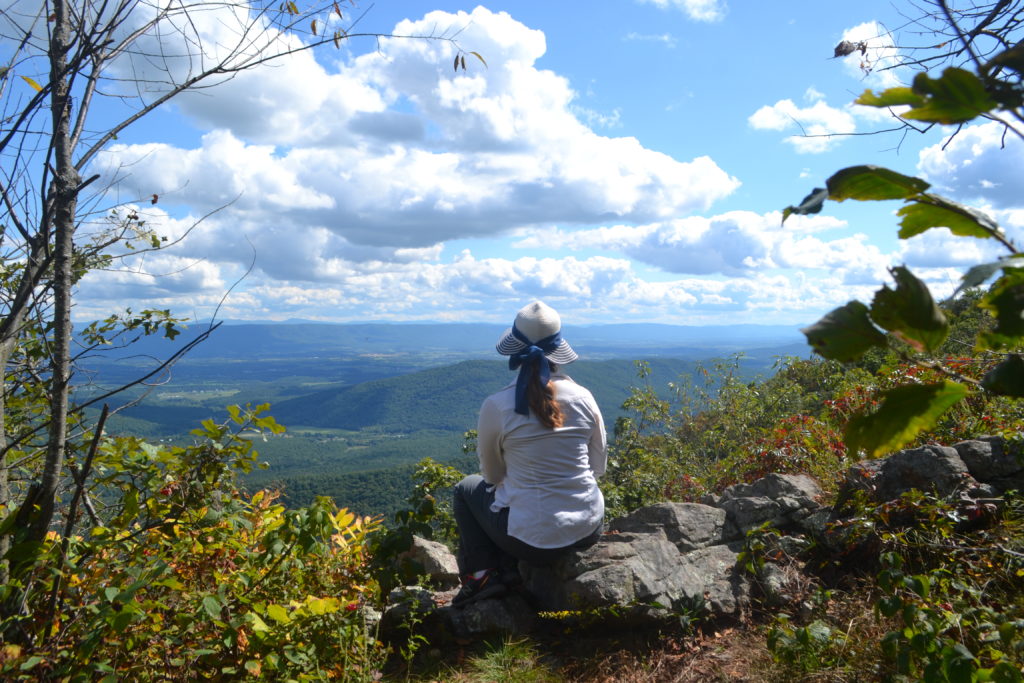 In the end, I only successfully planned ONE weekend trip with a friend this year. Everything else fell through.
I'm definitely getting on the planning for this much earlier than before (including reviving some of the trips that were planned but didn't happen last year). I already have tentative plans with several sets of friends for weekend getaways and hope to get to some of those destinations early in the year.
Where to Go
Maybe your travel goals for this year include specific destinations, or perhaps you're simply trying to visit 2 new countries and you're not sure which ones to choose.
     READ MORE: Top Travel Destinations of 2018
Here are some things to think about when deciding where you'll go in the coming year:
Staying Close to Home
Many of us (myself included!) are guilty of gallivanting off to faraway places while leaving spots closer to home unexplored. I even did this when home was Perth, Australia and only when I was leaving for good did I finally explore the other parts of the country.
But no more. Wherever you are in the world, there is something (& probably several somethings) that are notable in your area, whether it's a museum or restaurant or amazing spot in nature.
Think about:
What is in your town (or village or city)? There is this glorious thing called the internet – which you can obviously access if you're reading my blog! – that let's you search for anything and everything. Even if you've lived in the same place all your life, you might be surprised about what information is out there. Find bloggers who write about things locally, or simply search for things like "Best Brunch in <your city>" or "Best Instagram Spots in <your city>"
https://www.instagram.com/p/BZn8hXoHWe4/?hl=en&taken-by=travelsavvygal
What hidden gems are nearby for a day trip? You've maybe never looked at your hometown or where you currently live from a tourist perspective, but there may be a quirky museum you've never heard of before or a beautiful spot in nature within a half-hour drive. I've found great information about various cities I've lived around the world by searching for things like "Best day trips from <insert your city here>" or "Best Hiking in <insert your state or country>"
What is in driving distance for a weekend? For me, if I am driving somewhere for the weekend, I try to keep it around a 3-hour drive or less if I can. There is actually quite a lot encompassed in that area, from beautiful national parks to beaches to ski destinations to wonderful city escapes. This past year I enjoyed the beach in Delaware and Maryland, towns in Virginia like Richmond, Williamsburg, and the adorable college town of Charlottesville, and a girls' hiking weekend. Figure out what towns you have yet to explore that are nearby – they might surprise you!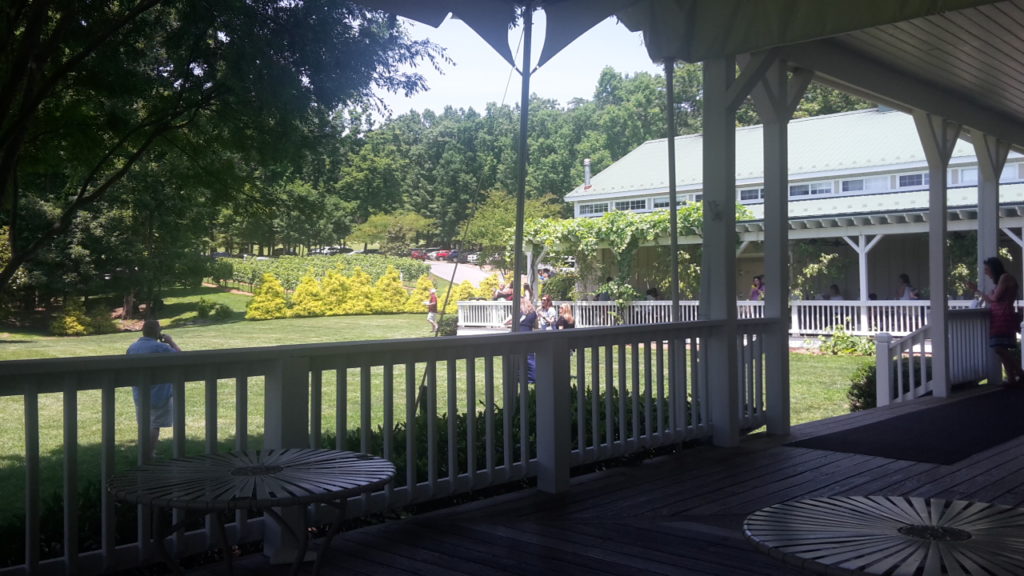 Heading Further Afield
Where can you get to easily by bus or train? For me, traveling by bus or train gives me a bit more flexibility with my travel plans, as I can relax more or be productive on the way (there's usually WiFi) as opposed to when I'm driving. When I lived in Milan, Italy, there were a ton of adorable small towns just a train ride away, plus cities like Florence, Venice, Rome, Naples, and Geneva, Switzerland. Check out the routes of where you can get to easily. Some of the destinations may be unexpected!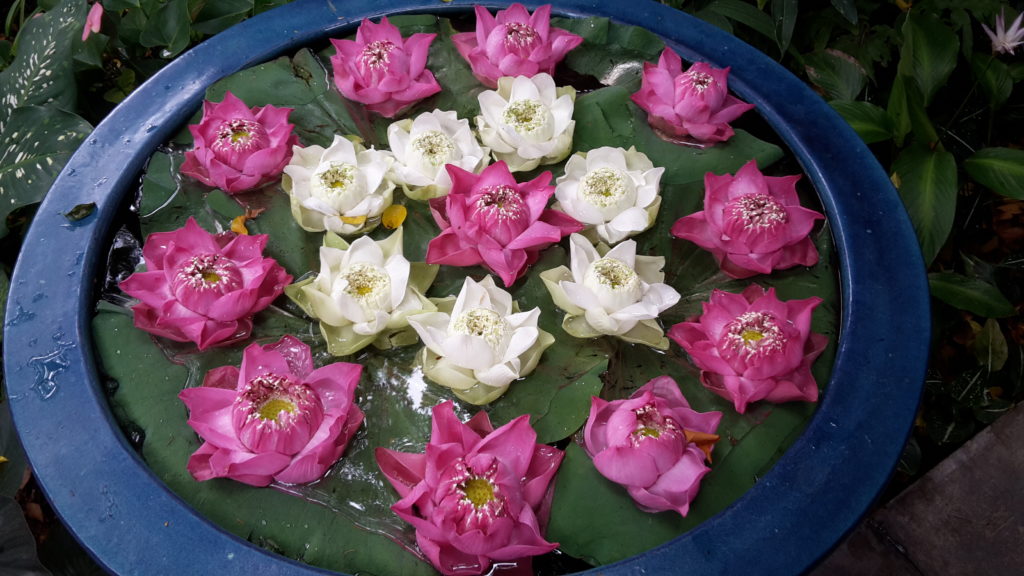 Where will a short, direct flight get you? Okay, so nowhere is exactly easy to get to from Perth, Australia, but Bali is only a 3-hour plane ride away. From Milan I flew direct to places like Seville, Spain and Bangkok, Thailand and Tel Aviv, Israel. And from Baltimore there are all sorts of spots easily accessible around the US, Canada, Caribbean, and Mexico. A quick search will tell you all the places you can get to directly from your local airport. Short flights make it especially easy to squeeze in a weekend escape without having to take any time off of work.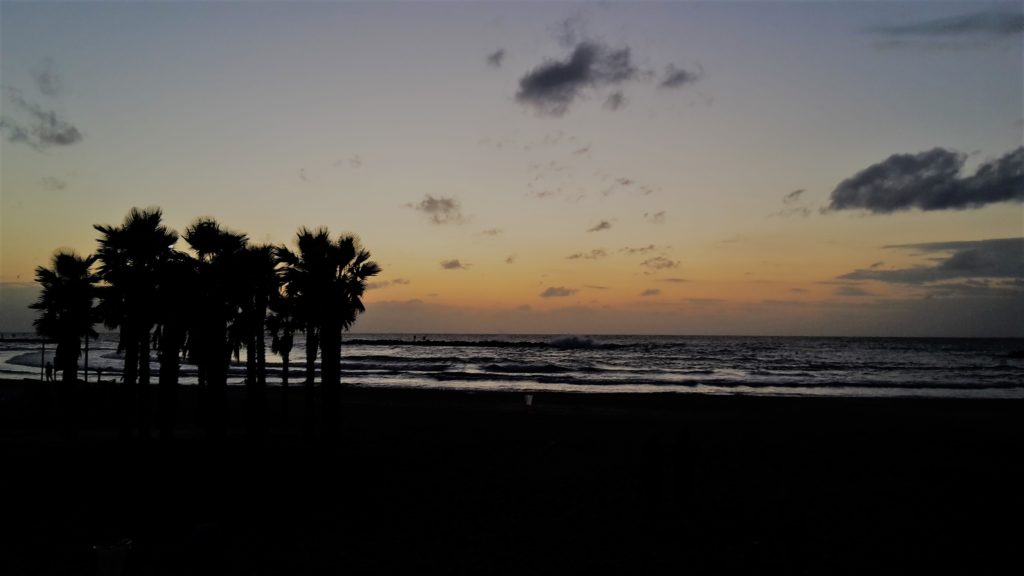 What are your top destination priorities for longer trips? Last year for me this was Vegas for a long weekend, a week-long solo trip to Belize, and visiting several spots in the Caribbean on a cruise that left out of my current city, Baltimore, Maryland. For this coming year, I have a few priorities set including a return to Central America and several weeks in Europe. Longer trips are the hardest to schedule, so get these on your calendar early!
Booking that trip!
This is the hardest part for most would-be travelers. There are always endless reasons to delay actually committing to a trip, which means if you wait long enough, you'll never actually make it anywhere. So even if it makes you a bit nervous to commit to that train ticket or flight, JUST DO IT!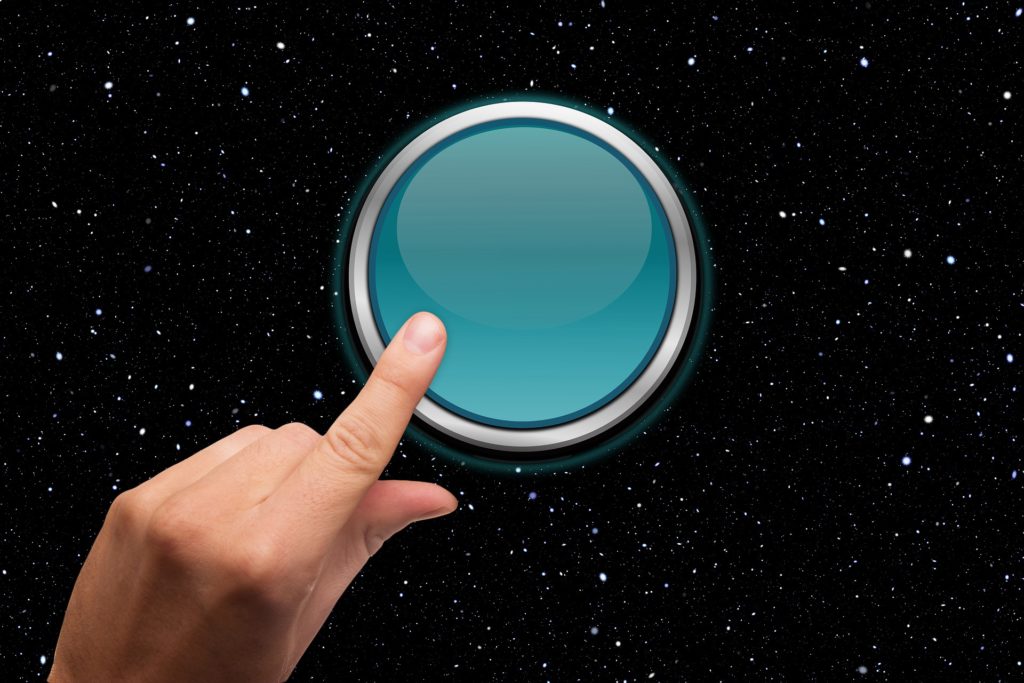 Some of my least-stressful travel planning has been when I've booked a bus or train or flight several months in advance. There's none of that back-and-forth of debating whether to go or not the week before, or analyzing if it is a good weekend for a trip. You already have a ticket and you're going!
Do you already know of some trips you'd like to take this year? Look at flights RIGHT NOW!
With your transportation taken care of you can focus on getting excited for the trip, even if you do minimal advance planning before you actually arrive. I've taken trips where I've researched extensively beforehand and others where I only first started looking into what to do as I was at the airport waiting for my departing flight. Either way, I always have a great time.
And if you're not staying with friends or family, take the time early on to also book where you'll stay. I like to arrange my accommodations through Booking.com, because most properties allow you to cancel with no penalty up until a few days before the trip.
You can find Booking.com prices and other sites on TripAdvisor for hotel bookings, where you can enter your dates and it will show you availability at the top-rated places to stay, including comparing the cost across multiple booking sites so you can get the best deal. So no need to worry, just lock in something now that can be cancelled later – and you can always re-book if you find a better spot.

And when I'm looking to have a kitchen to do my own cooking or am finding hotels to be a bit pricey, I check out what's available on AirBNB. I've stayed in properties around the world and have had mostly positive experiences. Plus, if you run into any issues, their customer service is excellent.
(If you're new to AirBNB & book using this link, we'll both get travel credit!)
My Travel Goals This Year
This year's travel goals for me are a combination of doing more exploring close to home and also making it to at least 3 new countries. Close to home for me in part includes doing more in Baltimore where I currently live. Despite having lived here before and a year and counting now, there is still plenty left to explore.
I also have some new US cities in mind for a visit, like Denver, Colorado (where family just moved), Savannah, Georgia, or Asheville, North Carolina. Plus, some cities I'd like to re-explore after a long while like Philadelphia, Pennsylvania, Mexico City, and Quebec, Canada.
     READ MORE: The Best Advice to Travel More
In terms of new countries, I'm already booked for a January trip to Nicaragua! I hope to explore other new countries on a European trip, possibly Malta (which has been on my bucket list for a while) and Norway (where a friend recently moved).
What My Travel Plans Look Like So Far
This month I'm headed to Nicaragua for the first time! I locked in flights back in November, and arranged my accommodations shortly after, so now I just need to finish with some planning and get on that plane.
I do take my own advice of course, so I'm working on confirming dates for other trips I'd like to take. The biggest one is a return trip to Europe where I haven't visited since moving back to the US a year ago. Of course I want to see old friends in familiar places as well as hit up some new spots.
Just as important though is identifying weekends to block off for all those other shorter trips! My focus is currently on some weekend ski escapes this winter, and making it to some of those US cities I can get to easily by train or a direct flight. I've already made tentative plans with friends for a foodie weekend in Philadelphia and a trip to Savannah, Georgia – now we just need to lock down dates.
And of course, there's my wish list of places to go. I'd love to get to the countries of Portugal, Georgia, and South Africa for longer trips. Closer to home is maybe Belize for a return trip or a weekend in Puerto Rico once hurricane recovery is further along. A road trip along the Kentucky Bourbon Trail or in Yosemite National Park would be amazing, plus city escapes large and small around the US.
     READ MORE: My Travel Lists
Now granted, now that I'm living back in the US many of my wish list items are those spots close enough for a weekend trip, which means it's centered around North and Central America.
Certainly my wish list has shifted every time I've moved continents – and yours should too! Think about spots that are close enough that you'll reasonably make it there. And keep an actual list of where you'd like to go so when you're itching to go somewhere it's already handy.
I wish you the best year of travel yet – now go make those plans!

What are your travel goals for 2018? What travel challenges can I help with? And what topics should I cover in this year's blog posts that would be most helpful, so this is the year you achieve your travel goals?
Enjoyed this post? 'Pin it' to share on Pinterest & save for later!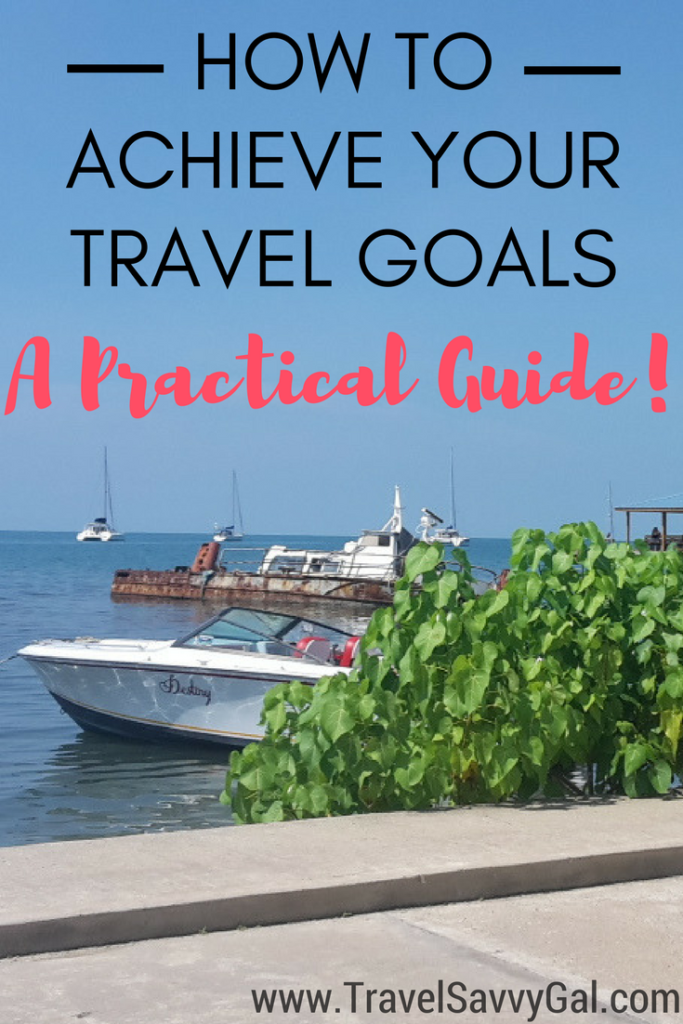 Note: If you purchase something through a link on this page, I may earn a small commission at no extra cost to you, which helps keep this site running (thanks for your support!)