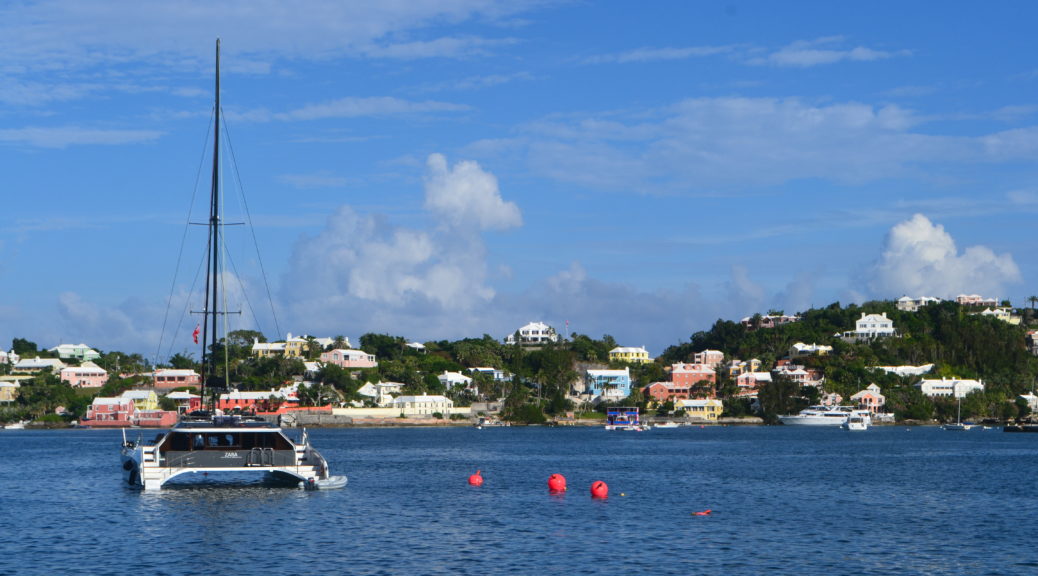 Travel Superlatives of 2017: To Inspire Your Next Adventure
This year has involved quite a lot of transitions. I started my first full-time job in quite some time (hint: it's not blogging) and have been slowly figuring out how to balance it with my passion for blogging, travel, and you know – life, the universe, and everything!
This also marks a full year spent back in the US after five years abroad, and it hasn't always been smooth sailing. I was shocked at how much my post on moving "home" resonated with readers, and continues to resonate with many others experiencing the same challenging transition. It is the post when I felt the most vulnerable clicking that "Publish" button, but such a lesson to me that it is when you really put your authentic self out there that you connect the most with those around you.
     READ MORE: What It's Like Moving Back "Home" & Tips on How to Adjust
And that's really what my travel superlatives come down to. It's a collection of moments in far-flung places and spots close to home when I connected with those around me. Sometimes through an experience and sometimes a meal, but all were opportunities for wonder with some excellent company to share it all with. And a bit of adventure.
I hope you enjoy my stories from the road and perhaps even find some travel inspiration for the year ahead. Here are the moments resonating with me from the past year:
Best Nature Adventure: Belize's ATM Cave
I love caving and adventure, plus the tour to Belize's ATM Cave (you must be on a tour to enter) was touted by every operator as the top day trip to do from San Ignacio, Belize. The tour itself was absolutely incredible, involving plenty of strolling, swimming, and even a bit of rock climbing to navigate the internal passageways of the cave, including ancient Mayan sites. Wow, just wow.
     READ MORE: Exploring Belize's ATM Cave, a Mayan Archaeological Wonder
     READ MORE: 9 Reasons Belize Should Be Your Next Travel Destination
The Dam Tour is limited to 20 people every half hour and can only be purchased in person on the day. But it is worth an early start to guarantee a spot on one of the coolest tours I've ever been on. Due to security concerns, the insider tour no longer includes a trip to the Power Plant floor, but in its place you get to wander behind the scenes through the inside of the dam itself in areas that were never intended for visitors. There is amazingly cool graffiti and other markings along the way, plus some killer views through vents peering from the inside out!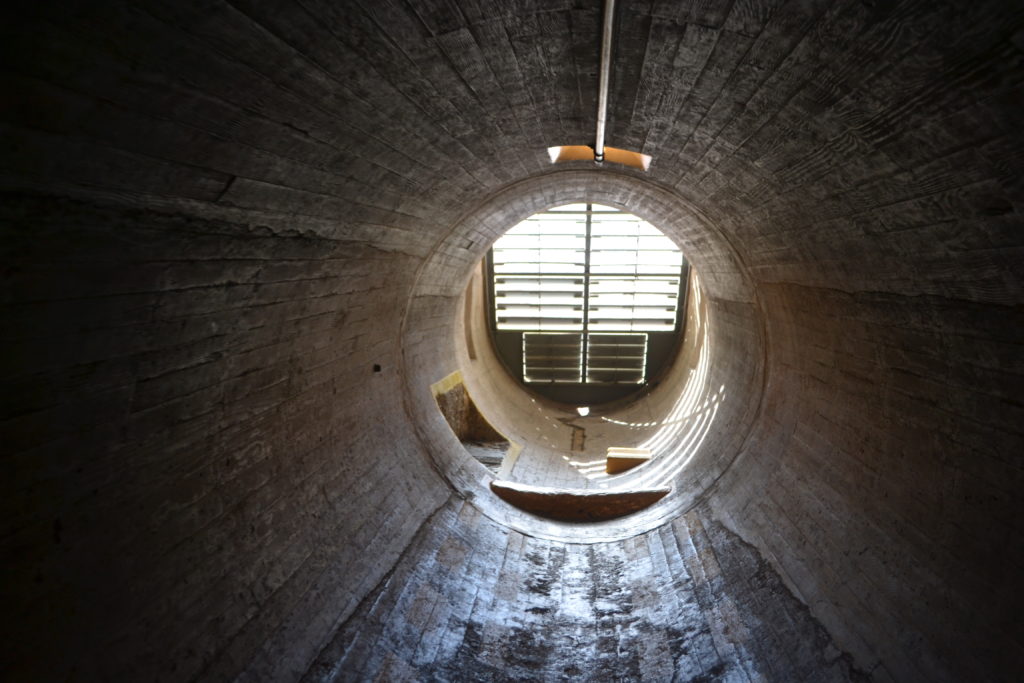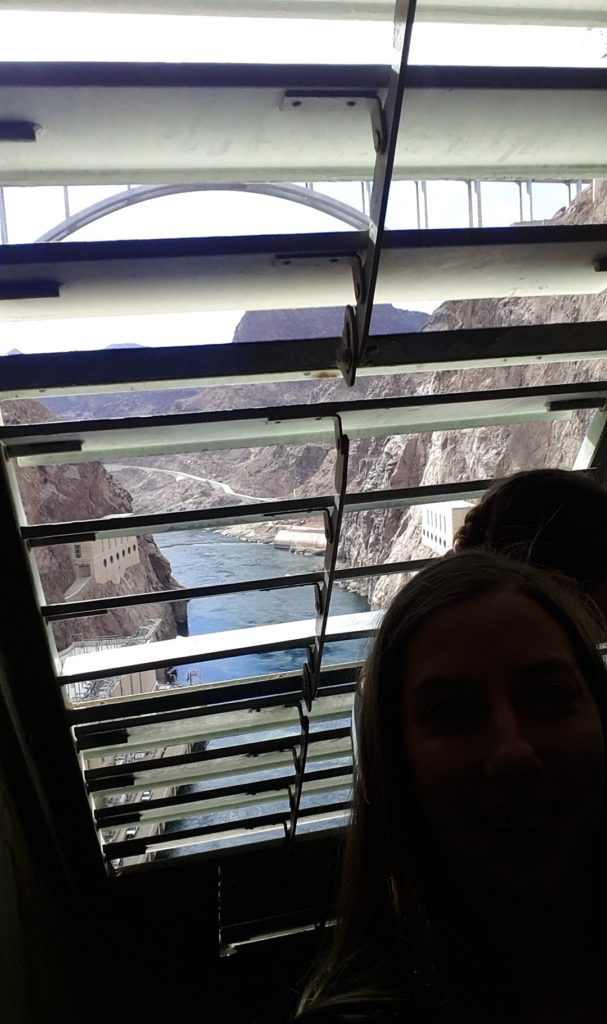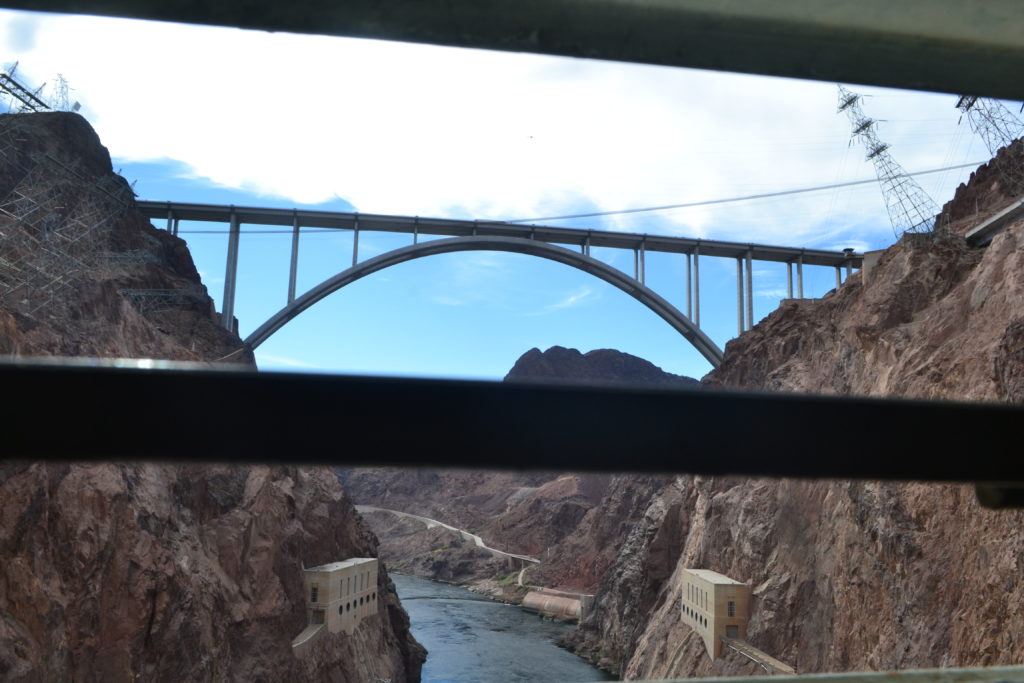 Best Wine Tasting: DelFosse Vineyards in Charlottesville, VA
I spent the weekend before my birthday on a getaway to Charlottesville, Virginia, a pretty easy drive from the Baltimore/Washington, DC area. I had been a few times before and one of my fondest memories from a weekend I spent in 2007 was of a barrel tasting at a winery up a gravel road a bit outside of town. My return visit to DelFosse Vineyards a decade later was just as memorable, with a personable and delicious journey through their wine collection during the tasting. Both their whites and reds are something special. And yes, there's still a gravel road for those last few minutes.
     READ MORE: Best Wineries in Charlottesville, Virginia: The Monticello Wine Trail
New Go-To Activity: Hiking
I've always liked hiking and mixed it in with my city escapes, but this is the first year that I've headed into some weekends with an intense desire to get out in nature – at which point I hunted down a hiking buddy or headed out on my own. Maybe it's my mentality shifting with age, but nothing helps to reset my mind than exploring nature's beauty with my own two feet.
Most Memorable Bites: Cambridge, MA & Charlottesville, VA
Let me start by saying that I had some pretty epic meals this year. From cooking my first-ever rack at lamb at home to savoring meals at high-end restaurants serving up 20+ course tasting menus, there have been some very delicious bites (yes, I'm a lucky lady!). But the two most memorable dishes of the year for me are the ones that were unique and flavorful and even months later stand out in my mind.
The first is a a crab and kimchi stew that I enjoyed at The Table at Season to Taste in Cambridge (Boston), Massachusetts. It was such an incredible overall (solo dining) experience that I boldly wrote a whole blog post about it as my best of 2017 all the way back in March and it still rings true all these months later.
     READ MORE: Foodie Scoop – My Best Meal of 2017 So Far: The Table in Boston
The other most memorable dish is a crispy scallop appetizer that I enjoyed at Brasserie Saison in Charlottesville, Virginia. It doesn't sound like all that much but it stands out in my mind both for being something I have never seen before (Crispy scallop outside and smooth-as-silk inside? Amazing!) and also because it was so perfectly executed that every bite was a piece of heaven.
     READ MORE: How to Spend a Weekend in Charlottesville, Virginia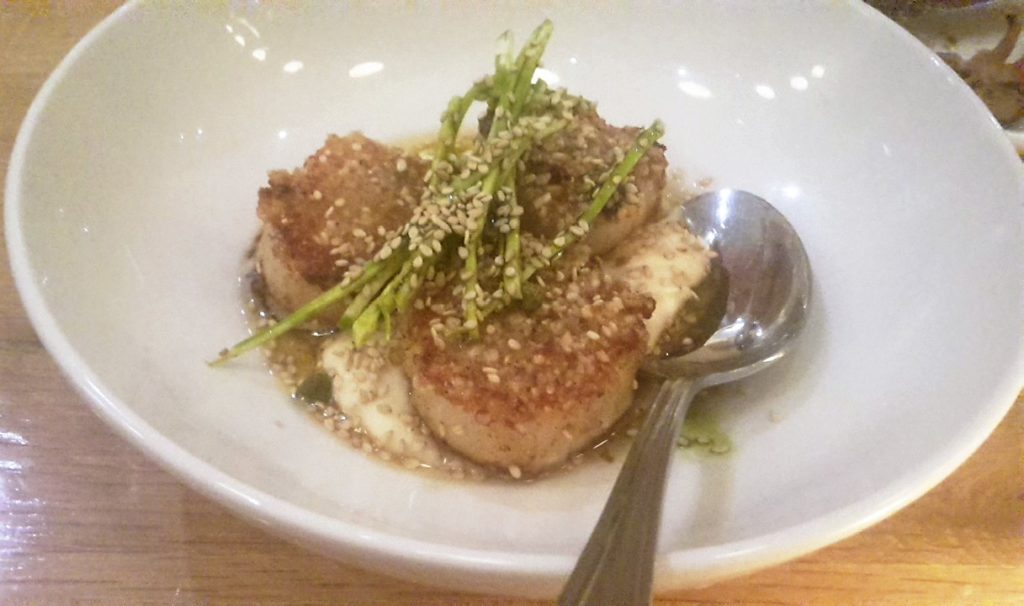 Best Art Exhibit: Kusama's Infinity Mirrors
I first saw Yayoi Kusama's art in Stockholm, Sweden and was so in awe of her unique style that I waited in a crazy line to get access to another exhibit of hers this year in Washington, DC. This latest exhibition included multiple 'infinity rooms' that were basically giant cubes you could step into with mirrors on all sides and see incredible lights and designs reflected all around you. Check out my blog post for more on the mesmerizing art, plus details on how to get access and when this exhibit may be headed your way – in 2018 it will be in Los Angeles, Toronto, Cleveland, and Atlanta!
     READ MORE: Yayoi Kusama's Art: Exhibitions I've Seen & Where to Catch Her Next
https://www.instagram.com/p/BU0PmqkgE_x/?hl=en&taken-by=travelsavvygal
Best Way to Experience My New Home City: On the Water
Part of my adjustment back living stateside has been to express gratitude and focus on all of the benefits of being back after time abroad. Certainly the convenience of American life and access to ethnic food top my list, but being in the city of Baltimore specifically means that I live quite close to the water. I can walk there in around 5 minutes and there's even a free commuter water taxi stop nearby that will take me to a few different spots across the harbor. And my running route takes me along the water's edge by Fort McHenry, where the Star Spangled Banner (the American national anthem) was written. Some of my favorite Baltimore water views from the past year:
https://www.instagram.com/p/BZn8hXoHWe4/?hl=en&taken-by=travelsavvygal
https://www.instagram.com/p/BbCd8k7nDEI/?taken-by=travelsavvygal
Hidden Gem City Escape: Detroit, Michigan
When you think of 'Motor City' you're probably imagining car production or dangerous neighborhoods, but the Detroit of today is so much more. My highlights from a long weekend there included fancy cocktails bars, craft breweries, apple cider mills, some delicious bites, and all sorts of notable art and architecture. Detroit's revitalization is still a work in progress, but it is already soaring and a spot I'd return to in a heartbeat!
     READ MORE: Finding Zero Mile in Detroit
     READ MORE: Fun Facts: Things to Know About Detroit Before You Visit
https://www.instagram.com/p/BcHuO6WnAov/?hl=en&taken-by=travelsavvygal
https://www.instagram.com/p/BZ9XSrjHLPk/?hl=en&taken-by=travelsavvygal
https://www.instagram.com/p/BaC532aHrDg/?hl=en&taken-by=travelsavvygal
Hidden Gem Outdoors: Sanibel Island, Florida
My first flight of the year was in January to visit my dad who now lives in Florida. Of course, the primary goal of the trip was to spend some quality time together, so I specifically refrained from doing too much research. Even the lovely stroll we took through an ecological preserve was something I spotted in a brochure after I arrived, not a bucket list item I had planned in advance.
So when we ended up taking a detour to Sanibel Island, I innocently took a stroll only to encounter loads of people with buckets and walking with their eyes glued to the beach. As it turns out, Sanibel Island is considered by many to be the best shelling beach in all of North America! Even though I'm no expert, it was exciting to see so many beautiful shells and even some of the sea creatures that had washed ashore.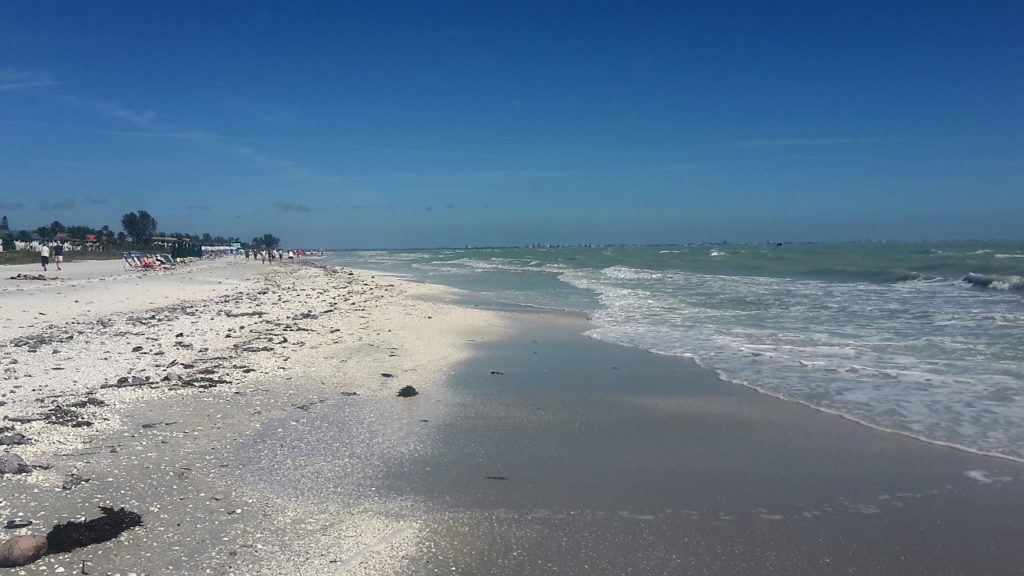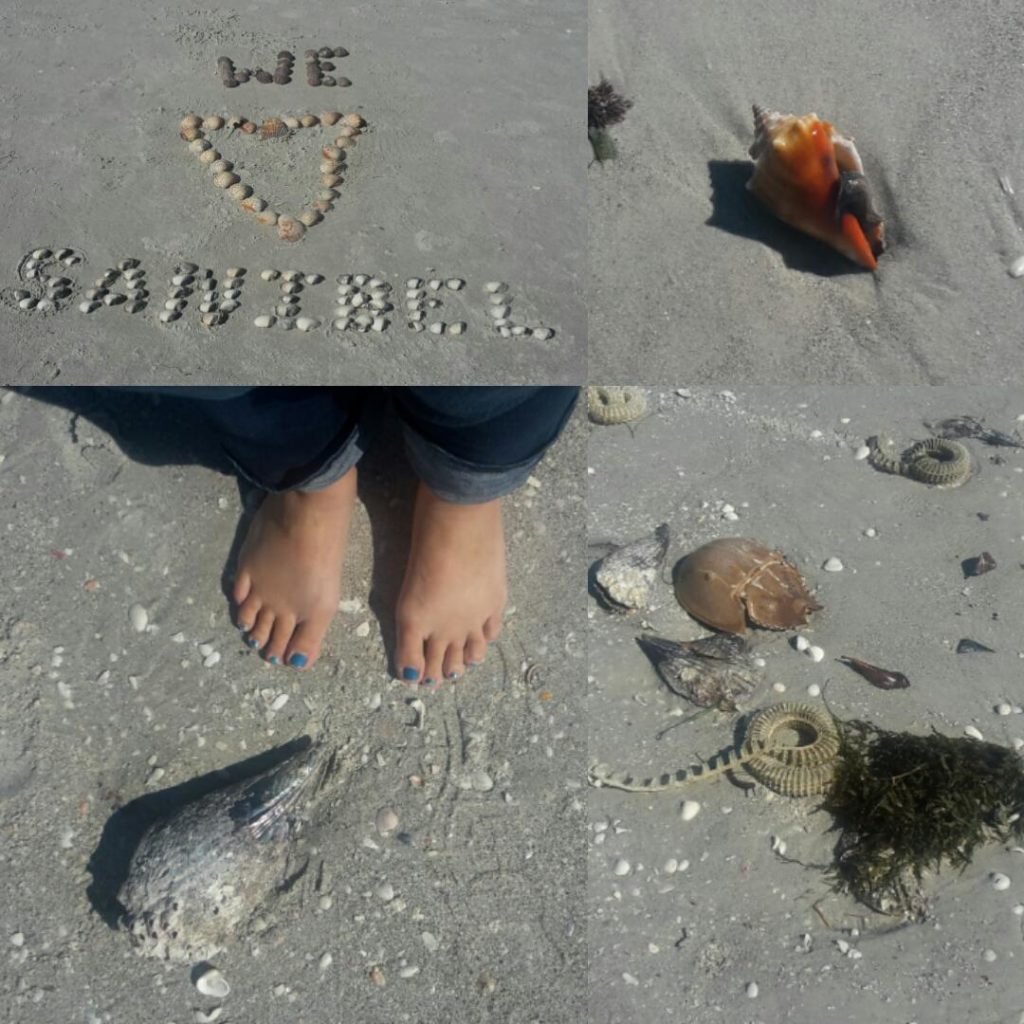 Favorite Getaway: Staying with Friends by the Beach
I could pretend I had some posh chalet in the mountains somewhere, but let's be real, I'm not that fancy. The place that I spent the most weekend getaways in 2017? With friends by Bethany Beach in Delaware. It's been a perfect haven and relaxed getaway on many a weekend, with great food and wonderful company. Thanks for hosting and for all the great experiences this year!
https://www.instagram.com/p/BYEzr7Olj9B/?hl=en&taken-by=travelsavvygal
https://www.instagram.com/p/BYLm7D0l9PI/?hl=en&taken-by=travelsavvygal
https://www.instagram.com/p/Ba2vdmNnAei/?hl=en&taken-by=travelsavvygal
Most Random Visit: Berlin Wall in a NYC Office Building
When I visited Berlin, Germany for a long weekend, I of course made it a point to see several sections of what remains of the Berlin Wall, including the open-air East Side Gallery. Across the ocean in New York City, the Berlin Wall was the last thing I expected to see in a random office building, and yet there are several panels that can be visited in the lobby for free!
Biggest Bucket List Item: Rock Climbing in Red Rock Canyon
Starting with my college years, plenty of friends have talked up Las Vegas as a site for gambling and debauchery. And the ones who really know me well touted the foodie scene there. But the biggest attraction for me has always been the rock climbing I've been hearing about for ages in the nearby Red Rock Canyon. My guided trip there was just as wonderful as I had imagined, with incredible scenery and a lot of fun on the rock.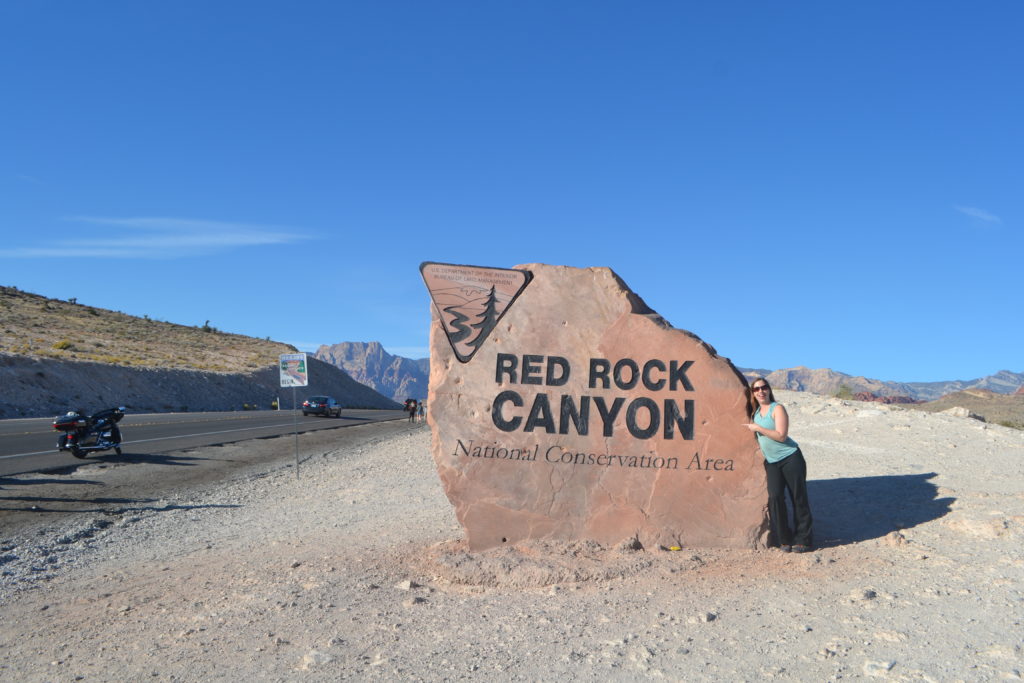 https://www.instagram.com/p/BbjskCEntkN/?hl=en&taken-by=travelsavvygal
Best Travel Experience: Hitching a Ride on a Boat in Bermuda
I was excited at having bought the Bermuda-exclusive loquat liqueur at the Goslings store in downtown Hamilton, the Bermudian capital that was half an island away from my cruise ship. The feeling of accomplishment slowly melted into apprehension as I realized that because it was Sunday, the ferry turned out to be on a truncated schedule and the last one had already left back toward the dock where my cruise ship was anchored about 20 minutes before.
I was quite annoyed at this point – Why hadn't I checked the schedule properly beforehand? Why didn't I realize it was a sign taking a taxi into Hamilton from the beach was a bad idea when no one else was headed that way? – I probably should have seen the signs ahead of time, given that I'm an experienced traveler. But fortunately we had another day in Bermuda, so I wasn't exactly in a rush. At least the cruise ship wouldn't leave without me if I didn't get back by a certain time.
I started running through possibilities in my head. There seemed to be a local bus station nearby, and many buses had passed through the main street downtown. Surely it would be cheap to take the route to the far side of the island, although the trip might take a while and who knows how long it would be before the next bus. A taxi was an option, but probably a $60 one. So it wouldn't be a cheap mistake, but at least I'd make it back to the ship for dinner.
One consolation was that I wasn't alone, there were actually 4 of us from the cruise strip stranded at the now-closed ferry terminal. But as possibly the most assertive one of the bunch, I was tasked with asking around and trying to figure out our best option to get back.
It was at this point that I noticed a boat crew at the far side of the dock that seemed to be cleaning up for the night. There was a decent chance they were locals and could hopefully point us in the right direction, maybe even let us know if buses were still running or if our best bet was to hail a taxi to get back.
I couldn't tell you exactly what I said in my first thirty seconds of talking, but the guy who seemed to be the head of the crew approached as I was chatting with one of the deck hands and said, "Actually, we have to get this boat back over to the Dockyard for a tour in the morning, do you want a lift back?"
What?!? By opening myself up and asking strangers for help did I really just score all of us a free ride back to our cruise ship?
"As long as you don't mind loud music and will buy drinks on the way, you can ride back with us."
Um, YES PLEASE.
The older couple in the group was a bit skeptical if this was some sort of scam, but this was not only super convenient and generous, the crew explained that this was what your typical everyday Bermudian hospitality was all about. Plus, they were headed that way anyway.
Within minutes we had dark-and-stormy's in hand (the local cocktail) and were cruising through the harbor on a catamaran with music blasting. I would have called it the best private boat tour of my life, but it was just locals helping out some clueless tourists and letting loose at the end of a long work shift.
Along the way, the crew pointed out a few famous Bermudian houses on the water, but mostly we sang and danced together the whole way. We pulled up and docked just a short distance from the cruise ship, as the catamaran was part of an organized tour the next morning. And when we tried to pay for our drinks, they just shrugged and wished us well.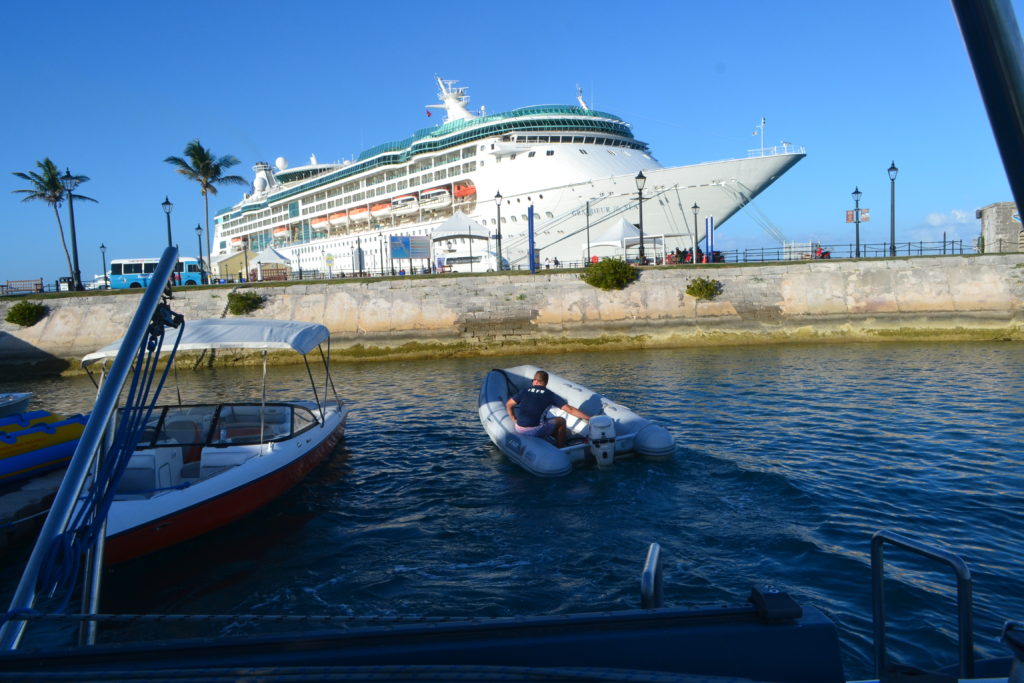 What were some of your highlights from the past year? Or your most memorable travel experience? Anything from my round-up that you'll seek out in the year ahead? Let me know in the 'Comments'!
Enjoyed this post? 'Pin it' to share on Pinterest & save for later!