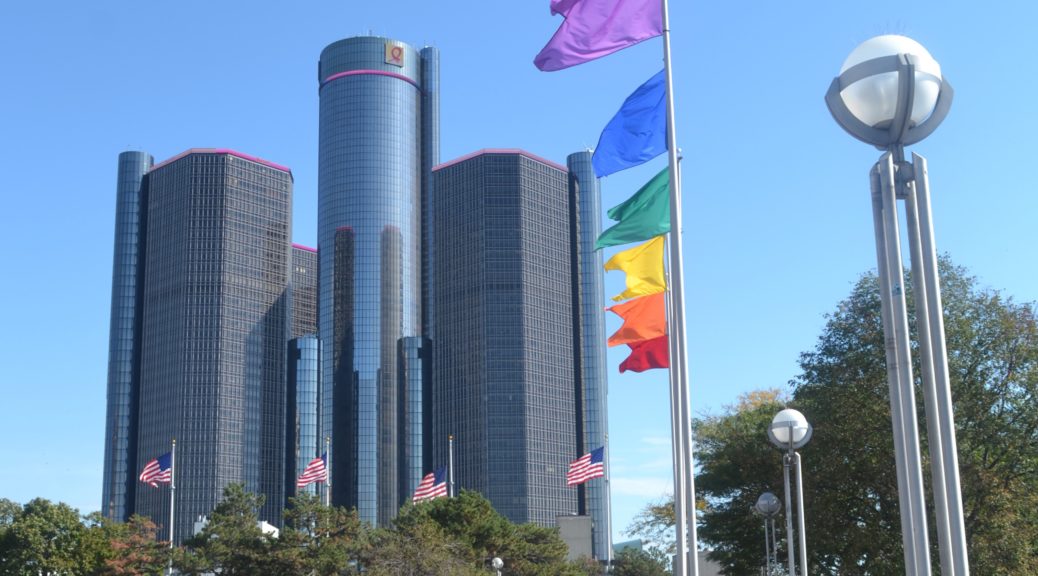 Fun Facts: Things to Know About Detroit Before You Visit
"Why are you going to Detroit?"
"For fun."
A blank stare ensues. Apparently no one goes to Detroit for fun. And my answer is not yet sufficient.
So I continue after the pause, "I have some friends who live there that I'm visiting."
There it is, suddenly. The knowing, almost imperceptible nod of approval.
And it bothers me. So I interject –
"I hear they have a really great food scene there, I'm excited to check it out. If I didn't want to go to Detroit, I would have asked my friends to meet me somewhere else. I'm going because I want to go."
And that statement basically covers it, I went because I wanted to. And I had a blast because it's a great city. Oh yeah, my friends are pretty wonderful and amazing, too =)
Most people know the city of Detroit, Michigan as an industrial giant (which it is), but these days there is oh-so-much-more to experience when you go.
I had the benefit of being hosted by two friends when I went – a native and a recent transplant – and getting some great local perspectives. Plus, I had a day of exploring on my own to get yet another view of Detroit.
Here are some fun facts I picked up along the way:
Detroit sure is known for a lot of things . . .
It is 'Motor City.'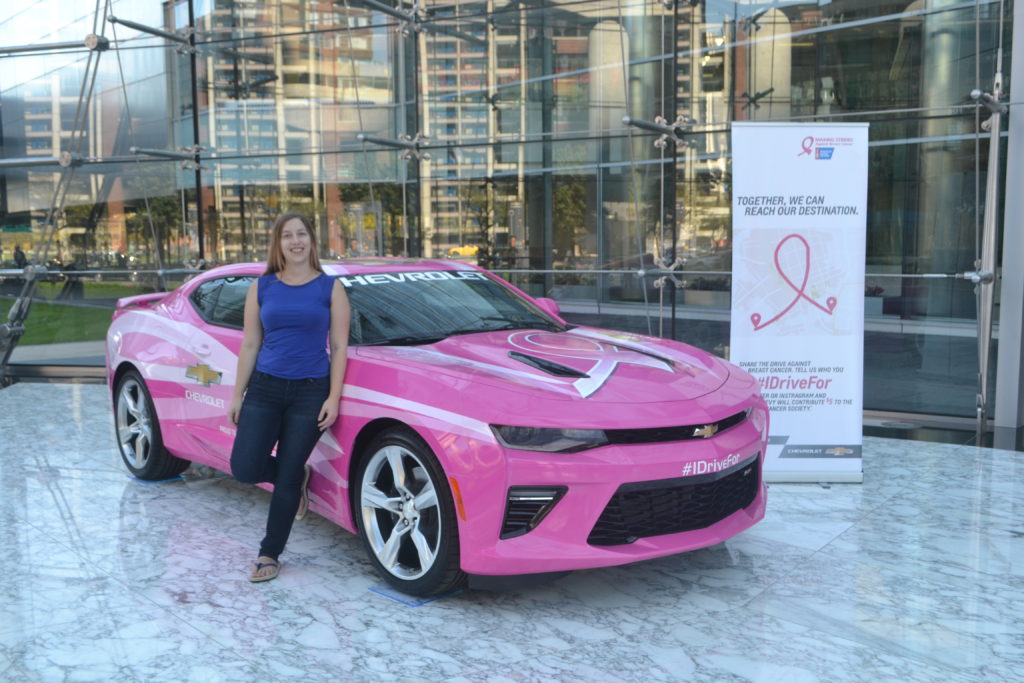 Detroit is probably best known for the American car industry giants that call the city home. Many skyscrapers downtown are named for the big three: Chrysler, Ford, and General Motors. And despite the financial struggles of the last decade, they are all still a strong presence in the city.
But Quicken Loans is catching up quick.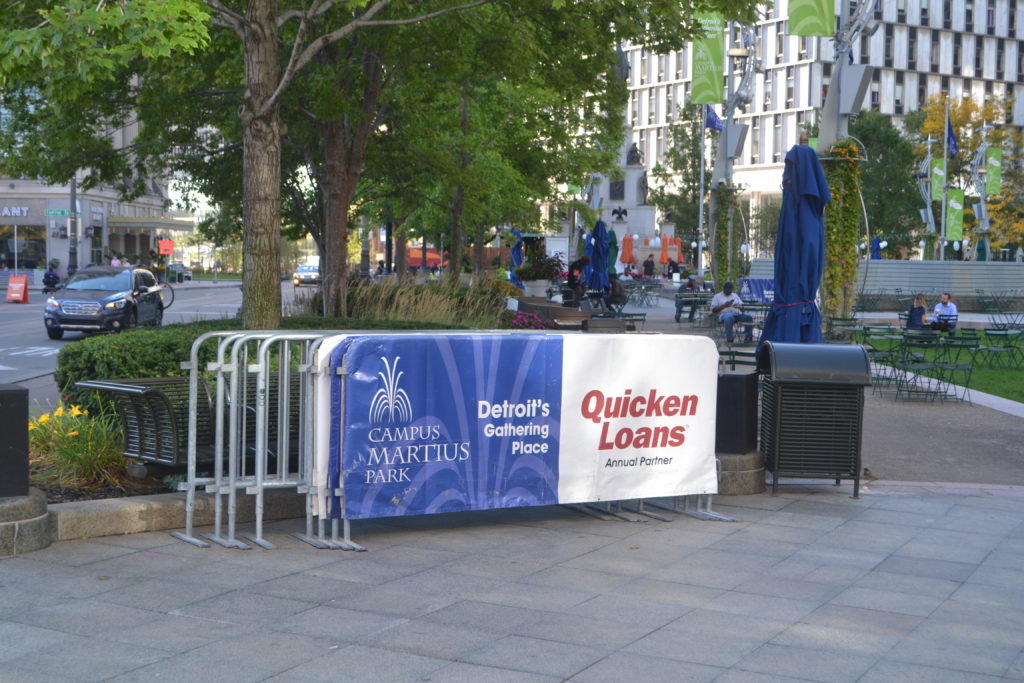 It's not the only large financial company based in Detroit (Ally Bank also has its headquarters there), but in Detroit these days, Quicken is larger than life. The company has been expanding its footprint, and famous founder Dan Gilbert now owns a whopping amount of downtown Detroit.
Detroit is equally well-known for its music.
Sure, I knew about the legacy of Motown and rapper Eminem. And that there's even a Motown Museum in town. So I wasn't surprised to hear plenty of tunes from that era playing at the Food Bank Fundraiser/wine tasting event I went to my first night in town.
Less expected 'Detroit music' heard that night? San Francisco area band Journey's ballad "Don't Stop Believin'," when everyone in the room belted out the line "born and raised in south Detroit." Ah yes (that was the moment I realized Detroit was in that song). Except that there is no such thing as south Detroit.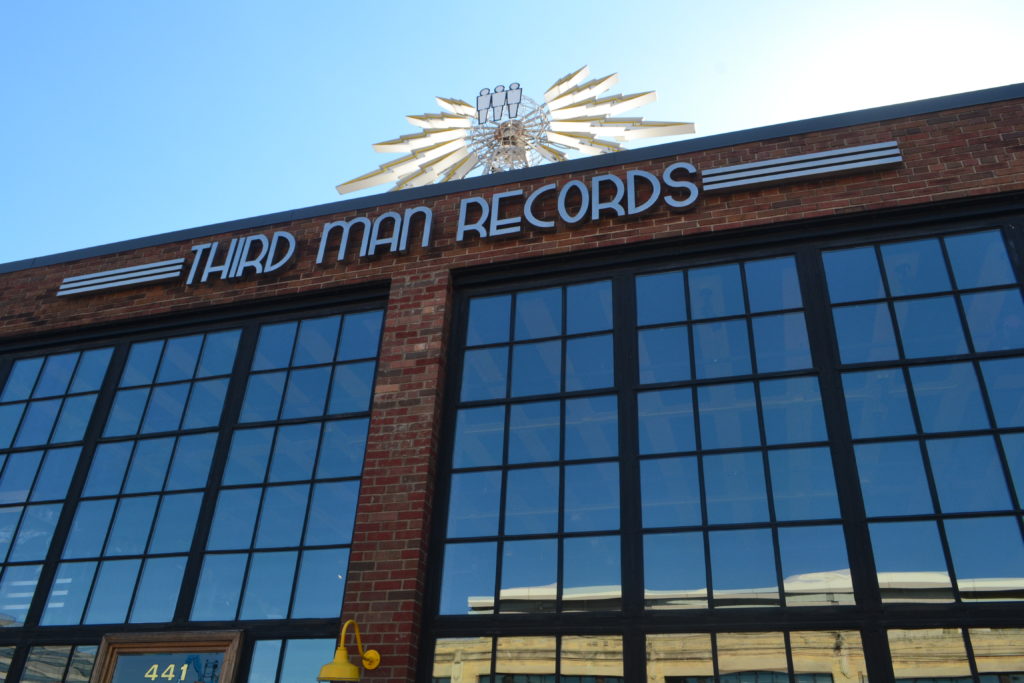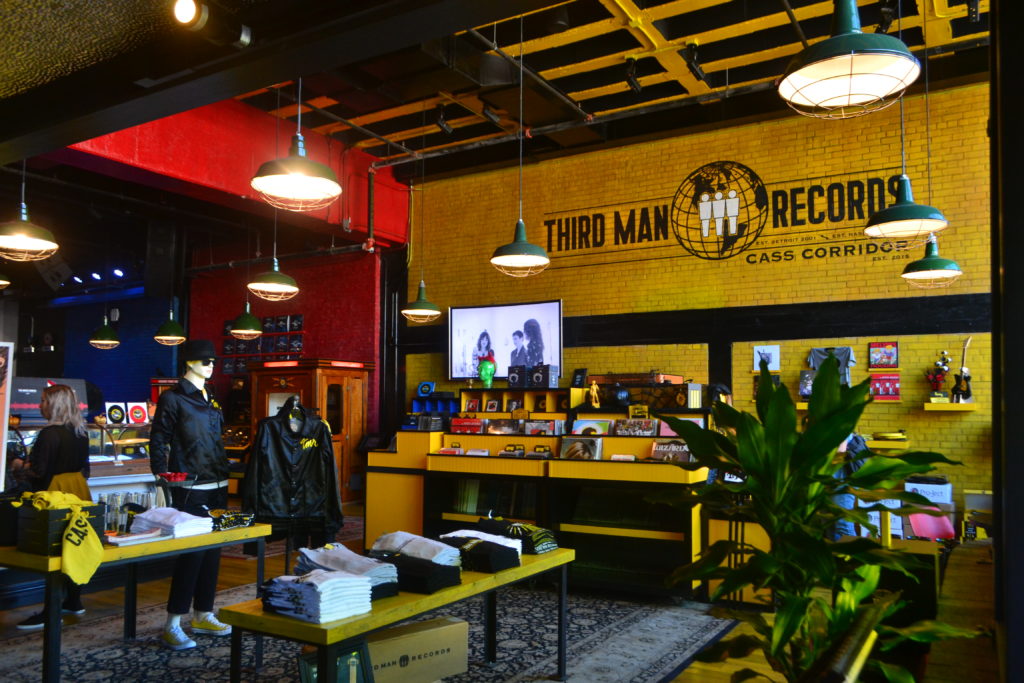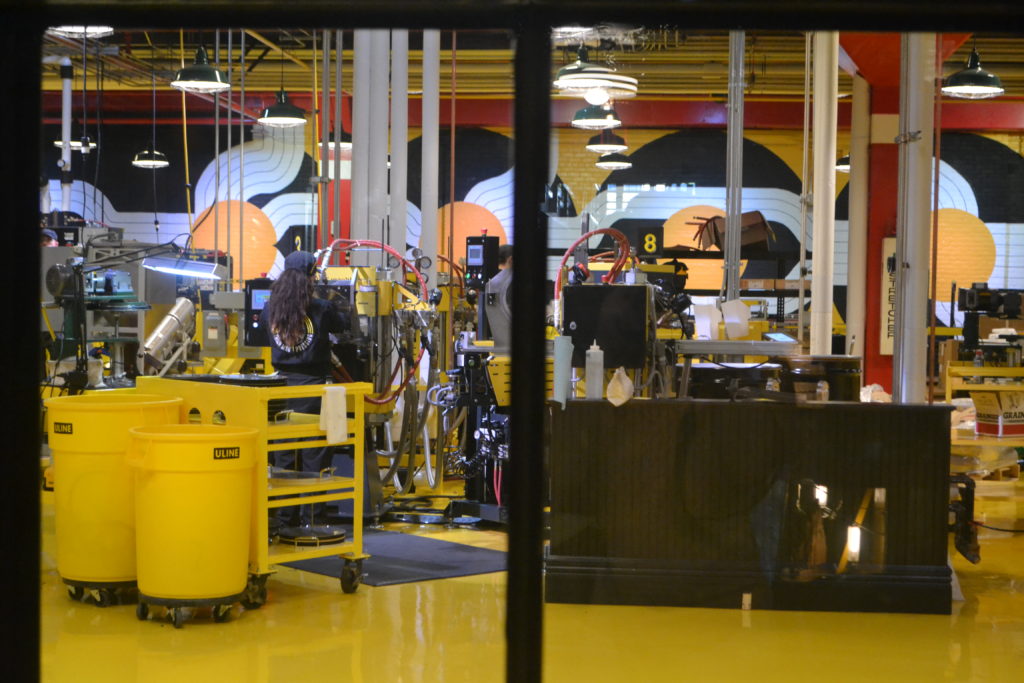 Detroit-area local Kid Rock gets some pretty good air time on local radio stations still. And The White Stripes are also hometown sweethearts, further cemented by the now local Jack White-owned Third Man Records, which was a blast to visit.
Detroit has a Zero Mile (Point of Origin), but it's not as easy to find as you'd think.
https://www.instagram.com/p/Baebblgn-ZC/?hl=en&taken-by=travelsavvygal
Rapper Eminem's movie 8 Mile brought Detroit into the public consciousness, and given that there are many mile roads throughout the city, I thought finding the marker of the zero mile spot would be a breeze. Not as famous as I think it should be, you'll find it if you look hard enough in the right place!
          READ MORE: My experience Finding Zero Mile in Detroit
There's a vibrant craft beer scene.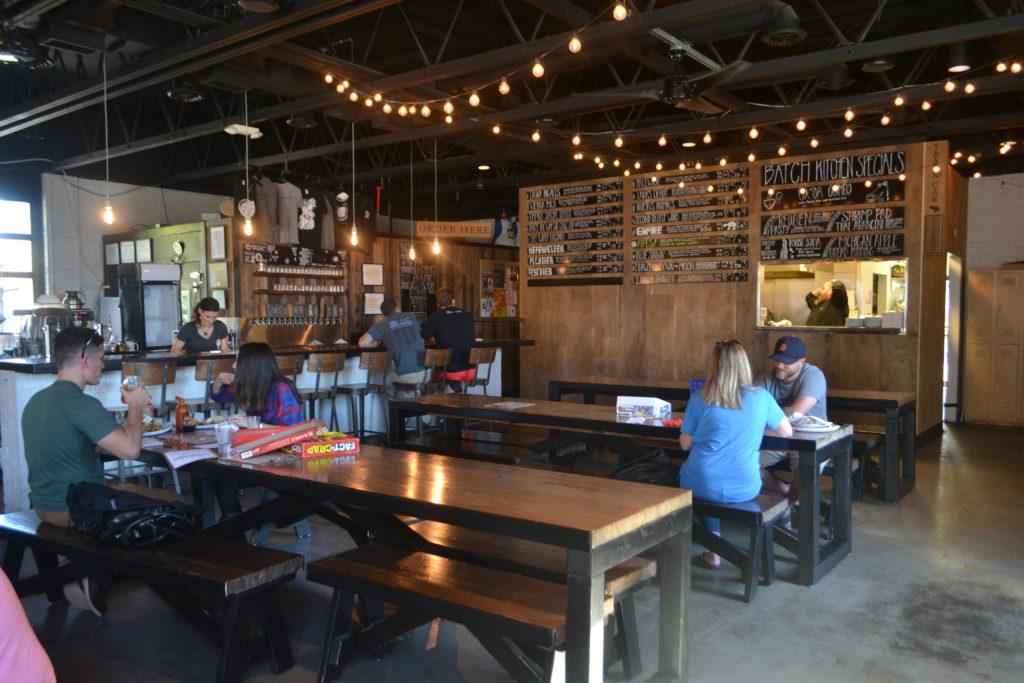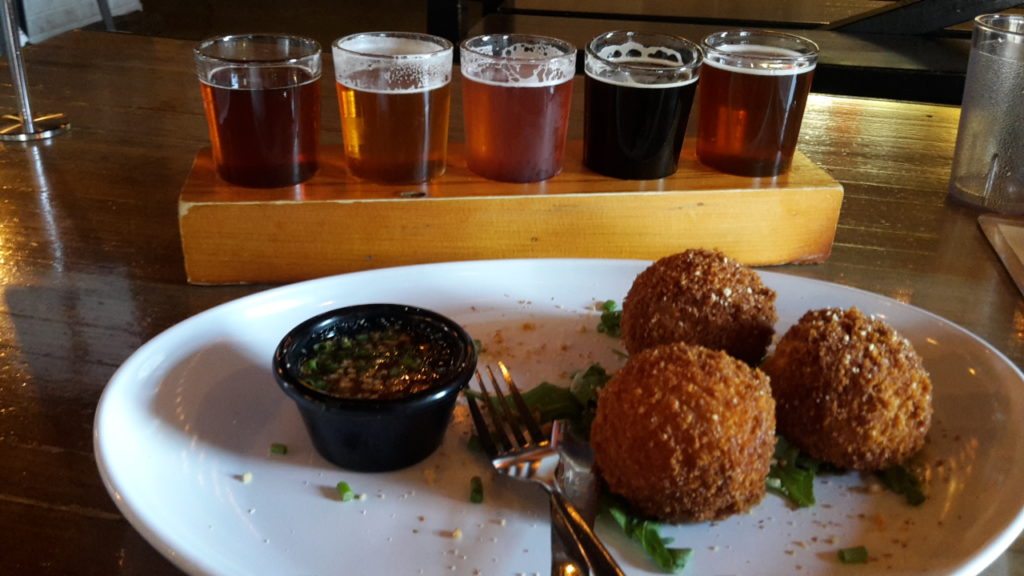 Perhaps its the sheer number of breweries that hail from Milwaukee, Wisconsin, but I definitely associate the American Midwest with beer. Detroit doesn't disappoint on this front, with many craft breweries in the city and surrounding areas. I made it to two on my recent weekend trip – Axle Brewing Company & Batch Brewing Company – and both not only had great beer selections but some gourmet food options to give you every reason to linger.
And a cocktail scene, too.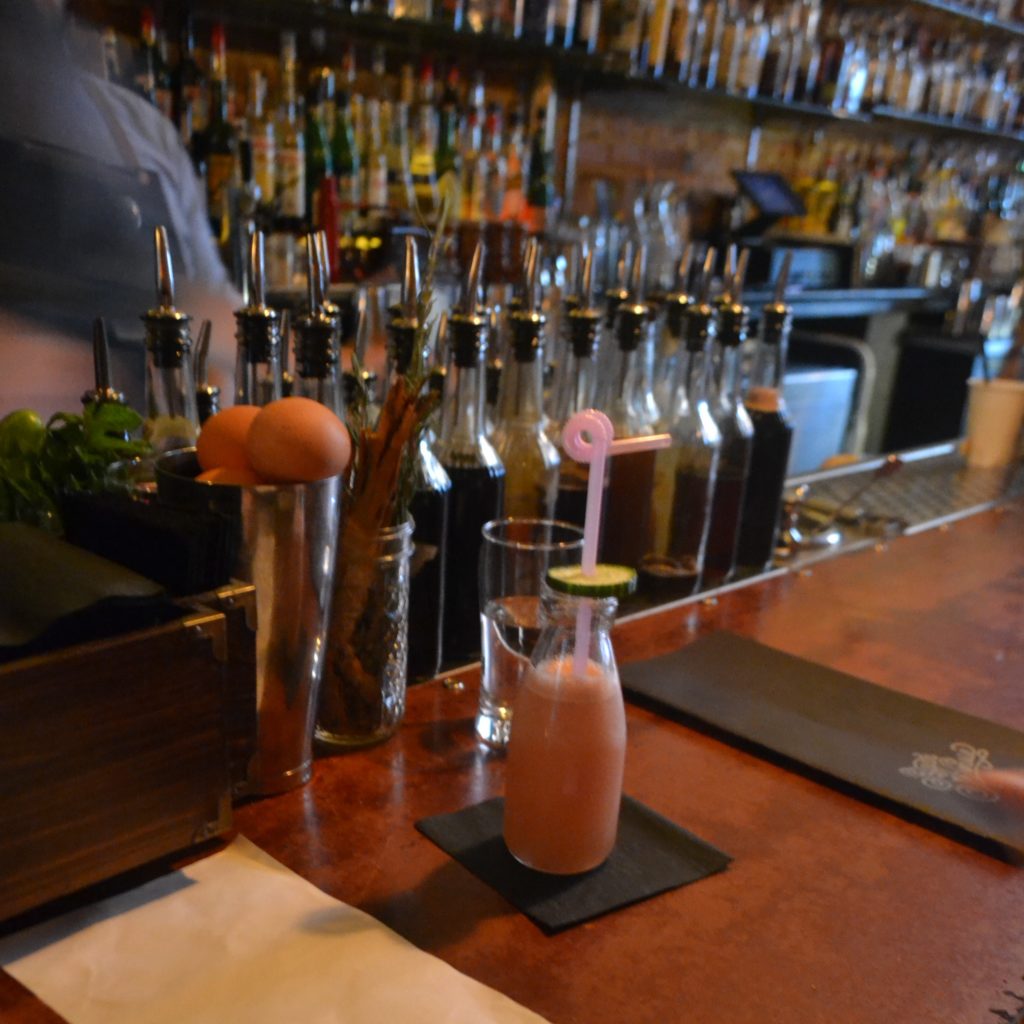 Less expected for me was the Detroit cocktail scene, with expertly crafted cocktails that rival the best bars in London and New York. We're talking crazy flavor combinations, house-infused spirits, and expert mixologists making your taste buds swoon. Sugar House and Standby have some great cocktails. Sit at the bar for a front row seat to the action.
Plus, it's the only American city with all 4 major sports arenas downtown.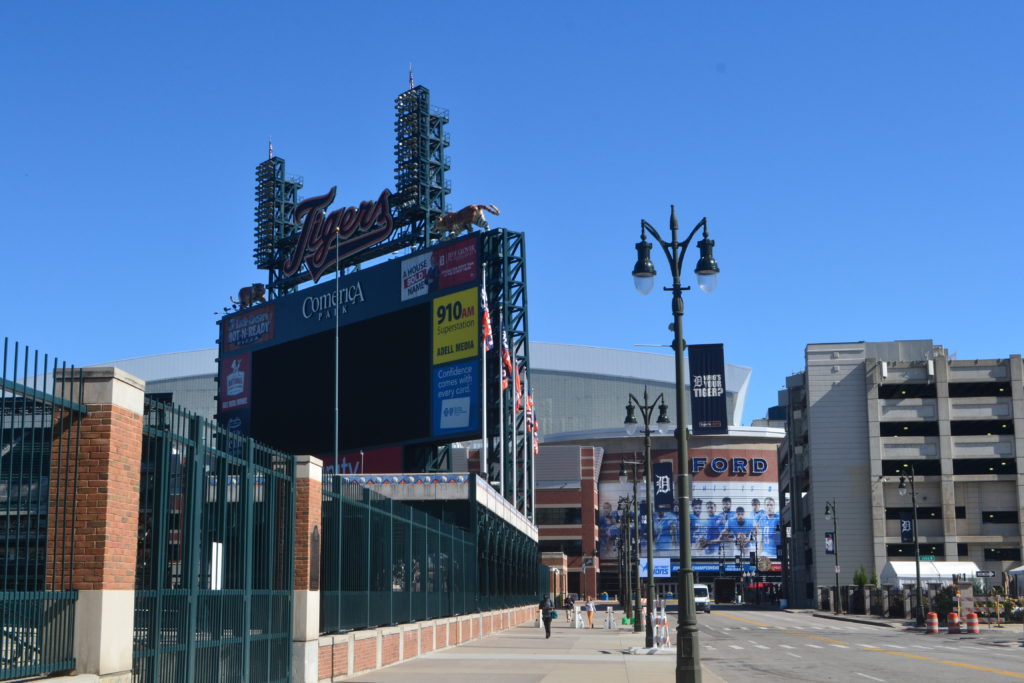 It may not seem like a big deal to have the major arenas all downtown, but professional sports is a huge draw, and that is an influx of money into a downtown that needs the investment. Plus, it's an easy stroll to the various Detroit arenas – not intentionally, but I passed them all just strolling around!
Lots of immigrants have left their mark.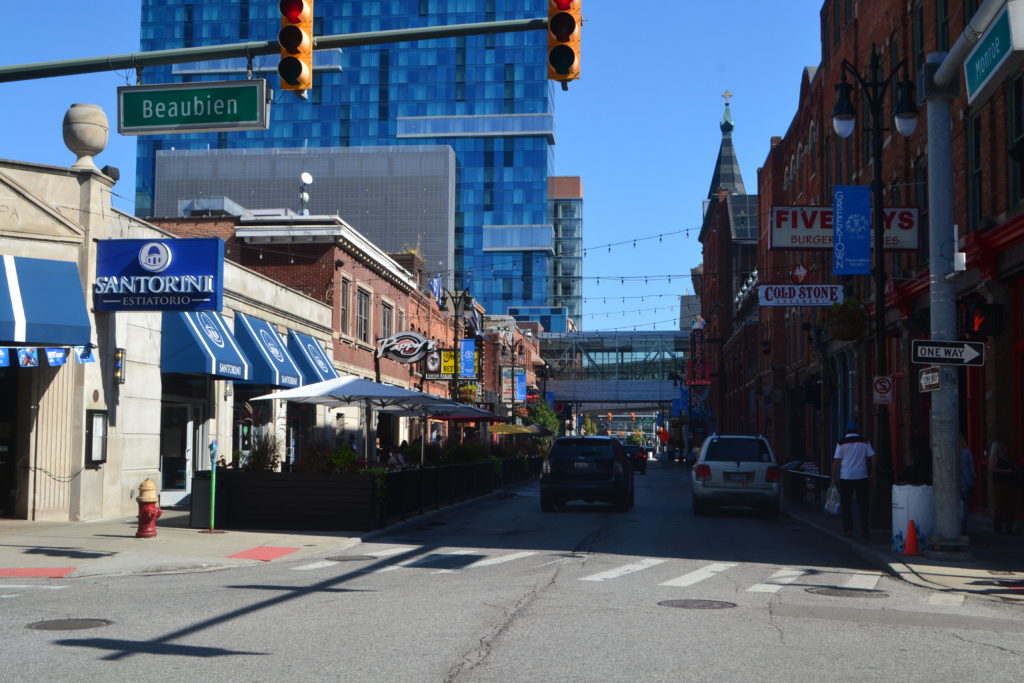 Without even seeking out ethnic neighborhoods, I encountered quite a few during my weekend in Detroit. Centrally located downtown is Greektown, which you'll spot almost instantly by the blocks of restaurants serving up Greek cuisine. Corktown, the Irish part of the city, has plenty of restaurants and bars alongside buildings showcasing the neighborhood heritage, like the Gaelic League.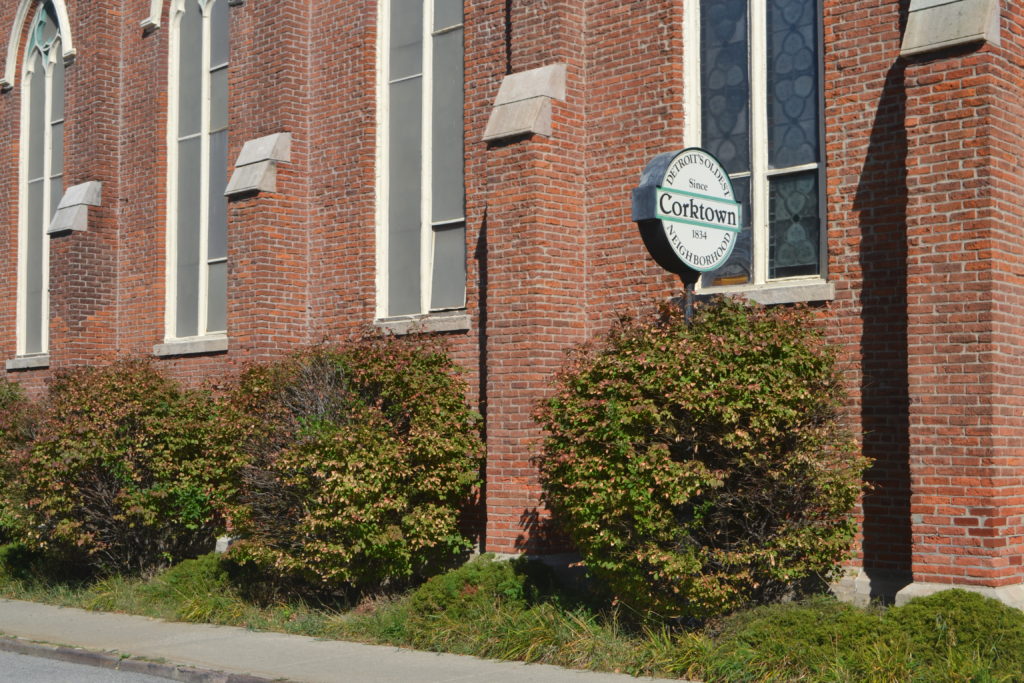 And while I didn't make it to Dearborn, known for its Arab population and the largest mosque in North America, I knew of its prominence. You'll also see plenty of British influence around town, from the layout of the Grand Circus to the 'upper peninsula pasty' on offer at local spots.
Joe Lewis.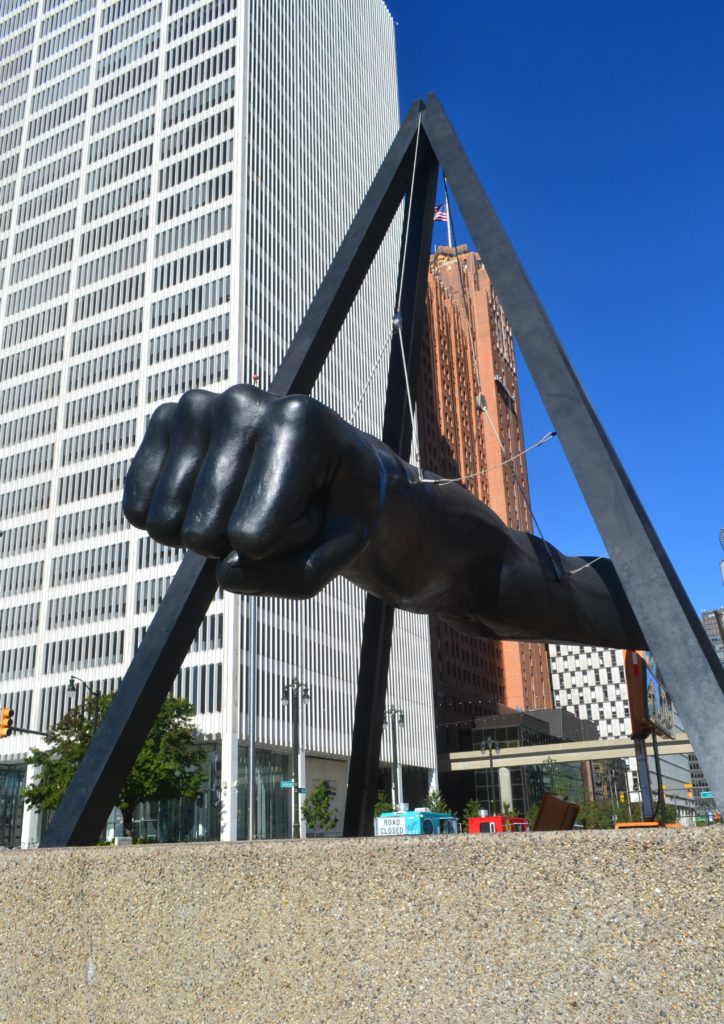 Known for being a boxing heavyweight champion for over a decade in the 1930s and most of the 1940s, Joe Lewis is considered by many to be America's first black hero, seen as a national hero and not just for the color of his skin. His physical prowess also came at a time of national unity aimed at fighting the Nazis during World War II. It is in this context that you visit the sculpture of Joe Lewis's fist in the heart of downtown, as a show of strength for the man who moved to Detroit at the start of his teenage years and achieved his successes from his time in the city.
Street art is everywhere – even parking garages have crazy artwork!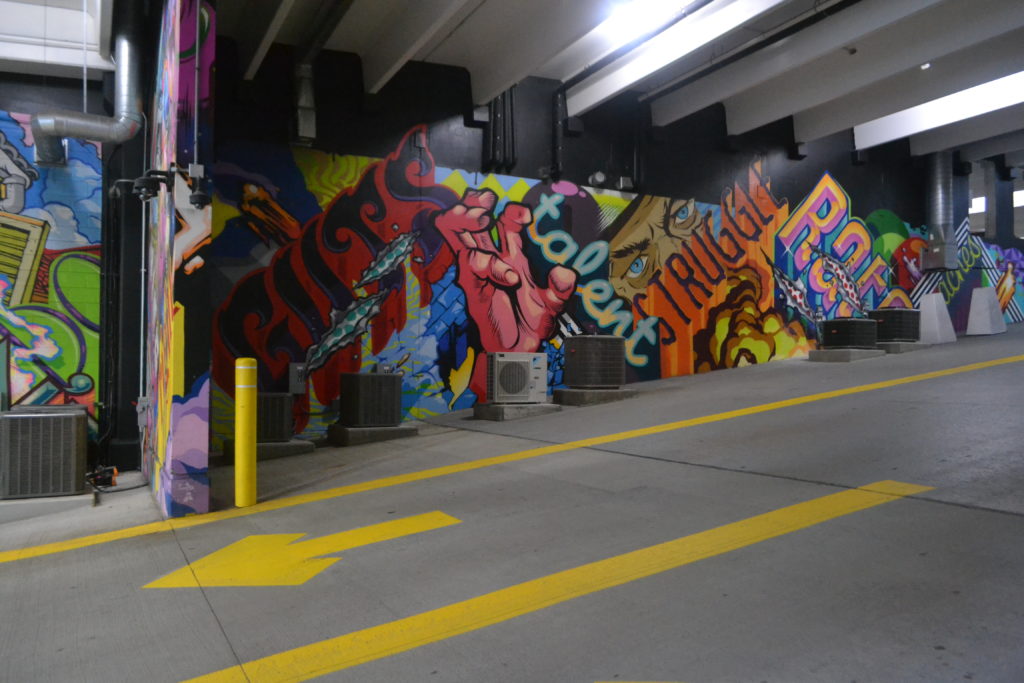 There is a lot of street art all over Detroit, but in a parking lot?!? Yes, that's where you'll find some of the best stuff! Head to the Gallery for the Z Project to check out winding walls of creation after creation. And keep your eyes open around town, too 😉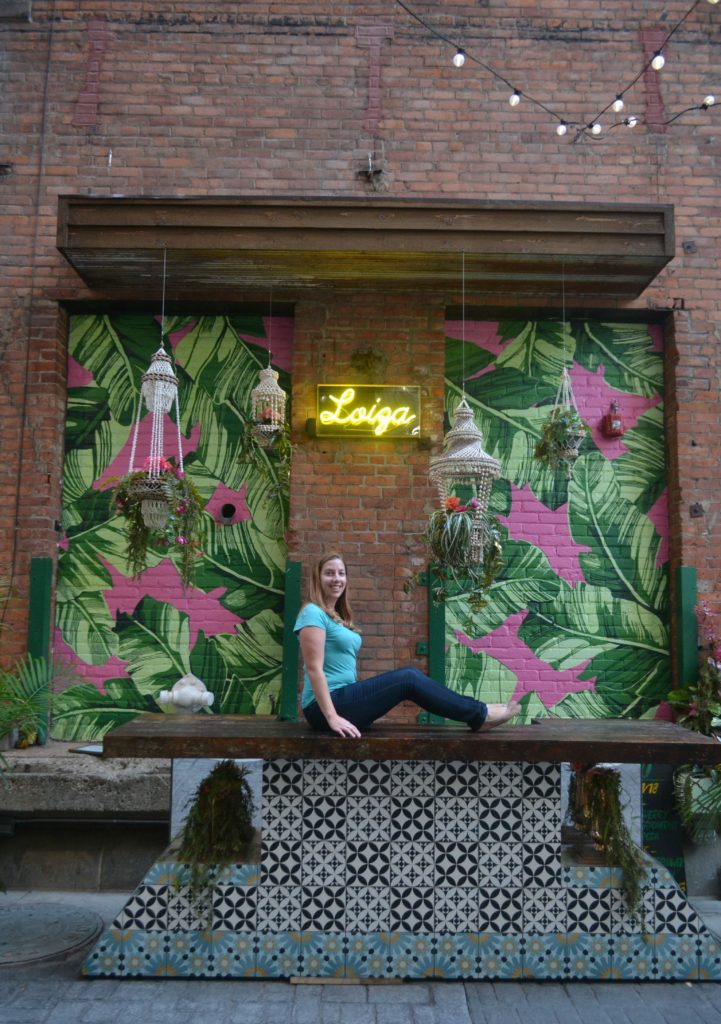 Canada is right there.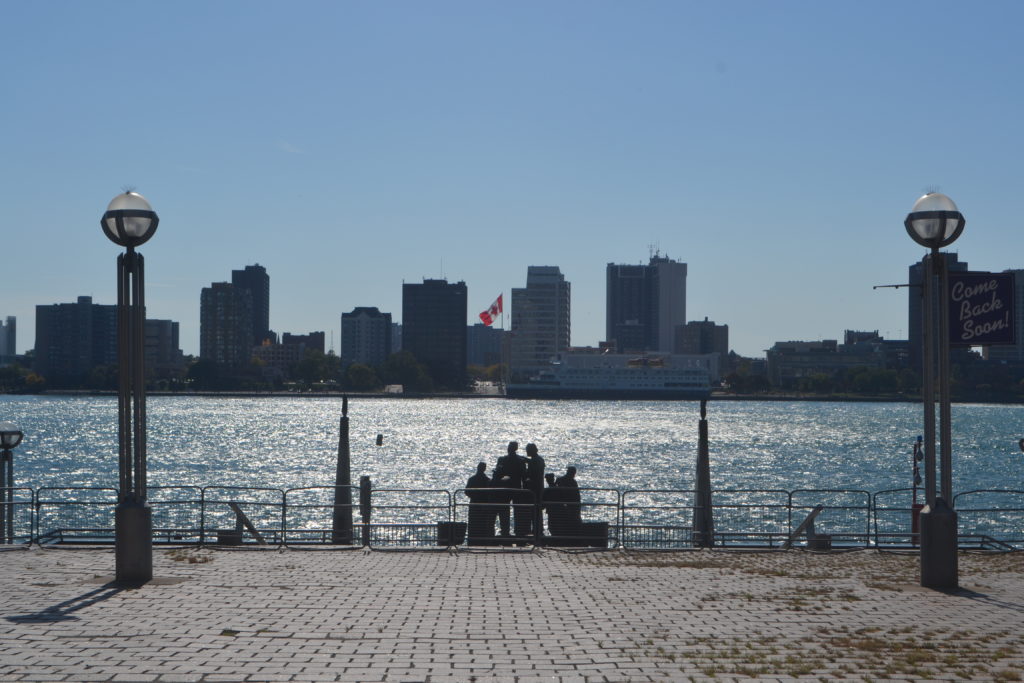 Before my trip I spent some time poring over the Detroit map to get acclimated, and that's when I realized just how close Canada is – a short distance just across the river. Walking the waterfront, the expanse definitely seemed swim-able, although with boats and the bridge going across, a dip in the water wouldn't have been necessary.
Detroit was a major outpost on the Underground Railroad.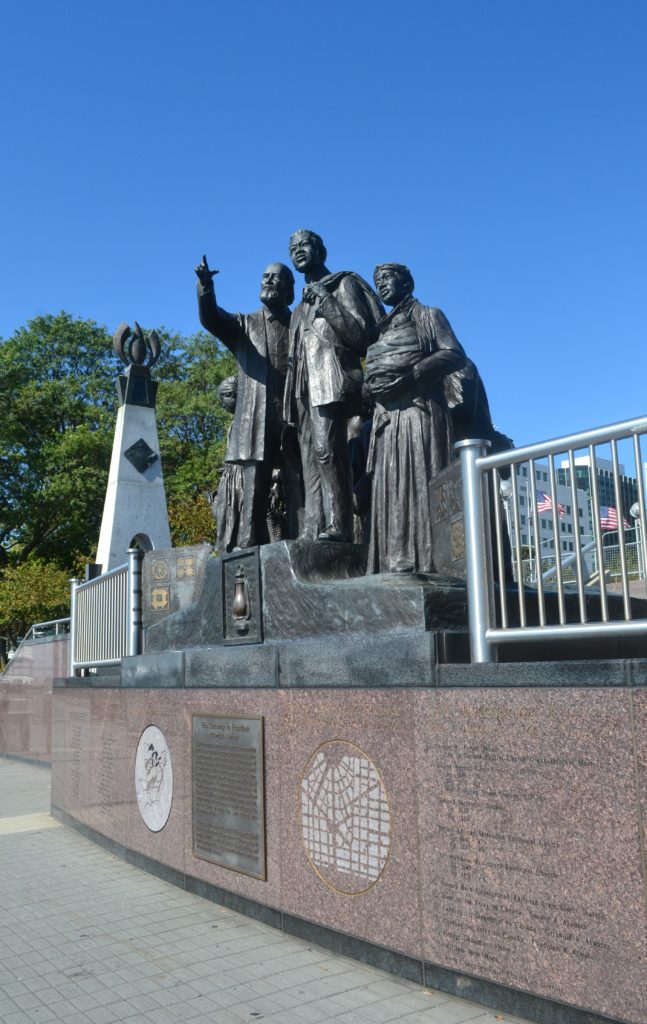 Thanks to its proximity to Canada, Detroit was a huge part of the Underground Railroad, serving as many slaves' final stop before freedom on the far side of the river. Surprisingly, this fact didn't come up in any of my reading about Detroit, and was only something I noticed in my wanderings on foot. There is a large memorial on the RiverWalk and museum exhibits as well as churches that served as safe houses. You'll also see smaller plaques at various buildings strolling around downtown if you're paying attention: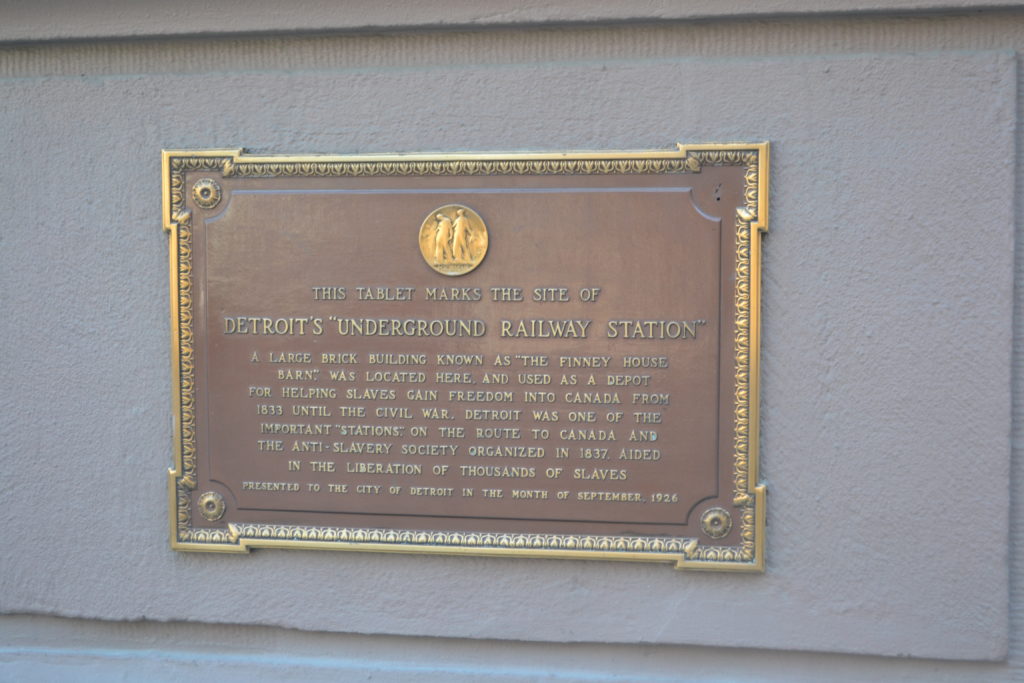 Pewabic Pottery should be decorating your house.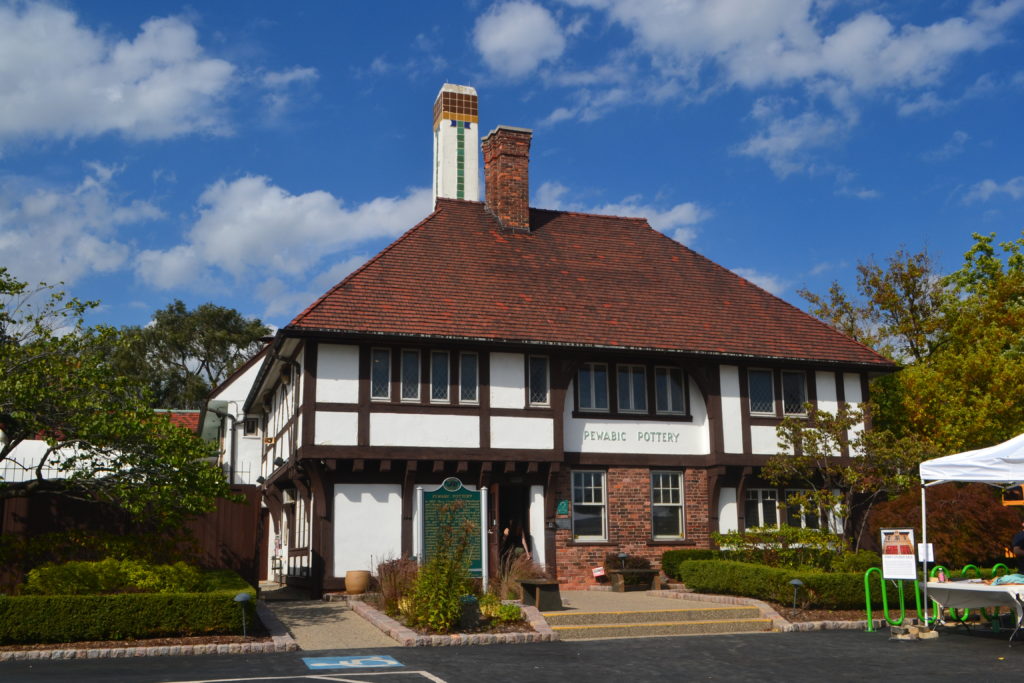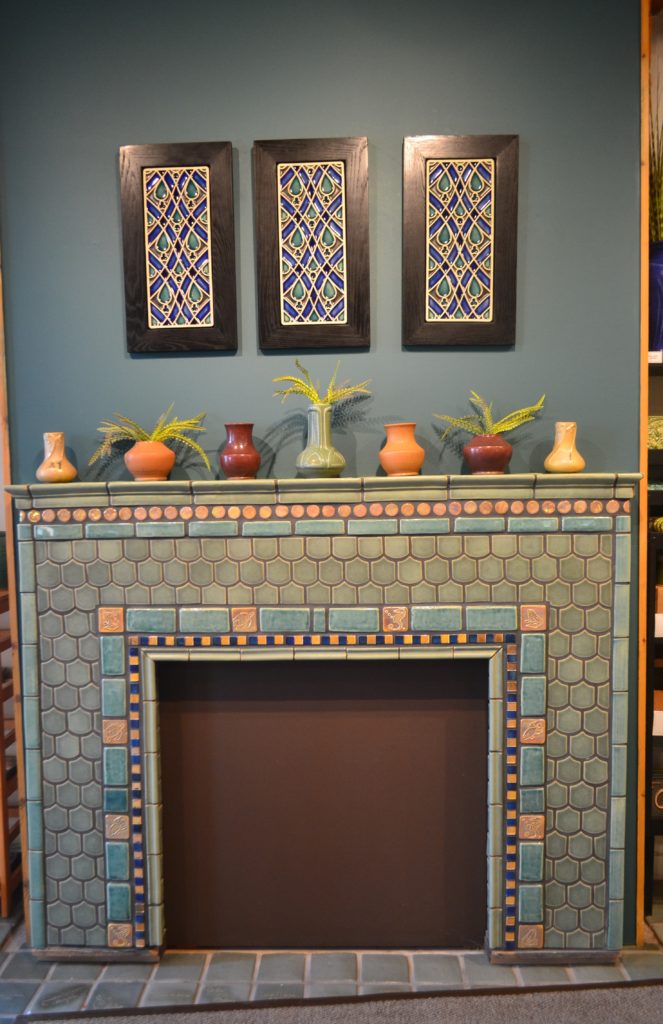 Another item I had never heard of before this trip, Pewabic Pottery has been around for over a century and is Michigan's only historic pottery. It's signature glaze gives it a unique sheen, and Pewabic tiles are used locally in fireplaces, kitchen counters, and anything else you can imagine. Even if you're not planning on a purchase, visiting the National Historic Landmark is free and you can peruse various artists' take on the style. I couldn't resist the appeal, and took home some Pewabic art of my own: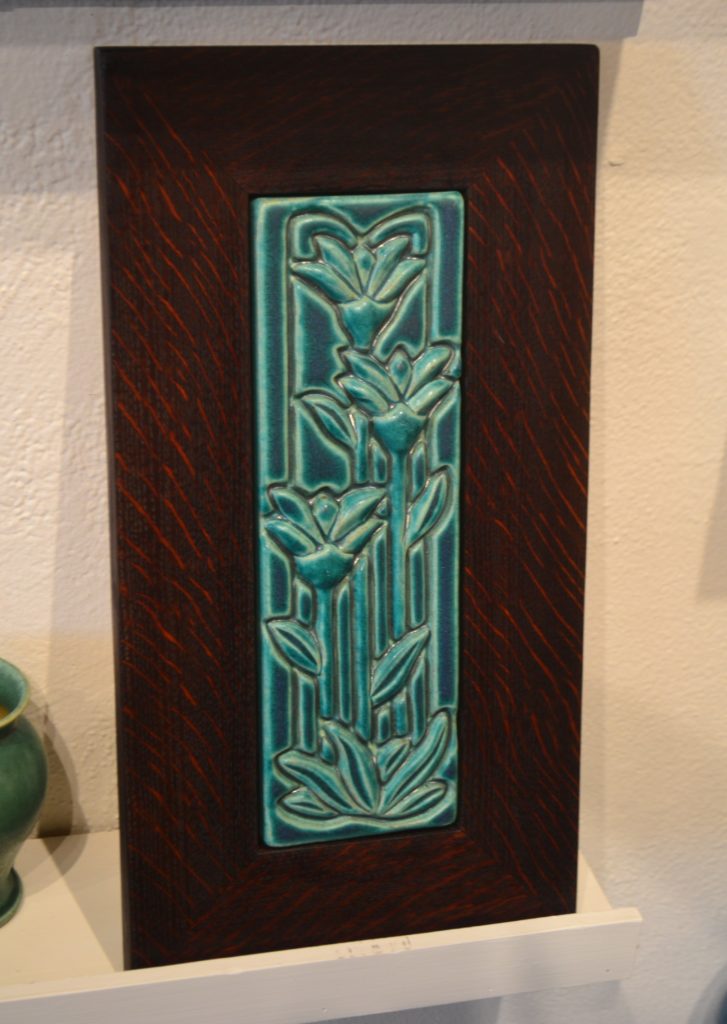 They sure love their Art Deco in Detroit.
A lot of historic buildings in Detroit have stood the test of time, so there are plenty of Art Deco gems lurking in easy walking distance of one another downtown, with a few further afield. Most famous are the Guardian and Penobscot Buildings, which you can see in all their fabulous glory:
https://www.instagram.com/p/BZ9XSrjHLPk/?hl=en&taken-by=travelsavvygal
Watch out for those Michigan lefts.
I had never heard of this, but if you're driving around Michigan, taking a Michigan left at some point is probably inevitable. It's sort of like a u-turn, sort of like an on ramp going from the left lane of the road to the left lane heading the opposite direction. Definitely proceed with caution.
Coney dogs are a thing.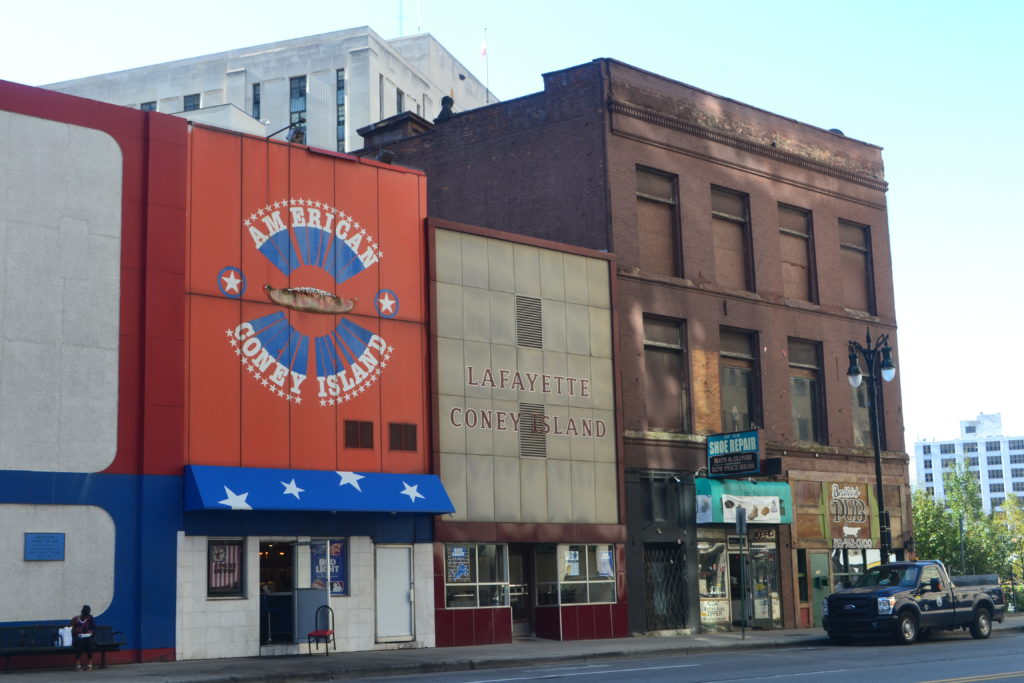 As a native Brooklynite, anything named 'Coney' conjures up the sights and smells of iconic New York destination Coney Island. In Detroit, 'coney dogs' were recommended to me again and again as a local specialty that is consumed at all times of day, and especially late night on a weekend. And depending on who you ask, hot dogs originated at New York's Coney Island, while the 'coney dog' is a Michigan original, consisting of a hot dog topped with beanless chili, mustard, and chopped raw onion. Eater has a thorough take on the history and controversy of the 'coney dog.'
Cider Mills are an autumn must do!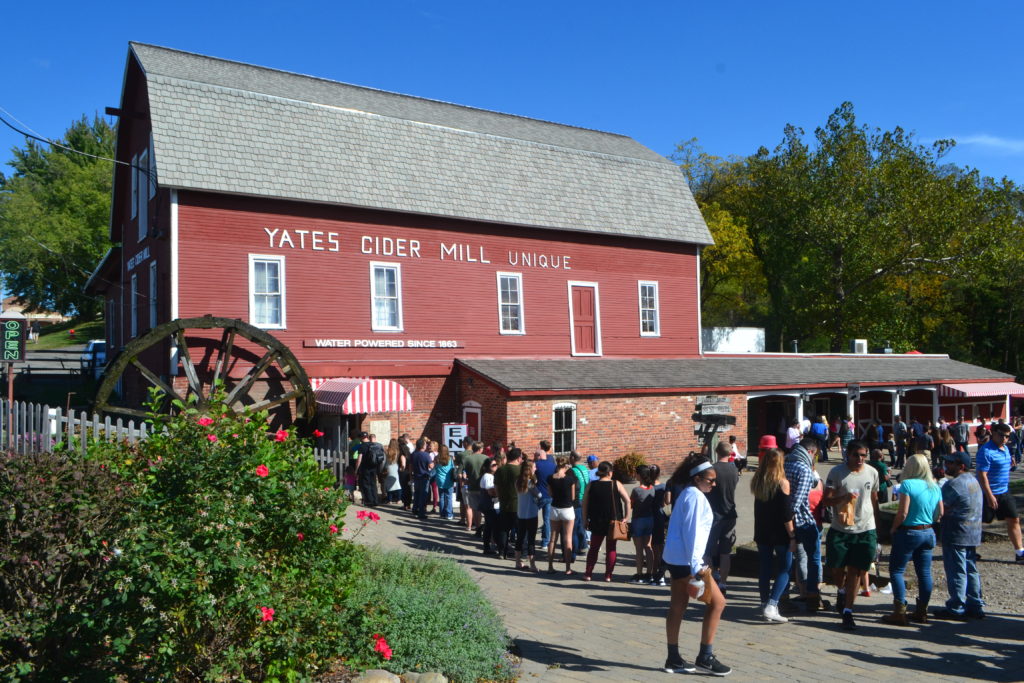 These weren't on my radar before my trip, but that's the benefit of visiting a city with locals – it was on the itinerary to go to a cider mill even before I arrived. They've been in Michigan since the mid-1800s and there are dozens around, many offering pony rides, petting zoos, and carnival games to entertain families with children. But the main attraction is the locally made apple cider – whether chilled, piping hot, or in slushee form – and the incredibly fresh donuts that come in original and cinnamon sugar varieties. Even if you don't stay long, it's worth a wait in the long line to score these goodies!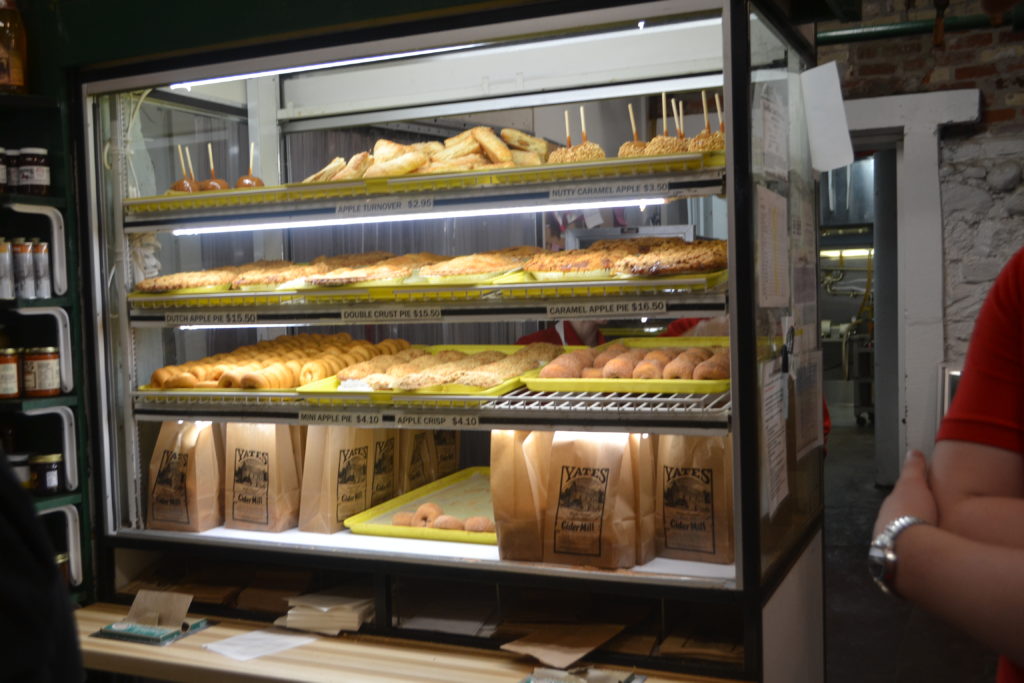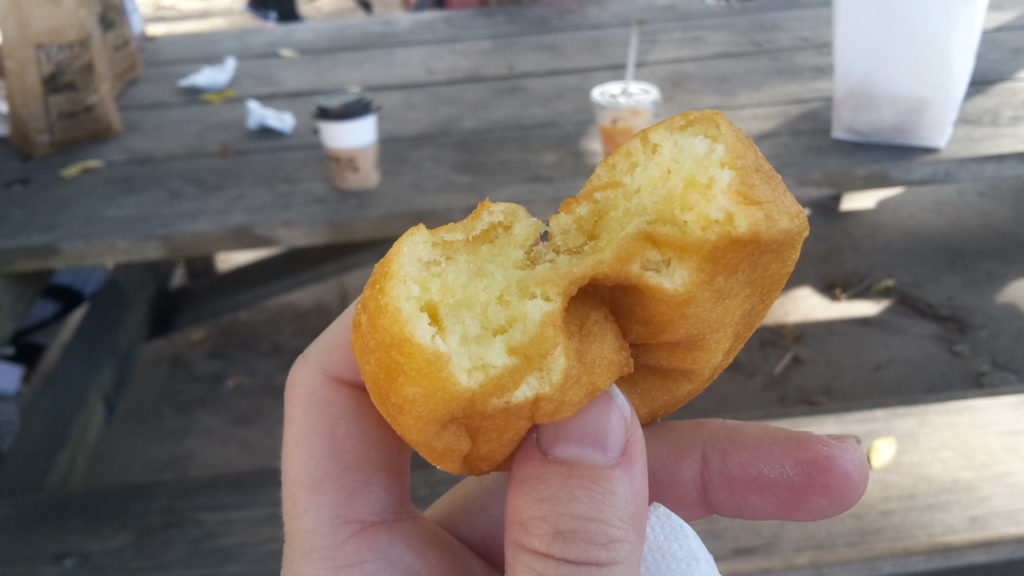 As you can tell, I ate and drank well in Detroit, while taking in some beautiful scenery and sights. There is definitely more than meets the eye, and certainly more than I expected. Yet another reason to get out there and explore places for yourself!
What's the most interesting thing you learned about a place while visiting? Anything else you've discovered about Detroit? Or anything else you'd like to know before you go? Share in the 'Comments' below!
Enjoyed this post? 'Pin it' to share on Pinterest & save for later!
Happy Travels!
Lana