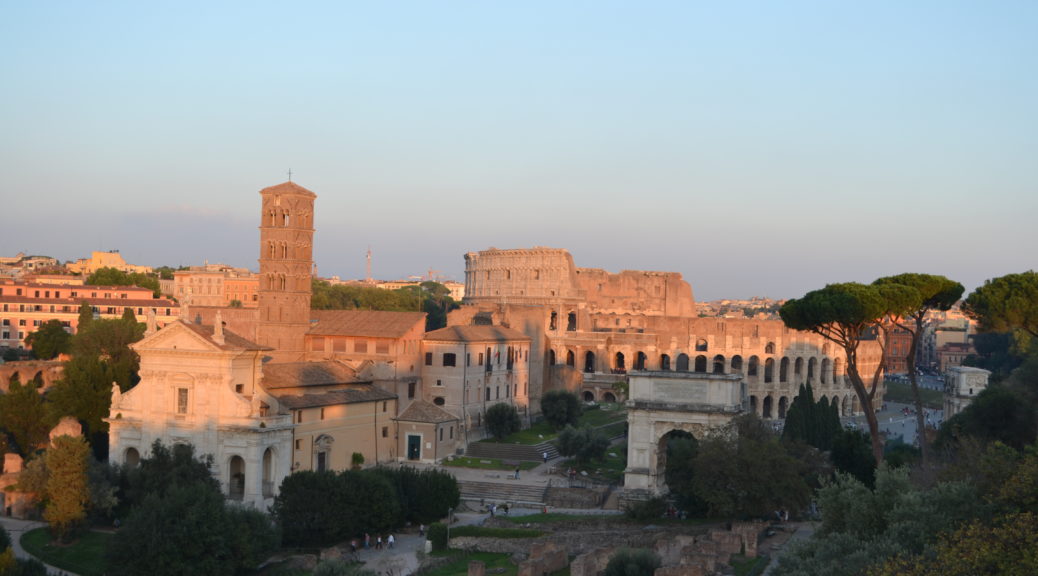 Best Bites: Where to Eat in Rome
Rome is a feast for the senses. The iconic sights, the sounds of the city, and the feel of the cobblestone under your feet as you stroll. And yes, of course, all of that delicious food.
You might sense a great restaurant first by the enticing aroma wafting toward you as you happen past. Or perhaps spying that gelateria with a line snaking out the door on a weekday afternoon.
Although I did a fair bit of planning before all of my trips to Rome, in the end it was the combination of my research, geography, and my senses telling me the signals were right that led to my favorite spots and my most delicious meals.
Sometimes I was at a museum or doing some sightseeing, then found a nearby gem. Other times I trekked across town to sample the food of a particular restaurant, and then got lost exploring the nearby neighborhood. All wonderful ways to really explore the wonders a city like Rome has to offer.
Read on for the results of my culinary wanderings and the delicious bites I enjoyed along the way.
Top Restaurant Picks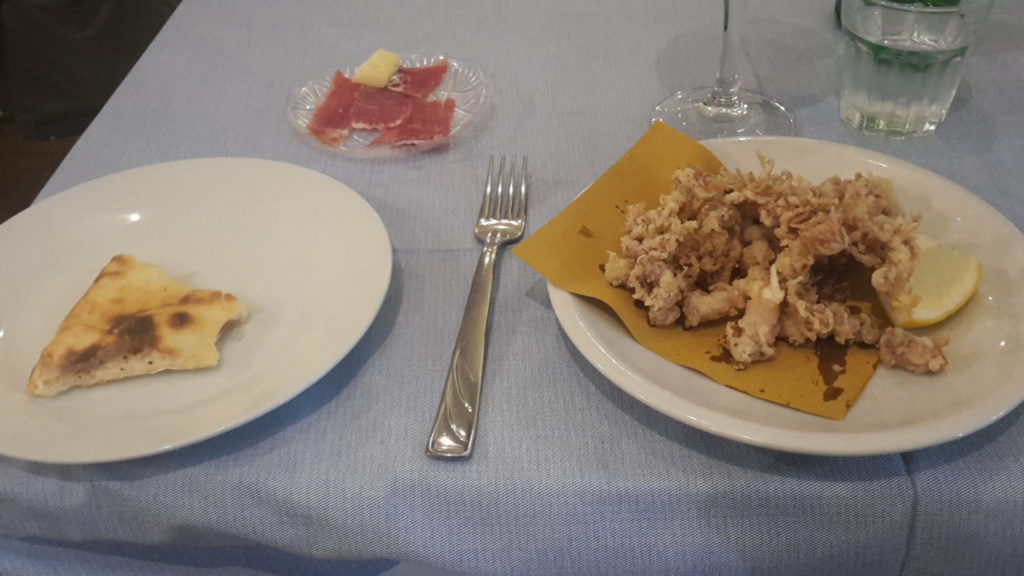 I went when I stayed at a guesthouse nearby, and the "Old Galleon" was quite the seafood gem out of the heart of the city. I dined here solo and the staff were nothing but welcoming, and the food was Italian comfort food. There is definitely a relaxed vibe with the décor and friendliness, and lots of families were enjoying communal meals here as a place out where you can still get a pretty traditional home-cooked meal out of the house.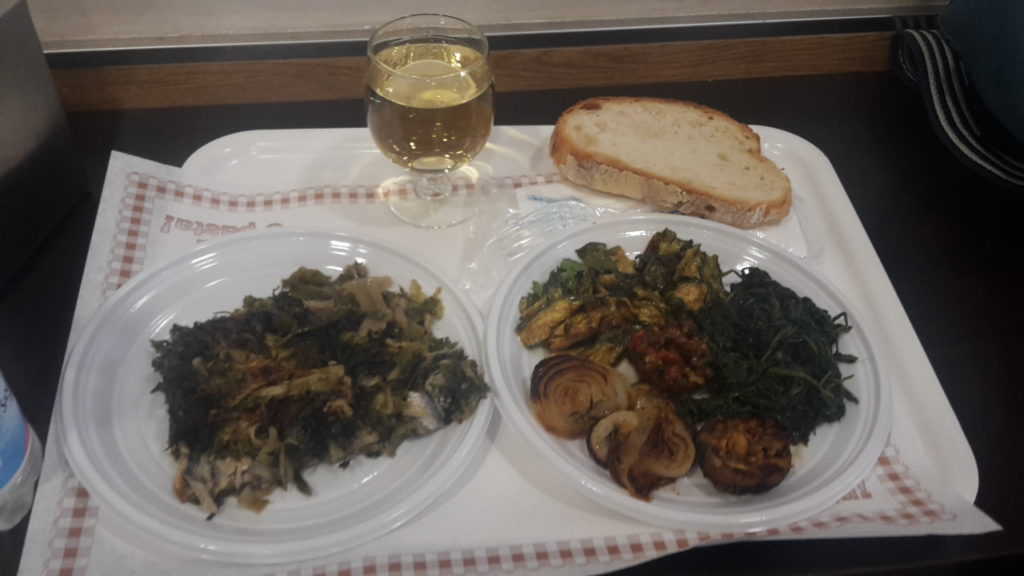 This is probably the most casual spot on my list, with food served cafeteria style. It's piled high on your plate, heated up for you, then offered on a plastic cafeteria tray. There are an array of dishes coming from the 2,000+ year-old Roman Jewish culinary traditions, and this was what I came to sample. And it was delicious! Just ask the helpful staff to point you in the direction of the traditional options being offered that day, and it's all certified kosher. And even though it's cafeteria style, this is Italy after all, so enjoy your meal with a glass of wine.
This is the place to go for slightly upscale Roman cuisine, with the price and quality to match. Conveniently located at the end of a tram line from central Rome, you'll savor impeccable service and well-executed dishes, although for me as a solo traveler it was a bit formal compared to the places I usually prefer.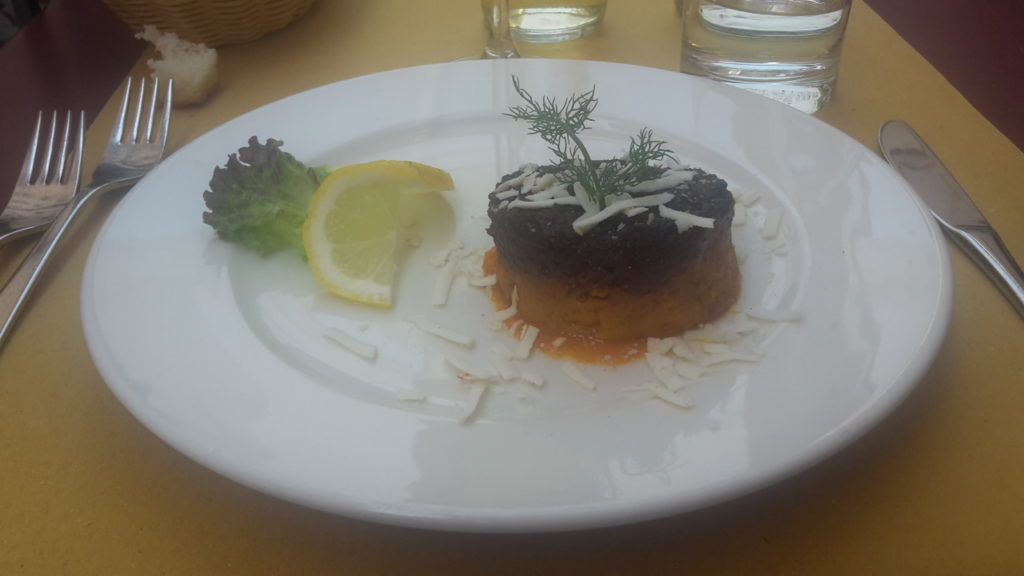 This gem wasn't on any list, but a quaint spot I stumbled upon on a centrally located pedestrian side street. Ask for what dishes are best that day, and you'll be reward with beautifully presented and delicious food. Don't miss the biscottini on offer at the end of the meal.
READ MORE: An Encounter in Rome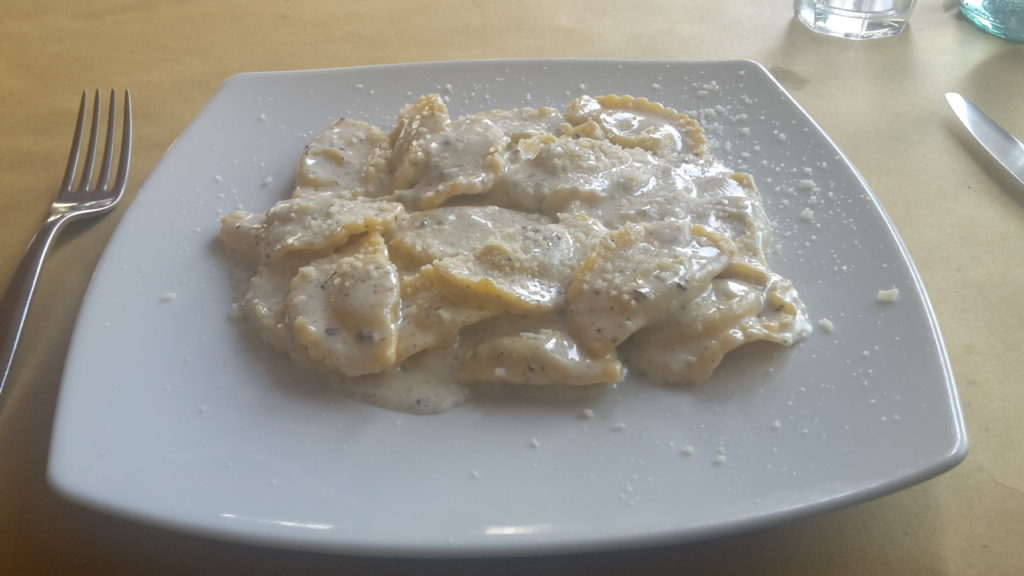 This spot is wayyyyy off the beaten path for most tourists to Rome, but was hands-down my favorite meal in the city. Although I trekked quite a bit to eat here, I was rewarded with exploring a neighborhood on foot, and a prime viewing position by a quite intact section of the Aurelian wall around Rome. Plan an extended time to fit Osteria Bonelli into your itinerary, but it will be worth it for the down home traditional cooking that you order off the hand-written menu on a chalkboard – and a taste of what it's like to experience Italy like a local.
https://www.instagram.com/p/BQRLugZAmQE/
TIP! Reserve a table in advance so you're not disappointed when you arrive. It may be far away from most tourists, but this place seems like it's always packed!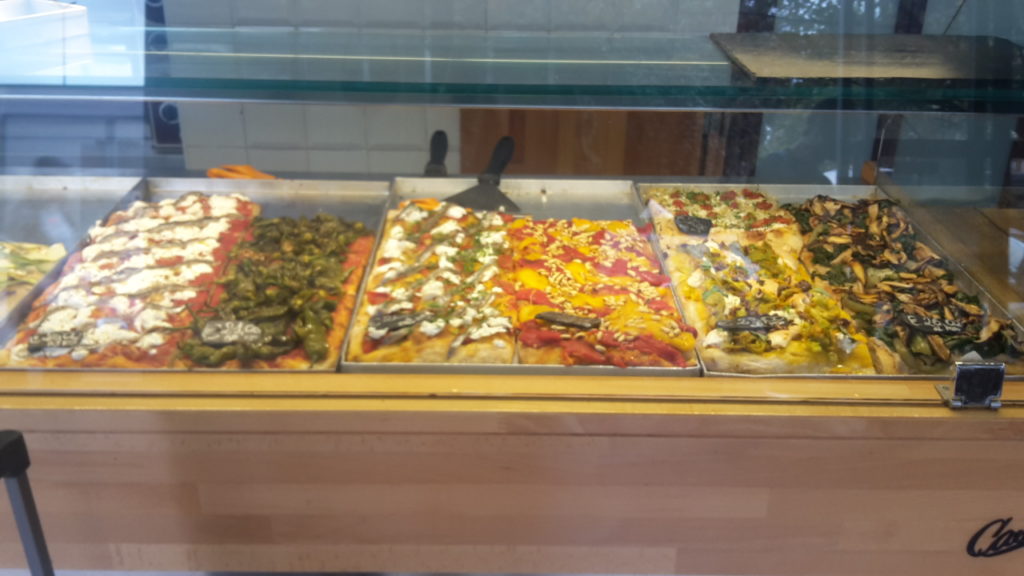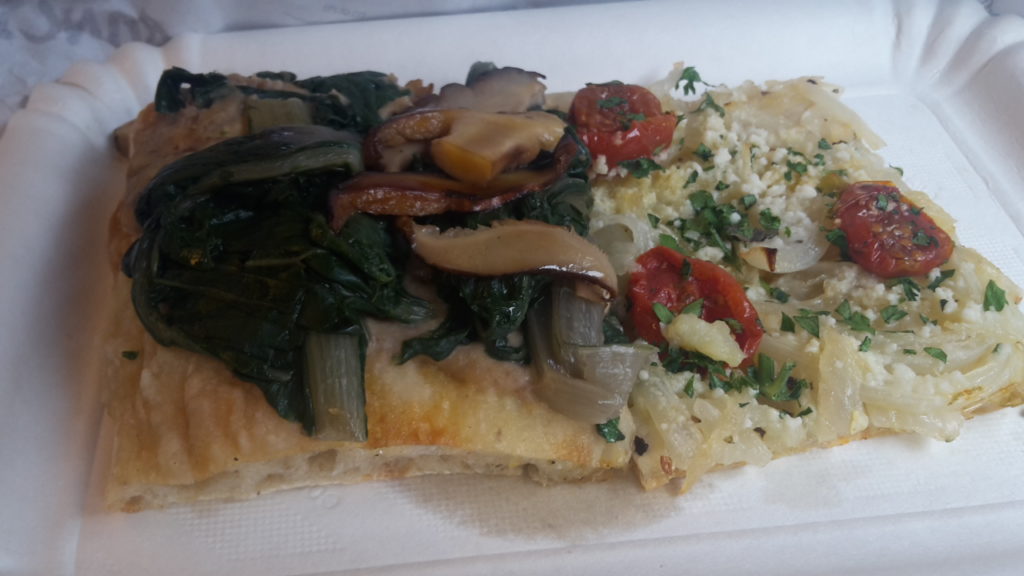 Roman pizza may not be the image of pizza that first comes to mind. Most people conjure up the familiar round Neapolitan concoction, while Roman pizza is made in rectangular slabs. The good news? Unlike having to pick a single flavor for a round pizza all to yourself, you can mix and match different flavors, directing them behind the counter to cut each section in the size you'd like. This was my last stop before the train back to Milan, so I loaded up on several flavors I enjoyed en route and once I arrived, and they were all incredible.
TIP! Although I think that Roman pizza is best enjoyed in Rome, Pizzarium actually just opened an American outpost in Chicago this week for my American readers!
It's central, and it's some high-quality traditional Italian cuisine. There are lots of dishes to sample local Roman specialties, but really anything you order will be delicious. One of the better authentic options close to the Pantheon and Piazza Navona, and in the case of me and my sister, served by a welcoming Italian grandmother who doted on us.
Fancy Spots to Check out Next Time
As per usual, I left Rome on my last visit with a list of places for next time. Despite multiple trips, I haven't yet experienced Rome's fine dining scene. When I do, two places top my list:
This is your three-star Michelin dining, for the really exceptional splurge while in Rome. The tasting menu price will set you back quite a few Euros, but this is the foodie experience many dream of. This is the ultimate in fancy Rome dining for the truly special occasion.
Pataclara is my top pick for a splurge on my next visit to Rome. Although the website is entirely in Italian, you can see how each dish is a work of art when you click the link above. There are quite a number of options of dishes a la carte as well as 3 degustazioni, or tasting menus at different price points. You can certainly eat in Rome for less, but I get the impression that both the €45 and €60 tasting menus are an absolute bargain for how much you'll enjoy the food here.
Gelato Spots
There are a lot of gelaterie in Rome, and I tried many more than made this list. For me, that perfect gelato has a combination of silky smooth texture mixed with intense flavor that gives you pause. Here are two spots where you'll have that gelato epiphany:
Think of the most crazy flavor combination you can. It's probably one of your choices at any Fatamorgana branch around Rome, in addition to more traditional flavors. The good news is that wherever you are in the city, there's probably one relatively close. I visited a branch not terribly far from the Colisseum, but just a far enough stroll that it was filled with neighborhood locals with barely another tourist in sight.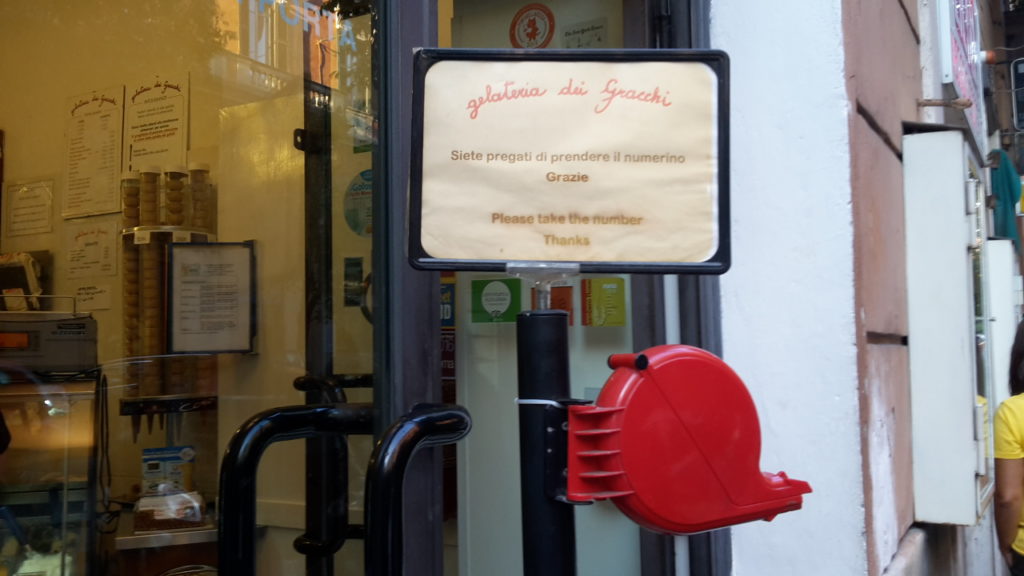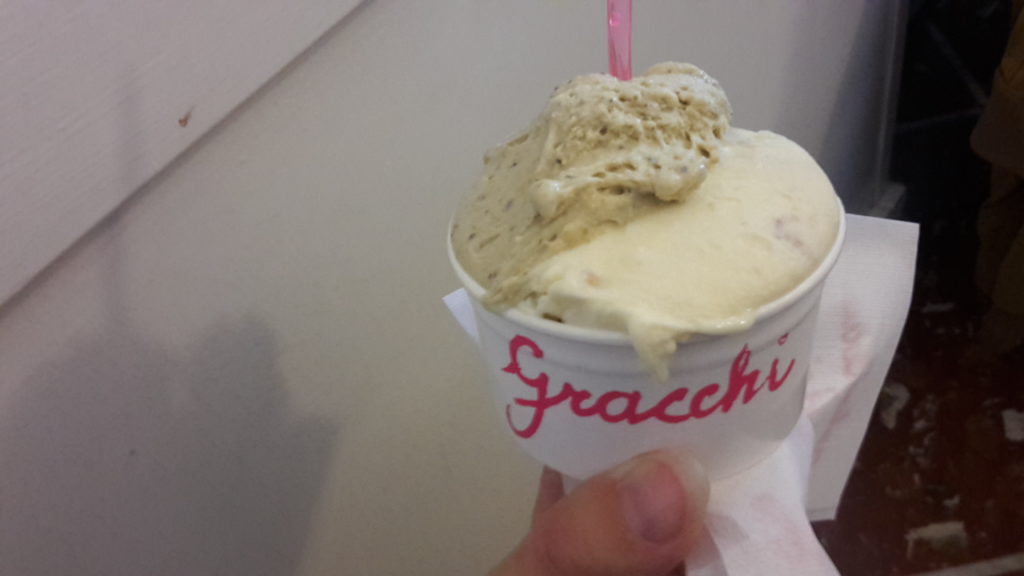 This is the only gelateria in Rome that wowed me so much that I visited twice in two days. There are a couple of centrally located outposts. I visited the one by the Lepanto metro stop, and was instantly transported to foodie heaven as I enjoyed their crema di pinoli flavor, which is luxuriously creamy and perfectly flavored with pine nut intensity. There's a reason you'll be lined up here with the locals.
There's certainly no shortage of places to eat in Rome, but of course if you want a wonderful meal, that narrows the field considerably. Even if you're limited on time and sticking to the tourist highlights, there are lots of great restaurants in close proximity – you just need to know where to go.
What are your favorite places to eat in Rome? Have you been to anywhere from the list? Any other restaurants I should try? Help me decide which spots to savor on my next visit!
Enjoyed this post? 'Pin it' to share on Pinterest & save for later!