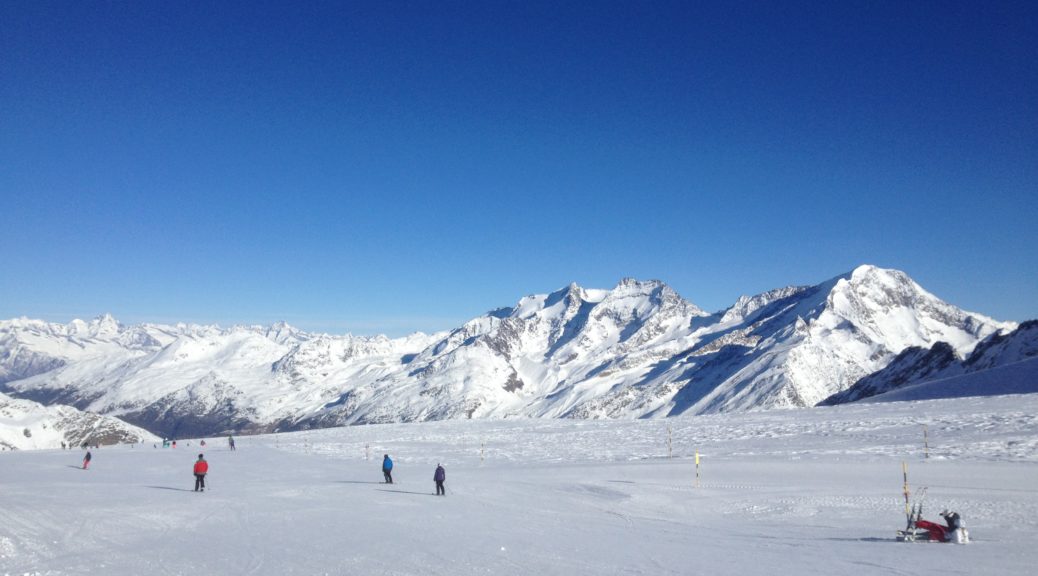 My Favorite European Skiing Tradition: Après Ski
Before you take off your skiing attire, before the trek back to your lodge, before a soak in the jacuzzi, there is après ski.
Literally meaning "after ski" in French, après ski is originally a European tradition, although there are some popular après ski scenes at some of the more serious North American slopes these days. While only certain ski areas in the US or Canada may boast opportunities for après ski enjoyment, I've found that there is an après ski scene – to some degree at least – at all of the European slopes I've frequented. Certainly my first exposure to the concept and enjoyment of après ski was in Europe.
What to expect from the après ski scene:
You've been on the slopes all day. You're a little bit chilly now that the sun is low in the sky, and your muscles are feeling the day's exertion. Maybe you're dreaming of relaxing in the hot tub or a trip to the sauna before a hot shower and hearty dinner. But before all that, the party that is après ski awaits!
Festive Atmosphere
Even if you weren't originally planning on going out somewhere still sporting all of your ski gear, walking past large groups of people enjoying some drinks and the buzz of a lively happy hour will change your mind. It'll be a mix of people who are back in regular shoes after returning their daily equipment rental and the really serious ski bunnies still in their ski boots, all sharing in the celebration of a successful day out on the slopes.
Music
And what kind of party would it be without music? At après ski, there is often a DJ spinning dance beats to keep the energy up and the crowd moving. For most European skiers, après ski *is* the main event for the night. Even at the more low-key spots, you'll be enjoying some music to keep up your post-skiing energy.
Drinks
Drinking alcohol after a day of exercise is totally normal in Europe (and that's if you haven't already had a beer or something stronger with lunch). At après ski, some people opt for beer, wine, or cocktails, just like any happy hour or dance party. There will also be plenty of places offering hot beverages for those who want something to help them warm up after the chill of being out on the slopes all day. The most popular hot beverages I've seen at après ski are some kind of spiked hot cider or mulled wine (which you'll see listed as vin chaud, vin brulee, glühwein, etc. depending on what country you're skiing in).
Peak Time in the Late Afternoon
In most cities 4pm would be too early for the club scene, but late afternoon is prime time for après ski. For the most part, it will be at its most lively in the late afternoon before dinner, and located either at the base of the ski slope or somewhere close by, on everyone's path back to their hotel or car. It's pretty much intended as the activity immediately following skiing, still giving people time to unwind and relax after, so everyone can head to bed early to be able to hit the slopes first thing the following morning.
The most memorable places where I've enjoyed après ski were in Saas Fee, Switzerland & Courmayeur, Italy – both places with lively après ski scenes that are packed with people at the end of the ski day. Where are your favorite spots for après ski?