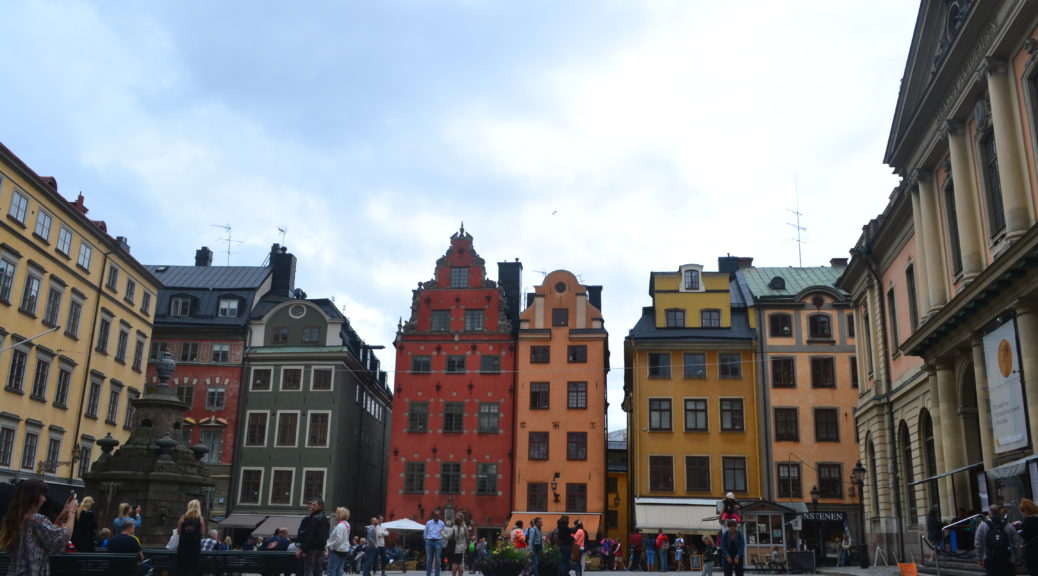 Where to Find Stockholm's Best Bites (and Sips)
During my several days in Stockholm, I scoured the city not only for the best restaurants, but also for the best bites – the one item done well at a particular place. Where I landed was based on my own research and recommendations from friends, and also keeping my eyes open as I toured the city and trusting my instincts. It felt like I encountered culinary bliss everywhere I went!
Here's what I found:
Best Bites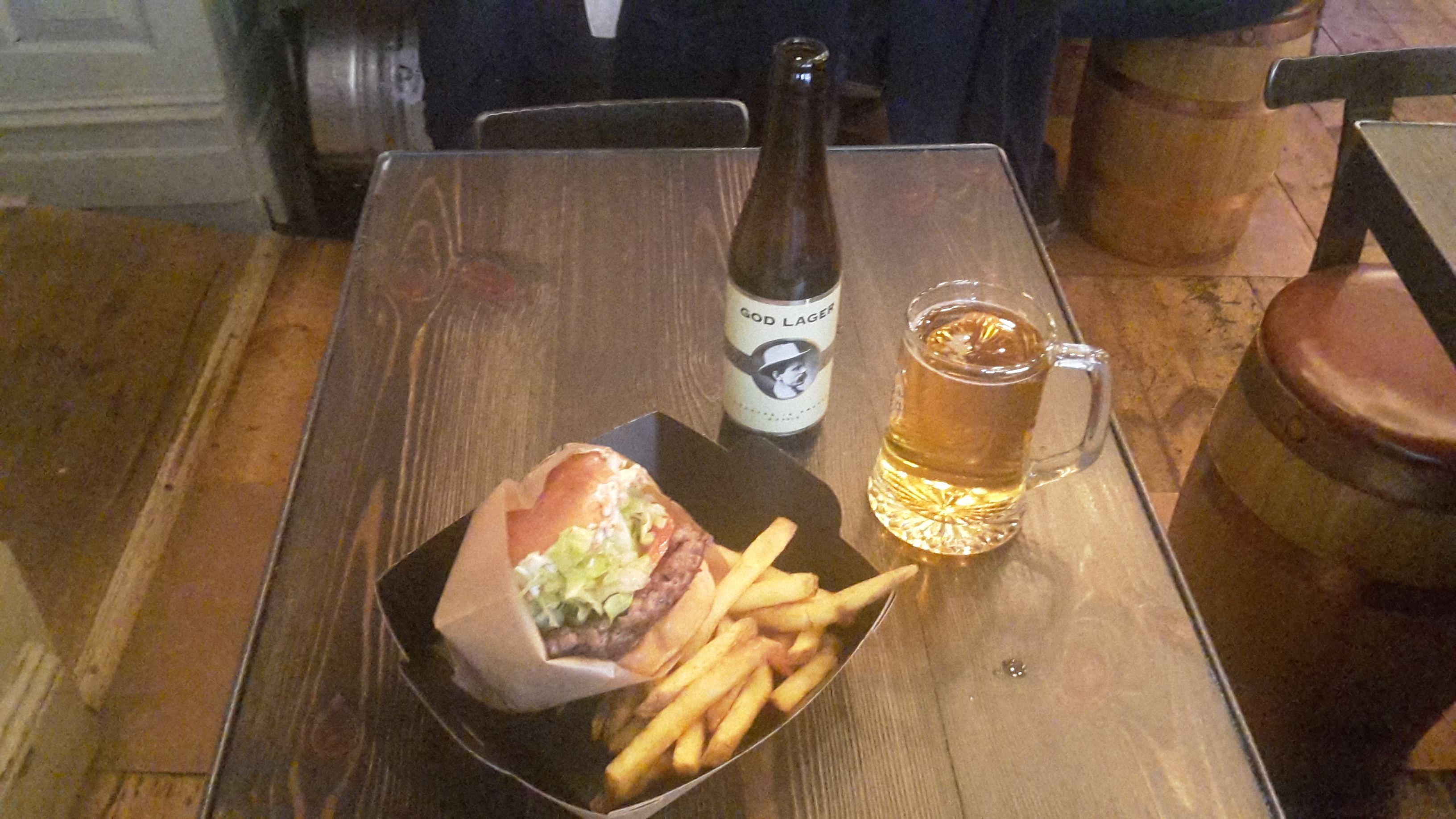 That name says it all, huh? I normally wouldn't get a burger as I try to eat my way through a new city, however when my primary plan fell through, I remembered a fellow blogger at TBEX raving about how this had been his favorite meal so far. There are many toppings available beyond your typical burger and cheeseburger, so I tried the 'Eiffel' since I adore Bearnaise sauce. Juicy and perfectly balanced, this burger was definitely a highlight for me as well.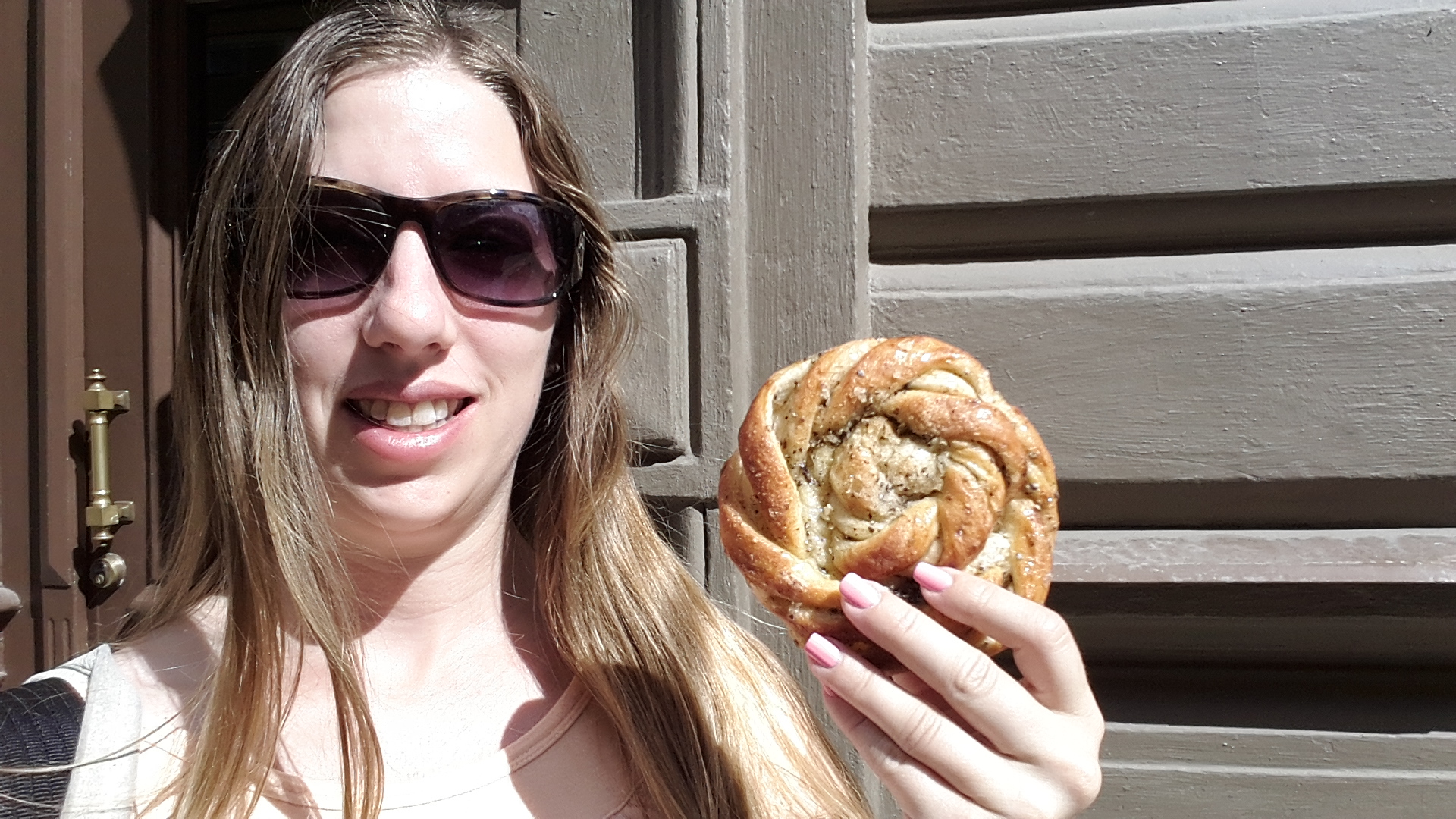 Thanks to IKEA, many people associate cinnamon buns with Sweden, however I found the similar cardamom bun to be even more popular with locals. Plus, as I've never seen it outside of Sweden, a treat that you can only enjoy locally. I probably tried at least 5 different cardamom buns over my few days, and the one from Broms was hands-down my favorite. It had the right balance of doughiness and the sticky sweetness to contrast the more savory flavor of the cardamom spice – just heaven. I had planned to just take a bite to try it at first as I was still pretty full from lunch, and ended up devouring the whole thing in under a minute!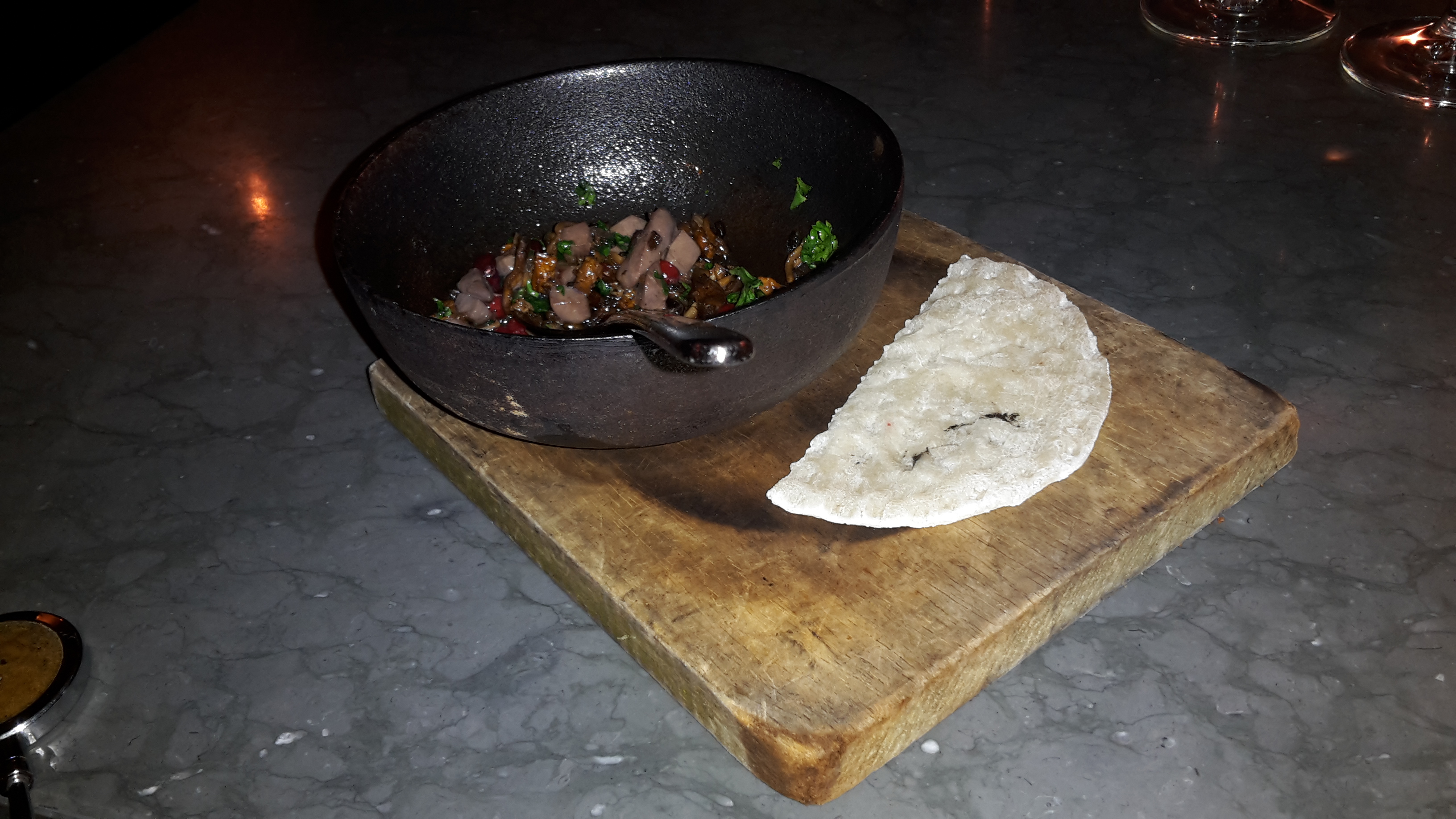 It is hard to score a reservation to eat at Ekstedt, and with good reason. If you can be flexible (I went late on a weeknight), you'll have a better chance of eating here. Why is it so sought after? Ekstedt is probably most well-known for only having one heat source: its wood-burning oven. What makes the creations that come from oven so delectable though, is the creativity they use in composing dishes. I had dishes that were baked, smoked, and cooked in a cast iron. The most creative preparation – and most memorable for me – was the amuse bouche, which was deer meat and aromatics prepared table-side in a stone bowl that had been heated in the oven.
TIP! Even if you're not dining solo like me, I highly recommend sitting at the bar so you can observe the cooking and plating process first-hand.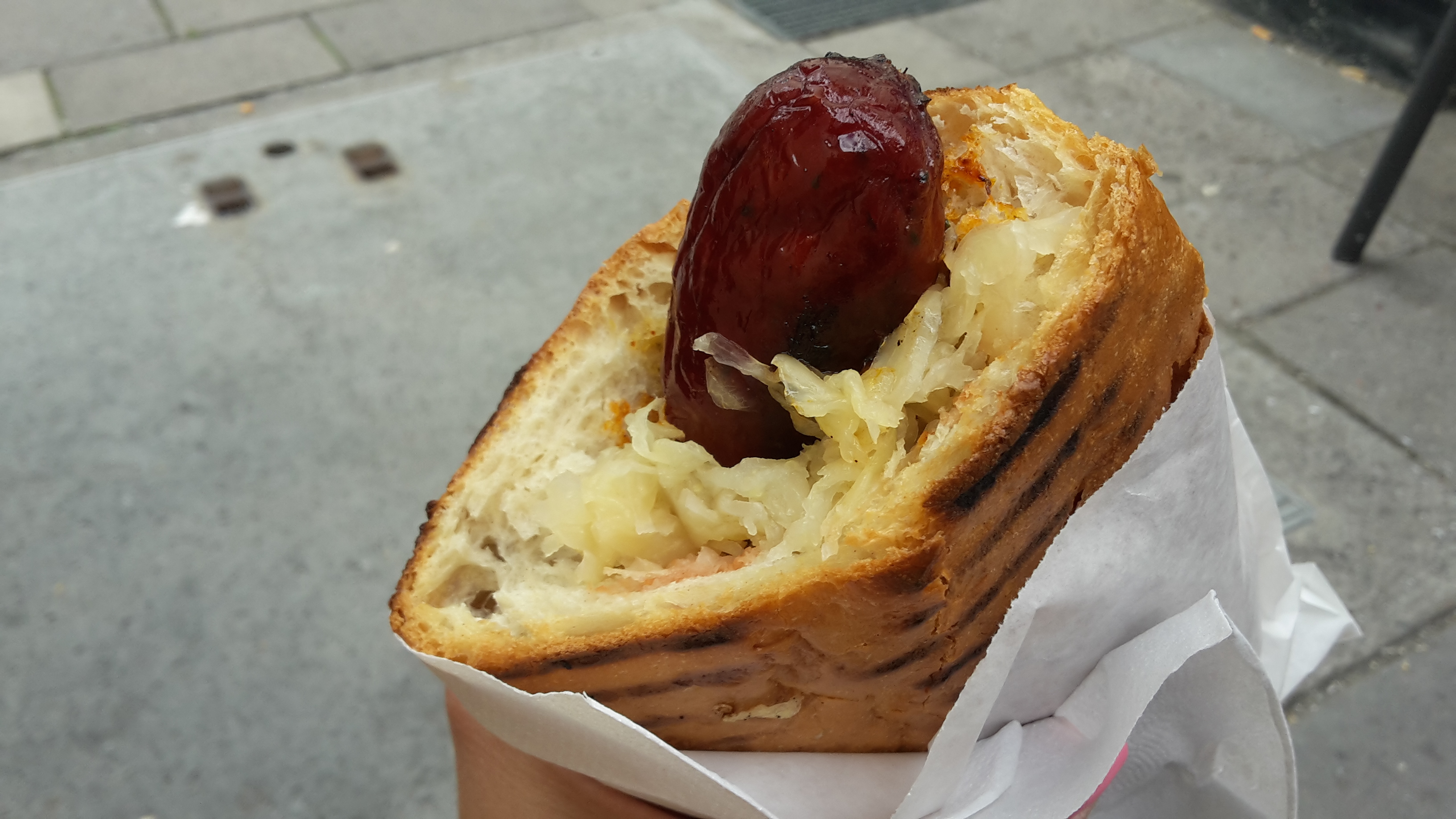 I've already written about how korv is a food to seek out in Stockholm, and I greatly enjoyed the version I sampled here. Not your ordinary hot dog, as there are dozens of meat and spicing combinations available, I recommend consuming whatever korv you choose on a baguette with all the toppings.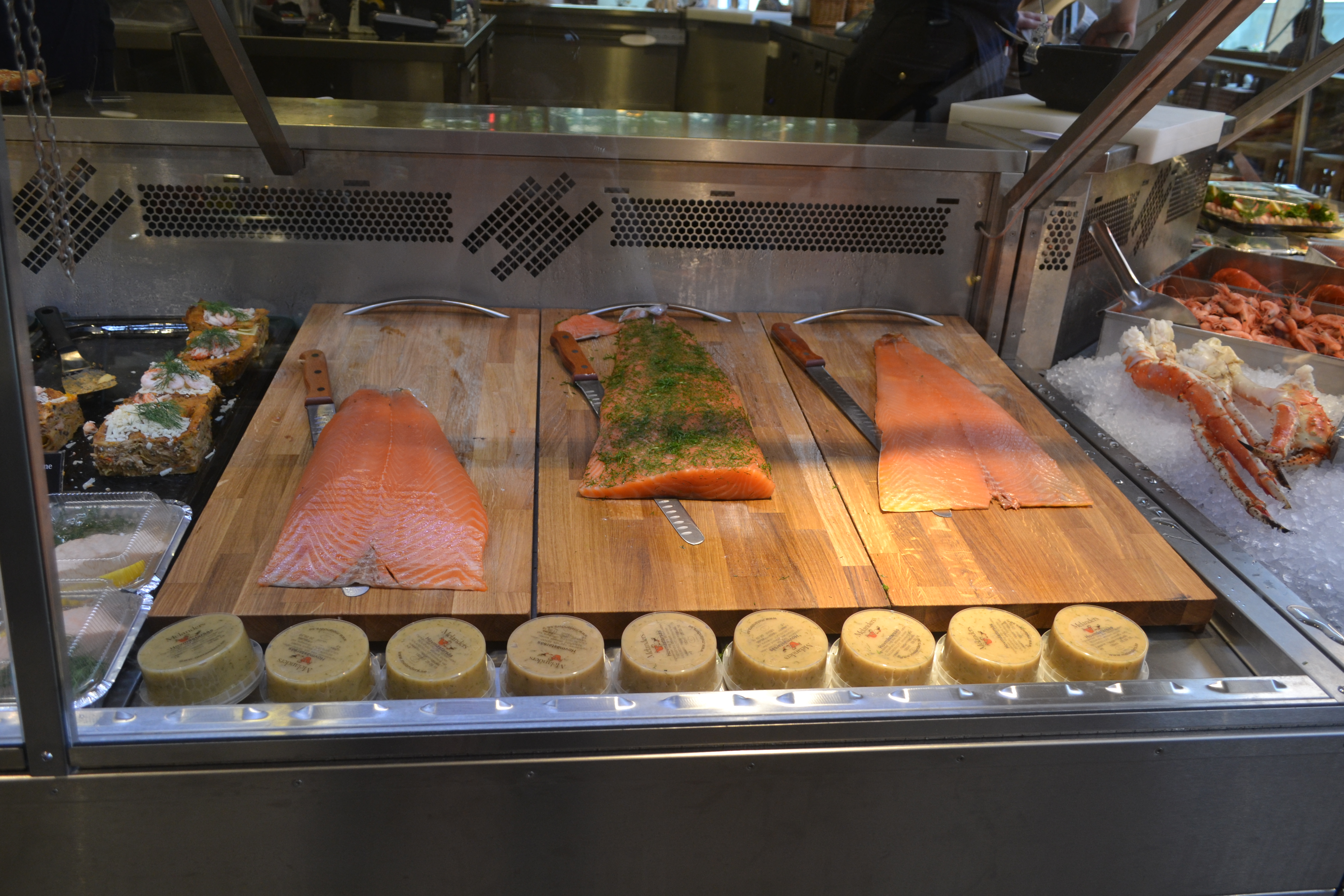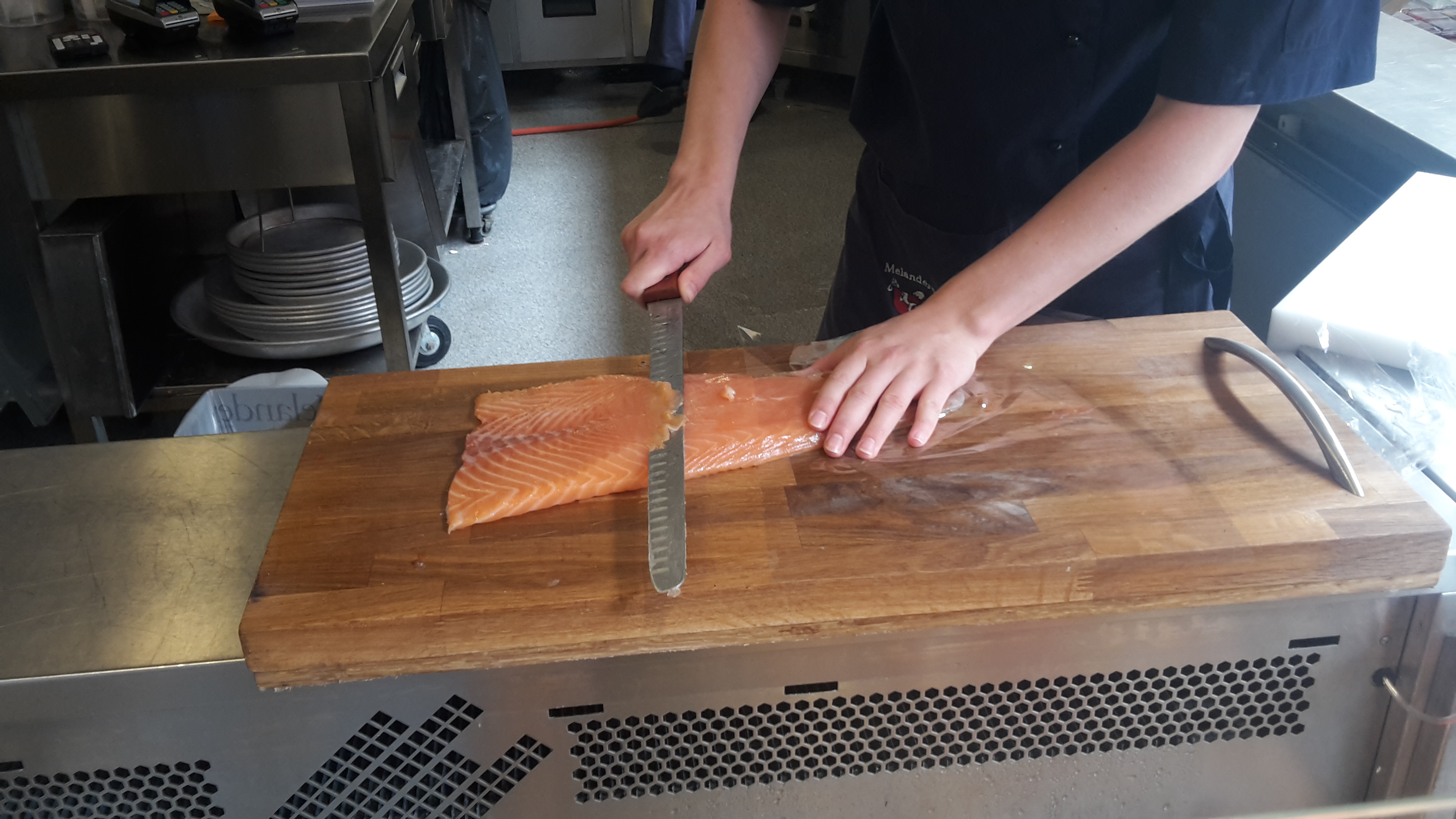 This is an indoor food market with many tempting stalls, although I'd head straight for the Melanders counter, where you can find giant salmon fillets in a variety of cured and smoked preparations. You can order by weight or by the slice, and the fish will be expertly sliced with the care typically reserved for Spanish or Italian hams. Every sentence I've written (and deleted) so far to describe the taste has sounded contrived, so let's just suffice it to say that if you like salmon, each bite is a little bit of heaven and will give you pause.
TIP! Sample culinary delights at the other stands while you're at the Saluhall, especially any Swedish foods you'd like to try during your trip. I also enjoyed one of the local specialties I found at another stall, a potato pancake served with lingonberry jam.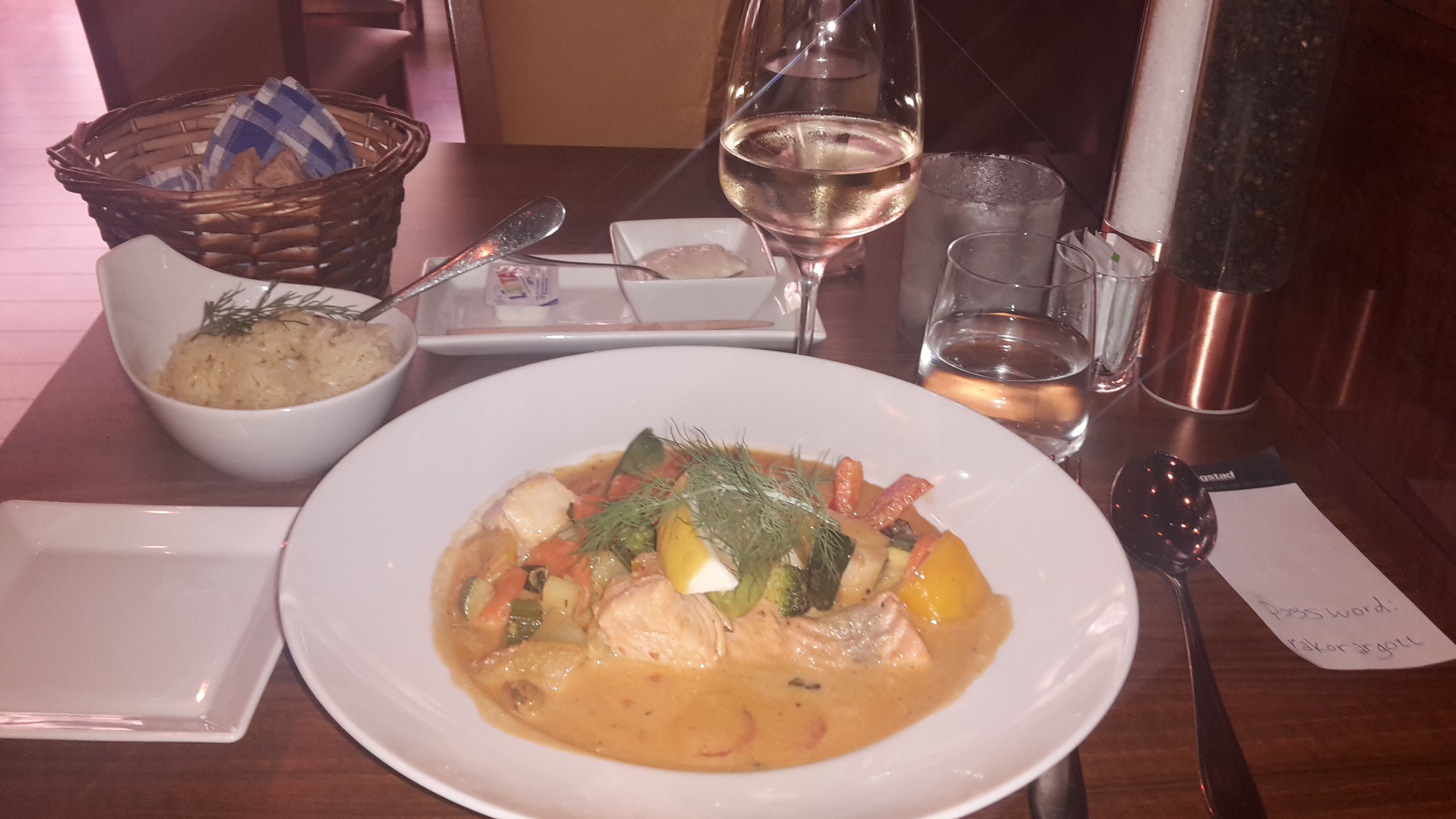 I went here looking for a relatively quick bite close to the train station, and was surprised at how well-balanced and flavorful the fish stew turned out to be. The layering of flavors and textures, with each piece of seafood perfectly cooked, made this a surprising find on my first full day in town. Even though it was a decent portion size I could not completely finish, I did soak up and savor every last bit of the broth between the bread and rice.
Best Sips
Other than the wine pairing at Ekstedt (see above), which was phenomenally well done, the wine, beer, or cocktails I sampled elsewhere in Stockholm honestly don't stand out for me. I did however have some delicious coffee during my visit:
I was not impressed with the first few cups of coffee I consumed in Stockholm, so asked a local who was my tour guide on an excursion where she would recommend, and she steered me toward Barista. Don't let its location inside of the train station be a deterrent, it is a spot where you'll find espresso-based drinks done right.
And the other place to seek out for good espresso? A place run by Italians, of course! I would say that while I was there, about half the people were conversing with the baristas in Italian, with the rest of the customers requesting their coffee in an an even split between Swedish and English. Like in Italy, you can consume your coffee standing at the bar, or at one of their tables inside or outside.
Certainly this is not meant to be an exhaustive list, especially since many restaurants in Stockholm close or relocate for the summer, so not everywhere on my original list was even open when I was there. But if you follow the list above, you'll certainly make the most of the limited time you have in Stockholm on your visit!
What singular bites stick out in your memory or have made you want to go back to a particular city? Anything else you'd like to know about Stockholm's food scene?