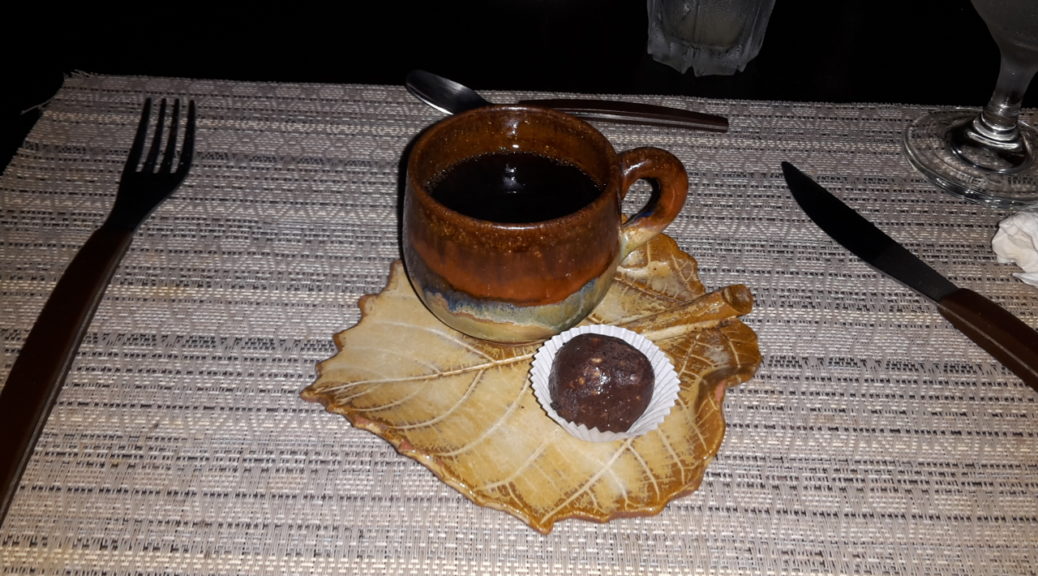 Costa Rican Coffee Tradition: The Chorreador
I'm an atypical coffee aficionado. Most coffee fiends I know were downing multiple cups of joe as a high school student, or at least by the time they graduated high school.
Me? Despite being an academic overachiever and prolific procrastinator (I pulled all-nighters starting in high school), I made it through college and several years into the workforce without much in the way of caffeine, aside from the occasional chai tea latte.
And then I started teaching.
Teaching high school, involving early wake-ups (I'm not a morning person), then exhausting days on my feet followed by evenings of lesson planning and grading papers, for me meant sleeping only around 5 hours each night. And while I can function on such minimal sleep, I am not at my best always, and that is when coffee became a regular part of my morning routine. So much so that my barista would have my usual drink ready by the time I reached the front of the line and we would greet each other warmly on the street by name when we ran into each other.
In my late 20s, I finally learned how to make coffee and bought my first drip coffee machine (if you are an American buying your first coffee machine, it's probably for drip coffee). Of course, coffee at home also usually involved a generous spoonful of sweetened vanilla syrup and possibly even sugar on top of that. Let's just say I was not the most sophisticated coffee drinker when I first started out.
In the years since, I have been fortunate to live in two places with a strong coffee culture: Australia & Italy. Both countries pride themselves on the quality and particular proportions of coffee and milk involved in crafting the perfect espresso-based drink. And now I admit it – I am a full-on snob when it comes to my coffee.
These days, I also feel like I am pretty well versed in coffee brewing methods. Of course there are many trends as of late, but at home I stick to the more time-honored traditional ways. I still have my electric drip coffee maker in storage back in the US, as well as *just a few* other ways to get my jolt of caffeine in the morning:
Espresso Machine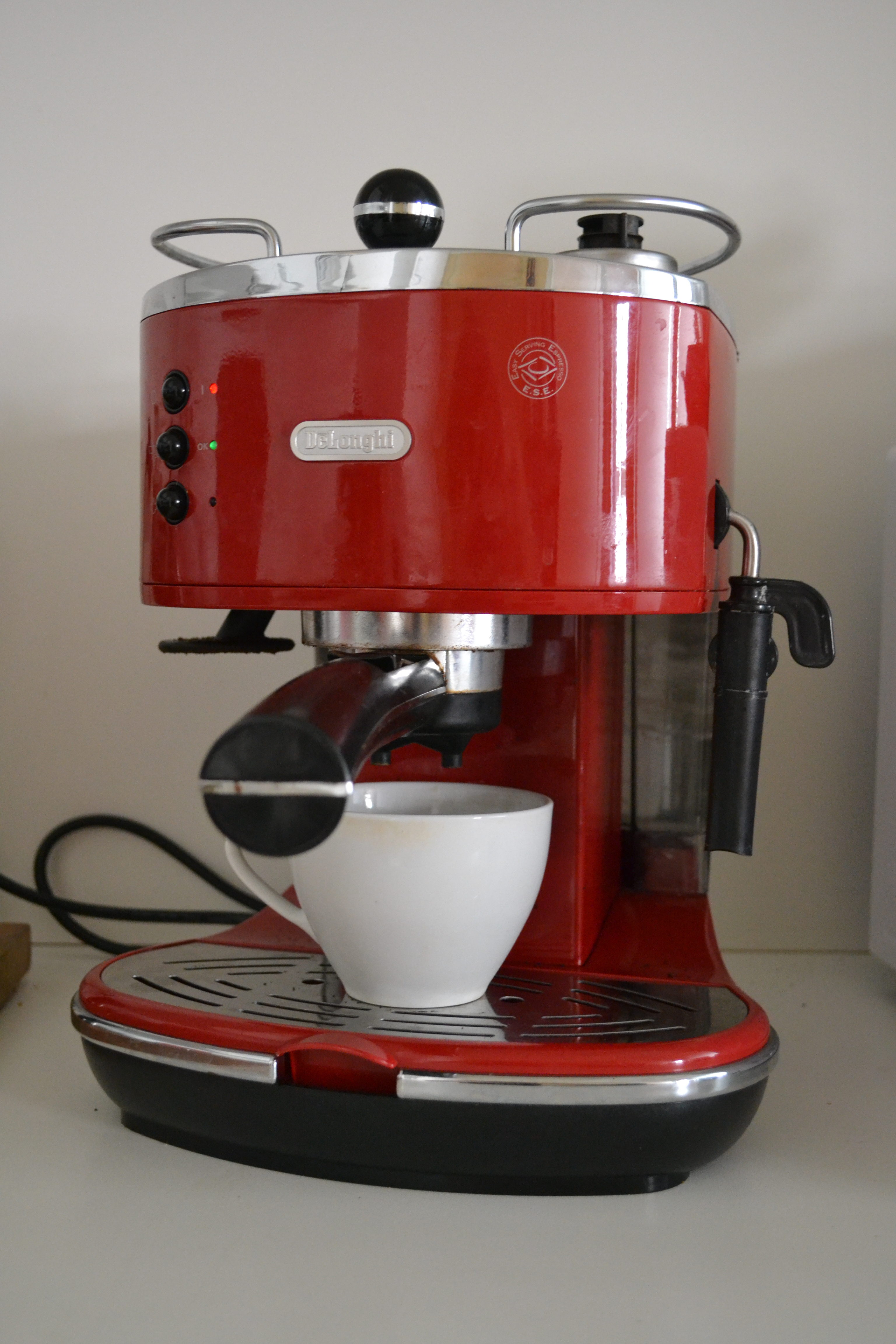 Moka Pot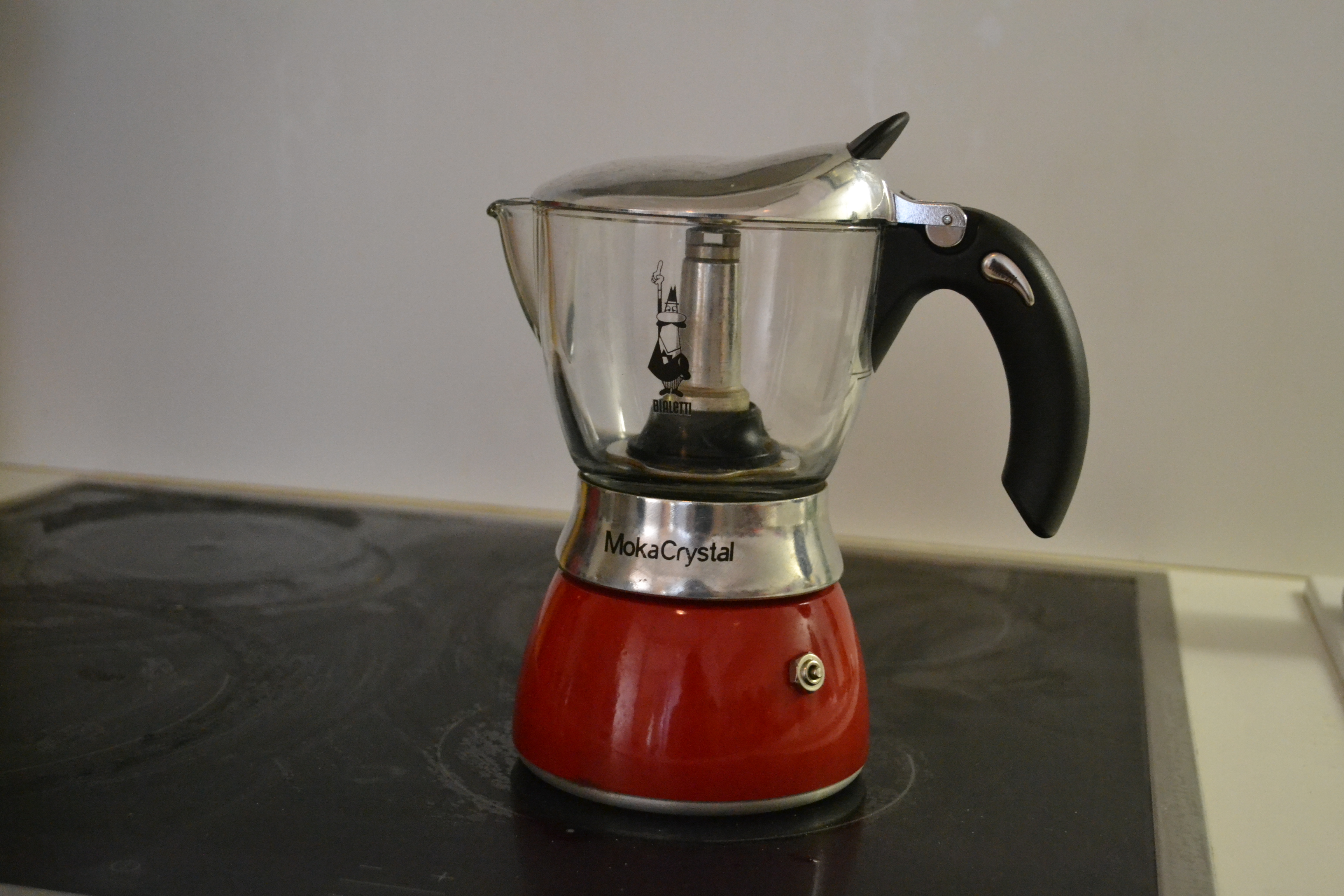 French Press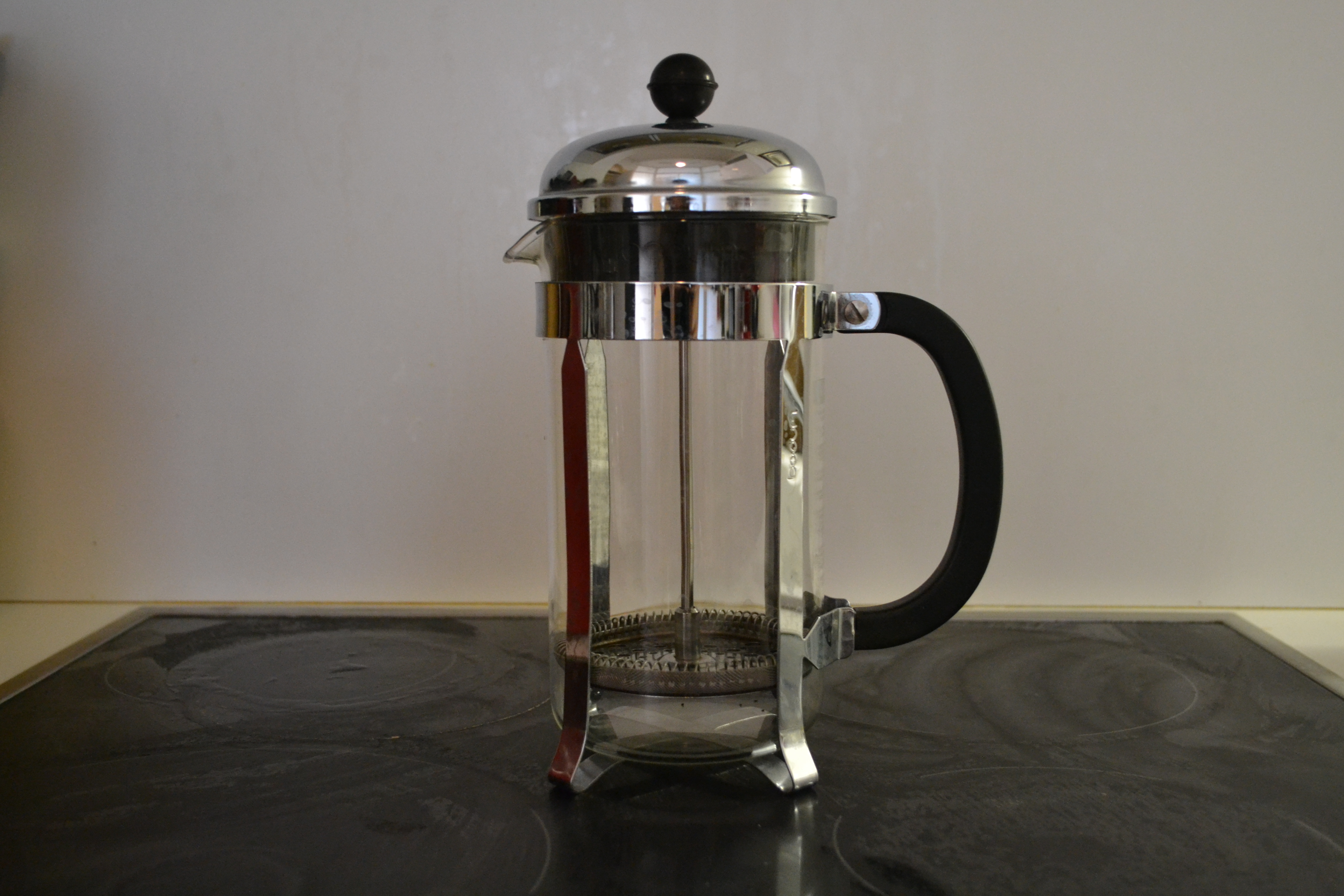 Vietnamese drip coffee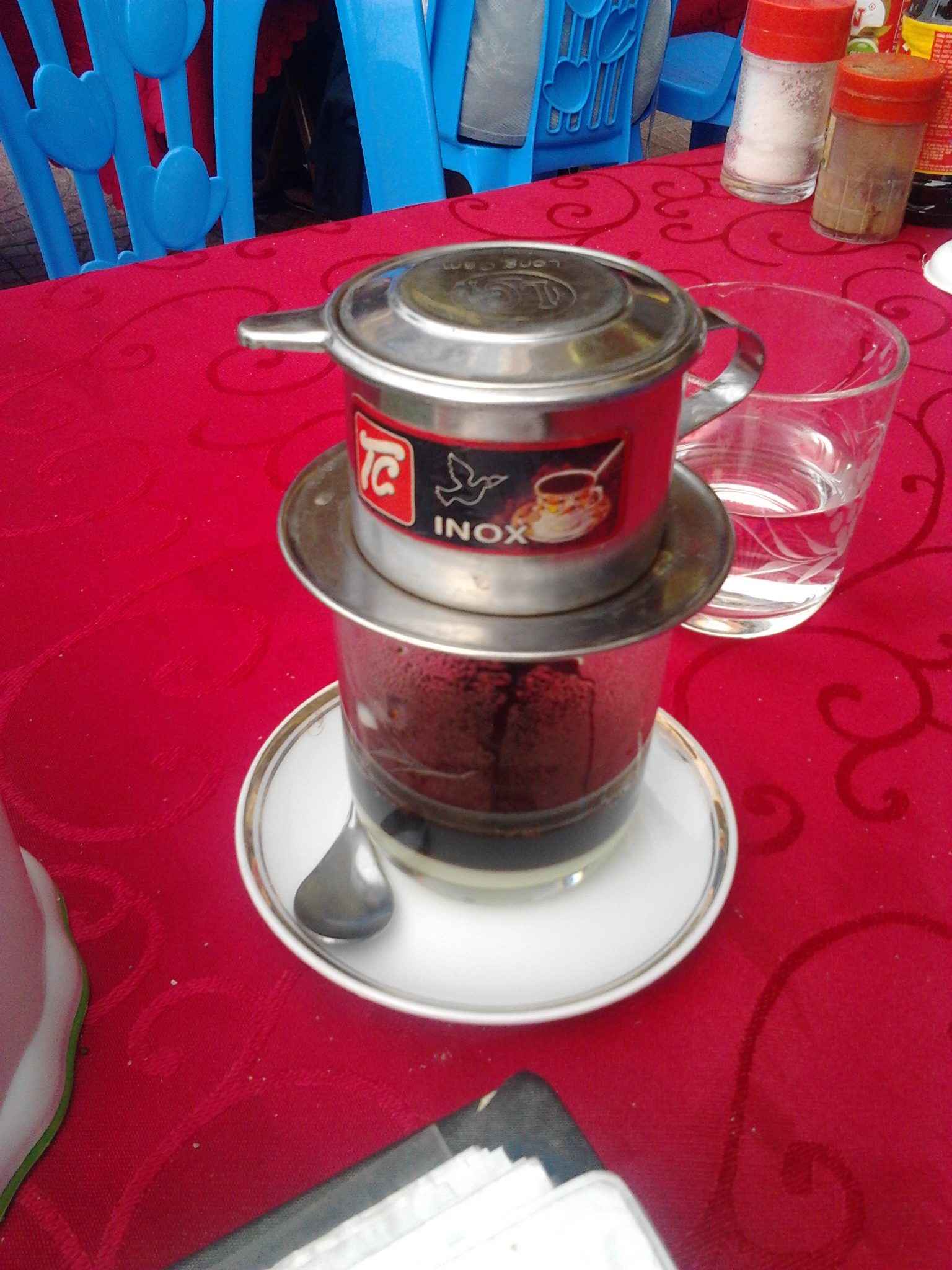 So when I was recently in Costa Rica on my annual family vacation, I knew I would want to write a blog post afterward, but wasn't sure what I'd describe. I had many beautiful experiences there, but I felt like they were mostly the typical things you'd imagine about travelling to Costa Rica: hiking, going to the beach, walking in the rainforest, and swimming in the natural pool at the bottom of a waterfall.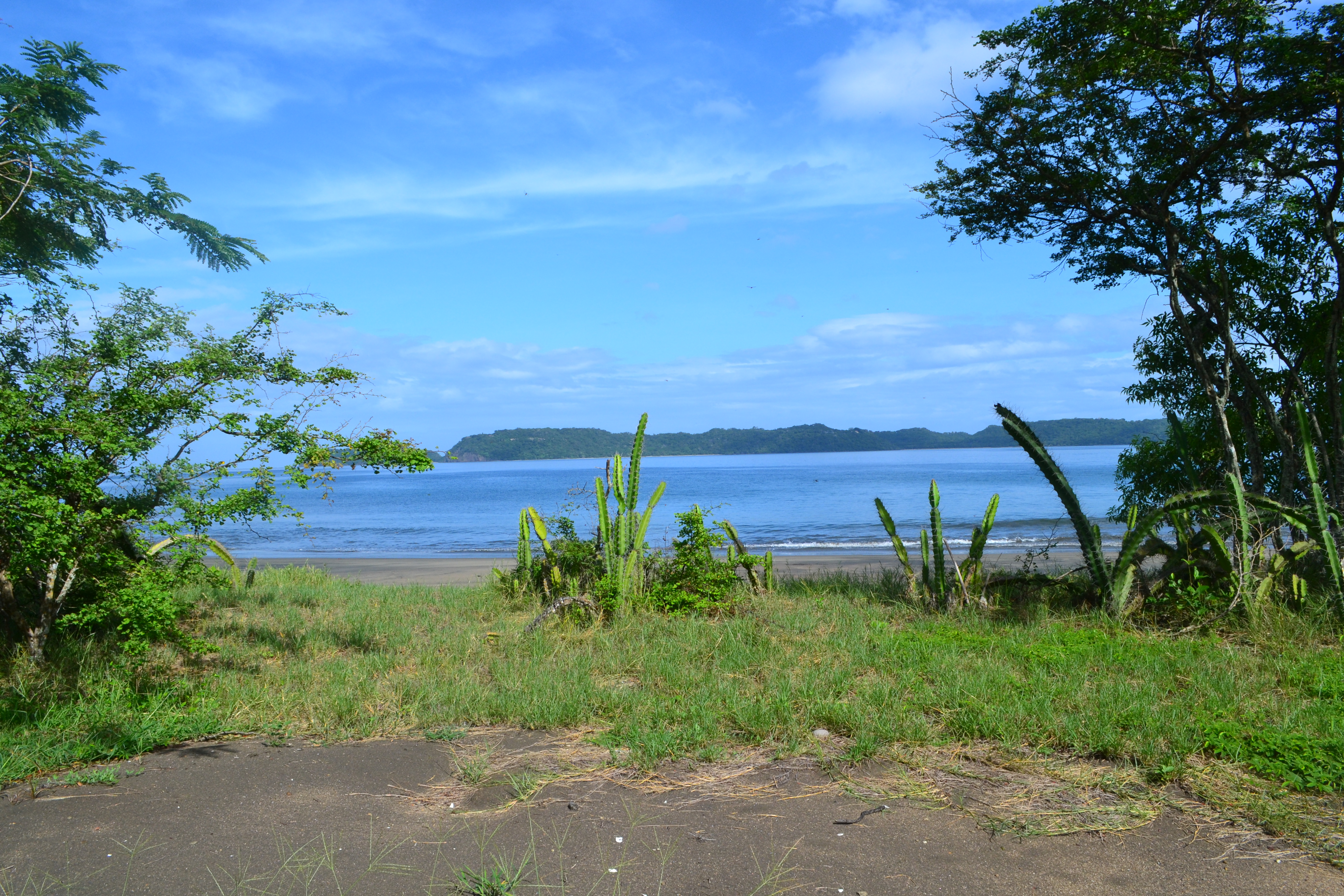 One of the unique things that stands out in my mind, though – the coffee.
Costa Rica has its own brewing method for coffee that I only saw and heard of for the first time on my recent visit – the chorreador de café. The most basic chorreador consists of a tiny cloth bag (it sort of looks like a sock) that is filled with coffee grounds and then suspended over a coffee mug or other collection vessel, as boiling water is poured over top and the coffee drips into the cup or container. More formal chorreador devices have the cloth pouch suspended on a wooden stand, which can be quite elaborate, although having the cloth bag on some sort of basic handle to keep the top open and hold it over your mug is sufficient to make the coffee.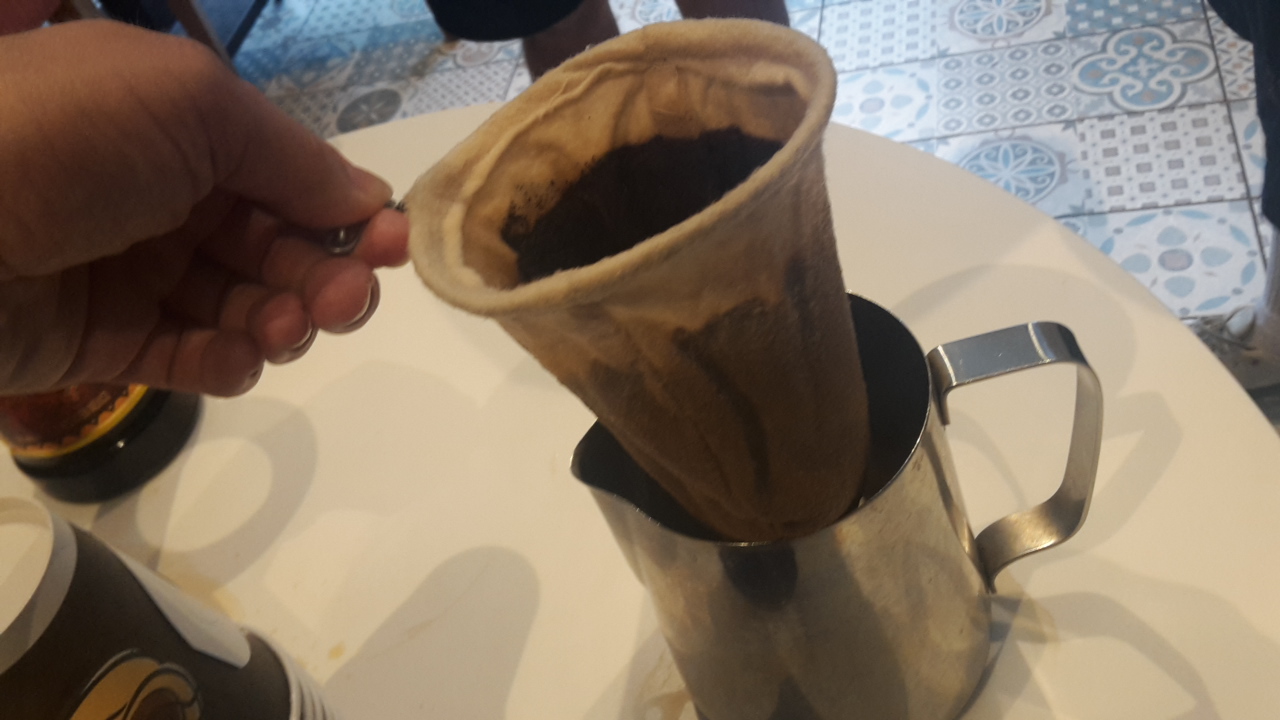 Of all of the coffee brewing methods I've seen, I find this one unique because it can be constructed very simply and for not much money – possibly even from items you already have at home. Making coffee with a chorreador is accessible to pretty much anyone (and environmentally friendly!).
It also is not tied to any particular plug, something I am sensitive to as an expat. The US is on a different plug from Australia, which is on yet a different plug from Italy. Let's just say that electric coffee methods are not so portable if you are someone on the go. In fact, you'll notice above that with the exception of the espresso machine, all of the other coffee brewing methods I own are plug-independent. And in the more remote areas of Costa Rica where electricity was an issue – or still is – it is ideal to have a way to brew coffee that does not require an outside power source (and boiling the water can be done over a fire if needed).
In terms of the taste, I find that the coffee from the chorreador is earthy and more intense than your typical drip coffee, giving you an overtone of the flavor of the beans while being just slightly darker in appearance than you'd expect. It is definitely not close to espresso in taste, but I felt a similar jolt of caffeine after even just a small glass of the chorreador coffee. The most exciting thing for me was discovering a new lens through which I can experience coffee, this wonderful beverage I've come to appreciate in the past years.
It's always satisfying to have something in mind before you take a trip and then fulfill it. What's even more satisfying for me though – and one of the many reasons I love to travel – is for the even more satisfying experience of discovery and experiencing the unexpected.
Have you ever had coffee from a chorreador? Or Costa Rican coffee beans prepared another way? What did you think? And what's your favorite method for brewing coffee?